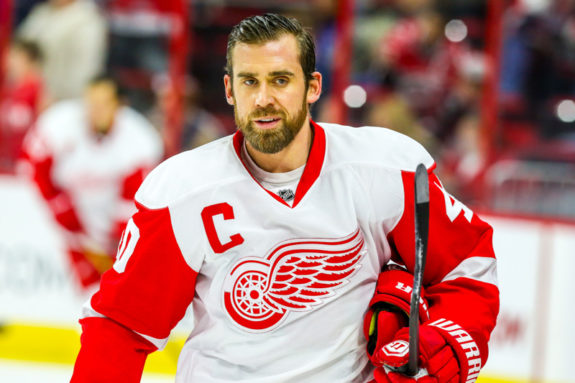 The Detroit Red Wings currently sit in third place in the Atlantic Division. Barring a complete meltdown, they will clinch their 24th consecutive playoff berth.
So, who are the Red Wings' possible first-round opponents? As of right now, the Red Wings have a good chance of seeing the Tampa Bay Lightning in the first round, but the Lighting are just one point back of Montreal, so there are a couple of different possibilities for the Red Wings' first-round opponent.
Let's break down each matchup.
Tampa Bay Lightning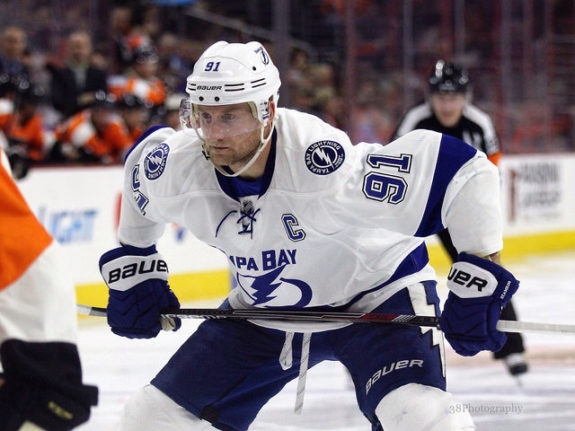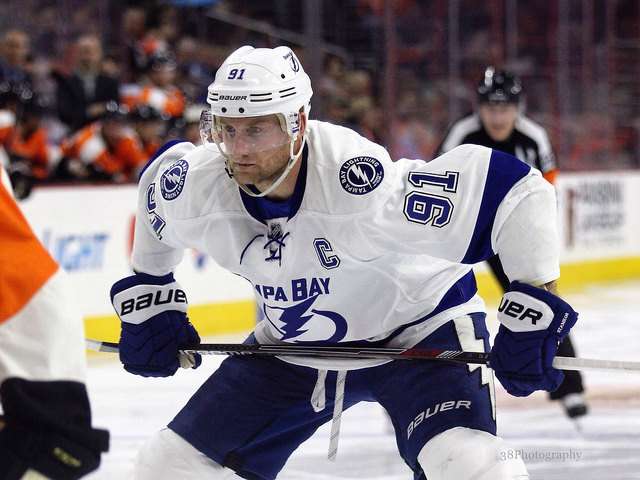 If the playoffs ended today, this is the first-round matchup the Red Wings would have. However, Tampa Bay would have home-ice advantage, as they hold second place in the Atlantic Division.
The Lightning can put the puck in the net, but they aren't that great defensively. They are first in the league in goals per game at 3.3, but are 14th in the league in goals against per game at 2.6.
Not only do the Lightning have one of the better scorers in the NHL in Steven Stamkos, but the line of Ondrej Palat, Tyler Johnson and Nikita Kucherov is dangerous. Johnson currently is on a seven-game point streak, and all three players have more than 50 points this season.
In net, Ben Bishop hasn't equaled last year's performance, but he still is a very solid netminder.
Of all the possible matchups, this is probably the matchup the Red Wings want the most, but that's not to say this will be an easy matchup at all. Detroit will have to find a way to keep Stamkos, Palat, Johnson, Kucherov and Ryan Callahan in check. That's a lot of firepower to worry about.
Montreal Canadiens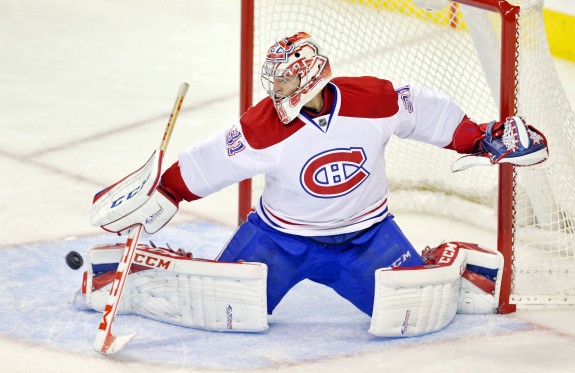 Now that Tampa Bay is just one point behind Montreal, this could be a first-round matchup as well, with the Canadiens getting home-ice advantage.
This is a tough matchup for the opposite reason a matchup against the Lightning would be tough. The Canadiens have had trouble scoring this season, with just 2.6 goals per game, good for 22nd in the league. Meanwhile, Carey Price is having a Hart Trophy-caliber year, and as a team, the Canadiens are allowing just 2.2 goals per game, which is the best mark in the NHL.
Price has been a beast this season. He's 37-13-4 with a 1.87 GAA, .937 save percentage and seven shutouts. Any team that faces Montreal in the first round is going to have to take advantage of its opportunities, because Carey Price will not allow too many goals.
We've seen hot goalies carry teams to Stanley Cups — Jonathan Quick in 2012 — so if Price can continue his dominance in the playoffs, the Canadiens have a good shot of making a deep run.
Montreal has a couple of key players who can score, notably Max Pacioretty, Tomas Plekanec and P.K. Subban on the blueline, but they don't have the firepower the Lightning have. If I'm the Red Wings, I don't want to see Montreal in the first round.
Boston Bruins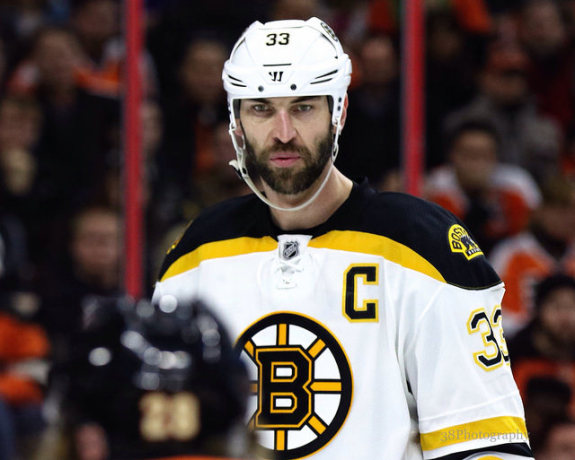 This matchup is probably the least likely of them all, as the Red Wings would need to take over first place, or Tampa Bay or Montreal would have to fall into a wild-card spot and Boston and Detroit could meet in a No. 2-No. 3 matchup.
It's a good thing for the Red Wings this matchup is unlikely, because this would probably be the hardest matchup. The Bruins haven't performed as well as they did last year, but they also have battled injuries all year, and Tuukka Rask hasn't been his normal self.
Boston isn't especially great at scoring (2.7 goals per game, 18th) or keeping pucks out of the net (2.5 goals allowed per game, 10th), but the Bruins know how to clamp down on defense during the playoffs and make games tight.
The Bruins are a team that is built for the playoffs, as the Red Wings saw last year in a first-round exit. They are big, physical and they wear you down. Detroit isn't an especially big team, either, and the Bruins were able to take advantage of that last year.
Detroit did add some size in Erik Cole, but one player would not make a difference in this series.
The new playoff format pretty much guarantees a tough matchup in the first round, but any of these three matchups will be a series to look forward to.
Subscribe to our Red Wings stories to get email updates every time a new story is published.
Tom Mitsos is a Detroit Red Wings and Grand Rapids Griffins staff writer for The Hockey Writers. You can follow him on Twitter @tom_mitsos.