On October 27th, 2013 in what would turn out to be his final move as the Buffalo Sabres General Manager, Darcy Regier traded Thomas Vanek to the New York Islanders.  In return the Sabres picked up winger Matt Moulson, a 1st round pick (turned out to be 2015) and a 2nd round pick in 2015.  For Regier, who has a reputation as a great trading GM, this may have been his biggest win in a deal in his entire career.  This trade allowed the Sabres to flip the assets they received into something bigger and speed up the rebuild.  Regier may not have been a fan favorite, but this deal was his final gift to fans.
The Trade and the Re-sign
For the Islanders it was a bit of a head scratcher why they included Moulson in the deal when for his career put up similar numbers to Vanek.  He was entering the final year of contract, but the Islanders may have been able to spin him into more at the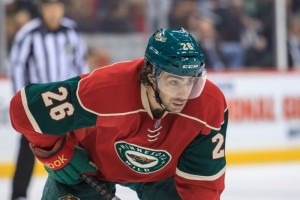 deadline.  However, one teams blunder is another's gain.  The Sabres did just that and moved Moulson at the trade deadline to the Minnesota Wild along with Cody McCormick for Torrey Mitchell and a second round pick in 2014 and 2016.
In a little bit of a surprising move the Sabres re-signed both McCormick and Moulson in the offseason as unrestricted-free-agents.  The Sabres handed Moulson a 5 year 25 million dollar contract, which is a reasonable price for the type of point producer Moulson can be.
The Picks
Lets check the scoreboard before we move on, from the Islanders the Sabres have a 2015 1st round pick and a 2015 2nd round pick.  From the Moulson trade to Minnesota Buffalo has a 2014 second round pick and a 2016 2nd round pick.  Buffalo didn't get fancy with the 2014 2nd round pick from the Wild and selected Vaclav Karabacek 49th overall.  Karabacek has had two great development camps from the Sabres and is an intriguing prospect moving forward.  The 2016 2nd round pick from Minnesota was quickly flipped in the offseason.  Tim Murray traded that pick to Montreal for defenseman Josh Gorges.  Gorges is a great leader for the young Sabres blue line and is a solid depth defender.
Now the Islanders picks, Buffalo used the 2015 2nd round pick to select defenseman Brendan Guhle from Prince Albert of the WHL.  Guhle was impressive in his first development camp this year and recently signed an entry level contract with the team.  The first round pick was used to acquire one of the Sabres biggest pieces of the future in goaltender Robin Lehner.  Murray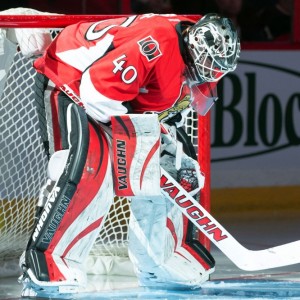 moved the 21st overall pick to Ottawa for Lehner and David Legwand.  Lehner provides the Sabres with stability in the net going forward and Legwand brings veteran depth to the lineup.
This trade really kick started the Sabres rebuild and went a long way to build the team back up.  Here is how the Vanek traded ended up from both the Islanders and the Sabres after all connected pieces in the deal were traded and draft pick selections were made:
Sabres acquired:
Matt Moulson, Robin Lehner, David Legwand, Josh Gorges, Brendan Guhle, Jack Nevins (Mitchell trade), Vaclav Karabacek and a 2017 7th round pick (Mitchell trade)
Islanders acquired:
Sebastian Collberg and Josh Ho-Sang