A week after relieving head coach Doug Weight and general manager Garth Snow of their duties, Lou Lamoriello hopes to have a new head coach before the 2018 NHL Entry Draft. Lamoriello, already the team's president of hockey operations, has assumed Snow's role as general manager.
According to Chris Botta of Islanders Point Blank, Lamoriello is hoping to have a new bench boss by the middle of next week. The reasons for the rush are understandable. Knowing who will coach the Islanders will be important for John Tavares, their captain and pending unrestricted free agent. In addition, knowing the coach's style and the type of players he likes will impact how Lamoriello approaches trades and free agency.
Who Could Lamoriello Bring In?
Botta reported that legendary defenseman Scott Stevens is in the mix for a coaching position. Stevens played in 1,635 regular-season NHL games, recording 169 goals and 908 points over a 21-season career. The 54-year-old won three Stanley Cups with Lamoriello's New Jersey Devils.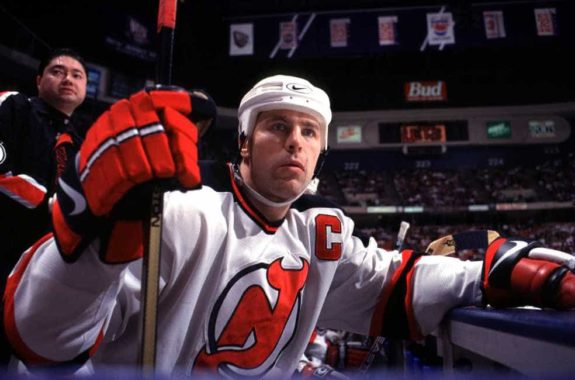 The Hockey Hall of Famer spent a few years behind the Devils' bench but most recently was an assistant coach for the Minnesota Wild during the 2016-17 season. Following the Wild's first-round exit, Stevens left so he could "spend more time with his family" who live in the metropolitan area.
Another potential candidate mentioned was Jacques Lemaire. Lemaire coached the Devils to their first Stanley Cup and won eight as a player for the Montreal Canadiens. He is known for his defensive-minded system and for making the neutral zone trap famous. He last coached during the 2010-11 season in a second go-around with the Devils.
Not even a month after Lamoriello was hired as the general manager of the Toronto Maple Leafs, he brought on Lemaire as a special assignment coach. Lemaire is now 72-years-old and while it is unlikely he will wind up behind the Isles' bench, there might be a place for him within the organization if Lamoriello can pry him away from the Maple Leafs.
Barry Trotz Is a Fit but Is the Timing Right?
Fresh off a Stanley Cup Championship with the Washington Capitals, Barry Trotz seems like the best candidate available. However, thinking about his next contract and with what team likely isn't on his mind right now.
As he told Isabelle Khurshudyan of the Washington Post, "I'm not in any state to talk. I always talked about having really good clarity and calm and all that. I don't have a lot of clarity right now. That's self-inflicted."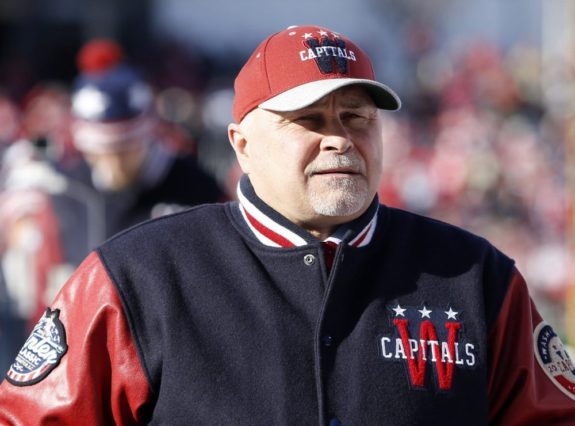 Who could blame Trotz for celebrating and enjoying the moment? After 19 seasons as an NHL coach (15 years with the Nashville Predators, four with the Capitals), Trotz is finally a Stanley Cup Champion. The Capitals won the Presidents' Trophy as the league's best regular-season team in 2016 and 2017 and the 55-year-old won the Jack Adams Award (coach of the year) for his efforts during the 2015-16 season.
However, if Lamoriello wants to have a coach by the middle of next week, Trotz seems like a long-shot as Lamoriello would have to acquire his rights from Washington and then sign him. It's not impossible but I wouldn't bet on it happening even if it might be a perfect fit.
A "Culture Change"
One thing is for sure, a change behind the bench was needed. The Islanders allowed the most goals in the NHL this season (293 for an average of 3.57 per game). They also allowed the most shots per game (35.6) and had the league's worst penalty-kill at 73.2 percent.
While a lot of the blame should be put on the players, a new system and a new bench boss can't hurt. And as Lamoriello said in a conference call after relieving Snow and Weight, a "culture change" was needed.