In the Ontario Hockey League (OHL), winning a Memorial Cup often means dealing with the stress of a rebuild shortly after. When the Windsor Spitfires won their 2017 title, everyone knew that big deals were on the horizon, including one that shook up the organization at the start of the new year.
Then-general manager Warren Rychel wasn't one to shy away from making the bold move. Whether it was making a run or tearing it all down, he jumped in head first and didn't look back. One of his biggest deals came on New Year's Day 2018 when he sent two stars to the Kingston Frontenacs in a multi-piece deal. In total, nearly a dozen pieces changed teams. Many of those assets continued to help the team through this past season and they're not done yet. Let's dissect this enormous trade.
The Trade
Here's how the trade broke down:
To Frontenacs: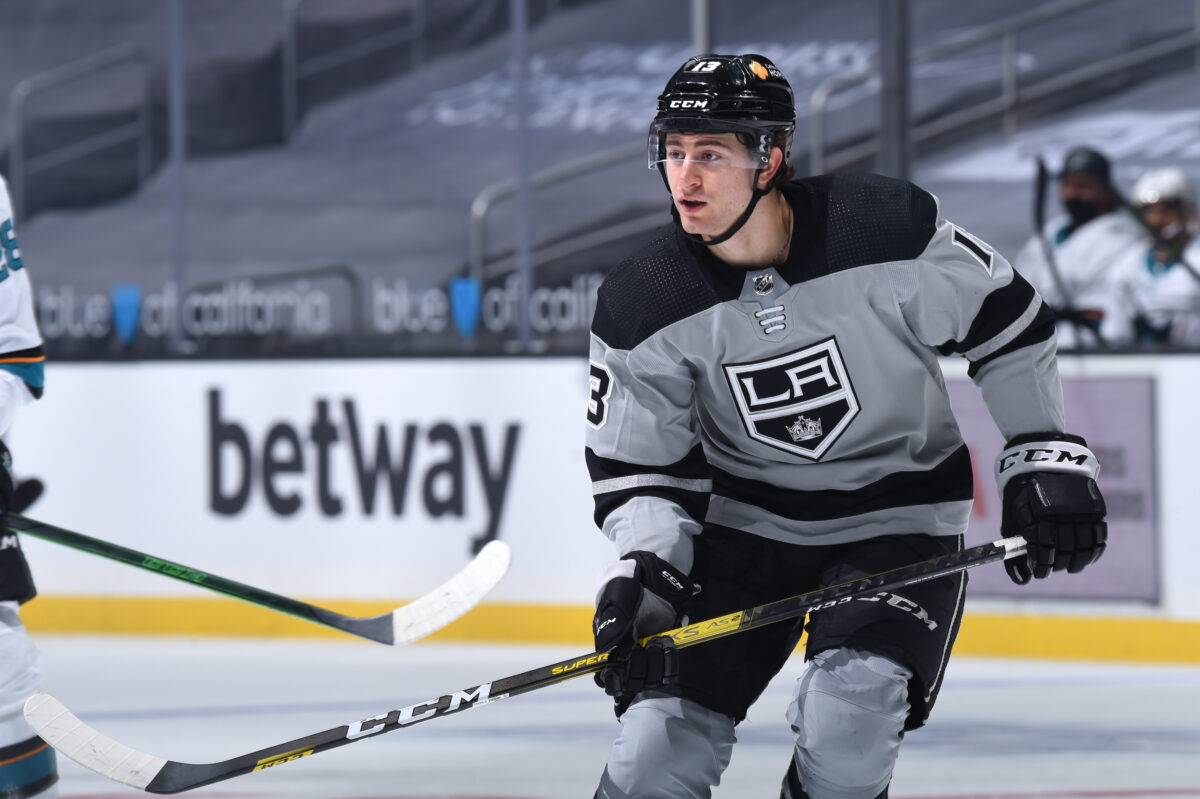 To Spitfires:
Forward Cody Morgan
Mississauga Steelheads' second-round pick in 2020
Frontenacs' third-round pick in 2020
Frontenacs' second-round pick in 2022
Frontenacs' second-round pick in 2024
Frontenacs' second-round pick in 2025
Frontenacs' third-round pick in 2023 (conditional)
Frontenacs' second-round pick in 2027 (conditional)
Frontenacs' second-round pick in 2028 (conditional)
What the Frontenacs Received
With a lineup that included weapons like forwards Jason Roberston (Dallas Stars) and Lynus Nyman, plus goaltender Jeremy Helvig (Carolina Hurricanes), getting two elite talents in Day and Vilardi seemed like a no-brainer.

While Vilardi had injury issues prior to the trade (sitting out the start of the season for the Spitfires), the Kings' prospect dressed in 32 games for the Frontenacs in the 2017-18 regular season with an impressive 22 goals and 58 points. He also added another 11 goals and 22 points in 16 playoff games. He was playing out his junior career in his hometown and life on the ice was pretty solid. After the season ended, he made his way to the pros where he has been ever since. That did affect two of the picks above, which we'll get to at the end of this article.
Day gave the Frontenacs' defence a boost with 25 assists in 23 games, plus another 14 points in 16 playoff games. Like Vilardi, the former Exceptional Status player moved on to the pros following the season and is now in the Tampa Bay Lightning system.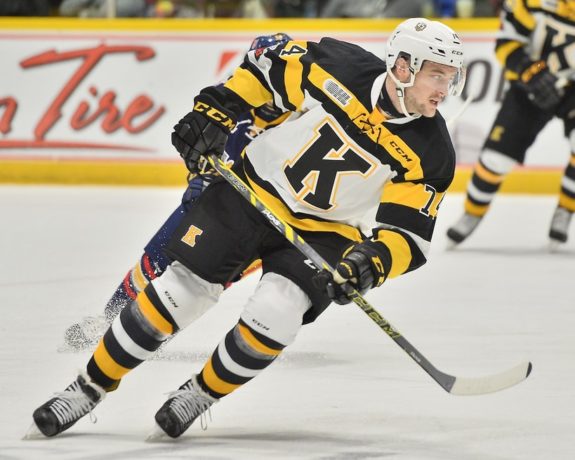 Every club knows that going for a run is a risky proposition. You're sending out multiple assets in hopes that the players you bring in will help you to glory. Vilardi and Day came as advertised and produced until the bitter end, sadly losing in the Eastern Conference Championship to the eventual OHL Champions, the Hamilton Bulldogs. It was the furthest the organization had been since losing to the Peterborough Petes in five games in the Leyden Division Final in 1992-93.
What the Spitfires Received
Remember when we mentioned that Rychel wasn't one to shy away from making a deal? Most of the pieces he got in this trade wound up in someone else's hands. Let's go through them…
Forward Cody Morgan
The idea was simple enough. Morgan was the Frontenacs' first-round pick in 2017 (12th overall) and was supposed to be the replacement for Vilardi. However, it didn't work out like that.
While the 5-foot-11, 185-pound center had 14 points in 32 games for the Spitfires following the trade, there was something missing. He could score and create but it never felt like he was fully involved. After just nine points in 33 games in 2018-19, Rychel shipped him off to the Flint Firebirds for their second-round pick in 2020 and a fourth-round pick in 2021. Morgan went on to blossom, scoring 159 points in 161 games for the Firebirds and London Knights.
The Spitfires kept the second-round pick and took defenceman Nick DeAngelis, who is now 19 and flourishing on their blueline. The fourth-round pick turned into forward Christopher O'Flaherty, who went to the Niagara IceDogs in a January 2023 deadline package deal that saw forward Aidan Castle and defenceman Rodwin Dionicio head to the Spitfires.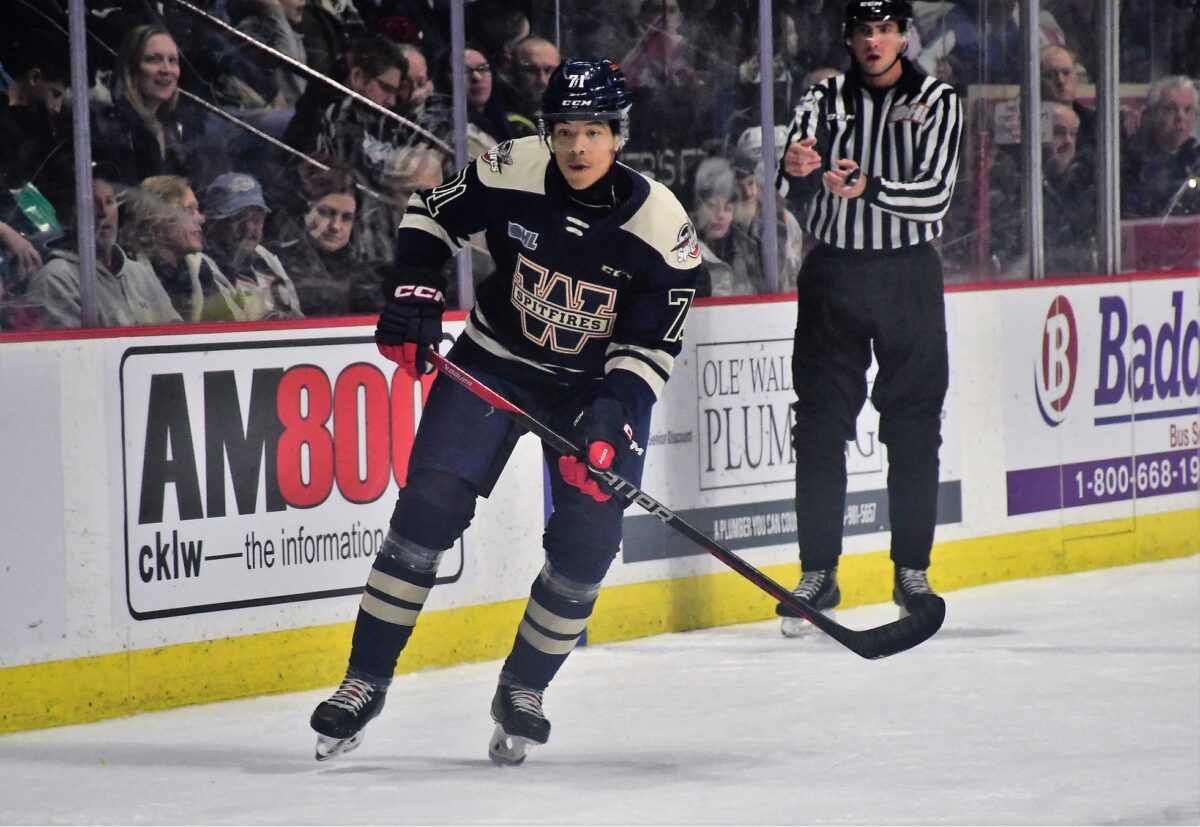 It's unfortunate that Morgan didn't work out like the Spitfires had envisioned but DeAngelis, Castle, and Dionicio are big pieces to their current roster.
Frontenacs' Third-Round Pick in 2020
This was a pretty cut-and-dry scenario. Rychel used it as part of a package deal to get rookie forward Will Cuylle, who didn't report to the Peterborough Petes prior to 2019-20. If an OHL first-round pick refuses to report to a team once training camp opens, he is considered "defected" and can be traded for draft picks. That's what happened here.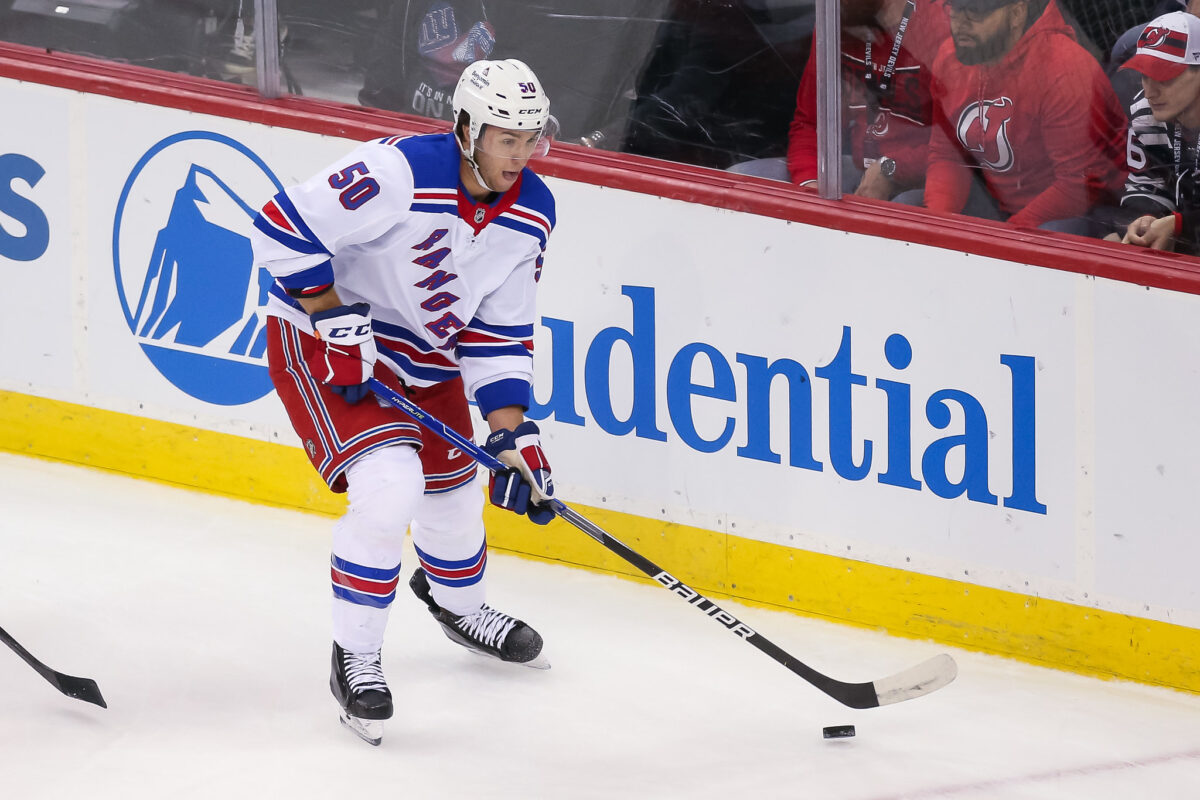 Cuylle eventually became a dynamic power forward for the Spitfires in 2021-22, scoring 43 goals and 80 points in 59 games. He was also named captain and led the club to the OHL Championship, losing in Game 7 to the Bulldogs. The Rangers' prospect has since moved on to their system and saw action with the big club in 2022-23.
It took a lot to get Cuylle but the Frontenacs' pick certainly helped push the deal ahead. It was a good move by Rychel.
Frontenacs' Second-Round Pick in 2022
Rychel used this pick as part of a seemingly smaller deal to get hometown forward Matthew Maggio from the Ottawa 67's in June 2019. It also became one of the slicker moves on his resume.
Related: OHL: Spitfires' Captain, Isles' Prospect Maggio Joins 50-Goal Club
Maggio started his Spitfires' career with 14 points in 45 games in 2019-20 but, after playing in Sweden during COVID-19, came back ready to dominate. Everyone knew he had potential; he broke out with 38 goals and 85 points in 66 games in 2021-22 and then led the OHL with 54 goals and 111 points in 66 games in 2022-23. He was named captain last November and took them to the first seed in the Western Conference. Unfortunately, they lost to the Kitchener Rangers in the first round, creating a tough end to his junior career.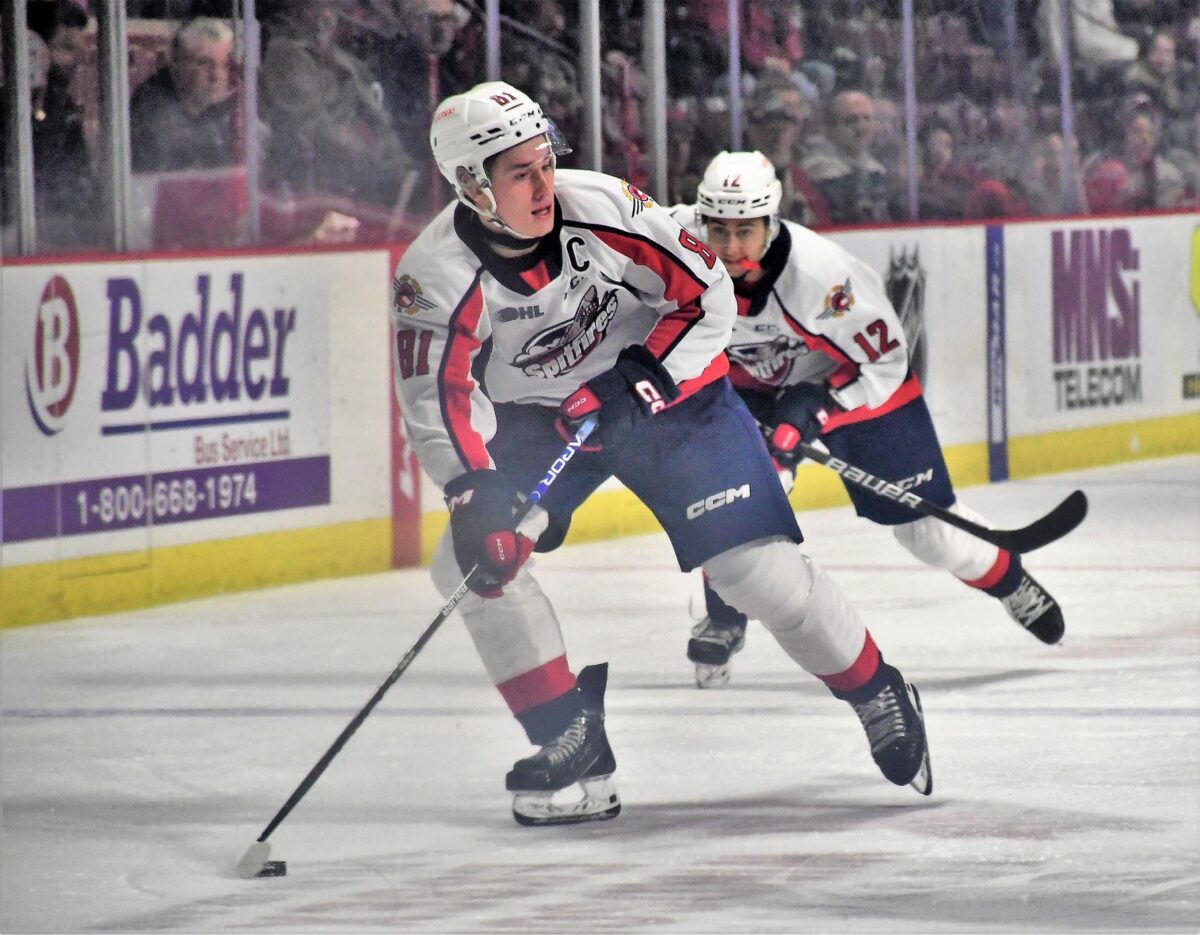 Despite the disappointing end, the New York Islanders' prospect was exactly what the team needed. He led on the ice, in the room, and in the community, and collected several major OHL awards along the way. The future is bright for this class act.
Frontenacs' Second-Round Pick in 2024
This pick was traded to the 67's in Dec. 2018 along with star goaltender Michael DiPietro. In return, the Spitfires received the rights to forward Egor Afanasyev, plus several picks. Last December, we dissected that trade as it was one of the bigger ones on Rychel's resume with two players and potentially nine picks involved.
---
Latest News & Highlights
---
While most of the pieces have come and gone (such as forward Pasquale Zito and acquired defenceman Andrew Perrott), the club still (potentially) owns two future picks — the Steelheads' fourth-round pick in 2024 and the IceDogs' fifth-round pick in 2025 — as a result of subsequent deals. It's the pick that keeps on giving.
Frontenacs' Second-Round Pick in 2025
Bowler traded this pick in January as part of the deal to get Sudbury Wolves' captain defenceman, Jacob Holmes. While he wasn't flashy, he added 12 points in 35 games, provided solid defence, and stuck up for his teammates.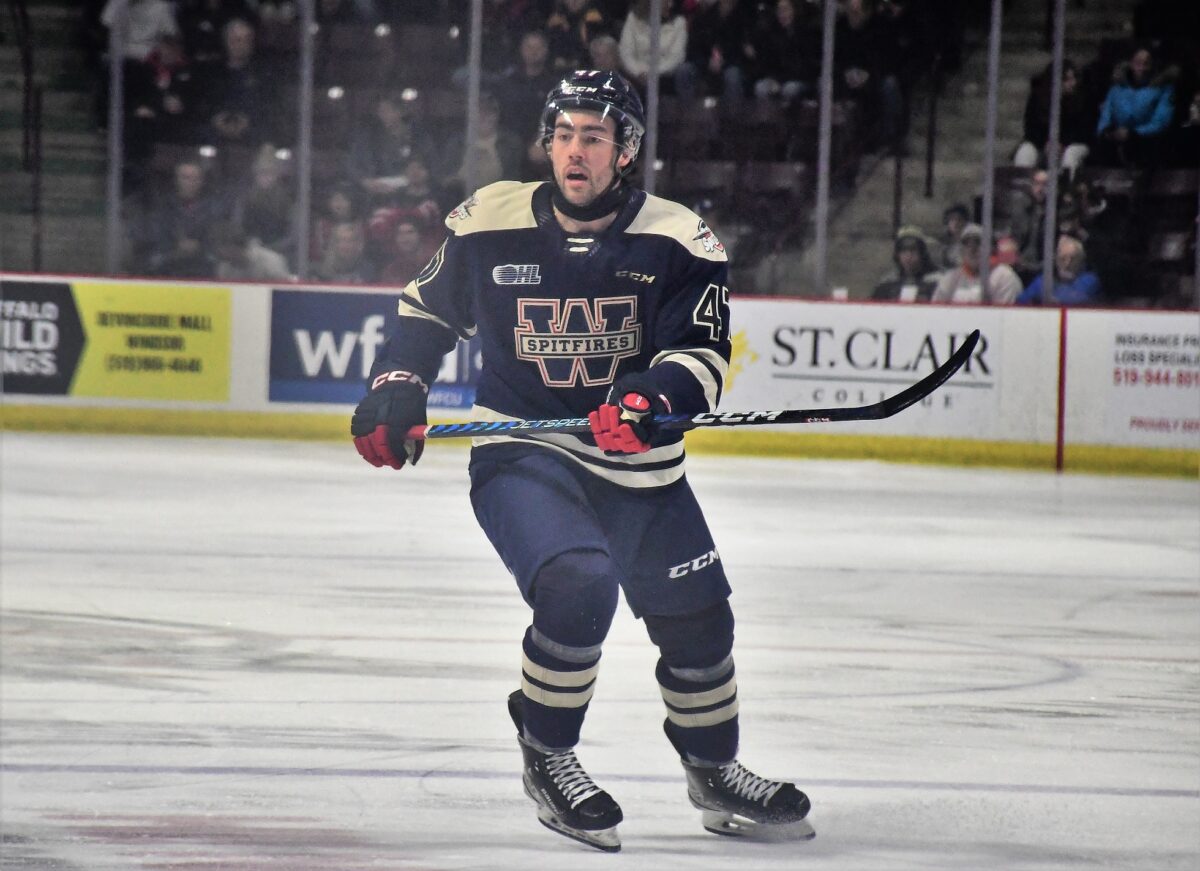 Holmes is one of several Spitfires' players who are eligible to return for a final OHL season in 2023-24. That will be determined later this summer.
Steelheads' Second-Round Pick in 2020
Not only did this pick get moved but it also created a significant change in how the league deals with draft pick trades. According to The Hamilton Spectator, when Rychel acquired forward Adam Laishram from the Bulldogs at the January 2017 Trade Deadline, he sent out a conditional second-round pick in 2026. That was simply a placeholder, though. If Rychel was able to acquire an earlier second-rounder in another deal, that would go to the Bulldogs, instead. (from 'The day an OHL team traded for 5-year-old', The Hamilton Spectator, Jan. 3, 2018)
That brings us to this Vilardi deal and the Steelheads' second-round pick. As soon as the Spitfires got it, they passed it on to the Bulldogs, who promptly made it a part of a deal for London Knights' star forward Robert Thomas.
It should be noted that the OHL changed the rules regarding trading draft picks during the following offseason. Now, teams can only move picks up to (and including) four years into the future.
Frontenacs' Third-Round Pick in 2023 (Conditional)
This pick was conditional on Vilardi playing one game for the Frontenacs, which he did. However, the Spitfires traded it to the 67's in November for forward Thomas Johnston and the 67's sixth-round pick in 2024.
The 5-foot-9, 161-pound Johnston was quick and had potential but only managed four points in 13 games before being released. The 2024 pick was also moved as part of the package to get Dionicio and Castle.
Frontenacs' Second-Round Picks in 2027 and 2028 (Conditional)
The condition on these picks was that Vilardi would have to be returned to the OHL in 2018-19. At the time of the deal, Rychel knew that it was a long shot and that's exactly how it played out. Vilardi made the Ontario Reign of the American Hockey League (AHL) and that's the last we saw of him in the OHL. The picks stayed with the Frontenacs where they remain.
Verdict: Rychel with the W
When a team makes a significant move like this, the hope is either for a championship run in the present or the future, depending on which side you're on. The Frontenacs wanted their title but, despite a successful season, just missed the mark. The Spitfires wanted to build for the future and, indirectly, it has worked.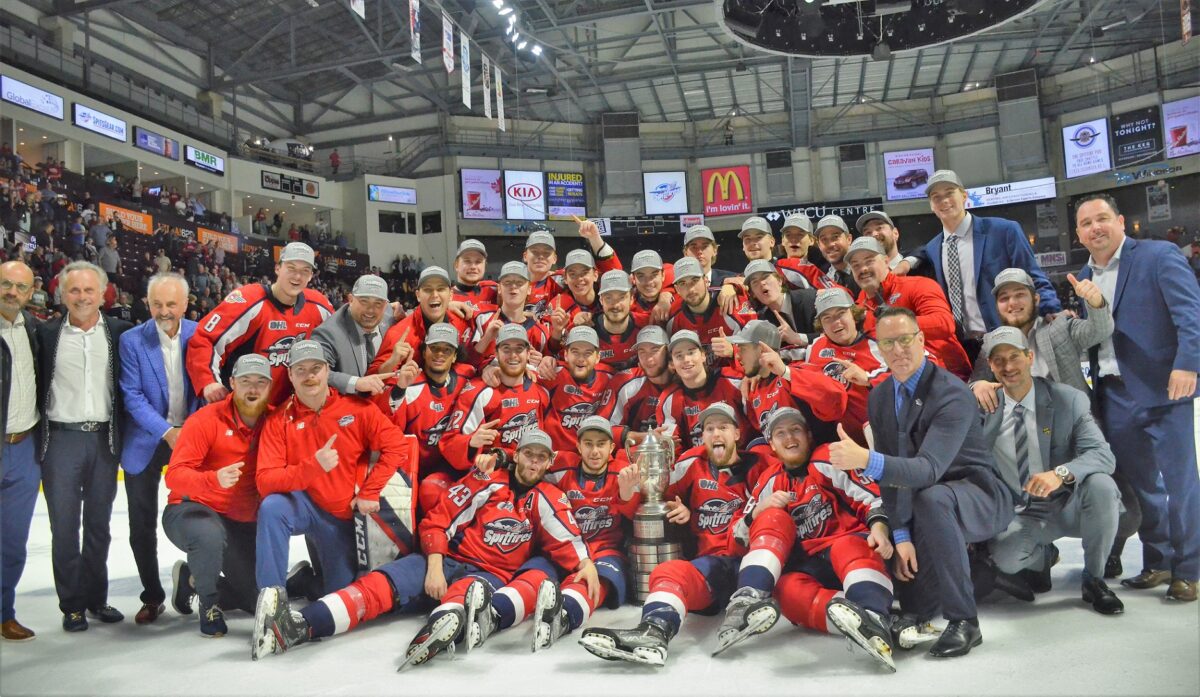 What swings this deal in the Spitfires' favour is that, not only did some pieces help with their 2021-22 playoff run that resulted an OHL Championship appearance, but other pieces also got them current players and (potentially) picks. It's hard to give this anything but a win for Rychel and the Spitifres.
---
---