Secondary scoring has been a long-standing problem for the Montreal Canadiens and they've relied heavily on their defensive prowess to win hockey games. With a strong defensive core and Carey Price between the pipes, they've done reasonably well but that only gets you so far — they've only made it past the second round once in the last five seasons.
Their scoring has primarily come from team captain, Max Pacioretty, who has found the twine 30-or-more times in the last four consecutive seasons. Granted, there has been occasional flares of scoring from the secondary players like Alex Galchenyuk, Brendan Gallagher and others but Pacioretty has certainly carried the majority of the load.
As previously mentioned, the Canadiens in past years were constructed defensively and the D-men have also stepped up in terms of point production — most notably Shea Weber last season, who fired home an impressive 17 goals and finished fifth in points for the Habs.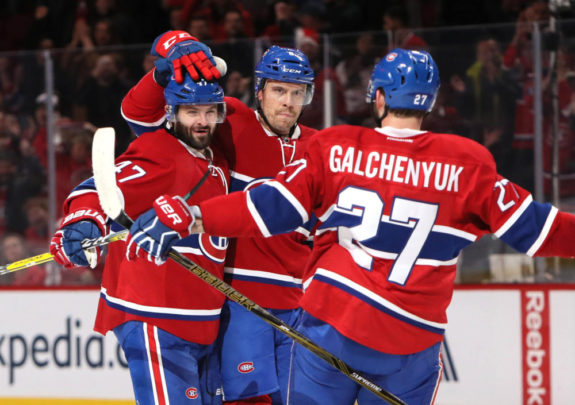 Currently, the short-comings of the recent past are being pushed aside as the winds of change are sweeping through Montreal and bringing new secondary scoring to the spotlight. Phillip Danault, Paul Byron and Artturi Lehkonen are three names that drastically stepped up last season and really displayed the potential of this current organization.
Hit or Miss in Montreal
The lack of secondary scoring has been no secret to management and they've tried a handful of times to make a big addition to the roster in hopes of solving their problem. Montreal's general manager, Marc Bergevin, has made a few notable additions in the past handful of seasons and it's been a very hit-or-miss system that hasn't gained a lot of traction or solidity.
Thomas Vanek
At the trade deadline of the 2013-14 season, Bergevin decided to take a shot on Thomas Vanek and acquired the talented winger from the New York Islanders. Being a two-time 40 goal-scorer, the Habs had high hopes for Vanek but would only end up seeing him notching 15 points in 18 regular season games during his short stint.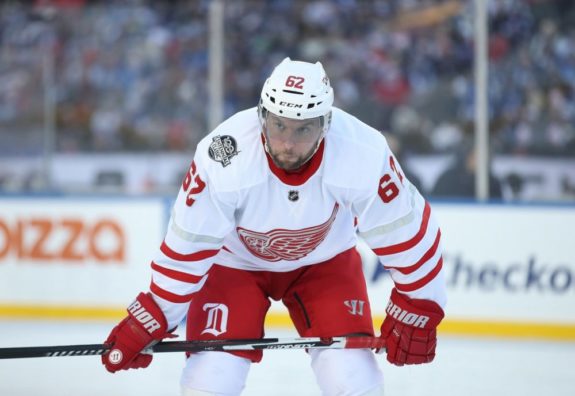 That season, the Canadiens made it all the way to the Easter Conference Finals but fell short to the New York Rangers — Vanek scored five times and added five helpers in the 17-game run. Vanek was gone the next season.
Alexander Semin
Coming into the 2015-16 season, Alexander Semin was signed by the Habs out of free agency. Much like Vanek, Semin was a 40 goal-scorer and only ended up playing under 20 regular season games in Montreal — he contributed a meager four points in 15 games.
After the Carolina Hurricanes bought Semin out of his $35-million, seven-year contract, it was clear Semin was clocked out of the NHL but Bergevin decided to try and revamp the once prominent NHL star. After his borderline pathetic 15-game stint and numerous healthy scratches, Montreal decided to part ways with Semin and he has not played in the NHL since.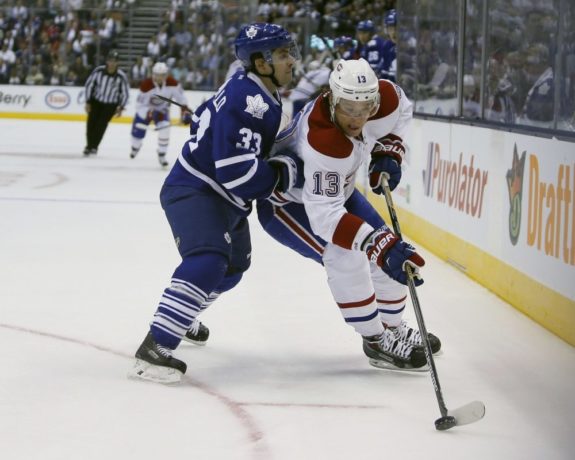 Alexander Radulov
The most recent notable addition to the Canadiens' roster was Alexander Radulov, who was signed to a sizeable one-year, $5.75-million contract. Radulov proved to be a good addition, finishing second on the team in points and cementing a role as a first line winger alongside the aforementioned captain, Pacioretty.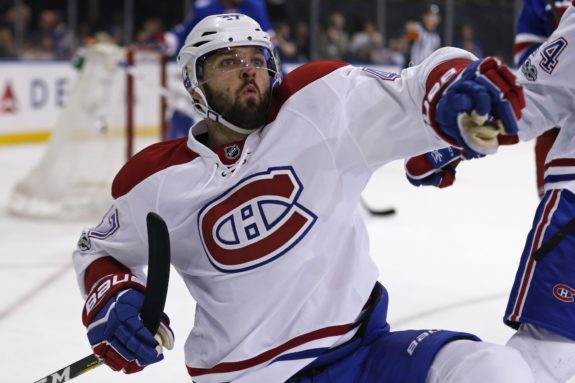 The skilled Russian carried his good regular season play over into the playoffs and led the team in points with seven in six games. Reportedly, the 30-year-old is looking to sign a long-term contract that will undoubtedly cost a pretty penny and the Habs will have to decide whether to renew his contract or move on for the 2017-18 season.
The Rise
With the previously mentioned stepping up of Danault, Byron and Lehkonen, the Habs are certainly going to be among the top-tier of NHL squads next season. Granted, they will need to firing on all cylinders from the net all the way to their top line — if they can cement a reliable first line center, I would place them as cup-contenders.
Phillip Danault
Danault really came onto the scene last season and played some very good hockey. With his size, speed, skill and overall hockey IQ, he earned himself a considerable amount of first line minutes with Pacioretty and Radulov and tallied a career-high 40 points.
At just 24 years of age, I'd imagine Danault is about to skate into the prime of his young career and show the Montreal faithful what he's made of. With the ability to slot in on the wing and at center, it gives head coach Claude Julien a lot of options in terms of line combinations and coming into the second year of his very affordable two-year, $1.825-million contract, it's easy to see just how great of an asset he is.
No one saw @phildanault coming – not even Danault himself.
READ -> https://t.co/Ex95js6xRd .

— Canadiens Montréal (@CanadiensMTL) June 4, 2017
Paul Byron
If you blink, you might miss Byron as he speeds right into the prime of his career. Byron played the majority of the first five seasons of his NHL career with the Calgary Flames and, for whatever reason, just couldn't gel with the organization. When he arrived in Montreal, I'm sure nobody thought Byron would score the second-most goals (22) on the team just one season later.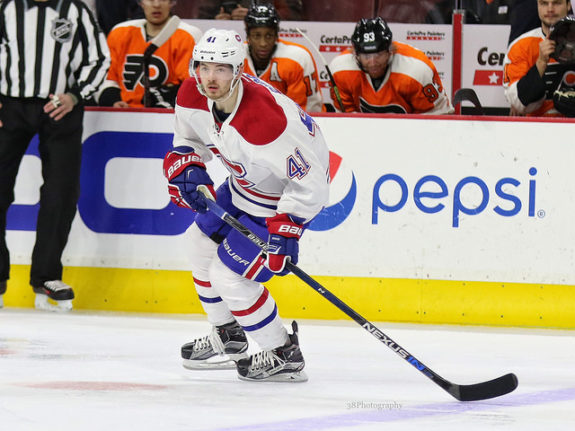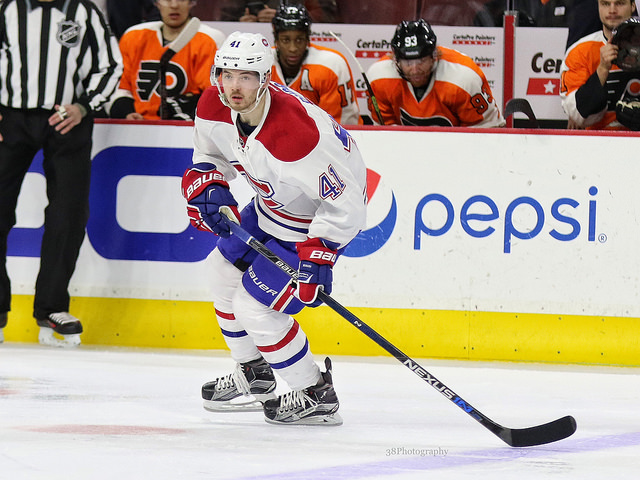 Equipped with incredible speed, Byron has the ability to be a game-changer and found himself on countless breakaways last season, scoring on most of them. Much like Danault, Byron can play on the wing and down the middle and just to add to his resume of versatility, he has become one of Montreal's top penalty killers.
Artturi Lehkonen
Selected 55th overall by Montreal in the 2013 NHL Entry Draft, Lehkonen surprised most with his impressive rookie season, recording an impressive 18 goals and adding 10 helpers. In just one season, he has made himself into one of the Canadiens' most valuable players and will undoubtedly be a regular second line fixture for the 2017-18 season.
2016-17 #Habs Season Review: Artturi Lehkonen's complete game was a key asset for the Canadiens https://t.co/4HNgbUgU9w via @Zeb_Habs

— Eyes on the Prize (@HabsEOTP) May 25, 2017
Lehkonen's ability to find open ice and create scoring chances is something you just can't teach and I would not be surprised to see him reaching the 30-goal milestone in the near future. If the young 21-year-old can avoid the infamous sophomore slump, he is going to add a serious amount of potency to Montreal's offence.