As is being reported by Pierre LeBrun of TSN, New Jersey Devils general manager Ray Shero said he confirmed with agent Jay Grossman that his client, Ilya Kovalchuk, wants to come back to the NHL next season and he's looking for a possible two-year deal. As a result, Shero has given Kovalchuk's agent permission to speak with other clubs about a potential sign and trade deal.
Devils GM Ray Shero says he has confirmed with agent Jay Grossman that Ilya Kovalchuk definitely wants to return to the NHL next season

— Pierre LeBrun (@PierreVLeBrun) May 9, 2017
Shero says Grossman free to speak to other teams about a potential deal. Devils would do a sign and trade. But deal has to make sense for NJ

— Pierre LeBrun (@PierreVLeBrun) May 9, 2017
LeBrun goes on to add:
Because Kovalchuk is on the league's voluntary retirement list, he remains the Devils' property and can't be moved until he signs a new deal with New Jersey. Shero said the Devils would be open to a sign and trade, but that any potential deal would have to make sense for New Jersey. Kovalchuk can't officially sign a new NHL deal until July 1, so there is still time for this to play out. However, due to that date, Kovalchuk cannot be traded for any 2017 draft picks, nor is he at play in the Vegas Golden Knights expansion draft, which will take place along with the entry draft in June.
[irp]
Where Would He Go?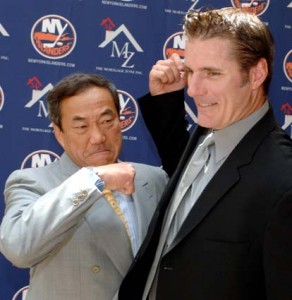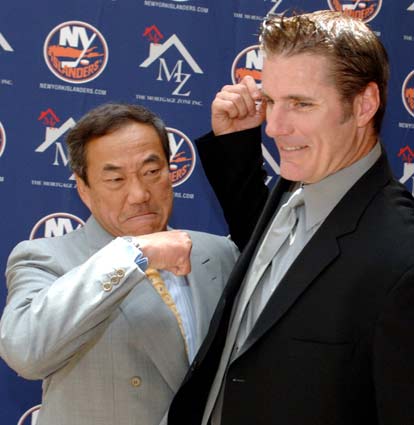 Some are suggesting the New York Rangers, Tampa Bay Lighting or Florida Panthers as possible destinations. Elliotte Friedman suggested that Kovalchuk's ties to New York make this an obvious possibility. The Rangers, after all, do have a history of making big moves and they were just eliminated from the 2017 NHL Playoffs in disappointing fashion.
Friedman also cites that Kovalchuk has a home built in the Florida area and may choose to stay close to home. That's where the Lightning and Panthers fit into all of this.
If we're talking about New York, perhaps the New York Islanders are a better fit? Garth Snow has some tough choices to make heading into the NHL Expansion Draft where he's set to lose a pretty good defenseman. It's a stretch, but what if Snow opted to protect eight skaters (thus protecting four defensemen) and knew he was going to lose a good forward at the expansion draft. What if he was ok with that because he thought he could trade for Kovalchuk after the draft had come and gone?
There's no reason that Snow couldn't move a forward for some assets like draft picks and then offer some immediate scoring help to New Jersey. Kovalchuk could look pretty good beside John Tavares.
Who Would Want Him?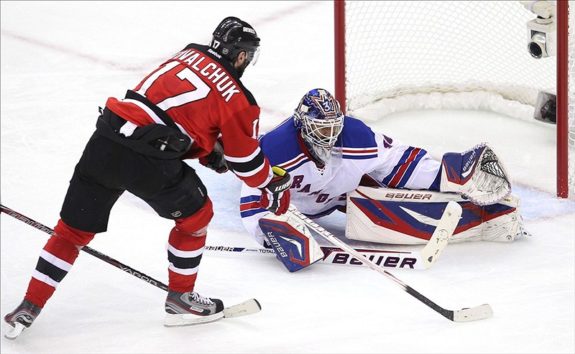 It seems there is some speculation as to where Kovalchuk might want to go, but there's another important part of this equation. Who would want to add him? This list is plentiful, but the logistics perhaps not as simple.
My suggestion for the Islanders was pure speculation, but there are some NHL teams with clear deficiencies in scoring. The Montreal Canadiens, Detroit Red Wings, Los Angeles Kings and a few others come to mind, but some of the teams Friedman suggest as possibilities don't make a ton of sense.
The New York Rangers for example are rumored to be in heavy on Kevin Shattenkirk once he becomes available. That will cost the team a pretty penny and further adding a salary the likes of Kovalchuk's ($5-$6.5 million per year) wouldn't make a ton of sense. The Lighting are also heavily bogged down with some in-house contracts that need to first be addressed before looking outside at a player like Kovalchuk.
Montreal may be a good fit, but they'll need to get squared away with Alexander Radulov. Maybe signing Radulov helps Kovalchuk's decision.
The Dilemma
For the Devils, the dilemma is an interesting one. They'll be asking for a lot if they trade Kovalchuk. They also badly need scoring, which is something Kovalchuk provides. What kind of team would add a player like Kovalchuk to address their scoring issues, but move scorers back in return? That's a tough question to answer.
The obvious choice seems to be a team that is dealing with some high cap issues. If the Devils can add a couple pieces that could help immediately, that trade scenario looks a lot more appealing. Either way, the Kovalchuk situation adds drama and new wrinkles to what is shaping up to be a very busy summer. Kovalchuk could potentially stay in the KHL, but if he's looking for a multi-year contract with a team, at 34-years-old, now is his best chance to cash in.