In this edition of Buffalo Sabres News & Rumors, I'll take a look at four topics. First, Noah Ostlund, the Sabres' first-round pick in 2022, has chosen to return to the Swedish Hockey League (SHL). There he will join the Vaxjo Lakers and hope for another productive season.
Second, I'll take a look at another promising prospect – Matt Savoie. After his impressive production in junior, there's some hope that he'll make the Sabres roster, which means he will likely have to fill a depth role on the team's third line.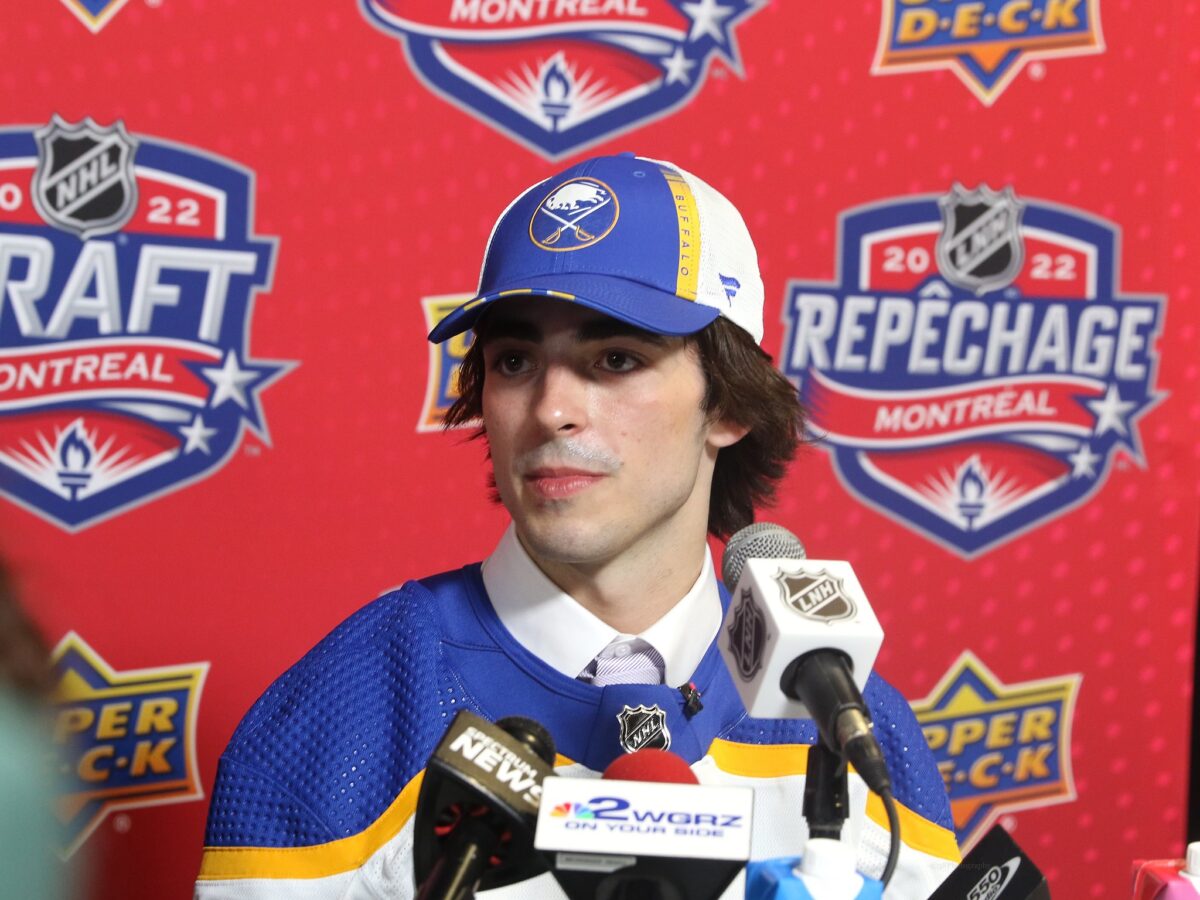 Third, I'll celebrate Vsevolod Komarov's success, scoring the Memorial Cup-clinching goal for the Quebec Ramparts. The young defenseman recently signed a three-year entry-level contract with the Sabres.
Related: 3 Sabres Draft-Day Trades That Could Make an Impact
Finally, I'll take a look at the Sabres' offseason priority. That's bringing in a number one goalie. With Devon Levi and Ukko-Pekka Luukkonen on the roster, is the presence of a veteran goalie a necessity? Could Connor Hellebuyck be a possibility?
Item One: Noah Ostlund Will Return to Sweden Next Season
Ostlund has made the decision to return to the SHL for the 2023-24 season. The other choice was to play with the Rochester Americans in the American Hockey League (AHL) since the 19-year-old center signed his entry-level contract with the Sabres last summer. He will reportedly join the league-champion Lakers.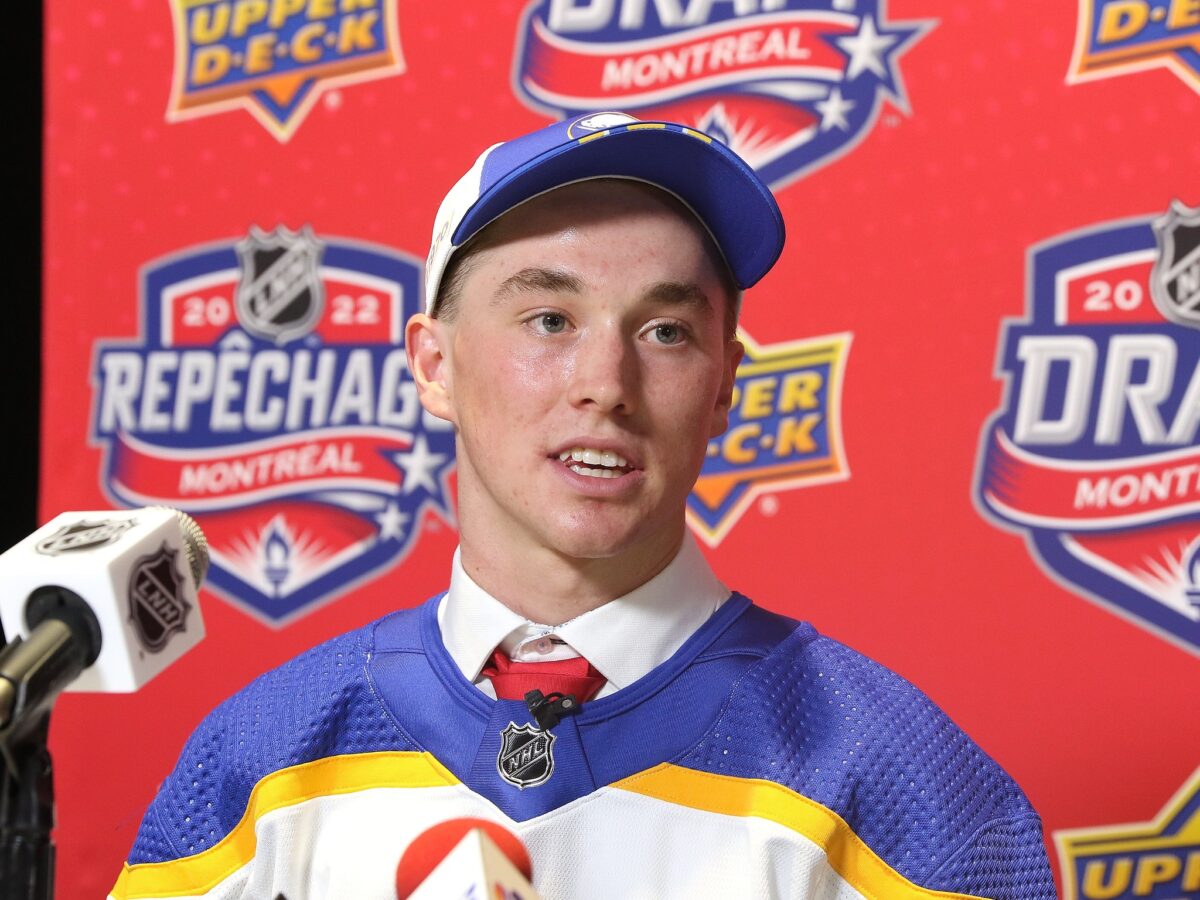 Although Ostlund suffered a foot injury last season, he still scored 26 points (eight goals and 18 assists) in 37 regular-season games. He also potted two goals and three assists (for five points) in 12 playoff games. 
Ostlund's return to the SHL will allow him to represent Sweden in the 2024 World Junior Championship, and there's a good chance he'll join the Sabres after his season in Sweden concludes.
Item Two: Does Matt Savoie Have a Chance to Make the Sabres' Roster?
According to a recent article by Sion Fawkes of Sabres Noise, Savoie might have a chance to make the NHL roster for the 2023-24 season. Although he has not yet played professional hockey, he showed his scoring ability in junior. 
Related: Sabres 2022-23 Season Report Card: Peyton Krebs
With the Winnipeg Ice of the Western Hockey League (WHL) in 2021-22, Savoie dominated with 35 goals and 55 assists (for 90 points) in 65 games. He continued to tear up the junior league this season with 38 goals and 57 assists (for a whopping 95 points) in 62 games. The young Alberta native can score. He also has remarkable playmaking skills.
He also scored 41 points in 29 postseason games over his two seasons with the Ice. It's tough to ignore such productivity, and it could help him stand out among the competition in training camp.
---
Latest News & Highlight
---
According to Fawkes, Savoie might fit well on the third line alongside Tyson Jost and Casey Mittelstadt. Both bring some grit to their playmaking skills, and this could allow Savoie to leverage his strengths while adapting to the NHL. The one thing Savoie does not have is size – at least not yet. The 19-year-old stands 5-foot-9 and weighs only 179 pounds. He might do well with a couple of tough veteran sidekicks.
That said, Fawkes pointed out that Jiri Kulich, Isak Rosen, or Lukas Rousek might jump into the empty spot on the team's third line if Victor Olofsson is traded (which seems to be expected). 
Item Three: Young Defenseman Vsevolod Komarov Scores Cup-Clincher
Komarov ended his season on a high note after scoring the Memorial Cup-winning goal for the Ramparts; it was his only goal of the postseason. 
Related: Sabres News & Rumors: Johnson, Tuch, Okposo & Levi
The 29-year-old Russian defenseman has shown impressive offensive growth during his time with the Remparts. In 2021-2022, he recorded 19 points (with two goals and 17 assists) in 60 games, and this season, he took a significant leap forward with 39 points (with 12 goals and 27 assists) in 62 games. 
Komarov's performance impressed the Sabres enough that they signed him to a three-year entry-level contract on May 25. The 6-foot-3 rear guard is one of a growing collection of big defensemen in the organization. He's also one of the Sabres' top three defensive prospects.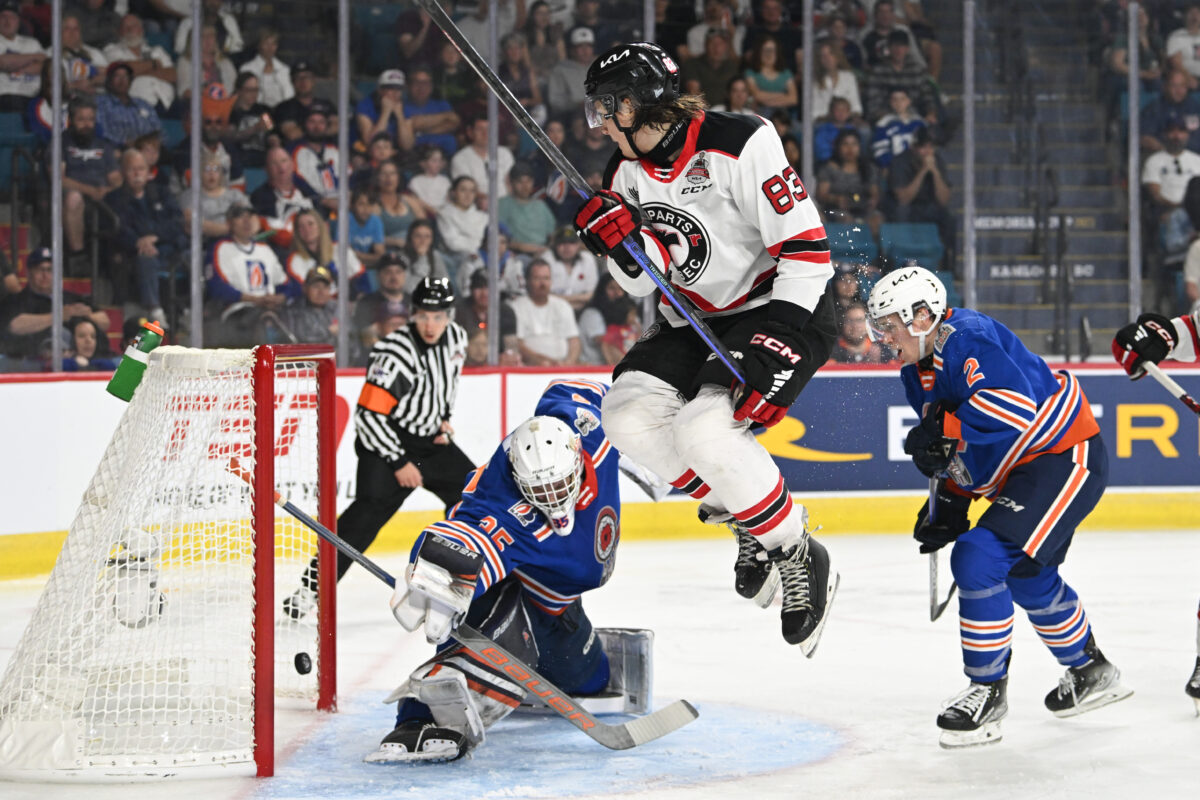 Komavov is part of the rare breed of right-shot defensemen, which also doesn't hurt his chances of finding a spot on the roster. However, Komarov's time with the Sabres might have to wait. Management will likely look for a veteran right-shot defenseman in the free-agent market.
What's Next for the Sabres?
The Sabres are on the hunt for a number one goalie to take the load off their two young netminders, Levi and Ukko-Pekka Luukkonen. They both have huge potential upside, but it might not be fair to expect either of them to carry a team that has postseason aspirations for the first time in many years.
It would be difficult not to acknowledge that goaltending was a huge factor in the team's playoff miss. There are rumours that the Sabres are reportedly interested in Winnipeg Jet Connor Hellebuyck, who has another season on his contract. Who isn't? 
Related: 7 Cool Things About the Buffalo Sabres French Connection
Although his contract is likely not a problem for one season, I doubt that the Sabres would be willing to give up their prized youngsters to acquire Hellebuyck for one year, and the cost of bringing him in will be high.

However, Sabres fans should watch for a move on that front this offseason. I'm guessing that Hellebuyck, who's from the Detroit area and played university hockey in Massachusetts, might not be averse to playing in the eastern United States.