With the NHL Trade Deadline on Friday, March 3 at 3:00 p.m., Buffalo Sabres fans are still waiting for general manager Kevyn Adams to make a big trade. With the team poised to fight for a playoff spot for the first time in 12 years, there are still a few holes in the roster that need to be addressed if they hope to secure a wildcard spot. 
So far, Adams has made two moves. He acquired defenseman Riley Stillman from the Vancouver Canucks for prospect Josh Bloom, and he traded the rights to University of Michigan goaltender Erik Portillo to the Los Angeles Kings for a 2023 third-round pick. 
The trade of Portillo's rights comes as the Sabres are in an interesting spot with their goaltenders. Currently, they're running with three on the roster. Veteran 41-year-old Craig Anderson, rookie Ukko-Pekka Luukkonen and recently acquired Eric Comrie. In the pipeline, they have college phenom Devon Levi who is expected to make the jump to the American Hockey League (AHL) next year.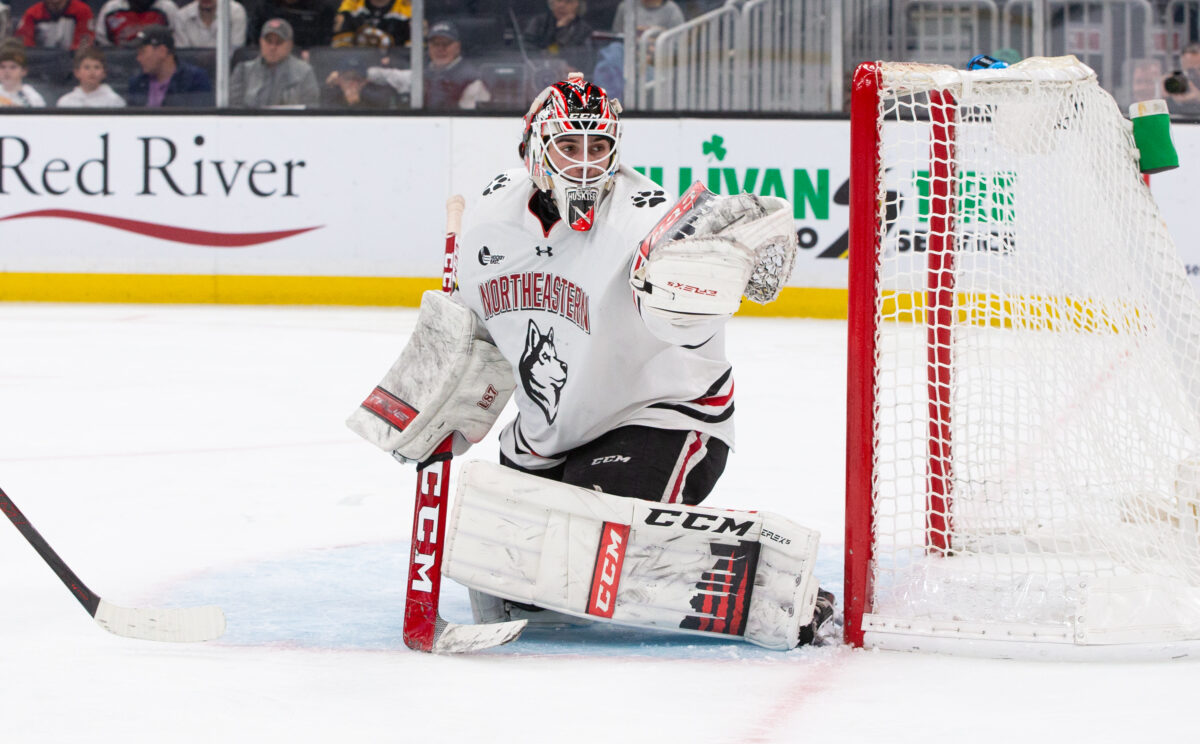 With an influx of goaltenders in the Sabres' system, it could be worth offloading one of them in a deal to help patch some of the holes that exist within the forward and defense groups. Out of the current goalie group, Comrie would make the most sense to send off in a trade. 
Anderson is on a one-year contract that ends after this season, and the running theory is he's headed for retirement. Luukkonen is only 23 and has likely not reached his full potential as a player yet. Comrie has unfortunately become the odd one out. He's on a two-year contract with the Sabres but has been streaky whenever he has the net, and had been dealing with an injury earlier in the season. 
Goalie for Goalie
One of the biggest concerns for the Sabres right now is what to do about goaltending for the 2023-24 season. With Anderson likely not sticking around, the job would fall to Luukkonen and Comrie while Levi gains experience with the Rochester Americans. However, due to Comrie's streaky nature this season, it's possible he could be packaged for an upgrade in net. 
Comrie is currently sitting with a 3.59 goals-against average (GAA), and a .882 save percentage (SV%). While not abysmal numbers, the Sabres are going to need him to play better next season if they want to make the playoffs. Luckily, there are better goaltenders out there who may be of interest. 
---
Latest News & Highlights
---
One name being tossed around is Ottawa Senators goaltender Cam Talbot. Talbot, who has been bounced around a few NHL teams in recent seasons, holds a better record than Comrie in 2022-23. Currently, he has a 2.87 GAA and a .905 SV%. He's also more used to playing a larger sum of games than Comrie would be. 
While trading within your division is sometimes frowned upon, a trade including Comrie and Talbot could be useful for both teams. Comrie has a much smaller cap hit than Talbot does, which might entice a Senators group who recently made a big trade for defenseman Jakob Chyrchrun.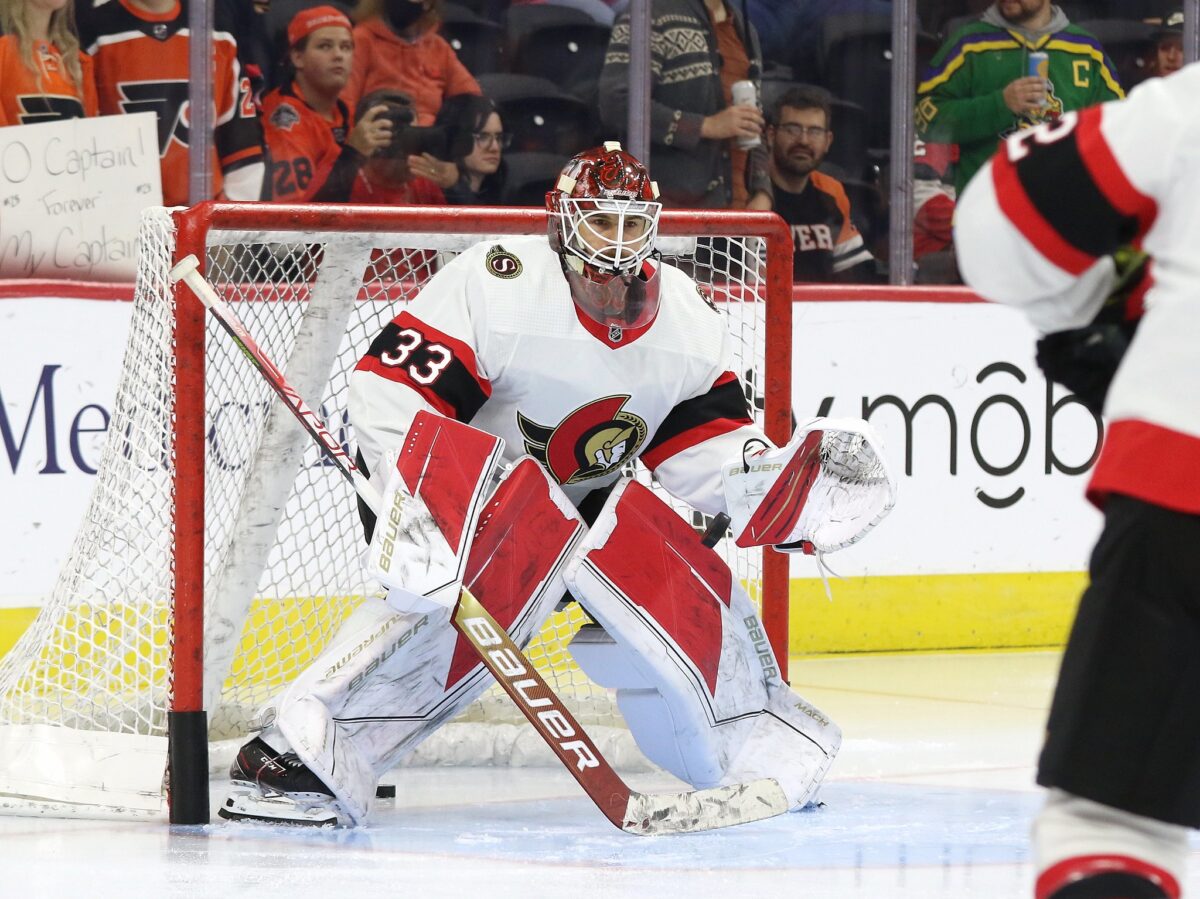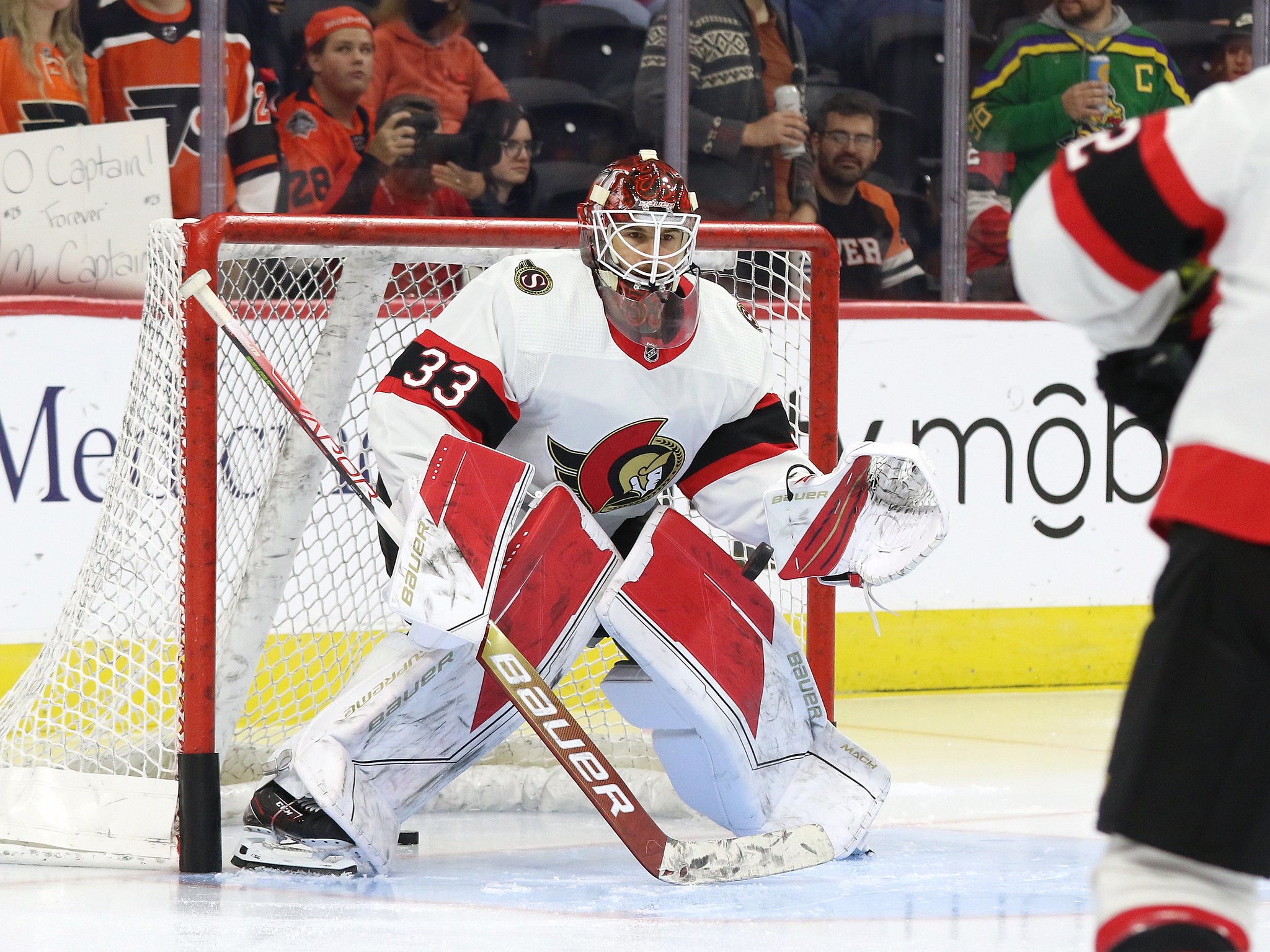 Another goalie rumored to be on the trade block is Nashville Predators goalie Juuse Saros. The Predators are entering a rebuild, and it would make sense for them to trade their best goalie while they can get pieces back for him. The Sabres have enough picks and prospects to drum up some interest in rebuilding teams, and Saros would be a great fit within the Sabres' roster. 
Related: Sabres Need to Make a Trade to Overcome Alex Tuch Injury
Saros has a 2.79 GAA and a .916 SV%. At 27 years old, he's young enough to stick around for a season or two while the team waits for Levi to develop and see where Luukkonen ends up. He also comes with playoff experience that would be greatly needed as the Sabres make the push both this year and next. 
Patching Up the Defense
Another area that the Sabres need help with is their defense. While the goaltending has been streaky, the defense has not helped them out much. While notable big trades for players like Chychrun have already come and gone, there are still a few names floating around that could be of use to the Sabres. 
Similar to reasons why the Sabres would want Saros, the Predators have also floated around the idea of trading defenseman Dante Fabbro. Fabbro is only 24 and would fit within the age group the Sabres have been trying to maintain. Despite having some difficulties with the Predators, young players have been finding their stride in Buffalo and Fabbro could potentially do the same. Also, his cap hit is only 2.4 million, leaving lots of room for other signings that Adams has coming up. 
Adams has several options in front of him for Comrie but has also been preaching a more conservative approach to trades and signing during his tenure. Whether or not he goes for a big trade to help fix the gaps in the Sabres' roster is something fans will have to wait for. 
---
---