The San Jose Sharks and forward Logan Couture have agreed to terms on an eight-year contract extension worth $64 million, according to David Pagnotta of The Fourth Period. This deal will carry an $8 million cap hit per year through the 2026-27 season. Couture is set to officially sign his contract extension on July 1 and will play the 2018-19 season with his current $6 million cap hit.
The SJ Sharks and Logan Couture have finalized an eight-year, $64M contract extension. Done deal, to be officially official tomorrow.

— David Pagnotta (@TheFourthPeriod) June 30, 2018
Taken with the ninth-overall pick in the 2007 NHL Entry Draft, Couture has been a mainstay on the Sharks roster since the 2010-11 season, though he did play in 25 regular season games and 15 postseason games a season prior. In his first full year with the team in 2010-11, Couture broke onto the scene in a huge way with 32 goals and 56 points in 79 games. He would follow that performance up with another seven goals and 14 points in 18 games in the postseason, proving he had what it took to shine on the big stage.
In his career, Couture has had three seasons with more than 30 goals and has only scored fewer than 20 goals twice – the first coming in 2009-10 when he only played in 25 games and again in 2015-16 when he would score 15 goals in 52 games while battling injury. Consistency has been a big part of Couture's game as he has also recorded over 50 points in six of his nine seasons in the NHL, including both aforementioned shortened seasons.
Of note is the fact that Couture bounced back from his injury-riddled 2015-16 regular season with a very impressive 10-goal and 30-point performance in 24 games in the postseason that year.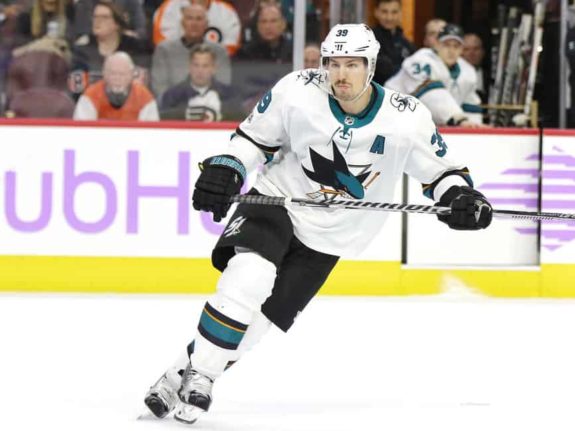 The 2017-18 season may have been Couture's best season to date as he scored a career-high 34 goals and 61 points in 78 games, adding four goals and 12 points in 10 postseason games.
Long-Term Implications for the Sharks
The $8 million cap hit isn't the worst in today's NHL but it's the eight-year term that could hurt the Sharks in a few years with Couture already 29 years old and the contract only set to kick in after he's turned 30. Paying a player $8 million a season through their age-38 season is rough but for the Sharks, the window to win is seemingly now. The team is also looking to acquire John Tavares in free agency and re-signing Couture could go a long way in showing him that they're serious about their championship bid.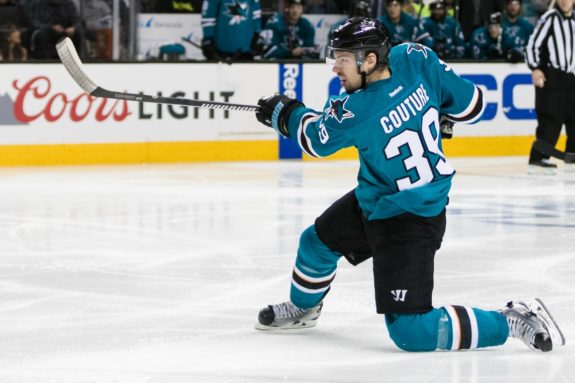 Still, Couture's proven track record at the NHL level is worth the $2 million per season raise he'll be getting from his current contract. Whether or not the Sharks regret it down the line, Couture was going to be paid this money somewhere with long-term implications. The Sharks opted to buy-in rather than let Couture test the market next season – a decision that shows that they truly are going all-in now rather than being timid.