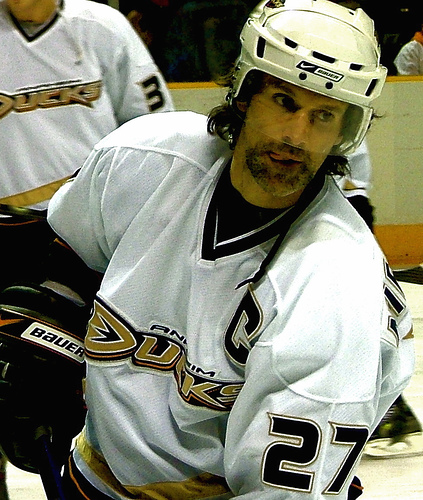 You learn something new everyday.
I was sitting way atop the rafters in the pressbox at the Wells Fargo Center taking in a game between the Flyers and Rangers.  Next to me sat, David Strehle, Flyers writer for TheFourthPeriod.com.  We began talking about possible free agents the Flyers could be looking at for the upcoming offseason.  Defensemen are a hot topic of conversation given the Flyers' lousy blue-line.
That's when Mr. Strehle sprung on me the notion that, in 2005, Scott Niedermayer was possibly going to be a Philadelphia Flyer.
My ears deceived me.  How was it possible that one of the greatest defensemen of all-time was within the Flyers' grasp, and they let him slip away?  Let's rewind back to 2005, shall we?
---
The Flyers' Missed Opportunity
Hockey was dead in the water.  An entire season had been wiped out thanks to Gary Bettmann's NHL lockout. Teams were figuring out how to rebuild themselves to succeed in the "new NHL".  The offseason was particularly intriguing, given the boatload of top free agents available.  The biggest name: Scott Niedermayer.
Niedermayer proved to be a pivotal player for the New Jersey Devils throughout his entire career.  He helped the team win three Stanley Cups (1995, 2000, 2003) and won his first ever Norris trophy in the 2003-04 season.  He'd aided the Devils all he could, but now it was time to move on.  The question was: where?
That's when the Flyers came a-knockin'.
The Philadelphia Flyers were a year removed from a cinderella run in the '04 playoffs.  They were able to make it to within one game of the Stanley Cup Finals before they were knocked out by the eventual champions, Tampa Bay Lightning.
Defense has always been key for the Flyers, and the upcoming year was no exception.  They had quality defenders, but no real "stand outs" on the backend.  It was mostly due to their depleted defense that the team was not able to push their way to the Stanley Cup Finals.
According to David Strehle (who had been talking this over with Bill Meltzer of Hockeybuzz.com), the Flyers were rumored to be serious contenders for Niedermayer's rights.  So what prevented the Flyers brass from going through with it?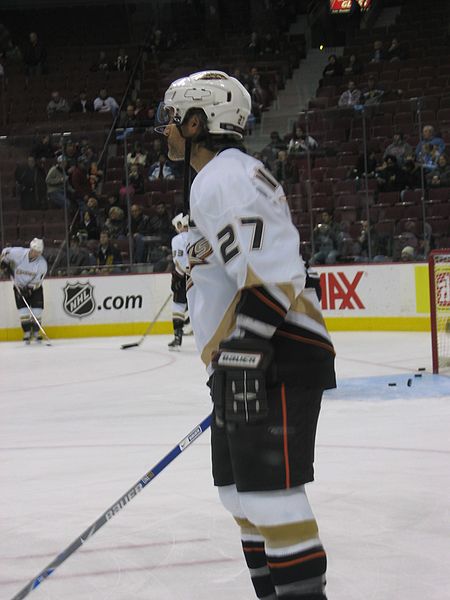 After the '04 playoff run, the Flyers got themselves into some serious trouble with their defensive corps.  Integral players to Philadelphia's key run were not going to return.
Vladimir Malakhov held out on re-signing with the Flyers the following season, and decided to switch allegiance to play for the New Jersey Devils, their arch rivals.
Marcus Ragnarsson and Mattias Timander both played hockey in the Swedish Elite League during the lockout.  They enjoyed their old league so much that they decided to stay in Sweden and finish out their careers.
So instead of the Flyers being down one (possibly two) defensemen, they were down three.
Would it be wise to sign a high profile player like Scott Niedermayer when you have three vacancies to fill?  Any true hockey fan knows the answer to this.  Bobby Clarke did not.
Bobby Clarke's managerial moves have always been suspect.  He's made some pretty solid trades and signings, but those were usually few and far between.  More often than not, he left his fan base dumbfounded by the decisions he made.  So who did Clarke decide to sign instead of Scott Niedermayer?
The answer: Derian Hatcher and Mike Rathje.
It's ok.  I'll wait while you get the giggles out.
Everyone who's anyone knew the "new NHL" was going to be built for speed, skill, and finesse.  Niedermayer had all three; Hatcher and Rathje didn't have any.  When the Flyers could have signed a perennial all-star, they instead signed two defensemen whose best years were WAY behind them.
To rub salt in the wound, the Flyers found themselves in cap trouble after signing Peter Forsberg later that summer.  They were over the cap and were forced to make moves to shed salary. Forsberg wasn't all that bad, with the exception of his bum foot that limited him to just 100 games in two season for the Flyers.  However, the financial situation for the next few years did not allow the Flyers to make any acquisitions without losing key pieces in return.
We all know what happened next.  Scott Niedermayer moved on to sign with the Anaheim Ducks to play with his brother.  Two years later, Niedermayer skated around the Honda Center raising the Stanley Cup high above his head for the fourth time in his career.  Niedermayer was able to propel the Ducks to their first ever Stanley Cup in franchise history.
3,000 miles away and a year after the signing, the Flyers had arguably the worst season in franchise history.  Moreover, even with such a terrible record, the team was not able to secure the first overall pick.
---
More Food for Thought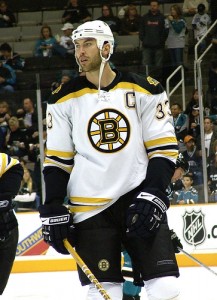 Following the 2005-06 season, had the Flyers spent money on Niedermayer and not on Hatcher, Rathje, and Forsberg, they would have had enough money to sign the "biggest" free agent next offseason. That free agent would be none other than Zdeno Chara.
Just imagine a Flyers top defensive pairing of Niedermayer and Chara. They certainly wouldn't have had a problems with their defense for the better part of the next few seasons.
Now this may just be nothing but speculation by Strehle and Meltzer. They could very well be pulling my leg, but I highly doubt it given the wealth of knowledge both of them possess.
Thinking over this entire scenario is quite frustating. All the "what if's" that were never answered; all the "what could've been's" that Flyers fans will never witness; all the "possibilities" that were never realized; all the "championships" that never were.
I think there is only one thing that can sum this up…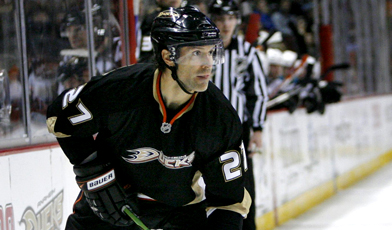 C'est la vie.
Sigh.