Now that the hard part is over (figuring out who every NHL team would protect in the event of expansion), we get to the fun part: the draft. To see who's protected and who's available, see the link below.
Here are the rules from the 2000 expansion draft that will likely govern future expansion:
In a snake format, each franchise will select three goaltenders, then eight defensemen, then thirteen forwards. They can then make two additional picks of any position.

Each existing franchise can have a maximum of two of its unprotected players drafted. Only one goalie or one defenseman can be selected from each existing franchise.
Without further adieu, let's get started. By coin flip, Seattle was rewarded with the first pick in this simulation. Full rosters can be found at the bottom of the page.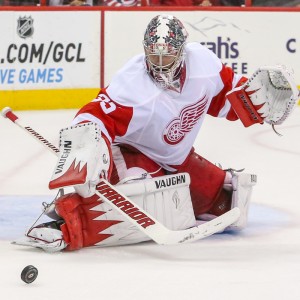 Goaltenders
1. Seattle: Jimmy Howard
2. Las Vegas: Craig Anderson
3. Las Vegas: Calvin Pickard
4. Seattle: Michal Neuvirth
5. Seattle: Jake Allen
6. Las Vegas: Ben Scrivens
Analysis: Each franchise gets a solid NHL starter for right now (Howard/Anderson), a capable backup (Neuvirth/Scrivens), and a possible goalie of the future (Allen/Pickard). As a result of the great depth of the goaltending position, both teams are in a good position in net.
Notable Undrafted: Cam Ward, Kari Lehtonen, Ondrej Pavelec
Defensemen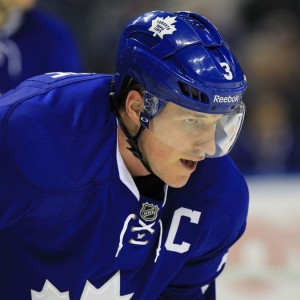 7. Las Vegas: Dion Phaneuf
8. Seattle: Alexei Emelin
9. Seattle: Dan Boyle
10. Las Vegas: Dalton Prout
11. Las Vegas: Matt Carle
12. Seattle: John Moore
13. Seattle: Ben Chiarot
14. Las Vegas: John-Michael Liles
15. Las Vegas: Ladislav Smid
16. Seattle: Nate Schmidt
17. Seattle: Jamie McBain
18. Las Vegas: Matt Irwin
19. Las Vegas: Mike Weber
20. Seattle: Jyrki Jokipakka
21. Seattle: David Rundblad
22. Las Vegas: Matt Bartkowski
Analysis: Woof. That was a lot harder than the goalies. Defensemen are truly at a premium in the NHL, and looking at this group of defensemen, you can see why. The defense will likely be the biggest weak link of either expansion franchise.
Forwards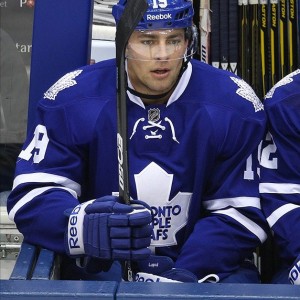 23. Las Vegas: Joffrey Lupul
24. Seattle: Dustin Brown
25. Seattle: Teddy Purcell
26. Las Vegas: Michael Grabner
27. Las Vegas: Brad Richards
28. Seattle: Mason Raymond
29. Seattle: Vinny Lecavalier
30. Las Vegas: Alexander Khokhlachev
31. Las Vegas: Linden Vey
32. Seattle: Erik Haula
33. Seattle: Pascal Dupuis
34. Las Vegas: Erik Condra
35. Las Vegas: Ben Smith
36. Seattle: Shawn Horcoff
37. Seattle: Cody McLeod
38. Las Vegas: Chris Terry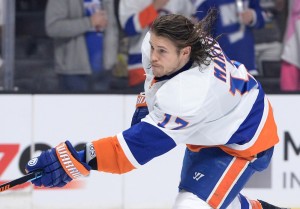 39. Las Vegas: David Legwand
40. Seattle: Dominic Moore
41. Seattle: Kyle Chipchura
42. Las Vegas: Matt Martin
43. Las Vegas: Jeremy Morin
44. Seattle: Brooks Laich
45. Seattle: Eric Nystrom
46. Las Vegas: Nate Thompson
47. Las Vegas: Patrick Eaves
48. Seattle: Dave Bolland
Analysis: See the complete rosters below for analysis.
Extra Picks
49. Seattle: Alex Stalock
50. Las Vegas: Nicklas Grossmann
51. Las Vegas: Torrey Mitchell
52. Seattle: Rene Bourque
The Las Vegas Aces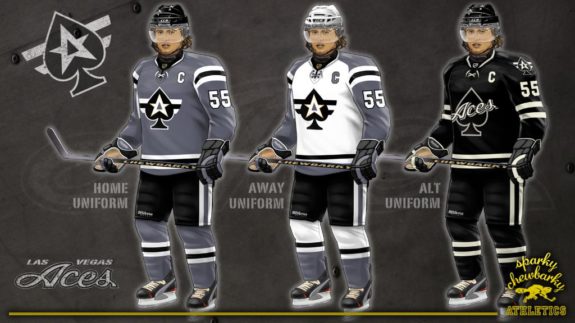 Joffrey Lupul – Brad Richards – Linden Vey
Michael Grabner – David Legwand – Ben Smith
Jeremy Morin – Alexander Khokhlachev – Erik Condra
Matt Martin – Nate Thompson – Patrick Eaves
Dion Phaneuf – Dalton Prout
Matt Carle – Mike Weber
John-Michael Liles – Ladislav Smid
Craig Anderson
Ben Scrivens
Scratches: Torrey Mitchell, Chris Terry, Matt Irwin, Matt Bartkowski, Nicklas Grossmann, Calvin Pickard
Seattle Kraken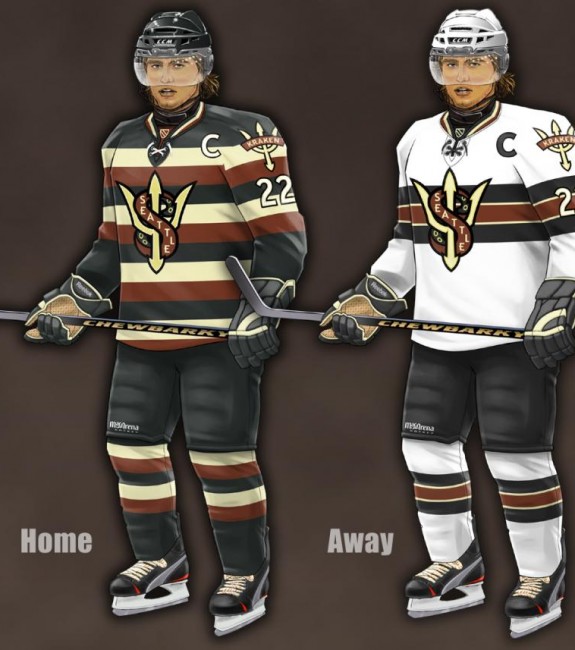 Pascal Dupuis – Vinny Lecavalier – Dustin Brown
Brooks Laich – Shawn Horcoff – Teddy Purcell
Mason Raymond – Dominic Moore – Kyle Chipchura
Cody McLeod – Dave Bolland – Eric Nystrom
Alexei Emelin – Dan Boyle
John Moore – Ben Chiarot
Nate Schmidt – Jamie McBain
Jimmy Howard
Michal Neuvirth
Scratches: Erik Haula, Rene Bourque, David Rundblad, Jyrki Jokipakka, Jake Allen, Alex Stalock
Which roster do you think would have the better record in the inaugural season?