The Ottawa Senators are in a bit of a trap.
Do you play to win and be competitive? Or do you play to develop your stockpile of young prospects?
Right now, they seem to be playing to accomplish none of the above.
In the offseason, it looked like the team was doing everything they needed to do to turn the up the heat on their rebuild. They drafted Tim Stuetzle and Jake Sanderson. They had some blue chip prospects who looked very good with their AHL affiliate in Belleville last year. They added some marquee pieces like goalie Matt Murray and Evgenii Dadonov. They brought in some short-term veterans heavy on experience and character in Derek Stepan and hometown hero Erik Gudbranson. They brought in toughness in defenceman Josh Brown and forward Austin Watson.
Coach D.J. Smith wanted to build a team that was tough to play against. If you had the puck, you were going to get hit. Time and space for opposition forwards would be hard to come by. The team has been physical, but they have not taken away time and space.
There have been some bright spots so far this season. Josh Norris has five points through eight games and is tied for the lead in team scoring with his "Chuck Norris Line" linemate Brady Tkachuk. Both have two goals and three assists. Both of his goals and one of his assists have come on the Senators' power play.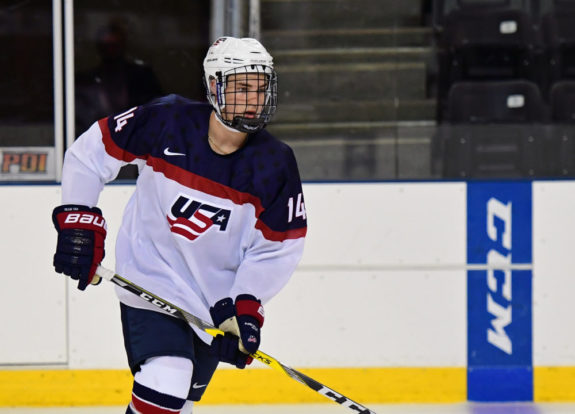 Drake Batherson has four assists in eight games and is second on the team in shots on goal behind Tkachuk. Three of his four assists have come on the power play.
Sens Struggle Early
Beyond those two players, however, the Sens of the future have struggled out of the gate. Thomas Chabot is playing 24 minutes per game, but he has looked uncharacteristically out of place at times and was even benched during one of the games on the road trip. Colin White has only appeared in four of their first eight games and has contributed only an assist. Defenceman Christian Wolanin has also only played in four games, and he has struggled.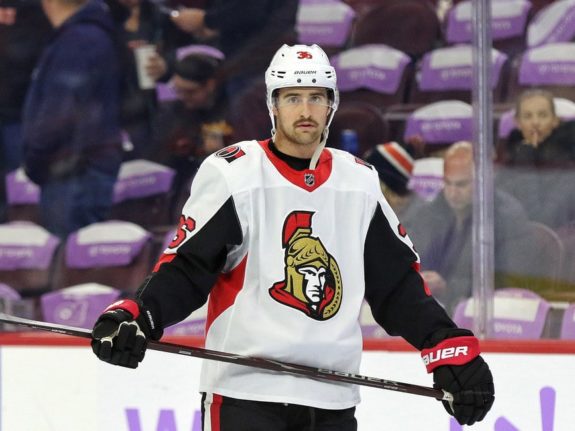 Meanwhile, Filip Chlapik has only played in one game, while Artem Zub is yet to dress for a game.
The Senators' struggles on the road are nothing new. After their 4-1 loss to the Vancouver Canucks on Thursday, they now have only 12 wins in their last 59 games. They were outscored 23-6 in the first four games of the road trip.
However, what has been frustrating for Senators fans on this trip is that there have been stretches in which the team has played well. In the first period of their Wednesday, Jan. 27 game in Vancouver, they had 23 shots on goal in the first period alone. But despite coming one shot away from the franchise record for most shots on goal in a period, they went into intermission tied 1-1 and lost 5-1.
What is irking fans is that while the team is on what has been one of the worst road trips in team history, the young players are nowhere to be seen. White and Wolanin are on short leashes and are dressing for only half of the games. Wolanin has been placed on the Injured Reserve list. Meanwhile, Artem Anisimov and Alex Galchenyuk each have just one point. Stepan and Dadonov have two.
High Turnover Hurting Senators
Unfortunately, the problems are deeper than whether or not the young guys or newly acquired veterans are in the lineup.
D.J. Smith has nine players on his roster that were not in Ottawa last season. That means almost half of his lineup is still learning his system — it shows. Compounding this problem is that the Senators did not get the chance to play any preseason games, and their practice time is extremely limited. These factors are affecting every team, but because of the Senators' turnover of players and where they are in their rebuild, it has crushed the first part of their season.
In their own end, the team is having a difficult time defending, and they are having a difficult time on breakouts. The goaltending has been mediocre at best. Matt Murray is a two-time Stanley Cup winner who was brought in to be a cornerstone piece in the rebuild. So far, he has a 1-4-1 record with a save percentage of .859 and a goals against average of 4.39.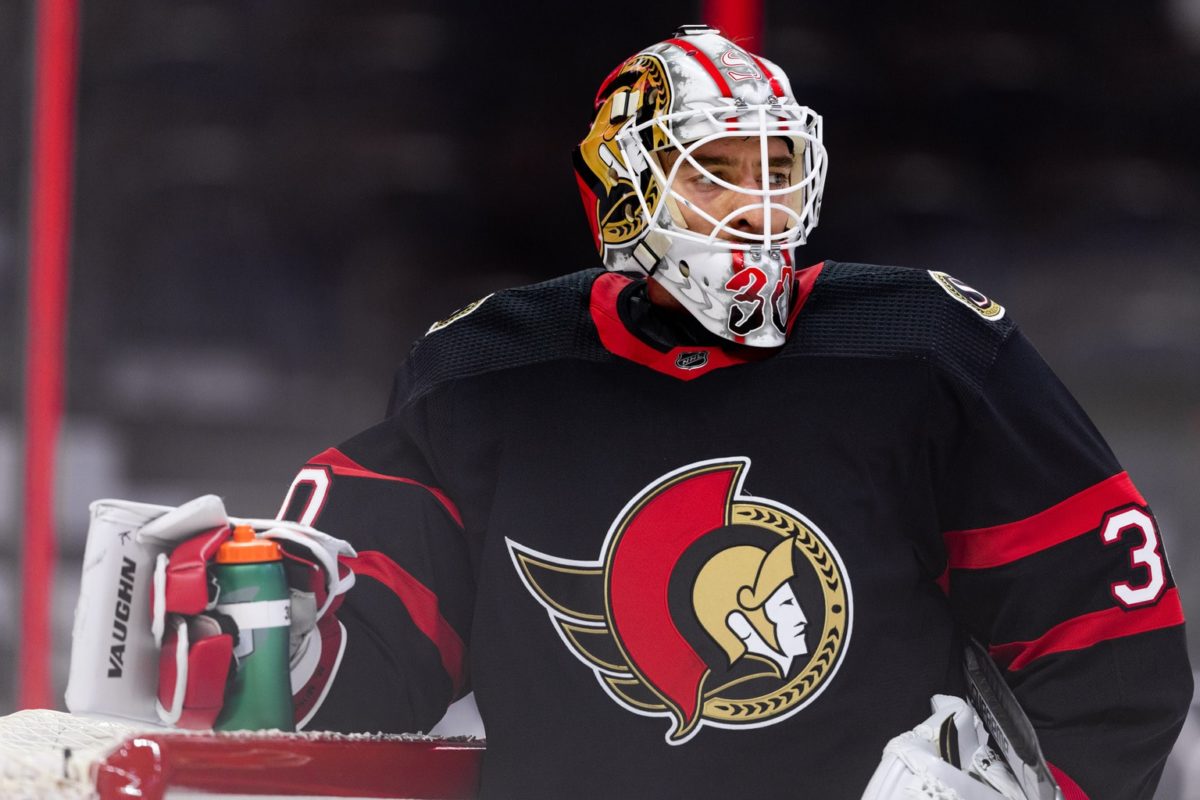 Ottawa's play in the offensive zone has also been inconsistent. They have scored only one goal in four of their eight games. If you take away the first game of the season, a 5-3 win over Toronto, the Senators have scored only 12 times in seven games. Their power play has been plagued by lost faceoffs and difficulties getting in the other team's zone and setting up.
Regardless of what is happening with their defence and goaltending, they aren't going to win any games if they don't start scoring.
The start to the Senators' season has been one of the worst in team history, but it is not time to panic yet. There were no expectations going into this season, and progress is being measured in areas beyond wins and losses.
And we are assured that progress is being made. Maybe we just need to see some more in goal and on the stats sheets.
---
---