Much like the Ottawa Senators, the Belleville Senators of the American Hockey League (AHL) have had a frustrating season. At the mid-point of the year, the team sits in fourth place in the North Division with 15 wins in 36 games, which qualifies them for the 2023 Calder Cup Playoffs, but they're dangerously close to falling out of contention after losing seven of their last 10 games.
The one bright spot has been Egor Sokolov, which was confirmed on Jan. 11 when the AHL announced its 2023 All-Star rosters. Not only is it a great achievement for the young player – he'll be among some of the best prospects in the world, like David Jiricek, Jesper Wallstedt, and Yaroslav Askarov – but it speaks highly of his future. According to the league, more than 94 percent of players who play in the All-Star Game go on to play in the NHL.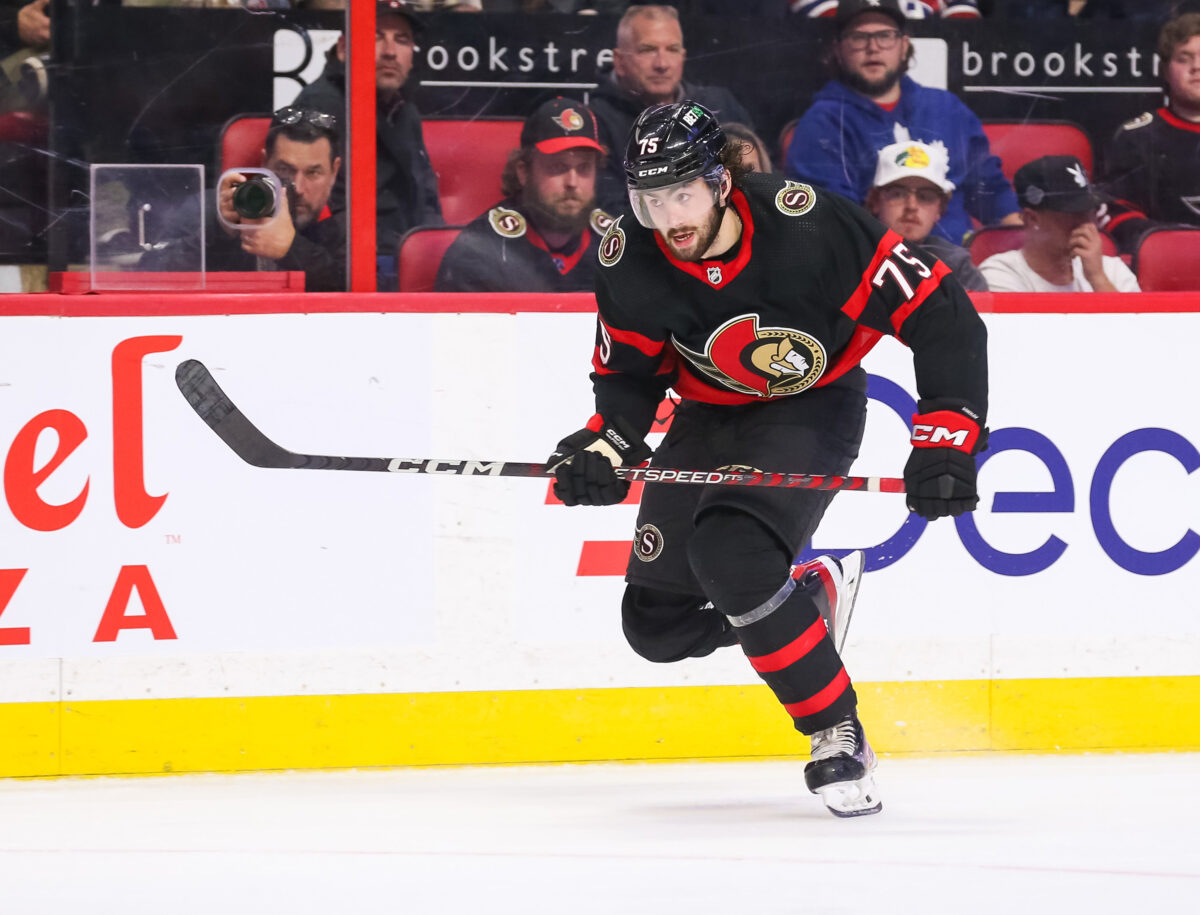 With Ottawa once again struggling to put the puck in the net, especially from the bottom six, Sokolov deserves a second look in the big leagues. He's certainly proven that he's capable of leading a team on the stat sheet, and while he may not be quite ready to take on a full-time role yet, he's more than deserving of another shot in the NHL.
Ottawa Has a Scoring Problem
Everyone knows that the Senators have a problem with their defence. The team has repeatedly appeared in rumours around names like Matt Dumba and Jakob Chychrun and could make a splash at the deadline if their blue line remains their top priority. But another problem has recently popped up – scoring. In their past four games, the Senators have scored just seven goals and have been shut out twice, including an embarrassing 7-0 loss to the Colorado Avalanche.
---
Latest News & Highlights
---
The imminent return of Josh Norris, the team's goal leader in 2021-22, will certainly help matters, but that doesn't change the fact that the Senators have some major depth issues. At the mid-point of the season, the bottom two lines have combined for 13 goals, a mere 10 percent of the team's goals scored, leaving much of the work to the top lines. While the trio of Brady Tkachuk, Tim Stutzle, and Drake Batherson have done very well, they can't do it all; the most successful teams in the NHL score by committee, and that's not happening in Ottawa.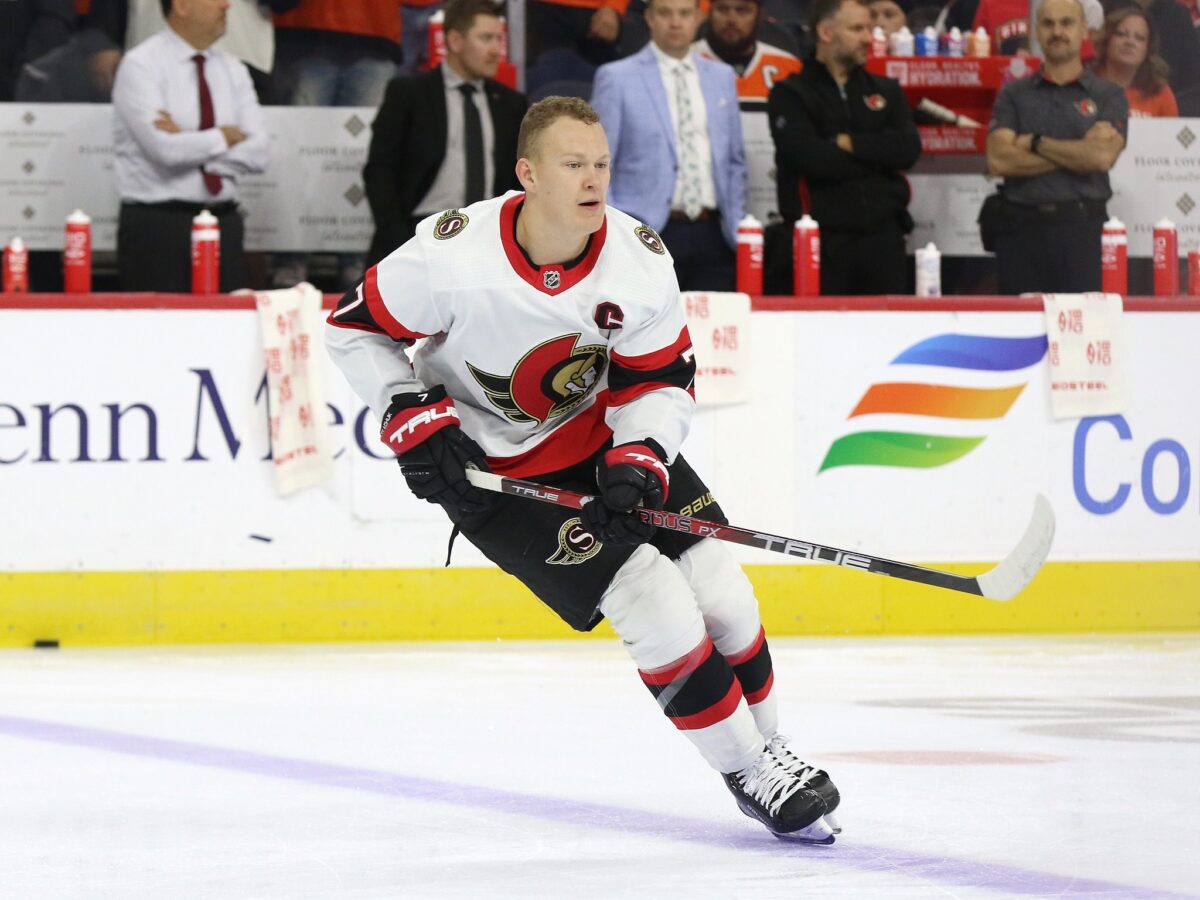 Let's compare that to the Boston Bruins, who are currently second in the NHL in goals scored. Their third line consists of two double-digit scorers in Taylor Hall and Charlie Coyle, while Trent Frederic has nine goals on the season. The Bruins' fourth line has 13 goals alone, the exact total as the Senators' bottom six. It's no wonder they sit first in the NHL.
Diving into the advanced stats, the Senators' bottom six is generating very few chances. No player currently on the third or fourth line has more than 100 shots on net – Mark Kastelic tops the group at 78 – and only Jake Lucchini has a positive possession score in both Corsi and Fenwick at even strength. The Bruins, however, have two players with 100-plus shots and positive possession metrics and four players with an on-ice shooting percentage over 10 percent; to compare, the Senators have just one player over five percent. To put it simply, Ottawa needs to get more from their bottom six if they want to start winning games in 2023.
Sokolov is Easily Belleville's Best Player
Sokolov has been a picture of consistency in 2022-23. After 34 games this season, the big winger sits first on Belleville with 36 points, making him the only point-per-game player on the team and the only Senators' prospect within the AHL's top-15 scorers sitting 14th. He's also just one of two players to rank within the AHL's top 100 scorers, with the other being Ridly Greig, who has 23 points in 25 games. Additionally, his 81 shots sit third on the team and his 13.6 percent shooting percentage sits seventh among players who have appeared in at least 15 games this season.
Related: 3 Takeaways From the Senators' First Half of 2022-23
But maybe the best thing about Sokolov this season is he hasn't gone more than a game without scoring since October when he had a two-game pointless streak. He is always where he needs to be, generating chances for his team and doing everything he can to help the Senators win every night, and he's done so with a wide variety of linemates; a month into the season, the B-Sens had eight players on injured reserve and later lost significant chunks from Greig, Roby Jarventie, and Lassi Thomson. He's been the main reason why Belleville, despite their lack of offence, ranks 11th in goals scored in the AHL, and he's been rewarded for it with an All-Star nod.
Last season was very similar for Sokolov. He finished second in scoring with 50 points in 64 games and first in plus/minus among forwards with a plus-10. The Senators rewarded him with a four-game call-up in November and another four games at the end of January. However, the result was less than ideal; the rookie finished his stint without a single point and with a plus/minus of minus-6. He did well in the defensive end, throwing hits and blocking shots, but it wasn't what the Senators had hoped to see from one of their top prospects.
Thankfully, that seems to be behind him, especially when comparing him to Lucchini, who was called up this season for the first time. Last year's scoring leader in Belleville, he's been one of the few glimmers of hope on the bottom six, leading the group in possession metrics and expected plus/minus. With Sokolov outplaying him in the AHL, it's likely the big Russian can come in and have a similar impact.
No Better Time Than Now
To be blunt, the Senators are not making the playoffs this season. While they don't need to be sellers at the deadline, they do need to accept that, no matter how well things go in 2023, it's highly unlikely they secure a wildcard spot ahead of the Washington Capitals, New York Islanders, Pittsburgh Penguins, or Buffalo Sabres.
But that doesn't mean that the 2022-23 season is a wash. There have been several positives, from Tkachuk's emergence as a dominant forward in the NHL and Stutzle's flirtation with superstardom to Jake Sanderson's incredible start to his professional career. This is the time to start seeing who can take over a full-time spot. Lucchini, a pending unrestricted free agent, has likely secured his next contract, and with Sokolov becoming waiver-eligible next season, now is the perfect time to give him a trial. Maybe this time, it'll be exactly what the team needs.
---
---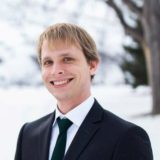 An elementary teacher by day and an avid hockey fan, Dayton joined The Hockey Writers in 2019 and currently covers the Ottawa Senators, World Juniors, and NHL Entry Draft.