The 2023 offseason could be an interesting one for teams seeking goalies. The market is expected to heat up, with many big names being tossed around in either trade rumors or as free agents.
The Winnipeg Jets have generated a lot of attention with rumors of their star goalie Connor Hellebuyck being a potential name on the trading block. The Ottawa Senators will likely take a look at him, alongside many other teams. But if that doesn't work out, could general manager Pierre Dorion look elsewhere to fill his need for a goaltender?
In Anaheim, John Gibson did his best on a struggling team this season. Yes, he may have only put up a .899 save percentage (SV%) and a 3.99 goals-against average (GAA) in the 53 games he suited up for. However, it's important to note that the Ducks finished last in the standings while giving up the most shots on average per game, with that total being just over 39. In other words, they weren't very good.
The 29-year-old is in the middle of his prime and deserves to be on a contender after years of the Ducks not being a playoff team. If Ottawa isn't on Gibson's 10-team no-trade list, a clause included in his current contract, could they take a look at acquiring him to make a playoff push next season?
Senators' Goaltending Needs
Before the start of the season, Dorion traded away young goalie Filip Gustavsson to the Minnesota Wild in return for veteran Cam Talbot, who had posted a solid .911 SV% the season prior. At the time, it seemed like an alright deal, with Gustavsson posting a .892 SV% in the 18 games he played for Ottawa.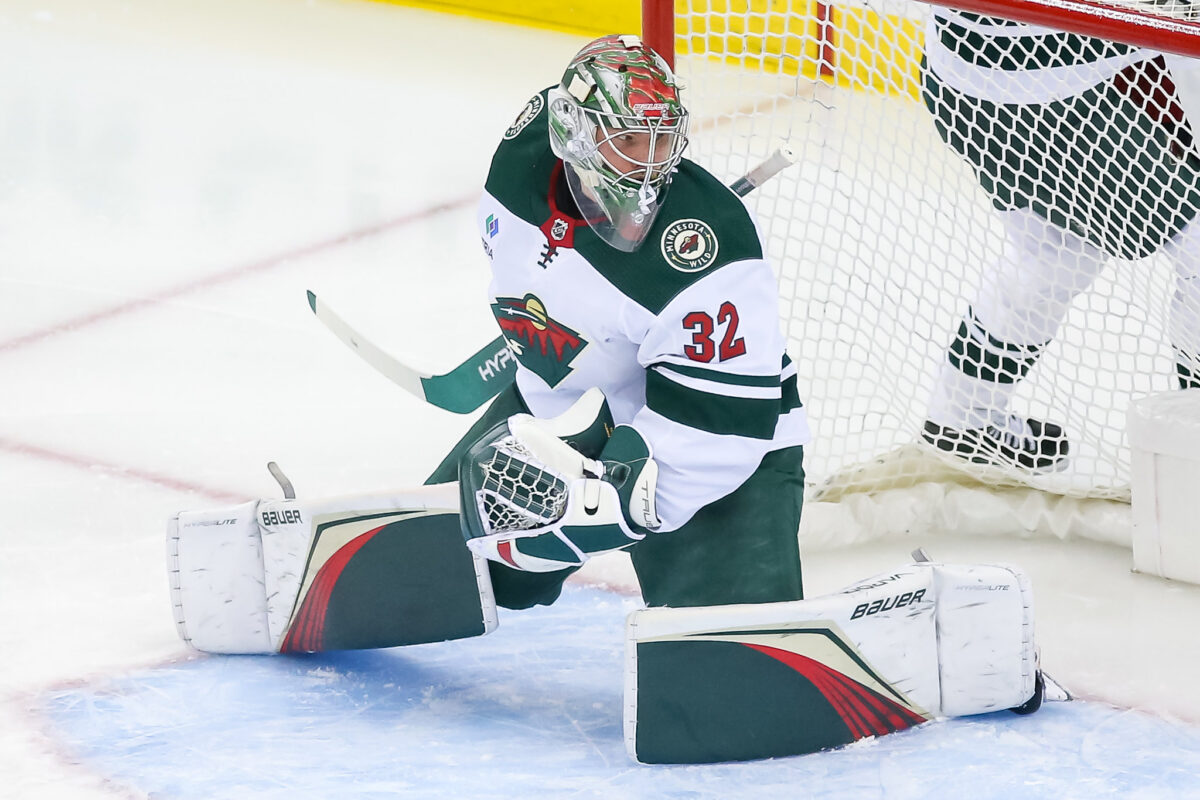 But looking back, this trade, which was supposed to solidify the Senators' goaltending needs, was one of the factors that ended up hurting them even more – alongside a long list of injuries.
Related: Revisiting the Senators' Trade for Cam Talbot
Talbot struggled this season, posting a .898 SV% and 2.93 GAA in 36 games. He was also one of the seven different goalies to play in at least one game this season alongside Magnus Hellberg, Dylan Ferguson, Anton Forsberg, Kevin Mandolese, Mads Sogaard and Leevi Merilainen.
In other words, the Senators lacked stability and consistency in net – something acquiring Gibson could address. For the past seven seasons, he has started the most games for the Ducks. In those seven seasons, he posted at least a .903 SV%. Even though he has had some injuries, it hasn't stopped him from being consistent and stepping up. If they really want to make the playoffs next season, having a quality goalie such as Gibson would make it easier.
The Roadblocks to Acquiring Gibson
While it's easy to dream about the Senators acquiring Gibson, this scenario comes with many obstacles, both in the present and down the line. But the biggest part of this potential trade – as it is for all trades – revolves around the contracts.
Gibson is set to be paid $6.4 million average annual value (AAV) until the end of the 2026-27 season. The Senators are taking steps to make the playoffs now and this isn't bad value for a starting goalie. But it's still important for Ottawa to think about the future. That being said, they could still make it work if they play their cards right.
---
Latest News & Highlights
---
The Senators have around $17 million in cap space next season, but they still need to deal with Alex DeBrincat and his $9 million qualifying offer, in addition to signing Shane Pinto to a new deal. Addressing their need for depth forwards could help the team as well, although they have a few prospects such as Ridley Greig coming up that could fill in those roles next season.
And even if Ottawa traded DeBrincat away and kept that cap space, they still have to give sizable contracts to key players in the future. This includes Jakob Chychrun, who is set to get a raise in 2025-26. The Sens also need to keep some money for Jake Sanderson, who impressed as a rookie.
In addition to contract talks, another roadblock is that Gibson was born in Pittsburgh. While normally this wouldn't change much, it does this year. After missing the playoffs for the first time in 17 seasons, the Penguins could seek a new starting goalie to remain competitive. Gibson could be that guy.
The last big factor that could prevent the Senators from acquiring Gibson would be that they could already have their goalie of the future in Sogaard.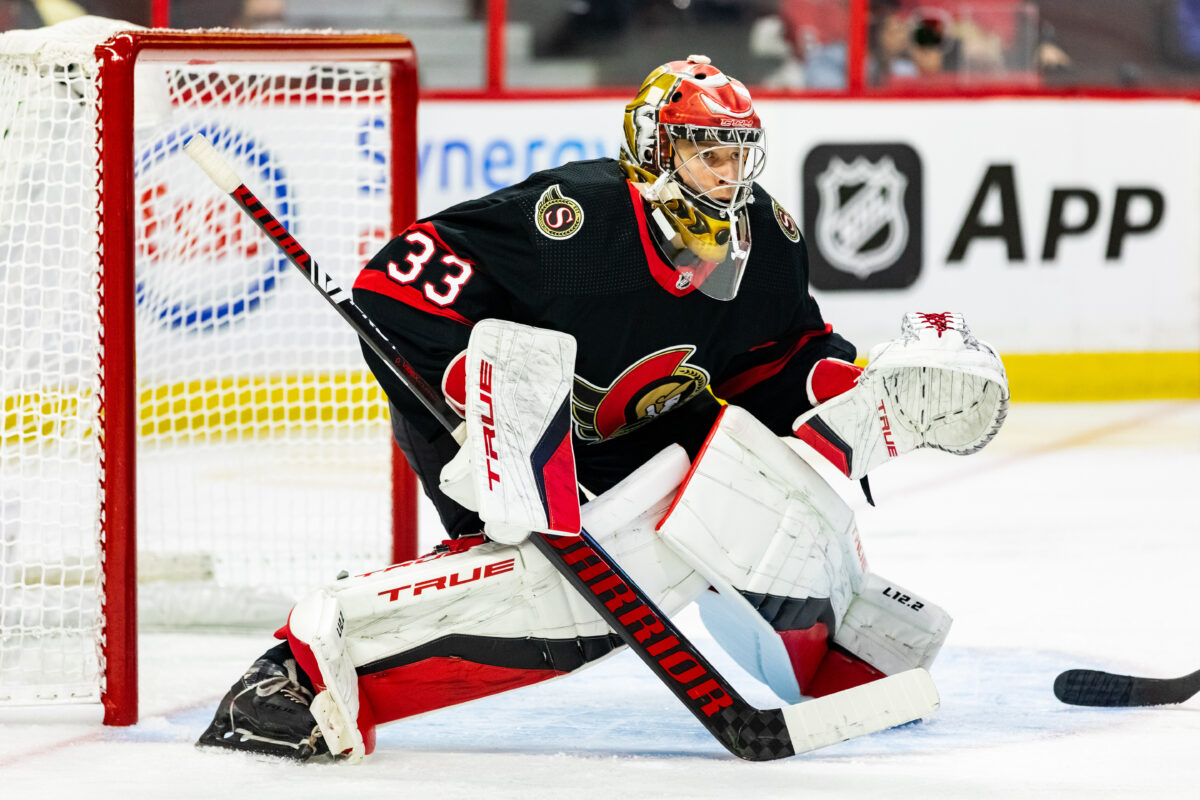 The Danish goalie is literally a big factor. At 6-foot-7, he draws comparisons to Ben Bishop, one of the many young Senators goalies in recent years that found success when dealt to new teams, with Gustavsson being the most recent example. 
If Senators' management truly learns from their mistakes, they will be more patient with their 2019 second-round pick. A counterargument could be that Gibson would be a good influence for the 22-year-old in his development.
Overall, these roadblocks make it extremely difficult for Dorion to trade for Gibson. The stars have to align, but he'd have to take many of these factors into consideration if he were to acquire almost any star goalie.
So… What Now?
In the past year, Dorion hasn't been afraid to make big moves, with the DeBrincat and Chychrun trades as recent examples. This may be seen as a positive for this scenario, but these trades also left him with fewer assets. The team does not have a single pick in the first three rounds of this draft, meaning they'd have to concoct a deal revolving around players or future picks.
Even though there are many roadblocks to the trade, Senators fans are growing desperate to see their team succeed. Desperation – alongside pressure – can push general managers to take more risks. Regardless if Gibson wears a Senators uniform next season, fans should be eager for an intriguing offseason.
---
---