One thing that Connor McDavid — and for that matter, Leon Draisaitl– made clear in their end-of-season media avail was that it's important they not only win the Stanley Cup in Edmonton but so with the core of the team that has worked so hard to make them a contender. They want to win as a group, having gone through the hard times and the pain of losing before finally, hopefully, winning it all. It's a touching sentiment that on one hand is good for the Oilers, but on another, poses complications.
While it's great to hear that McDavid doesn't want to leave and that he's not only trying to win for himself but for the teammates he's grown close to and gone to battle with, general manager Ken Holland has to be cautious about upsetting the apple cart when it comes to making changes. A GM needs to find the right balance of doing what is best for the team, but also keeping his top stars happy. One bad trade that sees one of McDavid's closest friends go out the door could be a determining factor in the captain's long-term decision-making.
---
Latest News & Highlights
---
With that in mind, who makes up this core that McDavid was talking about? Or, in other words, who might Holland want to walk on eggs shells with when it comes to trade talks?
Draisaitl, Nurse, and Nugent-Hopkins Have Been There From the Start
Ryan Nugent-Hopkins is the longest-serving Oiler, having been drafted in 2011 and still with the team in 2023. He's been through the most as an Oiler and he's the one link to the past that McDavid and company probably still look to when remembering how far this team has come. Some fans might suggest he's a trade target to make changes in other areas, — or to sell high after a 100-plus point season — but it won't be as simple as moving a center to get a defenseman if Nuge's name is involved.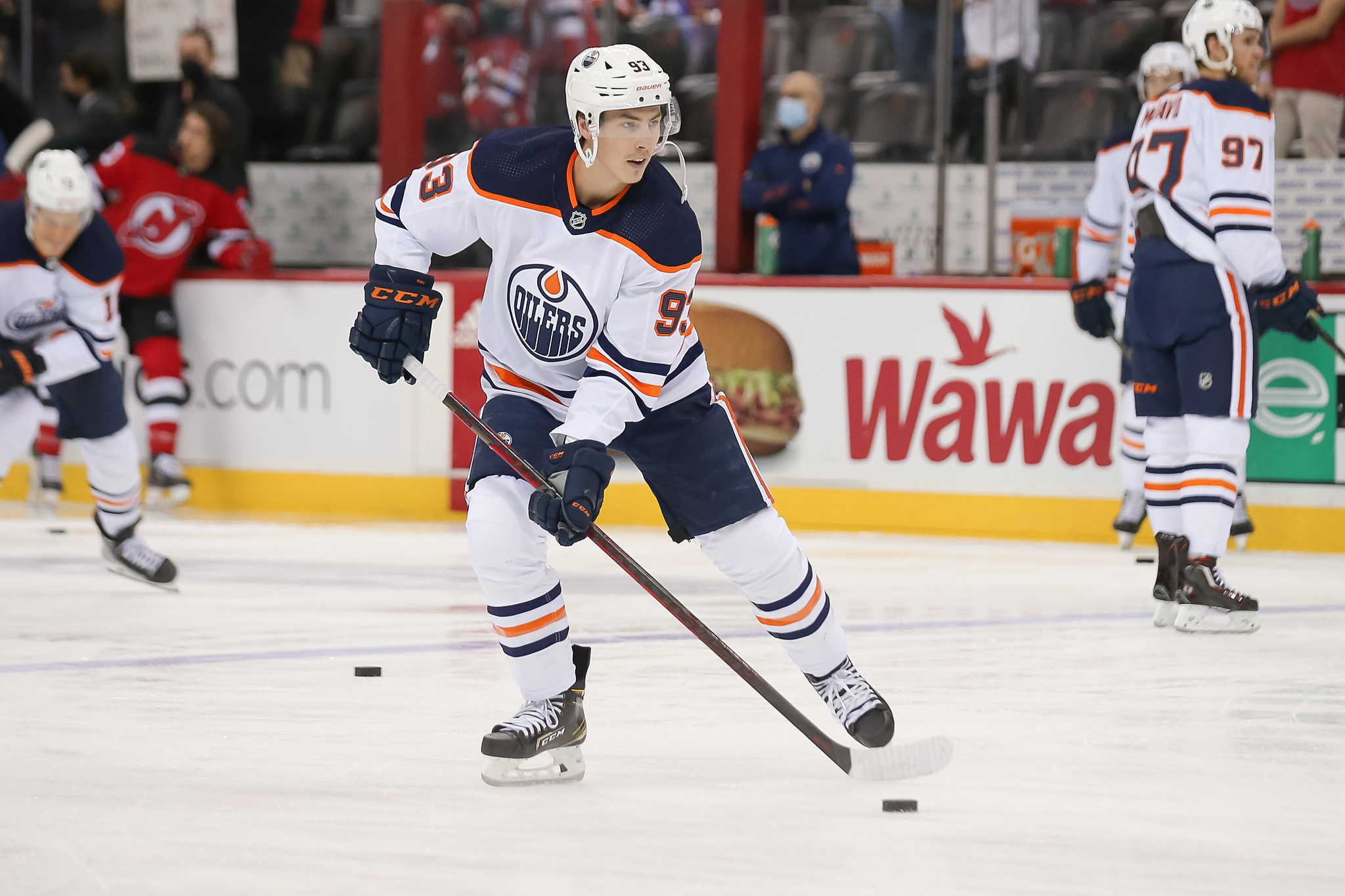 Darnell Nurse was drafted in 2013 and he quickly became McDavid's closest friend. The two were roommates and have been side by side through their development as NHL players. Some fans would love to trade Nurse because of his salary and inconsistencies as a top-pairing defenseman, but trading him would have serious consequences.
Related: Oilers' Goalie Skinner Has Bright Future Despite Playoff Struggles
Leon Draisaitl was drafted in 2014 and he was the last big name selected before McDavid was taken in 2015. Draisaitl and McDavid have been one and two in the NHL for the past few seasons now and one could imagine trading him would be like trading Jari Kurri if Wayne Gretzky was still on this team and the two were both in their prime. If you want a reason to see McDavid upset, moving Draisaitl out before these two win it all would do it.
Hyman and Kane Are Now Part of the Core
One could argue that Zach Hyman and Evander Kane are part of this core group now, despite the fact that neither has been with this team all that long. Because the Oilers made long-term commitments to both players and signed them with the expectation they would be key pieces to the team's playoff success and ability to win each and every year, they are assumed to be integral parts of the overall equation. You don't sign these players and then trade them, especially if you've given off the impression to your original core that these are the two guys that can put you over the top.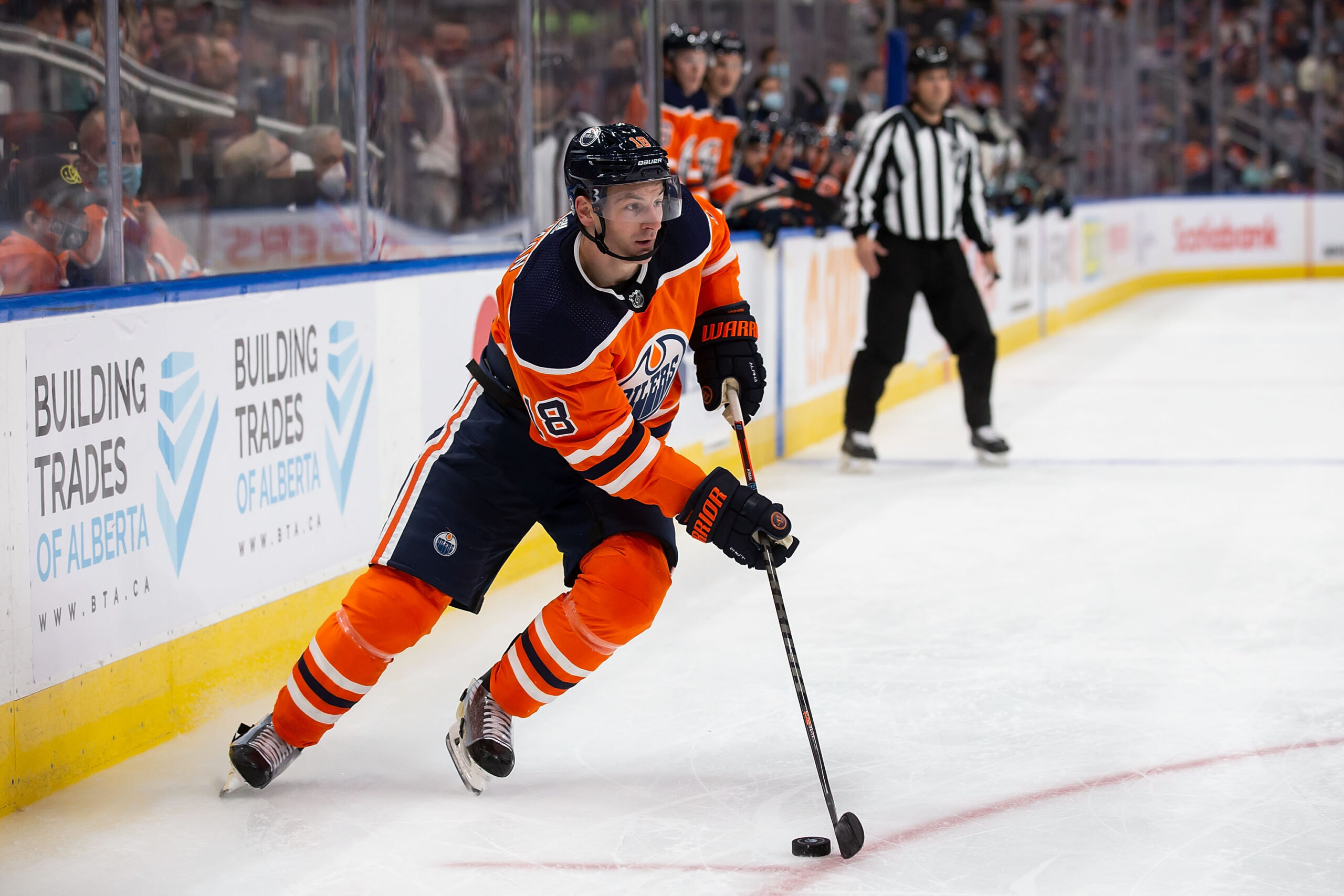 Hyman is the workhorse of the group; he's the new Ryan Smyth. He battles hard every game, takes punishment in front of the net, and is a great locker-room presence. Meanwhile, Kane is the sh–disturber of the bunch but he also packs a wallop in terms of on-ice skill. He'll stand up for the stars and pot 30 goals. He allows everyone to play a little bigger and you don't remove that from your roster.
For fans wondering why Jack Campbell's name isn't in here since he also signed a long-term deal, the answer is simple. He's yet to prove himself as worthwhile signing. His first year with the team wasn't wonderful. Until he has a great campaign, he'll be supported by the team, but never part of the core.
Are Evan Bouchard and Stuart Skinner Now Part of The Core?
The second Evan Bouchard signs his new deal (likely a bridge contract), it's safe to assume he's part of the group. He quarterbacks the power play and he represents the new, young breed of Oiler that has been drafted and developed after McDavid. The team moved Tyson Barrie with the confidence that Bouchard was the guy and it's likely the rest of the core now views him that way. All it will take is an official extension to cement things. The one exception here would be if the Oilers were to move Bouchard for a proven ace from the back end. For example, had Edmonton traded for Erik Karlsson at the deadline and moved Bouchard to do it, McDavid and company probably would have understood.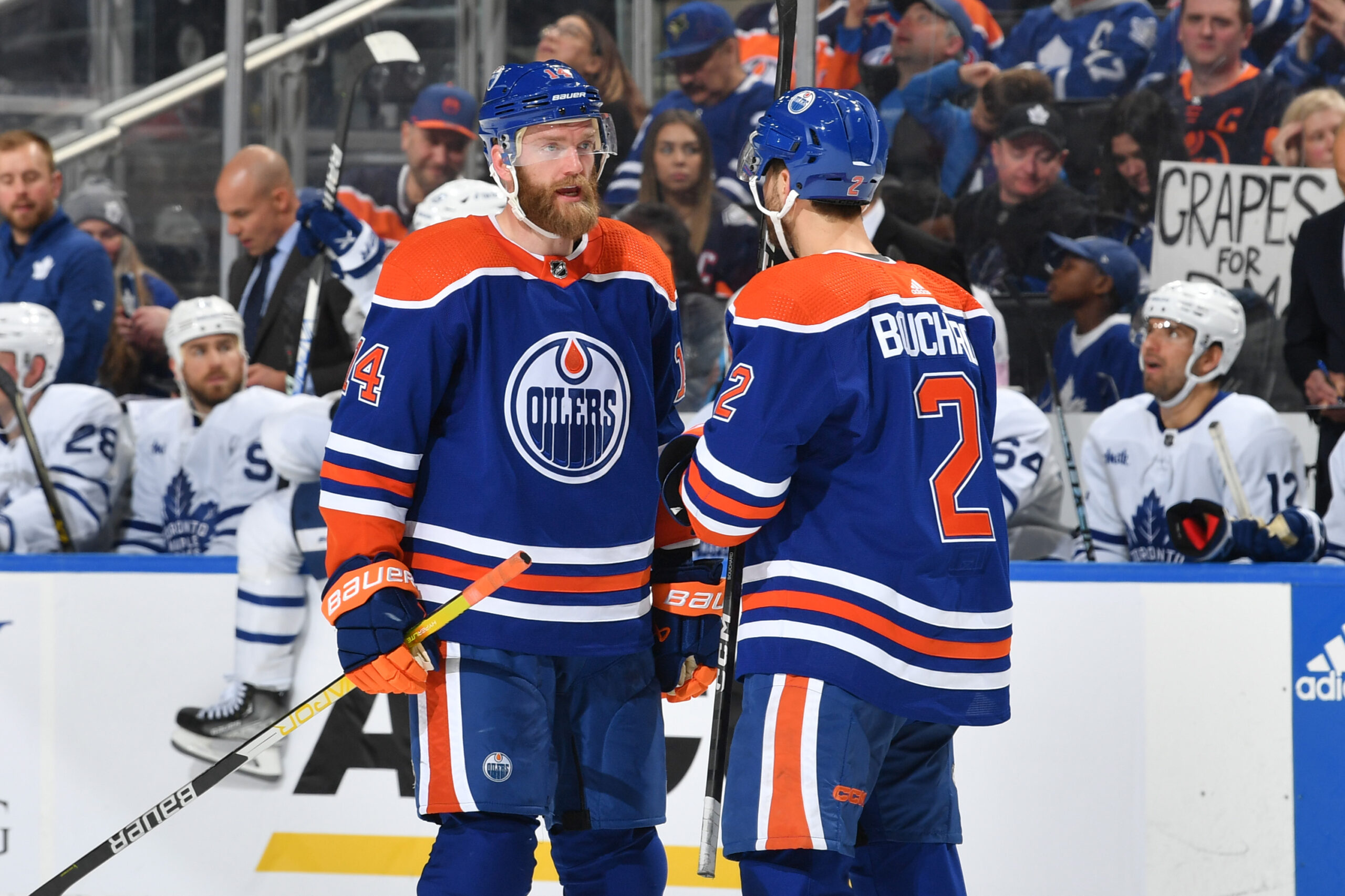 Much of what applies to Bouchard likely applies to Stuart Skinner. He's the Oilers goalie of the future and this team will either sink or swim with him in net as the team's starter. There is always a chance Campbell plays a bigger factor next season, but Skinner proved he's the guy the Oilers will be grooming to lead this team forward.
What About Mattias Ekholm?
You don't have to be around for a long time to be part of the core. With that in mind, it's safe to say Mattias Ekholm should be added to this conversation. Yes, he's been with the team only a few short months, but the Oilers traded for him knowing he'd be with this group for the next three seasons and he's the experienced mentor of the bunch. He's going to play a ton, bring sound advice to a team that will need to play strong defense to win, and he's still young enough to have a lot in common with this group.
Ekholm wants to be in Edmonton and that matters too. It was easy to see how seamlessly and quickly meshed with this core that he was an important part of the group. He's like the core's older brother.
What's Left for the Oilers To Work With?
If we assume that all of the above-mentioned names aren't going anywhere, that leaves a handful of players for Ken Holland to dangle or work with as potential trade bait. The biggest names with the highest salaries that could affect change in this group are Cody Ceci, Kailer Yamamoto, Warren Foegele, and Brett Kulak. Can the Oilers do enough by moving these players to improve their team? Time will tell.
It might not be easy to trade these non-core members of the team, but these are names Holland can move out without disrupting the core. These are names he can move and McDavid will understand.