After sitting out roughly two weeks for "trade-related reasons", it seems as though a two-day stretch enticed the Ottawa Senators to finally finalize a trade for Jakob Chychrun. Back-to-back important, convincing wins against the Detroit Red Wings showed that this core has the potential to make a playoff run, and general manager Pierre Dorion has since improved those odds with this move.
The full trade sees Chychrun going to Ottawa for a 2023 first-round pick (top-five protected), a 2024 second-round pick, and a 2026 second-round pick going back to the Arizona Coyotes. With teams like the Edmonton Oilers and Los Angeles Kings going elsewhere with their trades in recent days, the door was open for the Senators to swoop in and acquire the highly coveted 24-year-old.
Jakob Chychrun is Officially an Ottawa Senator
Chychrun has 28 points in 36 games this season and had a plus/minus of plus-8 on a bad Coyotes team. He is 12th in defenceman scoring when looking at points per game (P/G), as his 0.778 P/G places him one spot behind Shea Theodore of the Vegas Golden Knights.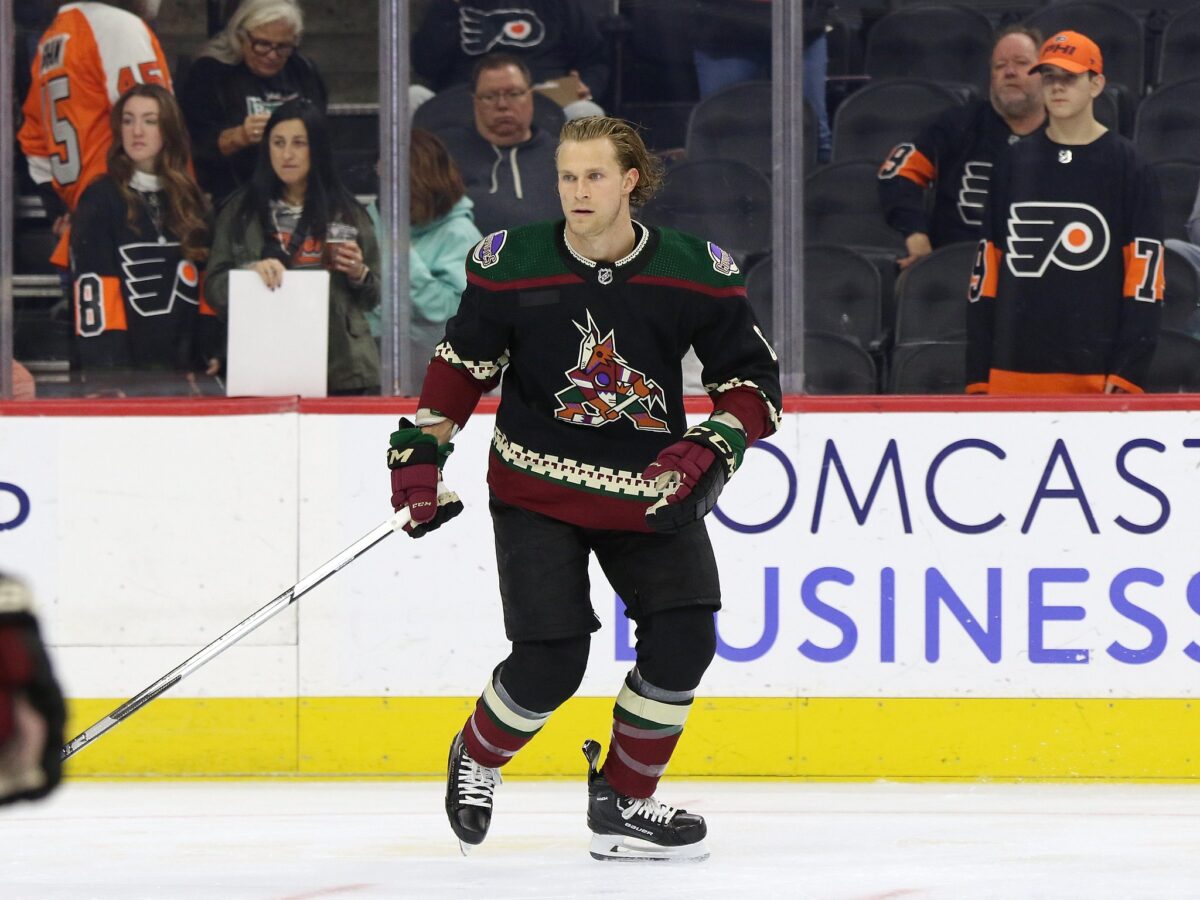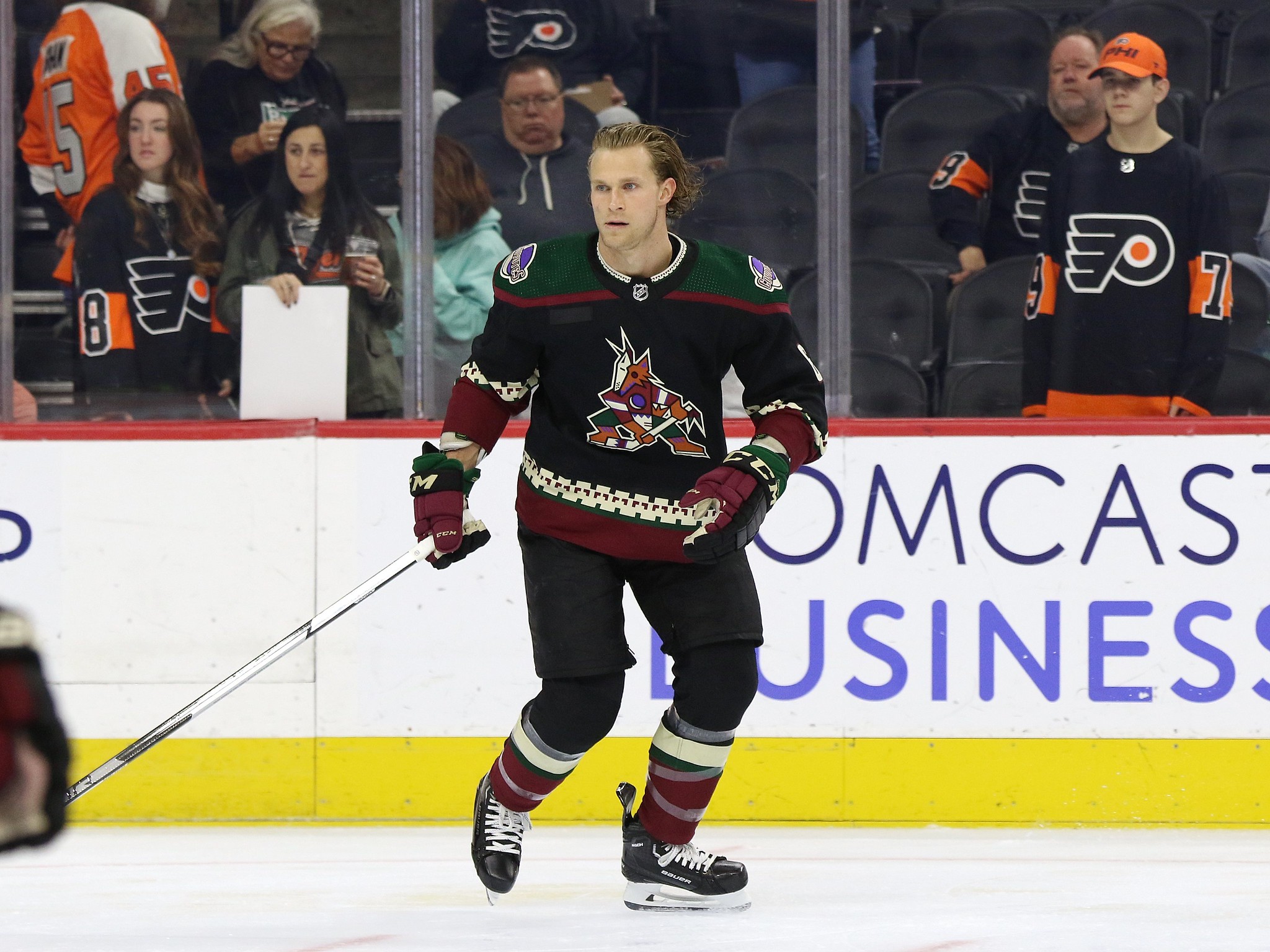 Arguably the biggest win in this deal was the fact that the Senators were able to retain all of their top prospects. Former first-round picks Ridly Greig, Tyler Boucher, and the NHL's rookie of the month, Mads Soogard, all remain within the Senators system as they try and build a playoff calibre roster.
Related: Grading the Senators' Blockbuster Trade for Chychrun
The biggest piece going back to the Coyotes was the 2023 first-rounder, and with the Senators currently sitting outside of a playoff spot, that could become a very good asset if they begin to slide over the next month or two. Conversely, if they can qualify for the playoffs, that pick may find itself in the late teens, in which the Senators would be comfortable giving up. If a catastrophic losing streak happens, the top-five protection will come in handy, and the draft pick will then become a 2024 first-rounder.
Chychrun is a True Number One Defenceman
Chychrun is a true all-around, number-one defenceman with three years remaining on an outstanding contract. His deal is valued at $4.6 million for the next two seasons after this one, and The Athletic's player card shows that he provides roughly $10.4 million in market value, which is a surplus amount of $5.8 million. The Senators have been identifying their need for a top-four defenceman for months now, and there was no better option on the trade market than Chychrun.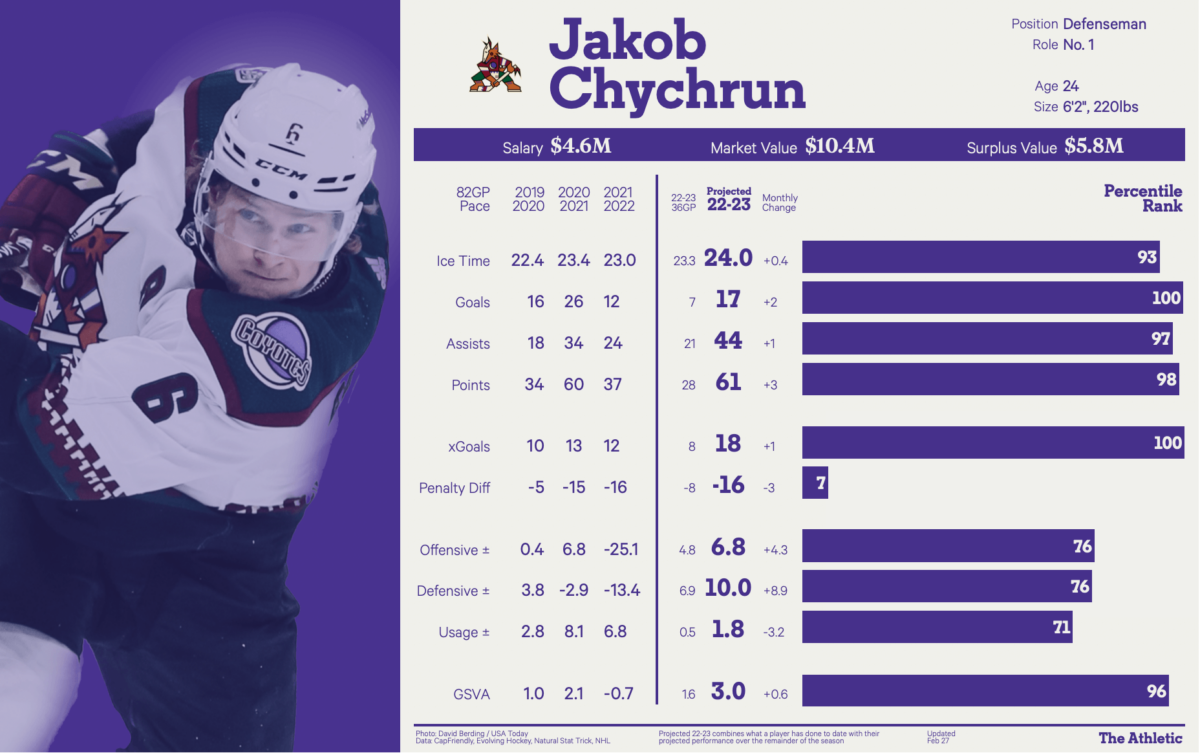 A league-wide misconception is that Chychrun struggles in the defensive zone. He uses his 6-foot-2 frame, along with a long reach, to defend plays off the rush well and is incredible at making efficient passes to exit the zone. In a better system, his defensive abilities will be able to shine through and he may begin to get the recognition he deserves for that aspect of his game.
Dorion and the Senators organization have proven that they are not afraid to part ways with their first-round pick, as they did so at the 2022 NHL Draft to acquire Alex DeBrincat. Trading for young players under team control is an outstanding philosophy from a team-building perspective, and the Senators are taking every opportunity to add to the current core.
Playoff Push Just Became Plenty More Interesting
After the Senators beat the Red Wings in consecutive games, their playoff chances have become much more legitimate. After going 6-3-1 in their last 10 games, they still sit five points out of the second wildcard spot and will have to leapfrog the Florida Panthers, Buffalo Sabres, and one of the New York Islanders and Pittsburgh Penguins. Now that they have acquired one of the top defenders on the market, they will presumably be right in the mix down the stretch.
Another thing to watch for will be how head coach D.J. Smith deploys Chychrun. He can play both left and right defence, despite being a left-handed shot. Will he load up the top pairing with Thomas Chabot? Or will he ease him into the lineup in a second-pairing role alongside one of Artem Zub or Jake Sanderson? Whether or not he plays on March 2 against the New York Rangers is to be seen, but it is expected he will make his debut in one of the next two games. With the next two weeks being crucial for the franchise's playoff hopes, Chychrun will play a huge role.