On November 10th, 2017, Sidney Crosby played in his 800th career game for the Pittsburgh Penguins. This milestone comes twelve years after Pittsburgh drafted him first overall in 2005. Since then, Crosby has lived up to the promise. He's made a difference, be it on or off the ice. With three Stanley Cup rings, over 1,000 points and two Conn Smythe trophies, the kid from Nova Scotia made it.
The Next One
Sid the Kid, as he came to be known, had a lot to live up to. The 2005 NHL Entry Draft was dubbed the "Sidney Crosby sweepstakes" as it was about more than just getting a quality player at first overall. It was about getting a player that would change your team's fate. Crosby was not unlike Mario Lemieux or Wayne Gretzky before him. He was a sign of change for the future.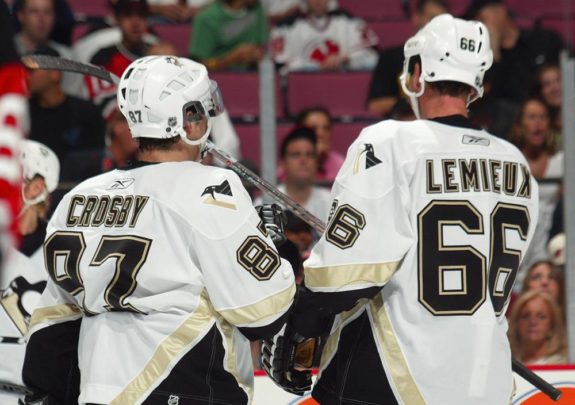 There was a lot expected of Crosby. You don't get dubbed "The Next One", a riff on Gretzky's moniker of "The Great One", for nothing. In his first season in Pittsburgh, he occasionally spent time on a line with Lemieux, as the Magnificent One played in his final 26 games. Despite that Crosby put up 102 points in his rookie year, the lack of depth on the roster meant that the Penguins remained basement dwellers. They finished 29th in the NHL with a record of 22-46-14.
It would take the addition of Jordan Staal and Evgeni Malkin to give Crosby the scoring help he needed. Two seasons later, in the 2008-2009 campaign, Crosby led the Penguins to their third Stanley Cup in franchise history. However, it didn't take long for the train to derail, as Crosby would deal with major concussion issues starting in early 2011 after a nasty hit to the head by Dave Steckel. He missed the rest of the season and did not return until Nov. 11, 2011.
A Penguins Dynasty
What many assumed would be a Penguins dynasty was halted by unfortunate injuries and early playoff exits. A dark period persisted from 2010 to 2015, where it seemed like everything was working against Crosby and his team. In spite of that, Crosby was never deterred. He remained a valuable player on and off the ice, giving back to his community in both Pittsburgh and his native Nova Scotia.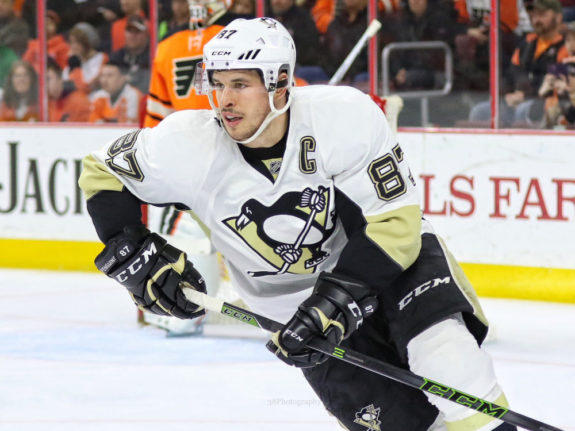 From donating hockey equipment to young hockey players and helping renovate children's hospitals, Crosby did his best to show that there is life outside of hockey and that he is more than just a good hockey player; he is an even better human being. But, time is the enemy of every hockey player. There are only so many shifts in a career and Crosby was going to make the most of the shifts he had left.
It took Sidney Crosby seven years to get back to the Stanley Cup Final. It was a long wait, for Crosby and the Penguins fan base. The expectations to become a dynasty were through the roof. It did eventually arrive in the form of two Stanley Cup victories in 2016 and 2017. Crosby's time at the top came after injuries, concussions and personal career setbacks. The night is always darkest before the dawn.
Crosby Looking to Three-Peat
As the final whistle signaled the end of Game 6 in the 2017 Stanley Cup Finals, it seemed like a ten-ton weight had been lifted. The desire for championship glory had been satiated and the promise was kept. The Penguins were the first team to win back-to-back Stanley Cups since the 1997-98 Detroit Red Wings. It was a feat that, especially in the salary cap era, many deemed impossible. If a fully-loaded Chicago Blackhawks team couldn't do it, then no one could. Crosby, as usual, defied the odds.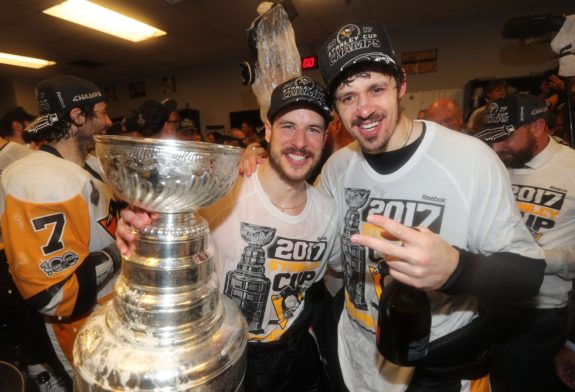 After defeating the Nashville Predators in six games, Crosby won his third Stanley Cup and cemented his legacy as one of the best to ever play the game. It didn't take long for the obvious question to start popping up: if you can win two in a row, surely you can win three? A three-peat would make Crosby's long, arduous journey to the top worth every bit of bad luck along the way. It's been a journey filled with highs and lows, championships and early playoff exits.
And after 800 games, Sid the Kid is no longer a kid. At 30 years of age, Crosby has reached a mystifying point in his career. Will he fall off a cliff in his early-mid 30s? Or will he surge once more and find a place in a young man's game, akin to Henrik Zetterberg and Joe Thornton? It's a lock that he'll finish his career as a Penguin, but what will his team look like at that point? It's hard to say, but Pittsburgh will never forget what a kid from Nova Scotia named Sidney did for them.