John Lennon said it best: Nobody told me there'd be days like these. When was the last time the top two pending unrestricted free agent defensemen saw their negotiating rights traded, then signed with that team instead of testing the free agent waters on July 1? Has it ever happened? Certainly not in recent memory. These are strange days, indeed.
On June 16, the Dallas Stars traded soon-to-be UFA Alex Goligoski to the Arizona Coyotes for a fifth-round pick in the 2016 NHL Draft. The Coyotes flew the defenseman to Phoenix to make their pitch. Five days after the trade, Goligoski signed a five-year deal with an AAV of $5.475 million, a raise of $875,000 over his salary in Dallas.
Four days after the Stars-Coyotes trade, the Florida Panthers sent their 2016 sixth-round pick to the New York Rangers in exchange for pending UFA Keith Yandle. If the Panthers were successful in signing the puck-moving defenseman, the Blueshirts would also receive Florida's fourth-round pick in 2017. Just over 48 hours after the trade, that pick moved to Manhattan.
Keith Yandle has agreed to terms with the Florida Panthers: seven years and $6.35 million average per season

— Pierre LeBrun (@Real_ESPNLeBrun) June 23, 2016
Yandle's deal represents a raise of $1.1 million over his previous contract. That's quite reasonable, especially considering the fact that Goligoski's signing made Yandle the top UFA defenseman by a mile. With both off the market, the top UFA blueliners remaining are 37-year-old Brian Campbell, 33-year-old Dan Hamhuis and Jason Demers. Why didn't Goligoski and Yandle test the market? Their decisions were likely influenced by two main factors.
The Salary Cap
The decline of the Canadian dollar had a significant impact on the salary cap for the 2016-17 season. Even with the NHLPA voting in favor of the 5 percent escalator, the cap only rose $1.6M over last season.
Cap is indeed $73M. Floor is $54M

— Elliotte Friedman (@FriedgeHNIC) June 22, 2016
The less-than-hoped-for increase in the cap has impacted many teams, with the reigning Stanley Cup champion Pittsburgh Penguins hardest hit. Simply put, fewer clubs have the cap space to take on big contracts this summer.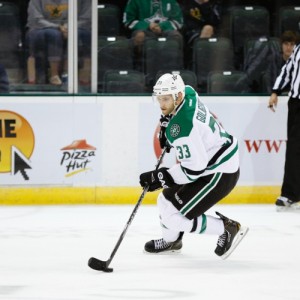 Also, general managers are finally adjusting to the realities of life in a salary cap world by engaging more and more in long-term cap and asset management. The question, "Will signing this guy give us a better shot at the Cup next season?" is now followed by, "Will his contract force us to trade away valuable assets down the road?"
Though it's hard to argue with three Cup wins in seven years, the Chicago Blackhawks are now paying a stiff price for that success. Chicago has rewarded key players handsomely and now has $53,338,462 (73.1% of next season's cap) committed to just eight players. As a result, the Blackhawks are shedding valuable assets at an alarming rate and quickly becoming a salary cap management cautionary tale.
The one-two punch of a small cap increase and more teams hesitating to ink players to long-term, high-dollar contracts likely influenced Goligoski and Yandle to sign with the first team to make an acceptable offer, rather than testing the market on July 1. Those factors were peanuts, however, compared to the real elephant in the room.
The Expansion Draft
Wednesday, NHL commissioner Gary Bettman made it official: The league will expand to Las Vegas, with the new franchise beginning play in the 2017-18 season. At the same time, the rules for next June's NHL Expansion Draft were released. As is often the case, the devil is in the details.
The key detail in the rules for the draft is that, in addition to one goalie, teams may protect either seven forwards and three defensemen or eight skaters of any denomination. All other considerations aside, this means that, for a team to protect a fourth defenseman, three additional forwards must be exposed to the draft. Realistically speaking, one or two of those forwards would be top-six quality. Few, if any, teams are going to risk losing a second-line forward in order to protect a fourth blueliner.
What this means is that the summer of 2016 will be a rough one for UFA defensemen. Most teams already have three defenders they wish to protect. Those with more than three are, or will be, shopping the fourth to other clubs, hoping to get some return on a valuable asset rather than lose that player in the Expansion Draft next summer.
Musical Chairs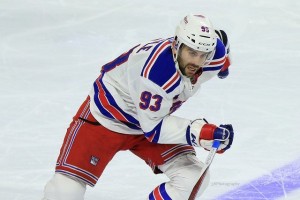 For defensemen in particular, the period from Wednesday's historic announcement to the Expansion Draft next June will be a league-wide game of musical chairs. Some blueliners already under contract and playing key roles on their current clubs will find themselves traded in the coming weeks and months. This summer's UFAs must either be an improvement over a team's top three or plan for a possible move to Las Vegas after one season with their new team. Such a prospect is daunting enough for a single player; for those with wives and/or children, it's downright discouraging.
Money and term aside, the Stars traded Goligoski because they already have three defensemen worthy of protection: John Klingberg, Stephen Johns and Esa Lindell. The Rangers dealt Yandle because they didn't have the cap space to re-sign him. Both signed with the teams that traded for their negotiating rights, with Yandle's deal getting done hours after the official expansion announcement. Both wanted, and were given, no-move clauses. The top two UFA defensemen found their chairs before the free-agency music begins on July 1. For the rest of the 2016 UFA class, the coming weeks and months will be strange days, indeed.