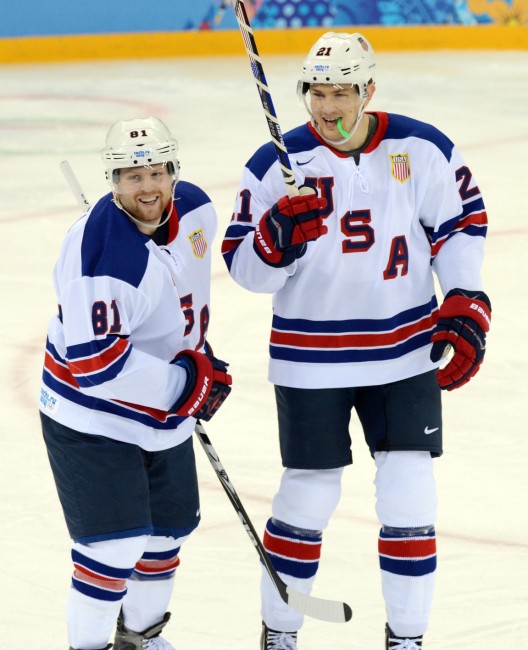 As Team USA leaves Sochi under a considerable cloud, one American will be boarding a plane with his head held a little higher.
He may have faded along with the rest of his team in the dire 5-0 loss to Finland, but Phil Kessel, ever the quiet star, was an electrifying presence in a tournament oddly short of individual brilliance.
Kessel finished with 5 goals and 3 assists in six games, with a hat trick against Slovenia. His regular employers will be hoping he continues the stellar work when the Maple Leafs' season resumes Thursday against the New York Islanders, suddenly robbed of John Tavares for the rest of the season.
He has, quite rightly, been named the best forward of the tournament, helped along by the excellent work of his regular linemate James van Riemsdyk and Sharks forward Joe Pavelski.
Kessel deserves some serious credit for being able to adapt his superb form for the Leafs to the international stage, a skill that eluded his fellow countryman Patrick Kane.
Kane, incidentally, also deserves credit for taking his share of the blame for Team USA's failure.
Kessel was at his blazing, mesmerising best during the tournament – the familiar combination of blinding acceleration and a release so fast you can barely see it working to devastating effect.
Undoubtedly aided by the familiarity that Van Riemsdyk provided, the clinical scoring touch that has him on pace for a 40-goal season for the Leafs was there for all to witness.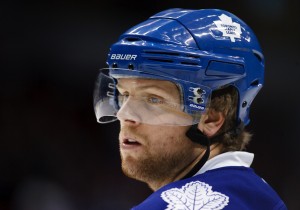 Kessel has always had his critics and often doesn't appear, at least, to be much of a physical specimen, but this superb piece in the Globe and Mail highlighted how Kessel's paunchy appearance hides the fact that he's one of the most physically talented players in the league.
After what seemed like an endless hoo-ha over the trade that brought him to the Leafs, the blue and white faithful will be licking their lips in anticipation of what Kessel can bring to the second half of their season.
His BFF Tyler Bozak will be happy to see him back, perhaps even privately irritated over his own omission from the Team USA lineup. What the Olympics did for Phil Kessel, though, was prove to some of his ever-present doubters that he is not a streaky, moody scorer who relies completely on hardworking centres to provide him with scoring chances.
This season more than ever, Kessel has shown his willingness to work increasingly harder at his own end of the rink, and make unselfish plays to set up his teammates with accurate and timely passes.
What the Olympics demonstrated was that he does, at the moment at least, have it all – the passing, the workrate and an outstanding scoring touch.
Don't expect him to engage with the media anytime soon – his comedy cameo in an otherwise largely dull HBO 24/7 series was a rare glimpse into character he prefers to keep to himself.
But if he can carry on playing like he has all season, and how he did in Sochi, noone in Toronto will care one bit.