If you look at the Tampa Bay Lightning's roster, talent jumps off the page. From young forwards to veteran defensemen, the Lightning are one of the deepest teams in the NHL. At the forefront of their roster, of course, are Nikita Kucherov and Steven Stamkos, two all-world shooters who are among the best in the NHL at scoring goals.
At the start of the 2017-18 season, Kucherov and Stamkos shared the Lightning's top line with incredible success. They tore through opponents, scoring goals seemingly at will with their accurate passing and perfect shots that were borderline unstoppable for the opposition's goaltending. Their strong play led Kucherov to a career-high 100-point season, while Stamkos posted 86 points, his most since 2011-12.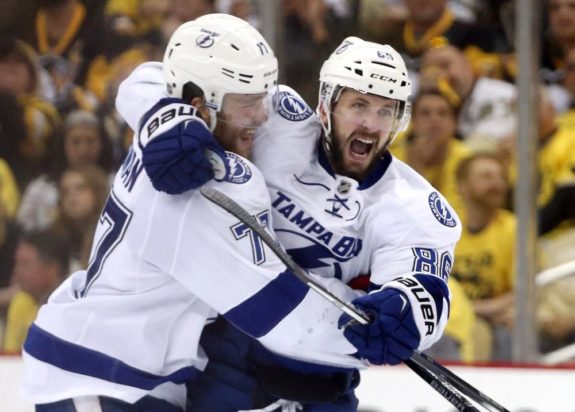 Like anything in life, though, you can have too much of a good thing. By the time the Lightning reached the end of their 2018 playoff run, both Kucherov and Stamkos hit the proverbial wall. While they still found ways to chip in offensively, the Washington Capitals were able to render them useless when it mattered most, with both players being held off the scoresheet in the final three games of the Eastern Conference Final.
Over-Passing Is Costing Kucherov & Stamkos
These postseason struggles carried their way into the start of the 2018-19 season, with both Kucherov and Stamkos having relatively underwhelming starts. As two of the Lightning's top scoring talents, there's an expectation that both players can contribute each and every night, and they haven't been able to keep up with those expectations so far.
Many factors have contributed to their slow starts but a persistent issue has reared its head again. Despite being two of the top shooters in the league when they are on the ice together, both Stamkos and Kucherov become more interested in setting up a perfect scoring chance than taking a clear shot on net.
As said by Kucherov in an interview with Joe Smith of the Tampa Bay Times:
Sometimes I feel definitely better when I pass the puck and someone else scores," Kucherov said. "You feel better than even scoring sometimes.
Of course, when their passing is working properly this isn't a bad thing. Perfect passing helps to open up the opponent's defense, giving them the opportunity to get a shot off in a high-chance scoring area. This is what we saw early last year when both Stamkos and Kucherov were making the right passes at the right time to set up those fantastic goals.
Kucherov & Stamkos Have Stagnated
Once the league figured out their system, they started getting into those passing lanes. Slowly, you saw those cross-ice feeds that led to beautiful goals getting knocked away and harmlessly cleared by a defender. Instead of adjusting to this change, both Kucherov and Stamkos have attempted to stick to what worked in the past. They keep looking to make one more pass instead of putting the puck on net, giving up open shots that could lead to a juicy rebound for their teammates.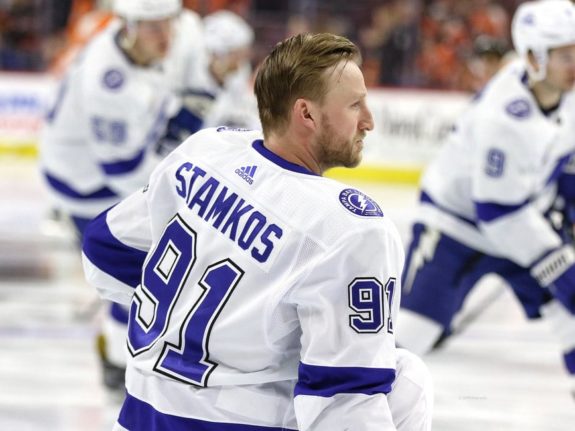 This has been a particular problem for Stamkos, who goes from being a shooter to a playmaker while next to Kucherov. While he can be a talented playmaker who is able to set up goals like the best in the league, that just isn't his natural forte. Stamkos is at his best when he is putting pucks on net, forcing opponents to know where he is on the ice at all times in fear of his game-breaking one-timer. When he is looking to pass instead of shoot, it negates his deadly presence and makes him less of a threat overall.
Splitting up Kucherov & Stamkos Makes the Lightning More Dangerous
It may sound counter-intuitive, but splitting up Kucherov and Stamkos may be the best thing for both players right now. By spreading their shooting potential between two lines, the Lightning can create a match-up nightmare for opposing defenses. Mix in complementary linemates like Brayden Point, Yanni Gourde and Tyler Johnson, and you can build a top-six that has the perfect balance of shooting, skating, and puck-handling that is more dangerous than a top-loaded first line.
Should the Lightning choose to keep their top-shooters together, it won't necessarily hurt the future of the team. In fact, if they can stop over-passing and get to a shoot-first mentality, they could go back to their dominant form from the start of the 2017-18 season. If they can't help themselves and make that adjustment, though, head coach Jon Cooper will have to seriously consider shaking up his top line in order to get the most out of both players.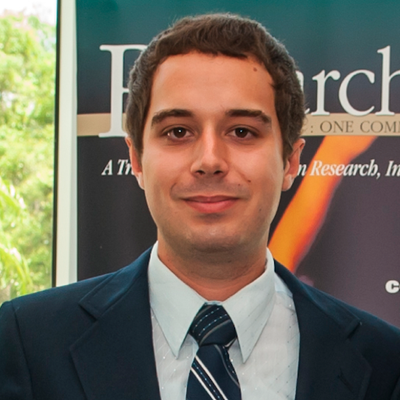 Eugene Helfrick is a Tampa Bay Lightning writer who is actually from Tampa Bay. He has written about the Lightning for six years, covering everything from their run to the 2015 Stanley Cup Final, to their crushing first-round exit in 2019, to their redemption in the bubble in 2020. While he is happy to talk about just about anything from cows to cars to video games, hockey will always remain one of his favorite pastimes.