With each new season comes new challenges for every team. There's always a player or two that fails to live up to expectations and becomes more of a liability than an asset. Good teams have enough depth to survive a drop in play by a player. For lesser teams, it can ruin a season.
Here are a few players on the Blues who may be due for a bad season.
Alexander Steen
Blues alternate captain Alexander Steen is 33-years-old and has been in the league since the 2005-06 season. He's locked up with the Blues until 2020-21, having signed an extension before last season started. He has been aging gracefully and scored 16 goals and 51 points in 76 games last season. Certainly, nothing to laugh at.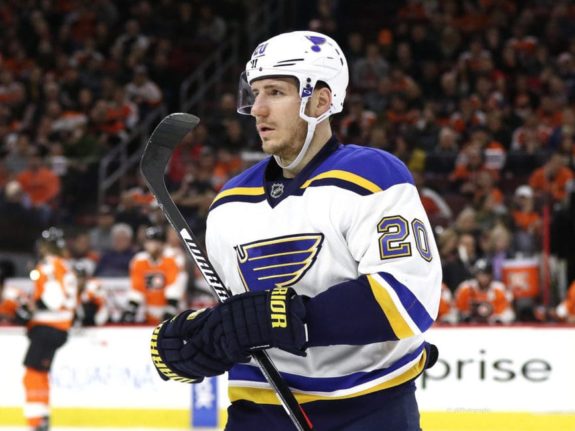 However, in the 2015-16 season, Steen scored 52 points in 62 games, that's one more point in nine fewer games. During the 2014-15 season, he had 64 points in 74 games. So, for the past two seasons Steen's offensive totals have gone down, and at his age, the trend is likely to continue.
I say 'likely' because there is some hope for Steen in the shape of Brayden Schenn, who could be his new linemate. If the two of them play together and click then Steen could see a resurgence in his stats. Those are 'ifs' though. As it stands, Steen is on the decline. A slow one yes, but a decline nonetheless.
Jay Bouwmeester
Veteran defensemen Jay Bouwmeester has been one of St. Louis' most consistent D-men since he was traded to the team in 2013, but age may be finally catching up to him. Bouwmeester will be 34-years-old by the time the regular season starts. He's still a good player but he's at the age where he is likely to lose a step or two in his skating ability.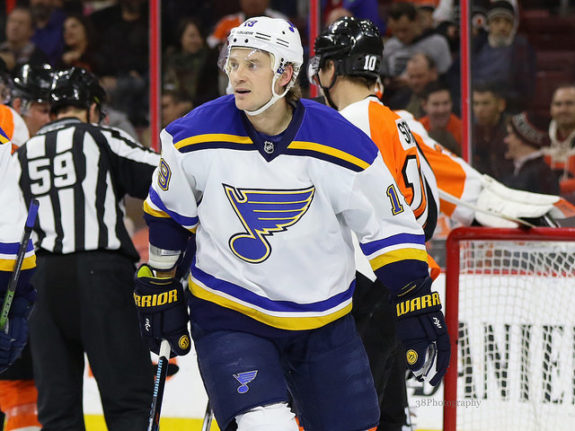 This was noticeable last season. In 2015-16, Bouwmeester had 19 points in 72 games. Last season he had 15 in 81 games and only one of those 15 points was a goal. He also failed to register a single point in any of last season's 11 playoff games, not a good sign when he's your top defenseman.
What makes it worse is that Bouwmeester may be expected to take on a larger role in the absence of Kevin Shattenkirk. Can his body handle it? Giving Bouwmeester more work than he's capable of will increase the risk of serious injury, and if that happens St. Louis will really be in trouble.
The best that the Blues can hope for here is that Bouwmeester has a productive bounce-back season. Time waits for no one though and it will eventually take its toll on the veteran D-man.
Jake Allen
You knew that he'd be on this list somewhere. Jake Allen couldn't have had a worse first season as the Blues' starting goalie. He was left at home for a few games last season because his quality of play was so bad. This upcoming season could be just as hard, if not harder, for him.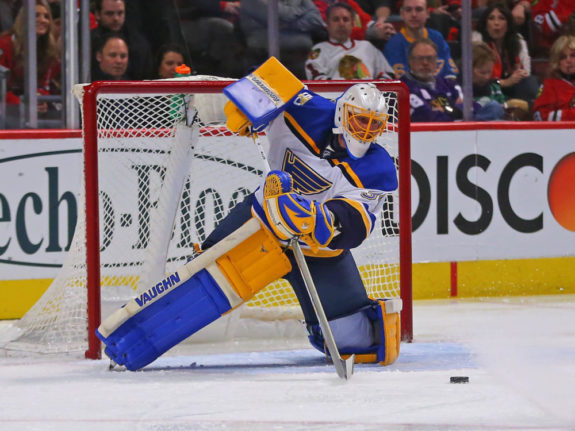 When the Blues traded Kevin Shattenkirk to the Washington Capitals last season their group of defensemen became weaker and St. Louis hasn't made any significant moves to address the loss and the player who will be most affected by this in the upcoming season is Allen.
Much has been made of Shattenkirk's shot on the power play, but he was an underrated defenseman. He could kill penalties and without him, Allen will be more exposed when the team is shorthanded. The Blues were able to cover for the loss at the end of the season and during their brief playoff run, but can the team do it for an entire season?
Allen's stats last season don't inspire much confidence going forward either. He was 16th in the league in goals-against average among goalies who played at least 30 games. He played extremely well in St. Louis' playoff run though, posting a 1.96 GAA.
If Allen can build on that and not let the loss of Shattenkirk affect him then things will go fine. The Blues have shown they aren't afraid to leave him at home if he doesn't get results otherwise.