For many teams in the NHL, it's far too soon to look ahead to the offseason. Unfortunately, the St. Louis Blues are not one of those teams. A paltry start to the season made them sellers at the deadline, leading them to trade longtime franchise centerpieces. Vladimir Tarasenko moved to the New York Rangers. The Blues shipped Ivan Barbashev to the Vegas Golden Knights. And for many fans, the biggest blow came when team captain Ryan O'Reilly moved on to the Toronto Maple Leafs.
With the teardown complete, the Blues have little to do but look forward to the Draft Lottery on May 8th and plan the ancillary moves they'll have to make in the offseason. While general manager Doug Armstrong has suggested the rebuild process will take some time, there is one move the Blues will clearly have to make in the summer: adding a middle-six center. And while there could be many options to fit that role, one makes almost too much sense: a reunion with their recently departed leader.
Blues Need Help Down the Middle
Armstrong insists he won't rush the rebuild, but he also has suggested that he expects the team to be "competitive" next season. While context dictates that he doesn't intend to build a Stanley Cup contender, it is clear that he wants to field a legitimate NHL roster and not go into a full scorched-earth rebuild like many teams. To do that, he has to add another weapon at center. By trading Barbashev and O'Reilly, he gutted his team's depth at the critical position. Now, the Blues have only Robert Thomas and Brayden Schenn, the latter of whom will be a better fit at the wing as he ages.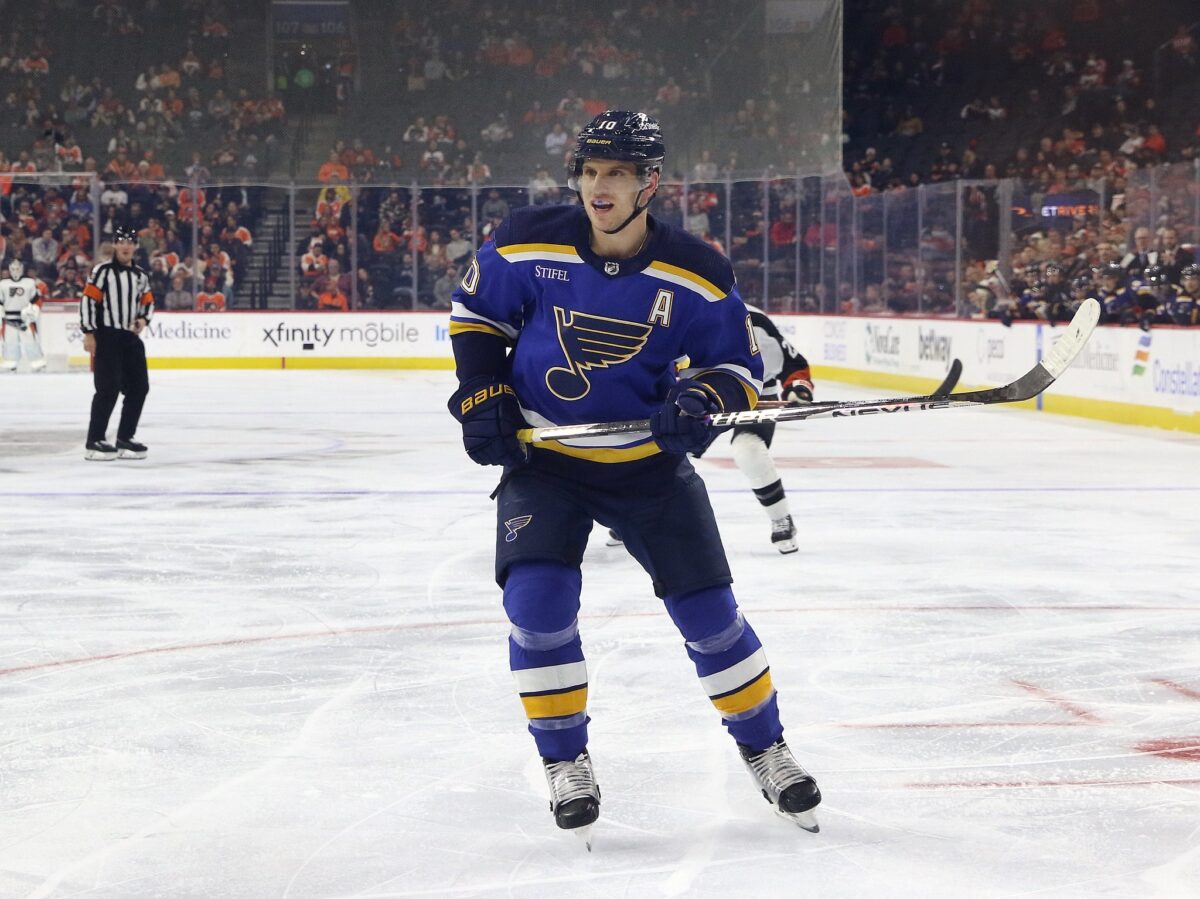 Therefore, the Blues clearly need another option at center, either a second-line option that can play ahead of Schenn or a cheaper alternative that can play behind him. In either case, Armstrong probably won't want to make a long-term commitment. Center is an integral position for a franchise, and he'll want to eventually find a younger, higher-skilled option to play behind Thomas — whether that is a young player elsewhere in the NHL, a prospect already in-house like Zachary Bolduc, or perhaps even the player they select with their first-round pick this season. And the Blues might be looking for a veteran presence to help train younger players as they join the NHL roster.
Related: 2023 NHL Entry Draft: Horn's Mock Draft 1.0
---
Latest News & Highlights
---
There simply aren't that many centers available as free agents that check those boxes (affordable, skilled enough to play in the middle six, a veteran, and willing to sign a short-term deal). Jonathan Toews would likely sign with 31 other NHL teams before he finished his career on the archrival Blues. Patrice Bergeron is likely to retire after the season. It's hard to imagine Jordan Staal leaving the Carolina Hurricanes. But on the list, one name does stand out above the others as a potential fit for the Blues.
O'Reilly Checks All the Boxes
While it's romantic to think about a captain reuniting with his former team after an unwanted but necessary trade, it is a rarity in any spot. But with O'Reilly and the Blues, the possibility of a reunion might be more than romance. It makes plenty of sense. O'Reilly has often said he wanted to stay with the Blues. Though he returned to his hometown and found early success with the Maple Leafs before an injury briefly sidelined him, there is no reason to think that the trade soured his opinion on St. Louis. Armstrong was straightforward with his captain and traded him to an idyllic destination. There is no reason to think a reunion would be unlikely and that both parties don't remain interested.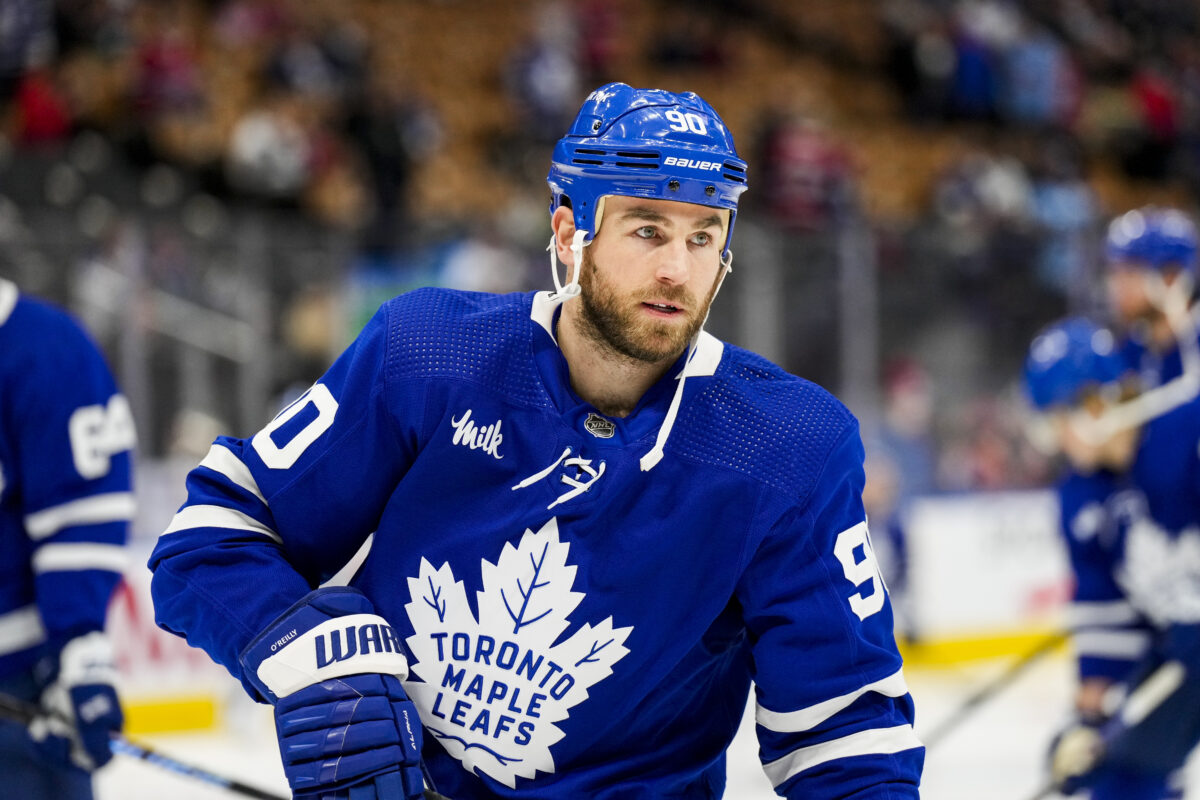 As for the boxes we discussed earlier, O'Reilly checks them all. He's clearly still talented enough to play in the middle six, especially for a rebuilding team. He provides the two-way presence the Blues lack and desperately need. And he's a veteran presence as well, more than capable of helping young players learn the "right way" to play the game. He will turn 33 next season and likely can't ask for a lengthy contract. And if he truly wants to return to St. Louis, he might be willing to do it at a discount.
Armstrong Will Have to Pay Up
Of course, that doesn't mean O'Reilly will come to the Blues for free. As an accomplished center and a former Conn Smythe and Selke Trophy winner, he will be highly sought after in the offseason. But a contract in the three-year, $15 million range seems like it might be enough to bring him home. And it would perfectly complement the Blues' rebuilding timeline. Thomas and Jordan Kyrou begin eight-year contracts next season. They are the new core of the team. The Blues need pieces that fit alongside them. And until players like Bolduc, Jimmy Snuggerud, and the yet-undetermined first-round pick arrive, they have roster space for key veterans. Three years of O'Reilly would be the perfect balance of staying relevant in the short term but also flexible in the long term. It's a marriage that makes too much sense not to seriously consider it this summer.