The St. Louis Blues showed their inconsistencies again last week. They had three home games following their long road trip and didn't capitalize on them. The 2022-23 Blues still haven't found any consistency and it's going to lead them down a destructive path as a franchise. They need to pick a direction, but the inconsistent play is making it difficult.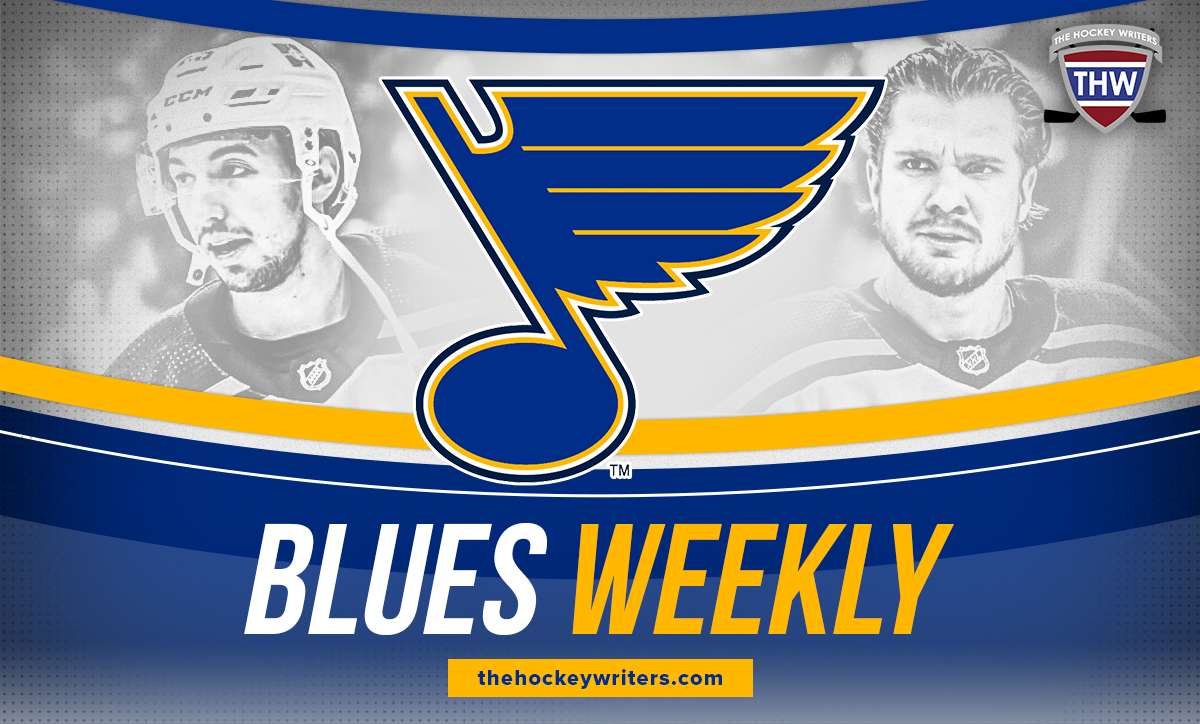 The Blues' depth is being tested this season with a number of injuries up and down the lineup. Although I didn't cover it in last week's edition, Blues defenseman Torey Krug is out for at least six weeks with a lower-body injury. He was placed on long-term injured reserve (LTIR) after the loss to the Vegas Golden Knights. The Blues are already without Scott Perunovich, who plays a similar offensive role to Krug, and their power play is struggling mightily without them.
Blues Go 1-1-1 in Three-Game Homestand
The Blues ended the calendar year of 2022 with three home games. In their first game of the week, they fought hard but lost in overtime to the Toronto Maple Leafs. The Blues went down 3-1 in the second period before goals from Ryan O'Reilly and Justin Faulk. However, the Maple Leafs carried a 4-3 lead into the third period. Jordan Kyrou stayed hot with a game-tying goal to send it to overtime, but a poor turnover by Vladimir Tarasenko sent William Nylander on a breakaway to win the game for the Maple Leafs.
The Blues followed up their overtime loss with a victory over the Chicago Blackhawks. The special teams continued to struggle in this game without Krug. They went 0-for-3 on the power play and allowed a power play goal to the Blackhawks. But the Blues got the job done with a 3-1 win while outshooting the Blackhawks 29-22. The Blues are now 2-0-0 against their rivals this season as Chicago continues to slide to the bottom of the NHL standings.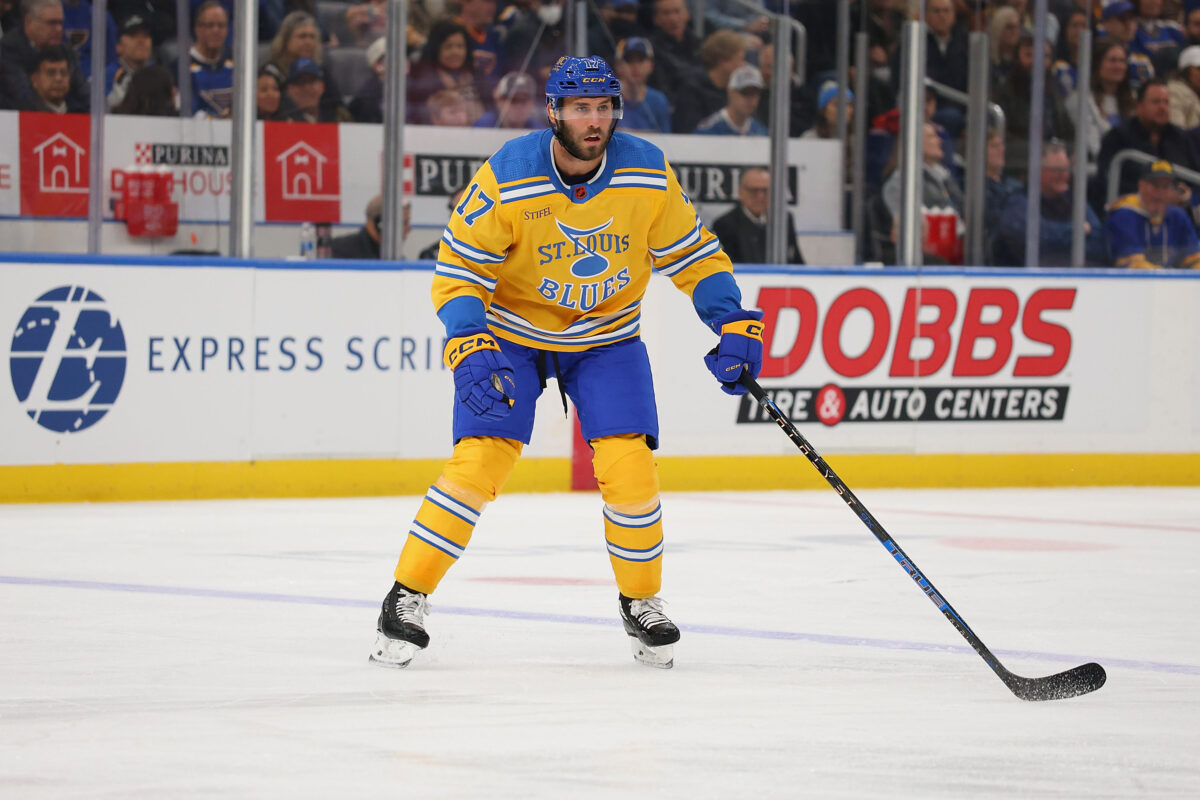 In their New Year's Eve game, the Blues got dominated by the Minnesota Wild. Despite a fast start, they were outshot 32-31 and lost 5-2. The most notable stat from this game was the Blues' dominance in the faceoff circle, winning 71 percent of draws. But the Blues couldn't get out of their own way with a 1-1-1 week of games.
Rosen Has Goals in Three Straight Games
Despite only playing in 20 games this season, Calle Rosen has made a major impact. He was a healthy scratch before the injury to Krug. He scored a goal in every game last week, and only need five shots to do so. Rosen has been an impact defenseman all season, so it made no sense that he was a healthy scratch while the defensive unit struggled.
Prior to the 2022-23 season, Rosen had 12 career points in 38 games. In the 2022-23 season, he has nine points in 20 games. He's been nothing but a depth defenseman up until this season. He has earned his spot in the lineup, no matter who is available or injured. Not only has he scored goals in three straight games, but he also has a plus/minus of plus-2 in those games. For the season, he is a plus-11 alongside Niko Mikkola and Robert Bortuzzo, and they're the only three defensemen with a positive plus/minus.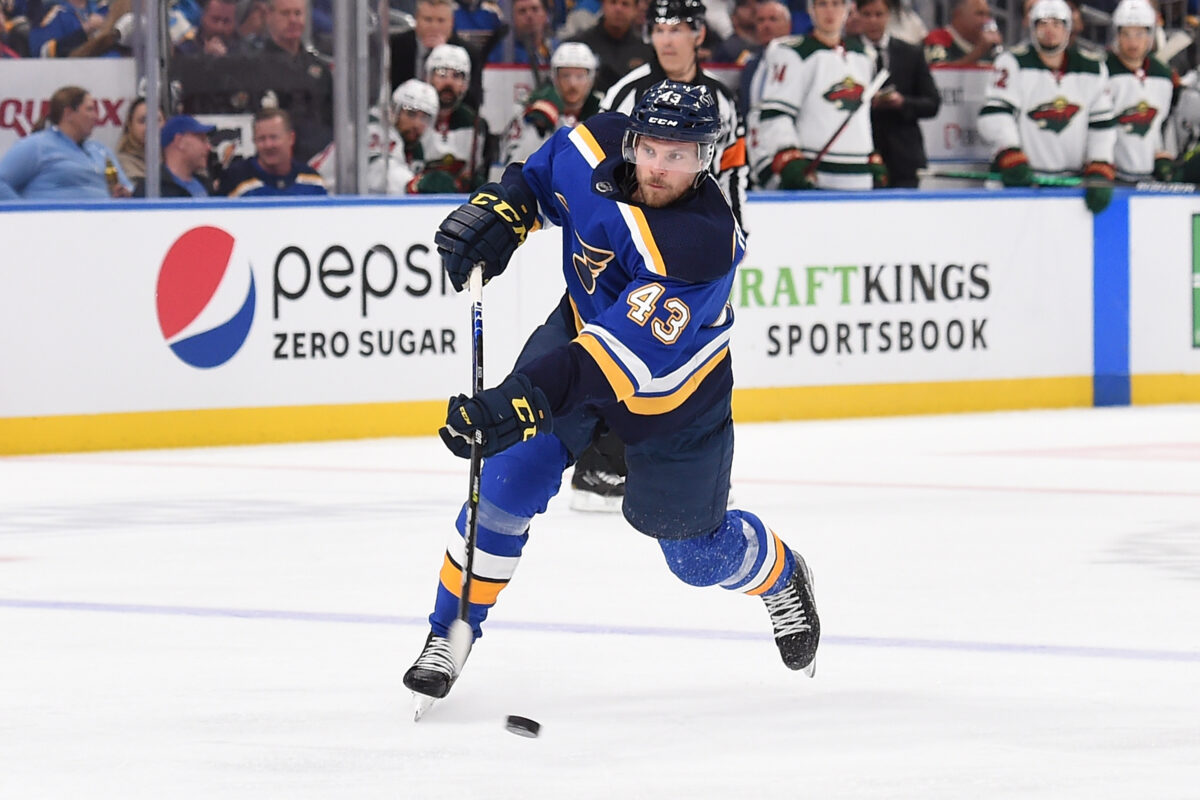 The best part of all is Rosen's contract doesn't end until after next season, and he has a team-friendly salary cap hit of $762,500. There is an argument to be made that he should be traded with his value at an all-time high, but I don't agree with that. He belongs in the lineup for the rest of this season and next season too, as the Blues likely will enter a roster retool.
Tarasenko Leaves Game with Upper Body Injury
It's been an up-and-down 2022-23 season for Tarasenko after a career-high point total last season. He is in the final year of his contract and trade rumors are flying all over the place. However, his trade value is in a weird spot after his upper-body injury against the Wild. He got injured in the first period and never returned. It isn't season-ending for Tarasenko, as he'll be re-evaluated in four weeks, but I expect he could still be traded at the deadline regardless.
Related: 3 Potential Trade Destinations for Blues' Ryan O'Reilly
---
Latest News & Highlights
---
He's played 34 games this season with 10 goals scored and 29 points. His numbers have dropped quite a bit from an elite performance last season. In 2021-22, he averaged 0.45 goals per game and 1.09 points per game. Through 34 games this season, he's at 0.29 goals per game and 0.85 points per game. I'd attribute some of this to natural regression, but his linemates have been shuffled a lot due to the team's inconsistent play. Regardless of how this season has gone, losing Tarasenko would hurt this team in more ways than one.
O'Reilly Suffers a Broken Foot
A big loss for the Blues as captain Ryan O'Reilly suffered a broken foot. It's been an inconsistent season for him after a tough start. He's picked up his game since then, but this injury could set him back. It's awkward timing for the Blues as their two biggest trade chips are injured at the same time. While he'll be re-evaluated in six weeks and could return then, his trade value could take a hit. It's not only about trade value though. The leadership of O'Reilly will be sorely missed while he is out.
In a corresponding move to these injuries, the Blues have recalled forward Jake Neighbours from the Springfield Thunderbirds. This is a huge opportunity for Neighbours to prove his worth, as he should be playing top-six minutes with these injuries. He has played well in his American Hockey League (AHL) stint, scoring seven goals and 14 points in 19 games. With the absence of O'Reilly, the Blues will need Brayden Schenn and Robert Thomas to step up as the top centers. I'll be curious to see how the Blues play without both O'Reilly and Tarasenko.
Blues' Week Ahead
Tuesday: at Toronto Maple Leafs (23-8-6, 54 points), 6 PM
Thursday: at New Jersey Devils (23-11-3, 49 points), 6 PM
Saturday: at Montreal Canadiens (15-19-3, 33 points), 6 PM
Sunday: at Minnesota Wild (21-13-2, 44 points), 6 PM
The Blues are back on the road this week with two games in Canada. They have a combined record of 0-2-1 versus the Maple Leafs, Wild, and Montreal Canadiens this season. They haven't played the New Jersey Devils yet this season, but they are one of the most entertaining teams in the league. I've been saying this for weeks, but this week of games could paint a much clearer picture of what direction the Blues are going in this season. Despite a lackluster 17-17-3 record, they're just four points out of a playoff spot.