After their season was postponed due to positive COVID-19 cases, the Dallas Stars will finally open their season on Friday night against the Nashville Predators.
The opening night roster was released on Thursday afternoon and for the most part, the roster is pretty similar to what we saw during the 2020 postseason. Here are three aspects of their game the Stars will need to focus on going into Friday's game.
Getting Ahead of Nashville Goaltending
Nashville's goaltender Juuse Saros, who is expected to start tonight, has gotten off to a hot start in net. Through two starts, he has recorded a 1.50 goals-against average.
While the Stars have four of their five top goal scorers from last season on their opening night roster, they're missing Tyler Seguin, who ranked fourth amongst the team's goalscorers last season. More importantly, he led Dallas in assists, recording 33 last season.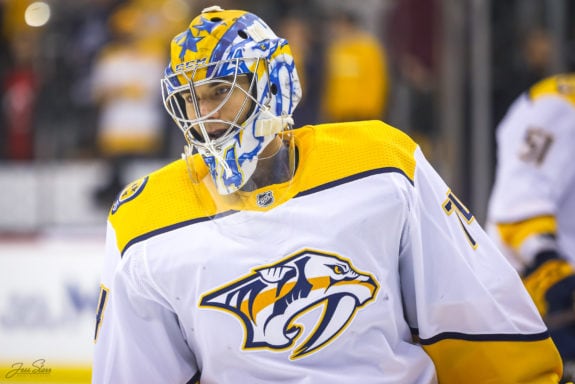 Without Seguin, who is not on the roster due to the fact he is still in recovery from an offseason surgery, the Stars are missing a player who consistently creates great scoring opportunities.
Prime scoring opportunities are crucial while facing any goaltender but are especially important against a goaltender who is on a hot streak like Saros. Without Seguin filling that role, someone else will have to step up.
Dallas Defense Will Have to Be Solid
With the depth the Nashville Predators have amongst their forwards, the Stars' defense will have to step up to the challenge.
Related: Predators' Forward Depth Leading to Wins
The Predators' forwards not only have the depth they had previously been lacking, but they have already had three games to get back into the groove of the season.
Predators head coach John Hynes has had three games to evaluate what forwards are working best together on certain lines and generating scoring chances.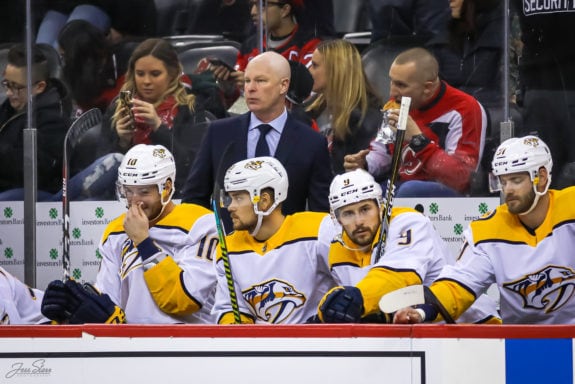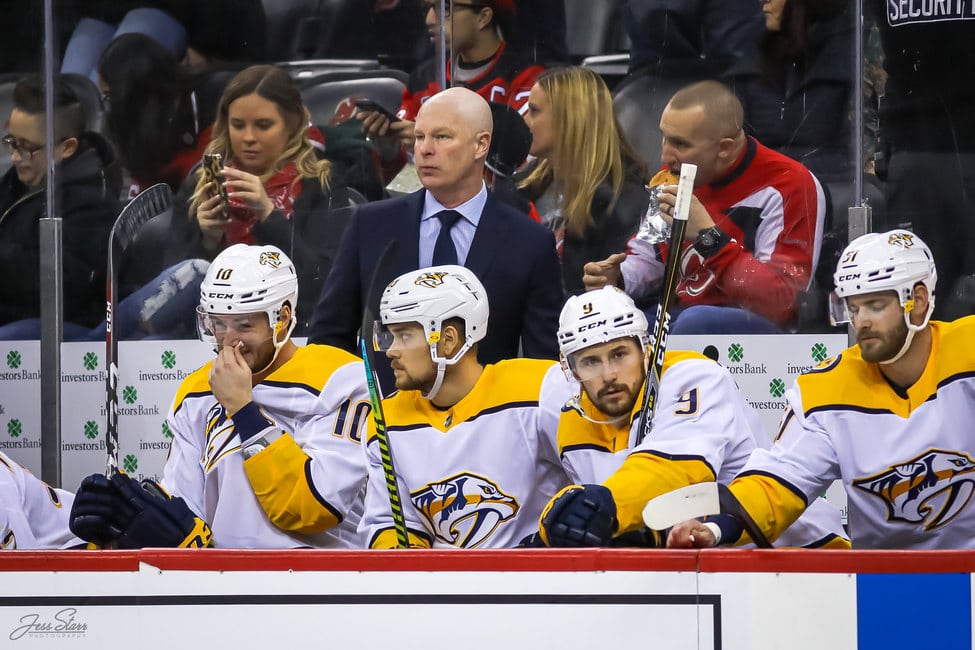 With the forward depth that Nashville has, they are able to be confident in putting almost any of their forward lines out and having them produce offensively.
If the Stars' defense isn't able to stifle the Predators' offense, Dallas will have to rely on their expected starting goaltender Anton Khudobin if they want to have a chance at winning on Friday.
Stars Will Need a Strong Offensive Game
With Nashville's goaltending being so solid with Saros in net and the team averaging 3.33 goals per game, the Stars will need to have a good game offensively.
Since Saros has a GAA of 1.50 and the Predators are scoring an average of 3.33 goals per game, the Stars will have to have to create strong scoring opportunities.
While Dallas has a lot of their top goalscorers from last season on the opening-night roster, they will need time to get back to where they were in the 2019-20 season.
Without a strong offensive performance by Dallas in Friday's game, the Predators will have a very easy time outscoring and outperforming the Stars, that is, if the Predators' solid offensive play continues.
If the Stars don't perform offensively, they will have to rely on their defense and goaltending which is asking a lot even when they are in full season mode.
A Team Effort
The Stars will need to have a strong overall team effort on Friday if they want to start the season with two points. They won't be able to rely on just goaltending, offense, or defense to lead them to a win.
If the Stars don't perform well offensively, they will have to rely on their defense and goaltending, which is asking a lot even when they are in midseason form.
If they don't perform well defensively they will have to rely on the offense to have a strong game as well as their goaltender.
Even though Nashville isn't the biggest competitor Dallas will face in their division, they still provide a challenge to the team as they are just getting their season underway.
---
---