At the start of the 2016-17 season, it looked like the Tampa Bay Lightning would be in a bad spot heading into the 2017 offseason. Between a number of high profile players needing new contracts, a looming expansion draft and questions about who the franchise goaltender would be, Steve Yzerman had plenty to keep him up at night. As the year progressed, these questions persisted as players suffered injuries and the team took a step back from their previously successful years.
By the trade deadline in March, however, Yzerman answered a few of these lingering questions. By trading Ben Bishop and Valtteri Filppula, the Lightning gained some much-needed cap relief and resolutely stood by Andrei Vasilevskiy as their franchise goalie. Now, heading into the expansion draft, the Lightning franchise knows that their future will ride on the backs of Steven Stamkos, Victor Hedman, Nikita Kucherov and Vasilevskiy.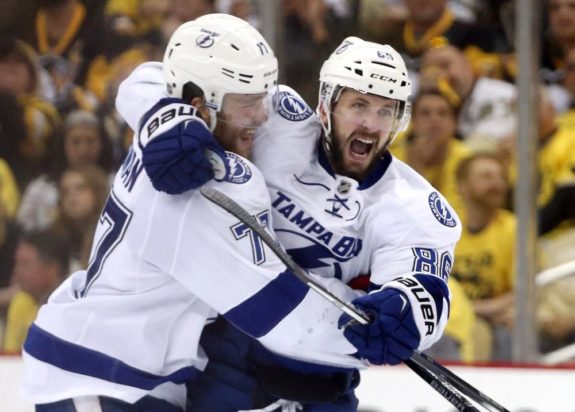 Outside of those players, though, it's a bit of a toss up as to who will be around at the start of the next season. Between potential trades, the expansion draft and re-signing free agents, the Lightning could look very different besides their core players. Some of the potential decisions made this offseason could define the Lightning organization for the next decade.
The Quest for D-Men
It's no secret that Yzerman wants to add a top-4 defenseman this offseason. He was linked to the Kevin Shattenkirk sweepstakes at the trade deadline, and the team has a clear need for an upgrade on the blue line. Outside of Hedman, the Lightning's starting defensemen had a middling season in 2016-17 which contributed to them missing the playoffs. It was clear that the Lightning needed someone to come in and stabilize their top pairing to allow Hedman the time and space to take over games.
The obvious problem with bringing in a top-4 defenseman is cost. Since taking over the Lightning, Yzerman tends to play it safe on the trade market. Typically, he only gives up an asset for a player that can have a long-term effect on the team. For example, when the Lightning traded a first and third round draft pick as well as Radko Gudas for defenseman Braydon Coburn at the 2015 trade deadline, Coburn was expected to be more than a rental. The following season, he was re-signed to a reasonable three-year, $11.5 million contract extension.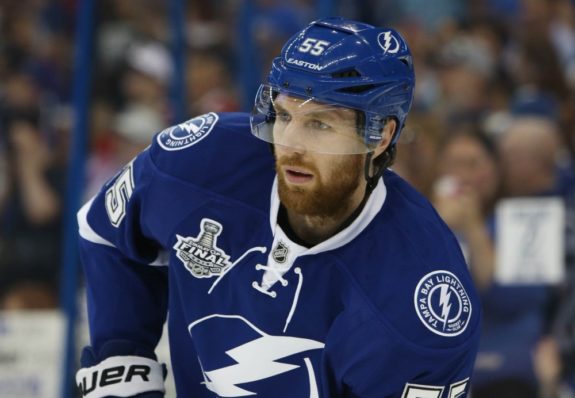 This is the sort of trade Yzerman will be looking to make this year. If a prime asset is going to be moved, it will only be in a trade for a player that will be on the Lightning roster for years to come.
Trade Bait
Speaking of prime assets, both Jonathan Drouin and Tyler Johnson are the two most likely targets for a trade this offseason. Both players would bring that big return needed to justify moving on from their talent, and either player would have immediate suitors if they hit the market. Drouin has been discussed in full already, but Johnson may be a more likely target than assumed.
It's more than contract discussions that could move Johnson out of Tampa. Starting at the 2015 Stanley Cup Final when he fractured his wrist, Johnson has suffered a number of small injuries that have kept him from peak form. Even though he is still a productive player, the breakout rookie season of Brayden Point has made him more expendable. This offseason might be the best time for Yzerman to cash-out on Johnson if he can be a major piece to bringing in the defenseman Tampa Bay needs.
Yzerman vs The Expansion Draft
With a solid core in place, there are a few players that are primed to be available in the expansion draft. One common thought is that Alex Killorn will be a top candidate to be claimed by Las Vegas Golden Knights. This makes sense, as Killorn is a proven top-six forward who has seen success at all levels during his career.
What gets lost in all the discussion, is that the Lightning may not be so keen to lose Killorn. The organization has shown commitment to his development throughout his career, as he represented the start of the new generation of players coming through Tampa. The Lightning signed Killorn to a seven-year contract just last year, and it is doubtful that the team signed that contract with the intention of losing him for nothing the next.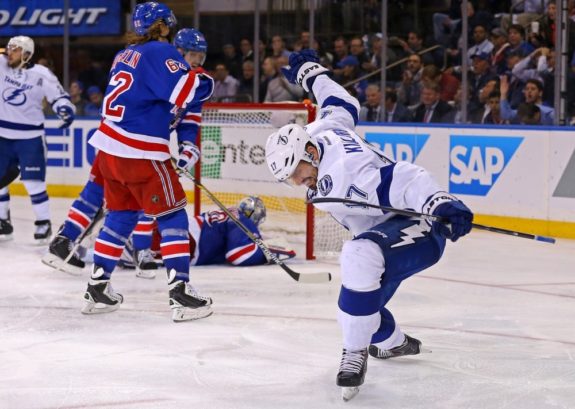 Besides this, Killorn is an expensive player that the Golden Knights may want to avoid so early in their existence. For the cost and term to take him, the Knights could likely find a comparable player on a more friendly contract. Killorn also has an issue with consistent production that the Golden Knights may be wary of.
Outside of the playoffs, he can be a very streaky player. He will go from scoring nightly for a week, then he may disappear from the score sheet entirely over the next six games. For example, at the 2017 World Championships, Killorn failed to register a point in 10 games, the only player on team Canada to do so.
Looking Toward Las Vegas
Outside of Killorn, there are two players that could be picked up by Vegas. If nothing changes between now and the expansion draft, Vladislav Namestnikov and Slater Koekkoek are the most likely players to call Las Vegas home come July. Both players represent young and relatively cheap roster players who could grow with the new franchise.
Namestnikov, in particular, could blossom with the Golden Knights. He is a talented player whom, given the right situation and opportunities, will grow into a solid second line center. He is unlikely to receive the time needed in Tampa Bay to reach his full potential, so a change of scenery might be the best thing for his future and the future of the Golden Knights.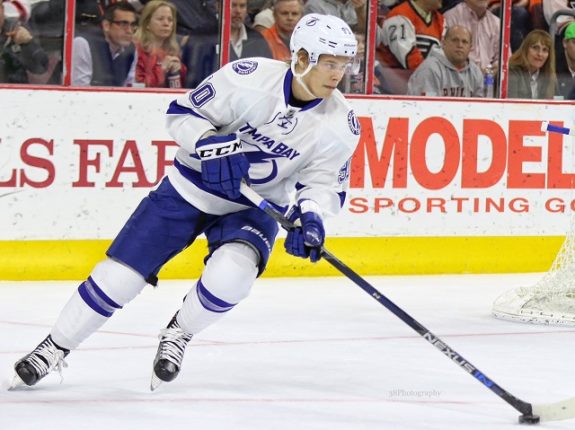 Heading for the Future
No matter the fallout from the expansion draft or potential trades, the Lightning will still have a strong team at the start of the 2017-18 season. Despite whatever losses they suffer, they have a fairly deep pool of talent that will be looking to step up and fill whatever roster spots are open. The Lightning may look very different come October, but they should still be a contender in the Atlantic.