It's not even July 1 yet and the NHL has been rocked by two trades that drastically alter all four teams involved. The Montreal and Nashville swap of PK Subban and Shea Weber changes the chemistry on both teams entirely, giving Nashville more youth and providing Montreal with a leader it hasn't had in years. The New Jersey Devils one for one pickup of Taylor Hall gives them their most dynamic scorer since Ilya Kovalchuk and allows Edmonton to shed salary and get much-needed blue line help.
Here's a first look at these stars in their new digs and how they'll impact their new teams in "NHL 16."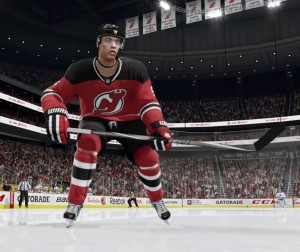 The New Jersey Devils acquired forward Taylor Hall from the Edmonton Oilers for defenseman Adam Larsson:
How Move Helps Both Teams: New Jersey needed offense worse than Brent Burns needed a beard trim. With Hall in the lineup, the Devs are definitely more potent with the puck. As far as Edmonton goes, already loaded with young talent upfront without Hall, they get a solid and young two-way defender in Larsson who can play big minutes and should respond well to more responsibility. Just by being on their power play and first line, Hall makes playing with the Devils in an NHL game fun for the first time in years.
The Nashville Predators acquired defenseman PK Subban from the Montreal Canadiens for defenseman Shea Weber.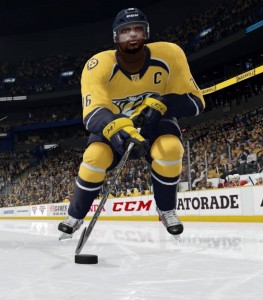 How Move Helps Both Teams: The Predators get a feisty and energetic defenseman that can join the rush, entertain fans and can produce just as much as Weber, while the Canadiens get tougher and get a much-needed leader in the locker room. In terms of "NHL 16," the Predators just got a lot more aggressive on the puck, while the Canadiens powerplay just got a ton more potent, thanks to Weber's insanely hard shot. Add in Weber's physical ability and that of recently acquired Andrew Shaw and the Habs are a whole lot tougher as well.

Something to Think About: After performing the straight up trade of Subban and Weber, Subban got the Nashville captaincy.