The world of Toronto Maple Leafs' hockey has been filled with characters – some good and some, well, less than good. However, one name that stands tall (as well as long) is Edward Steven Phillip Shack (or just Eddie Shack, to Maple Leafs fans).
Shack was legendary not in just Maple Leafs history, but in Canadian history as well. He was born on Feb. 11, 1937, in Sudbury, Ontario. And, he would go on to earn nicknames like "the Entertainer" and "the Nose." However, he was more than just catchy nicknames. He was also quite a hockey player. He holds a record for scoring 20 goals with five different teams.
Shack Struggled With His Health as a Child
Shack's journey to the ice rink was both unconventional and inspiring. He was raised by Ukrainian immigrants, Lena and Bill Shack, in a modest home. As well, Eddie faced early adversity because he was very ill as a child. During his younger years, he wasn't able to attend school and didn't learn how to read or write. As a result, he dropped out of school.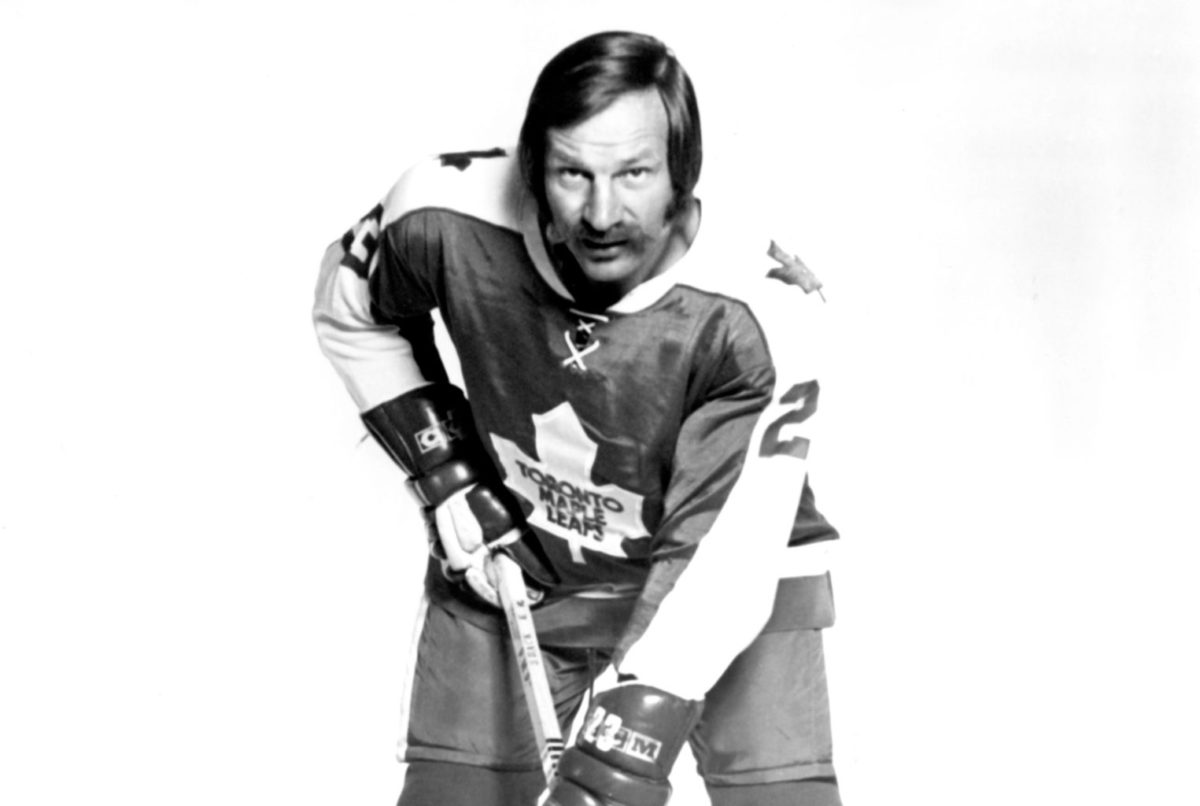 Although still a youngster, he was determined to succeed and found work in a number of different areas. He sometimes was a salesman; and, he dabbled in a variety of odd jobs, helping in butcher shops and loading coal trucks. 
Shack Made His Mark Playing Hockey
However, Shack's love and skill at hockey helped him gain success and, eventually, notoriety. In 1952, he began a five-season stint with the Guelph Biltmores of the Ontario Hockey Association (OHA). There, he grew into a standout player. Eventually, this journey led him to the NHL, first with the New York Rangers and then with the Maple Leafs. In Toronto, he landed well and made his biggest mark. 
Related: 7 Cool Things About Ex-Maple Leafs' Captain Mats Sundin
Shack's unique playing style was described by one Canadian sports writer as "a big puppy let loose in a wide field." This style endeared him to fans despite his initial lack of scoring. That said, he eventually became a regular 20-goal scorer.
During the 1965–66 season, Shack experienced a breakthrough when he scored 26 goals on a line with Ron Ellis and Bob Pulford. His popularity skyrocketed when CBC Hockey Night in Canada announcer Brian McFarlane wrote a song about Shack and had it recorded. That novelty song, "Clear the Track, Here Comes Shack," actually climbed to the top of the Canadian pop charts during a time when the Beatles and the Mamas & the Papas were more the vogue. 
Shack Became a Household Name Even After Hockey
The pinnacle of Shack's career came when he was part of the Maple Leafs' last Stanley Cup-winning team in 1967. His production might have been up and down at times; however, he always found a way to contribute. Shack was a true team player. 
---
Latest News & Highlight
---
Shack's impact spread beyond the hockey rink. In his post-playing career, he became a much-loved advertising spokesman. He endorsed products like The Pop Shoppe, Schick razors, and even a chain of doughnut stores bearing his name. It never became as popular as Tim Horton's franchise, however.
Related: 7 Cool Facts About Maple Leafs' Goalie Jack Campbell
His most significant post-playing role was as an advocate for literacy programs throughout Ontario. He never forgot his own lack of education and didn't want other children to suffer that same fate. In that, his own struggles with illiteracy inspired others to overcome similar challenges. 
Shack Died in 2020
On July 25, 2020, Shack died of throat cancer at the age of 83 years old. However, he left behind an indelible legacy that testified to the power of determination, resilience, and his love of hockey.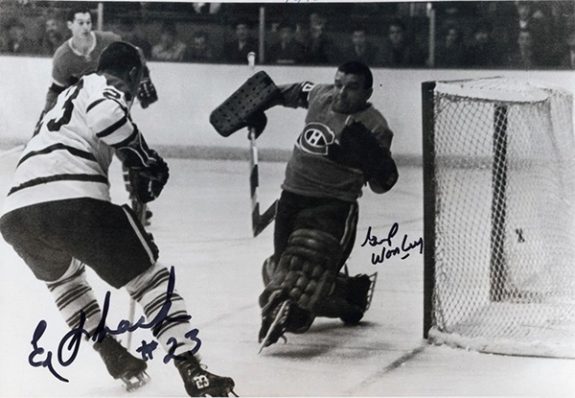 In total, Shack helped win four Stanley Cups; he was a player in multiple All-Star Games, and he was the subject of a chart-topping novelty song. His story is an enduring memory of the true entertainer of the ice.
Seven Cool Things About Shack
In a bit of a summary of Shack's life and hockey career, here are seven cool things I discovered in my research about him.
Cool Thing Number One: Shack Experienced Stanley Cup Glory
Shack was a vital part of a Maple Leafs team during its last Stanley Cup-winning season in 1967. 
Related: 7 Cool Things About Sidney Crosby
Cool Thing Number Two: Shack Was Given Unforgettable Nicknames
Shack's two most famous nicknames, "The Entertainer" and "The Nose" showcased his charismatic and unique personality both on and off the ice. He was a true Maple Leafs fan favorite.
Cool Thing Number Three: Shack Had a Hit Song Written About Him
Who else but Shack had a novelty song – titled  "Clear the Track, Here Comes Shack" – written about him? This song reached the top of the Canadian pop charts (staying there for two weeks) and became a bit of an anthem for Maple Leafs fans. The song was a symbol of Shack's popularity.
Cool Thing Number Four: Shack Was Resilient and Adaptable
Despite facing injuries and challenges, Shack was determined and able to adapt to different situations. He became a favorite of fans who was valued because of his hard work and perseverance.
Cool Thing Number Five: Shack Had an Impact Past His Hockey Career 
After retiring from hockey, Shack remained a loved Canadian figure. He was used throughout Canada to advertise products, and his charitable work was never-ending. These activities endeared him to fans well past his playing days.
Cool Thing Number Six: Shack Was an Advocate for Literacy
Shack was a huge advocate for literacy programs throughout Ontario. He never forgot his commitment to making a positive impact in the community.
Related: 7 Cool Things About Connor McDavid
Cool Thing Number Seven: Shack Became a Canadian Household Name
Shack's journey from humble beginnings to a household name in Canadian hockey history is an inspirational story for anyone who aspires to overcome adversity and achieve greatness.
The Bottom Line
Eddie Shack's legacy is more than just his statistics; it's a testament to his unique personality, resilience, and contributions on and off the ice that continue to resonate with Toronto Maple Leafs fans to this day.