Considering the current set of Swedish forwards in the NHL, which admittedly lacks offensive quality enough to win an award for scoring the most points or goals in the NHL, they have to focus on other things to win.
Meanwhile, the Frank J. Selke Trophy, awarded to the best defensive forward in the league, is close at hand for at least three of them. Surely, the list of skilled defensive forwards from Sweden can easily surpass three names, but there are three names – no more, no less – that stand out in my book. Also, these are names that could win the award today, without stirring up protests from the hockey world, I would think.
For Sweden at large, it's likely that the country will get its first winner of the Frank J. Selke Trophy in history sometime over the next few years. Or likely much sooner.
First Candidate: Victor Rask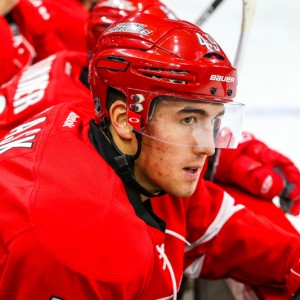 The Carolina Hurricanes' alternate captain Victor Rask came out of nowhere. In fact, he's gotten more praise in the North America than in Sweden, seeing that he left his native land at a young age before ever reaching fame.
This season, however, Rask has started making enough noise  to make the whole world listen. It just took him a couple of weeks to touch the Canes' club record of having scored points in seven consecutive NHL games. But the thing about Rask is that his reliable, and doubtlessly competitive offensive qualities are only the second best thing about him. His very best attributes are his work ethics, discipline, and smartness all over the ice.
And if Rask can maintain his intentions of developing at the same pace as now, he will be worth gold for the Hurricanes for years to come.
Second Candidate: Marcus Johansson
Can you like a player as much as Washington Capitals' coach Barry Trotz likes Marcus Johansson? Trotz keeps giving "Mojo" big minutes on the ice, and that's not without reason. It's no coincidence that Johansson continuously has been playing on special teams, in both directions, and in one of the top two lines, either with Evgeny Kuznetsov or with Nicklas Bäckström playing center next to him. That's because he brings balance. He plays in the kind of way that enhances his surroundings. No wonder Trotz like him.
I feel that the only obstacle possibly being in Johansson's way, is that he is yet to make himself a top-level player. He's good, but not the greatest, and that has been the story for quite som time. However, if he'll manage to bring another step to his game, there won't be many forwards in the NHL that play the two-way game like he does.
Third Candidate: Carl Söderberg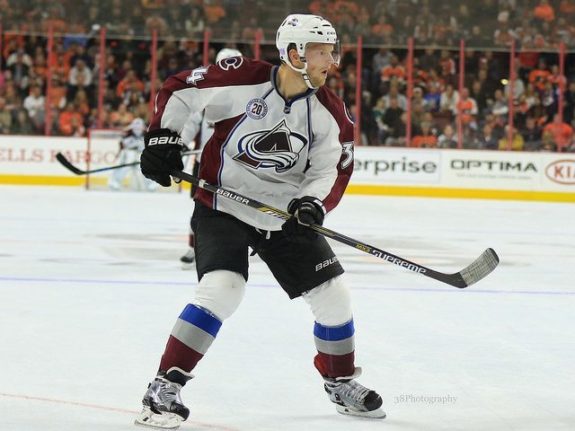 Carl Söderberg's journey itself is worth an award. The Malmö born, late-bloomer made his NHL debut for the Boston Bruins in 2013, when he was 28 years old. Now, three years later, he is an important chunk of the backbone that is supposed to carry the Colorado Avalanche in pursuit of success these upcoming years.
What's so wonderful about Söderberg is that he just keeps getting better as time passes. The way he's begun this season confirms that, as Söderberg in the shadow of another Swede, team captain Gabriel Landeskog, is one of the leading guys in the Avs' lineup. Unfortunately, a player like him rarely gets the credit he deserves, and I guess that's why the Frank J. Selke Trophy was launched in the first place: To shed light on those who spend most games overshadowed by others, always without complaining.
Soderberg is an underrated player, could be great fit in many places

— Joe Pelletier (@HockeyLegends) June 25, 2015
Soderberg is easily becoming one of my favourites on the team. Just another two-way guy that works hard every shift. Love those players

— Aarif Deen (@runwriteAarif) January 15, 2016
Reader's Vote
As I have presented these three candidates, I turn to you reading this. Who would you vote for as the best defensive forward in the NHL? Is it Victor Rask, Marcus Johansson or Carl Söderberg? Have I forgotten anyone? Or am I just completely out of bounds here?
Winners of the Frank J. Selke Trophy over the past 10 years:
2016: Anze Kopitar
2015: Patrice Bergeron
2014: Patrice Bergeron
2013: Jonathan Toews
2012: Patrice Bergeron
2011: Ryan Kesler
2010: Pavel Datsyuk
2009: Pavel Datsyuk
2008: Pavel Datsyuk
2007: Rod Brind'Amour
2006: Rod Brind'Amour