The Toronto Maple Leafs entered Saturday's game with a chance to put seven points between themselves and the second-place team in the North Division. That second-place team, the Montreal Canadiens, played some desperation hockey by increasing the physicality, puck possession and discipline to manage a 2-1 come from behind win.
No Physical Push Back
For the last several seasons, the most significant criticism of Toronto has been that the roster is not tough enough. Saturday's game showed it still may not be tough enough. The Canadiens' first assignment was to hit, not just the scoring threats, but everyone wearing blue. Toronto could've been tipped off to that when legendary fighting announcer Bruce Buffer appeared on Montreal's social media before the game.
Although Toronto netted the first goal, they were held in check by being checked repeatedly. Montreal out hit Toronto 18-1 to start the game. By the time it was over, the hits were 46-16 in Montreal's favour. By the third period, Montreal had an extra step, outshooting the Leafs 8-1 at the midway point. The Canadiens scored twice, not only dominating the third period but grabbing the win.
Sheldon Keefe said Montreal got motivated by hitting the Leafs, "I think it just allowed them to get into the game. They were probably a little frustrated with the way that the game started, and they just started to focus on physicality. I think that's part of what just made us tired and had us playing on the back half of our shift tired. We had really long shift lengths and stuff like that where we just couldn't get off the ice, couldn't string together passes. I think that was a factor in the game, for sure."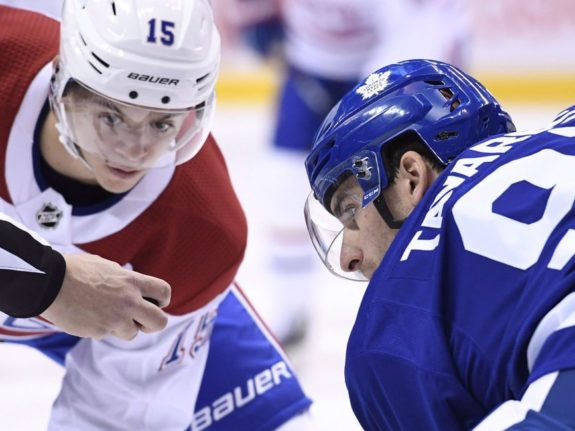 Montreal barely got a bruise. Of the 16 hits that Toronto managed to deliver, five were courtesy of Jake Muzzin. Every other Leafs' player who actually recorded a hit only had one. Wayne Simmonds's absence was heavily felt. At one point, Shea Weber nearly put Alex Kerfoot out of the rink and on to the player's bench. This on top of Wednesday's incident when Weber took John Tavares down and landed on him with an elbow to the neck. That play resulted in Tavares being taken to the back for concussion protocol. The Leafs had no physical answer then and no answer on Saturday.
John Tavares is Snakebit
The Maple Leafs captain has not scored since February 4, when Toronto beat the Vancouver Canucks 7-3. That's not necessarily bad, considering the team has been winning, and Tavares is still getting assists. However, Tavares had several opportunities on Saturday and just could not find the back of the net. Granted, it is Carey Price, but Tavares is shaking his head and looking to the sky after almost every shift. It's not a good look for the leader, who is showing signs of frustration. "One of those kinds of games," said Tavares, "just seemed like there wasn't too much room, just weren't as in sync with our passes and being better connected and executing."
Powerplay is Dormant
The Maple Leafs powerplay was tops in the league at one point this season. Toronto has now gone three games without a powerplay goal. It didn't help that Montreal only took one penalty. Still, Toronto barely set up in the offensive zone on that man-advantage opportunity. Wayne Simmonds was the muscle behind the early powerplay success for Toronto. Clearly, the Maple Leafs are having a difficult time replacing him. Nic Petan was on the first powerplay unit with Auston Matthews and Mitch Marner. The unit didn't manage anything resembling a threat.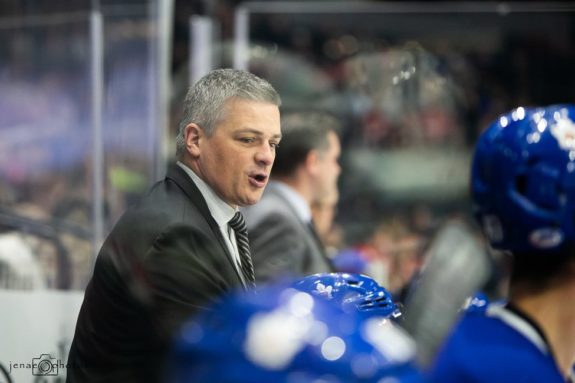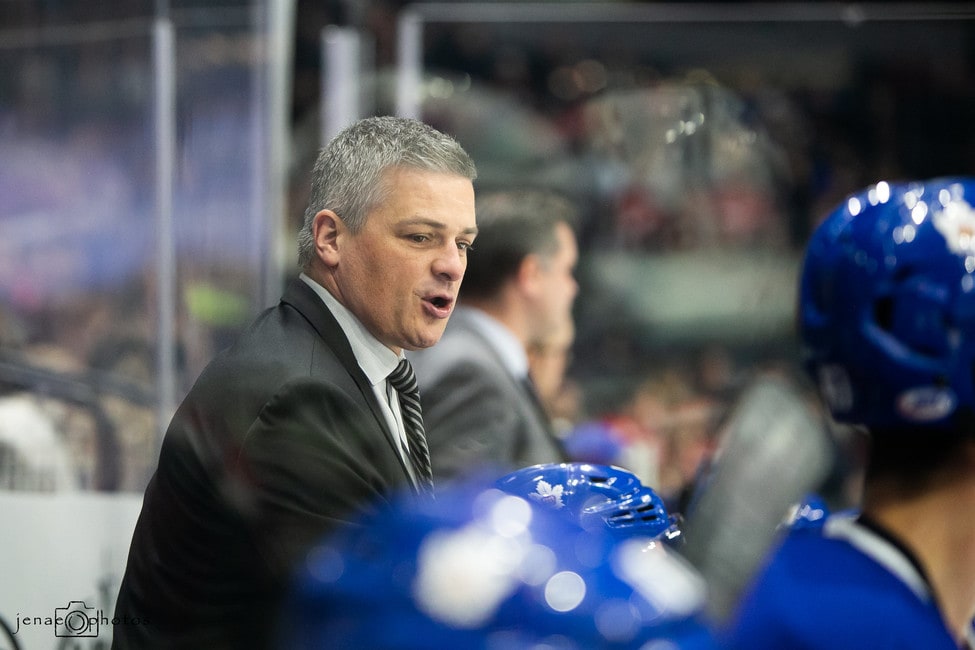 Keefe didn't have any answers for the powerplay, "we had our opportunity. I thought our power play, again, that maybe is an area you could look at where things started to go south on us a little bit. We were really disconnected there and just continued that way. We really struggled to string together passes after that, which I found just really bizarre because I thought at the start of the game, the way we were making plays and moving the puck was as good we've looked for quite some time. Then it just got away on us there."
Instead of Toronto having a seven-point lead, Montreal is now back to within three points. The loss breaks Toronto's four-game winning streak and stops the point streak at nine games. Now, the Maple Leafs play the last place Ottawa Senators three times before seeing Montreal again, next Saturday.
---
---

Kevin Armstrong is an award-winning journalist with more than two decades of experience. He's been rink side for World Juniors, Memorial Cups, Calder Cups and Stanley Cups. Like many Canadian kids, his earliest memories include hockey. Kevin has spent countless hours in arenas throughout the country watching all levels of the game.