With the first round of the Stanley Cup Playoffs wrapping up after an epic Game 7 on Wednesday night, the Tampa Bay Lightning finally know who their opponent will be in Round 2. They will be facing off against the Boston Bruins in a matchup of two of the best regular season teams this year.
Throughout the year, the Bruins largely dominated Tampa Bay, going 3-1 in their season series. Despite these struggles against Boston, though, the Lightning's decisive Round 1 victory against the New Jersey Devils proved that a losing record in the regular season means nothing if you can play your game in the playoffs.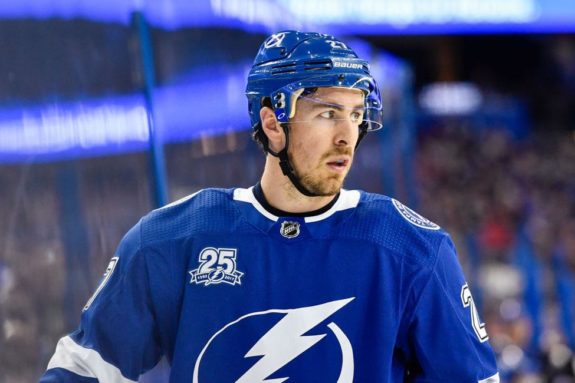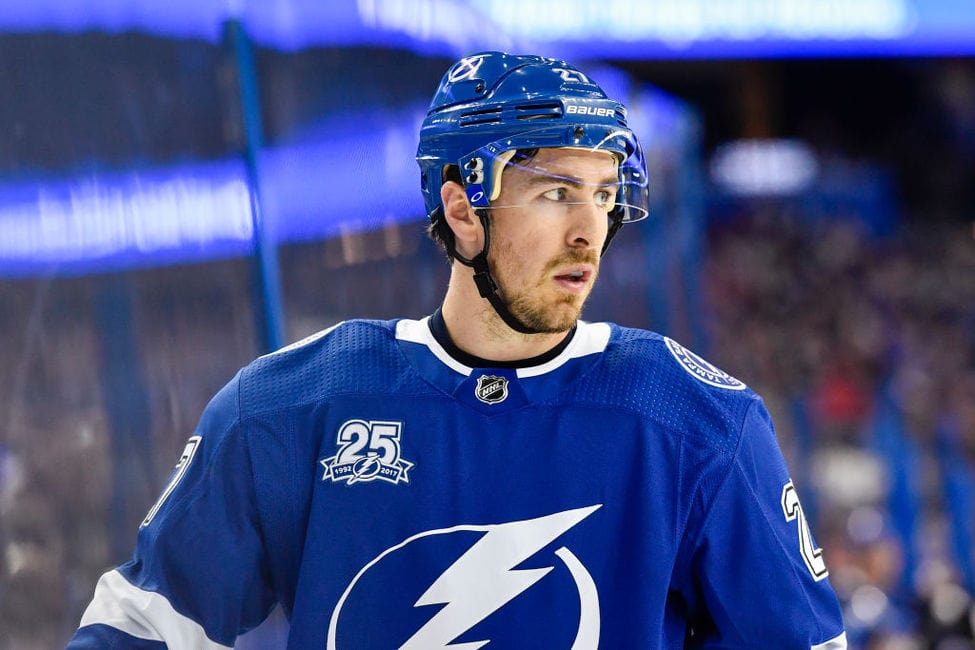 In theory, after a week of rest and planning, Tampa Bay should be in a better spot heading into Round 2 than Boston, who had to play two additional games against the Toronto Maple Leafs after they struggled to close out that series. If they can use this rest to their advantage, they should be able to hit the ice with high energy, ready to enact their gameplan.
If the Lightning want to beat the Bruins in the second round, though, they will have to play some of their best hockey of the year. As they showed in their lone regular season win, it will take near perfection to beat their greatest Atlantic Division rival.
Lightning Can't Take Needless Penalties
In their one loss in the opening round, the Lightning largely gave the win away to New Jersey by taking a consistent string of needless penalties. When it was all said in done, Tampa Bay took seven penalties, stymying any chance for them gaining positive momentum in the game. Even though their penalty kill performed well, only giving up one power play goal, this lack of discipline still allowed the Devils to tie the game and set themselves up for the victory.
Throughout the season, the penalty kill has been the biggest area of concern for the Lightning. As a team, they only killed 75.8% of penalties, making them the 28th ranked unit in the NHL. While they showed improvement in Round 1 by killing 84.2% of penalties, this still remains a primary weak spot.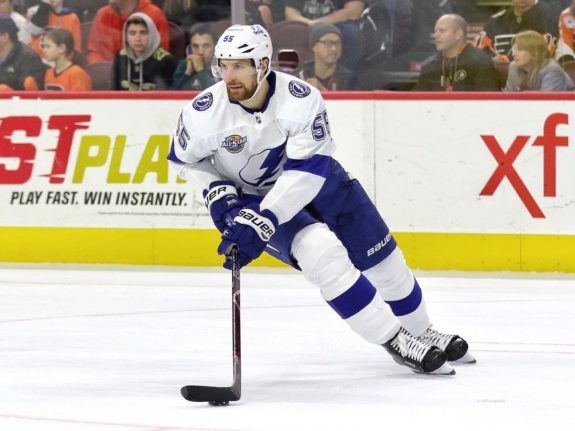 If the Lightning want to have any success against the Bruins, they will need to avoid taking bad penalties in this series. With Boston sporting over a 30% scoring rate on the man advantage against Toronto, any time spent in the penalty box could be enough to give up a game-breaking goal.
Lightning Have to Fix Sputtering Powerplay
On the other side of the special teams' spectrum, the once-potent Lightning power play slowed during the first round of the playoffs. While their overall scoring percentage was still strong in the series, sitting around 26%, the unit struggled to find its' rhythm in Game 5. Despite having four chances in the span of eight minutes, they failed to register a goal at a time when any offensive support could have put the game out of the reach of New Jersey.
When facing off against a team as defensively resilient as Boston, the Lightning will have to take advantage of any scoring opportunity given to them. They can't waste multiple opportunities to give themselves a buffer goal or two with the man advantage like they did in Game 5.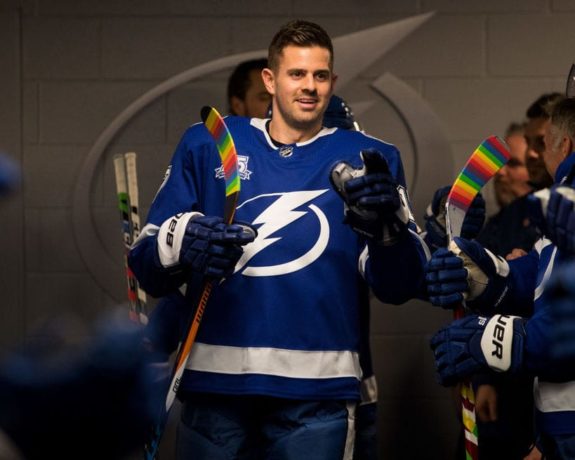 However, if they can get back into regular season form, the Lightning's power play will be one of their top assets against the Bruins. If they can continue to convert around 25 to 30 percent of the time with the man advantage, Tampa Bay will find themselves in the best position to win.
Lightning Must Stop Making Unforced Errors
Another major struggle for the Lightning in Round 1 was their tendency to beat themselves by making poor decisions with their puck management. This has been an issue for the team all season long, as they have had a tendency to throw the puck in front of their own net instead of making the easy play to clear the zone.
For example, the first goal New Jersey scored against the Lightning occurred due to Ondrej Palat attempting a cross-ice pass in front of their own net instead of taking the puck safely out of the defensive zone. This one bad play gave the Devils life in a game that they trailed by three goals and almost led them to a comeback win.
While the Lightning were able to overcome bad mistakes like these in Round 1, they simply can't continue giving up easy goals and expect to beat Boston. Every mistake is magnified in the playoffs, so giving up a single bad goal can allow your opponents to find their legs and even the score in a hurry.
Bolts Can't Shutout Bruins Every Night
In their one victory against the Bruins this season, the Lightning played a complete game from start to finish, leading to a 4-0 shutout of their division rival. While they won't be able to keep Boston from scoring in every game, they still have to bring the mentality of playing perfectly each night to win.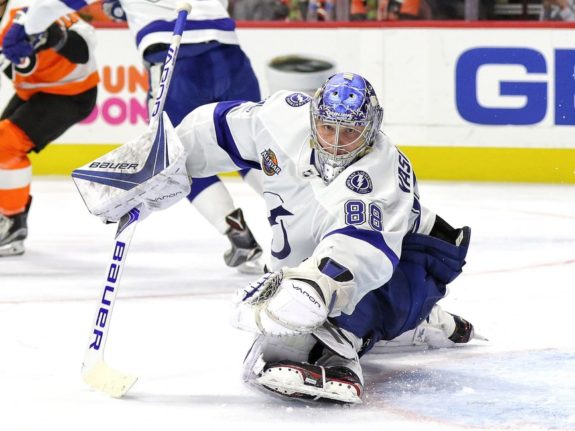 As they saw in Game 7, no lead is safe against Boston, and if you start to relax for even a minute, they will make a comeback. If Tampa Bay can play complete, 60-minute games, though, they should be able to find a way to top their Atlantic Division rivals and advance to their fourth Eastern Conference Final since 2011.