Defense wins championships. It's a saying as old as hockey itself, but there is truth to this wisdom. A stout defense can both limit the opponent's scoring chances while placing additional pressure on them in the offensive zone. When a defense is playing near perfection, it also helps ease some of the burdens on both the goaltender and forwards, which can turn the tide of a game or a playoff series.
As the 2020 NHL Playoffs came to an end, however, it was defensive stalwarts who were eventually slain by the Tampa Bay Lightning. While this is more of a testament to the Lightning being one of the top offensive teams in the league, it was a reminder that defense can only carry you so far.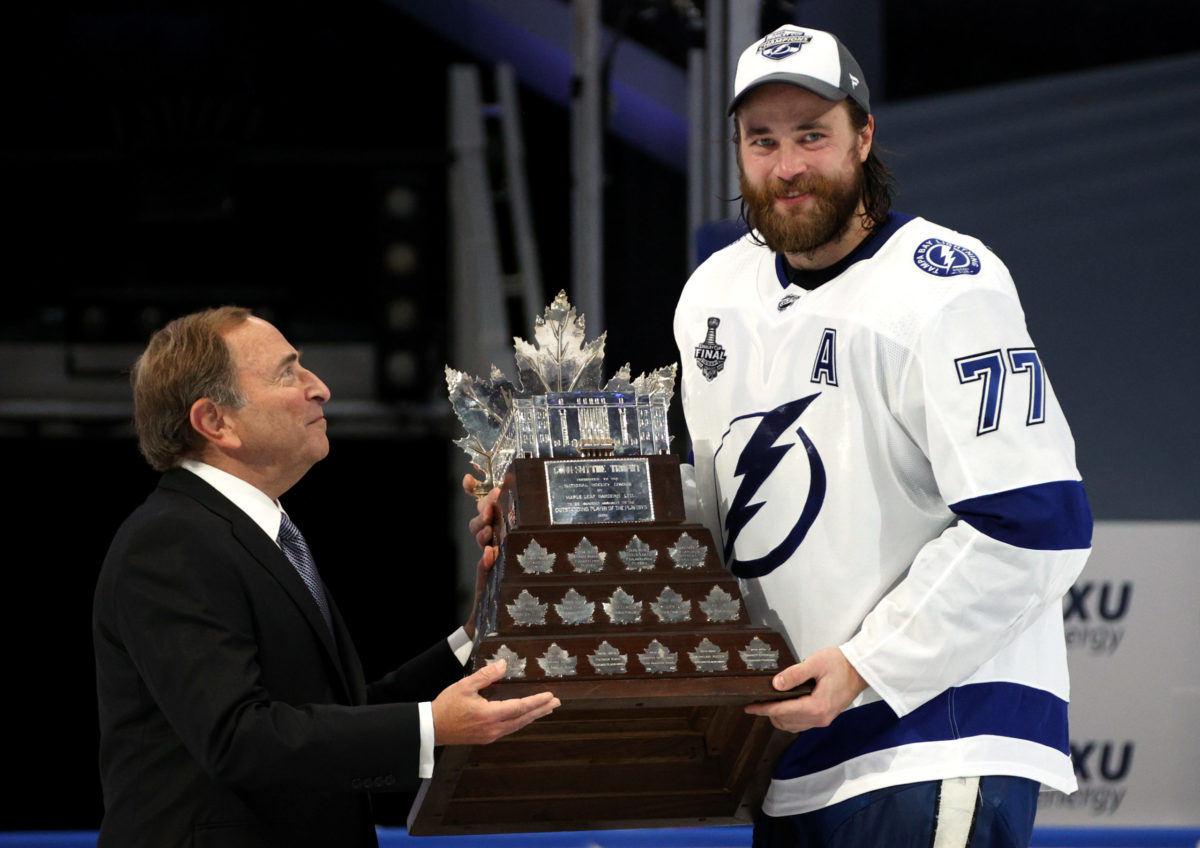 As everything has been thrown off in 2020, we saw the full festivities of the offseason when we would normally be watching the start of the season. With so much changing over the last year-plus, how has that left many defensive corps across the league?
Related: Top 10 NHL Legends Who Never Hoisted Lord Stanley's Cup
So, with all of this in mind, which franchise has the best defensive unit as we move through the 2020 offseason?
Number 5: Vegas Golden Knights
The Vegas Golden Knights have been a fascinating franchise to watch as they established themselves in the NHL. What started as an upstart team full of castaways has turned into a perennial contender due in part to the aggressive pursuit of top-talent by management.
This mindset was on full force throughout 2020, with Vegas trading for a top-four defenseman in Alec Martinez back in February, then signing Alex Pietrangelo, the biggest fish in the free-agency pond.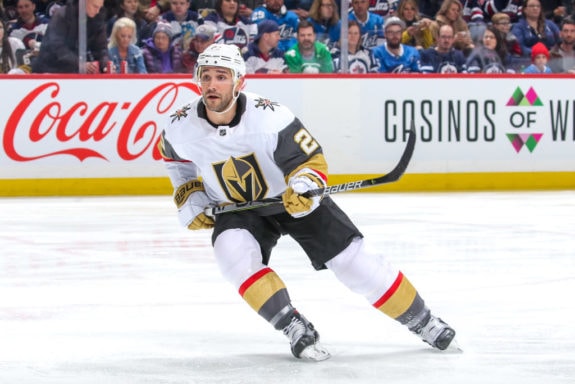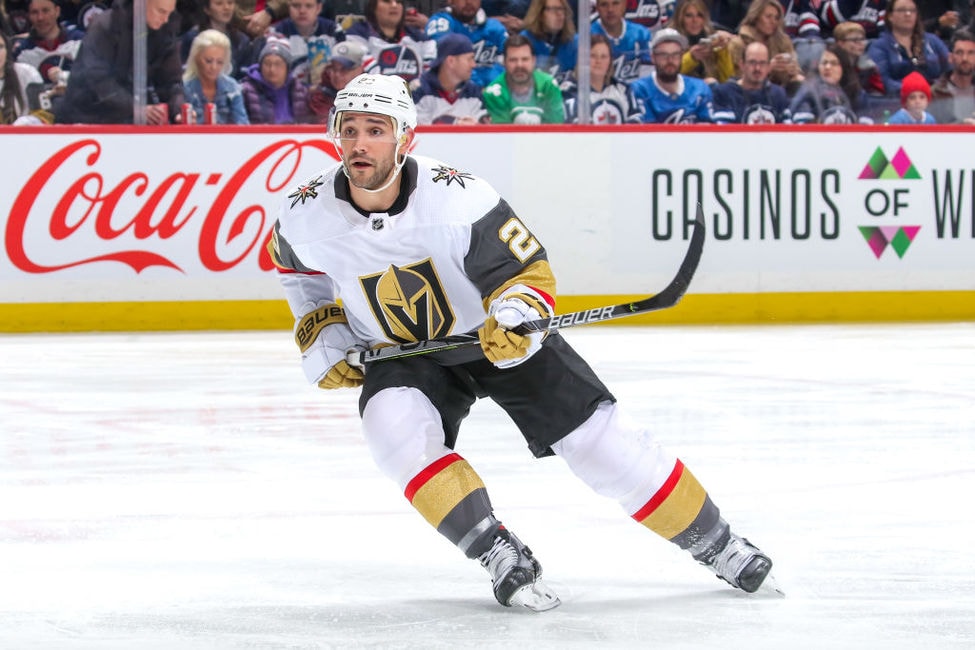 Even if these moves cost them Nate Schmidt, the Golden Knights still have an incredibly strong defensive corps behind these big names. Between Shea Theodore and Brayden McNabb, who can both eat 20-plus minutes a night, and a mixture of names like Zach Whitecloud, Nick Holden, and Carl Dahlstrom, Vegas has more than enough talent to fill out a game-changing defense.
When you have a top-four with so much potential, it can't be ignored. This potential is what landed the Golden Knights on this list, but depending on how Pietrangelo fits in their line-up, they could quickly move up or down as the season progresses.
Number 4: Carolina Hurricanes
For years, the Carolina Hurricanes were the statistical darlings of the defensive world. They featured a unit that was, on paper, one of the best in the league. In practice, however, you could see a lot of holes in those statistics, as players struggled to play up to their projected level.
That all changed in the 2018-19 season, however, when the Hurricanes' defense put it all together. The once-maligned unit dominated games while helping to carry Carolina back to the postseason and eventually the Eastern Conference Final.
If not for injuries, this unit would easily be in the top three and could make a real case for the first-spot overall. Whenever you have a top-pairing defenseman like Dougie Hamilton coming off a devastating leg injury, however, it can be difficult to know what to expect as the new season rolls around.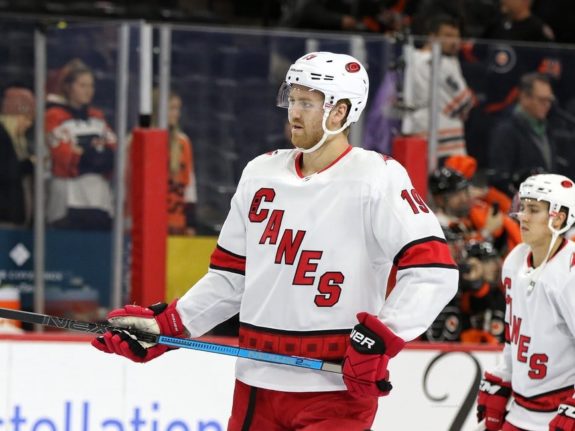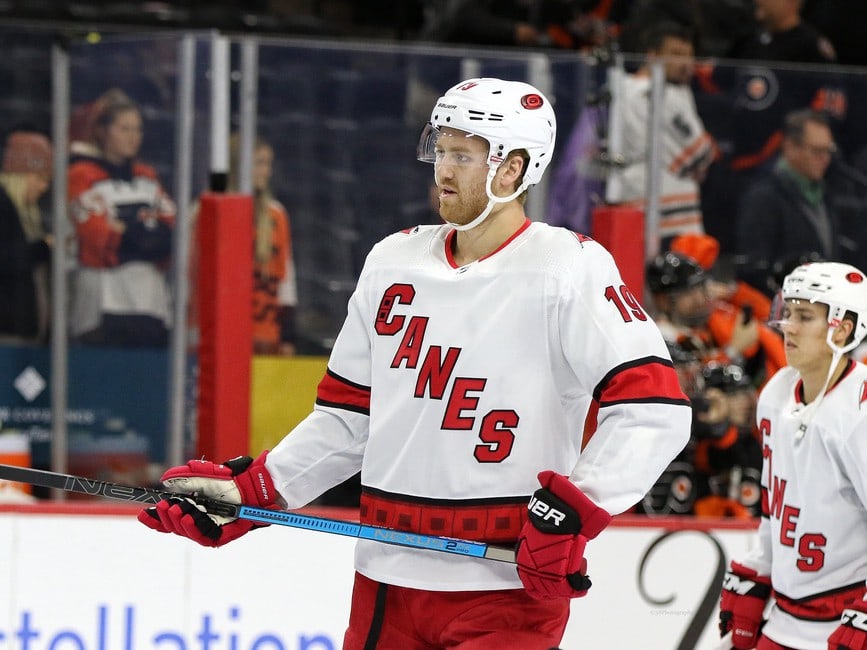 If Hamilton comes out strong, however, he can make some real noise alongside 2020 All-Star Jaccob Slavin, who gained notoriety as a truly special defenseman during his absence. This top-pairing, along with depth players like Brady Skjei, Brett Pesce, Joakim Ryan, Haydn Fleury, and Jake Gardiner, makes this unit a formidable force.
When healthy, everything about this Hurricanes defense screams 'elite.' So, even with some uncertainty surrounding Hamilton, this is a unit that you have to take seriously each and every game.
Number 3: Dallas Stars
The 2019-20 Dallas Stars were a very odd team. They had one of the best offensive rosters on paper, with star names like Tyler Seguin, Jamie Benn, and Joe Pavelski jumping off the page.
Despite this, their scoring numbers were terrible. They ended the season posting just 2.56 goals a game, placing them 27th in the league. Normally this would be a death knell to a season, but the Stars firmly held onto a playoff spot due to their goals-against average of 2.46, which was second-best. So, while they weren't scoring often, their opponents weren't either.
When healthy, this defense is led by Miro Heiskanen, the Finnish sensation who has helped revitalize the Star's blue line, and John Klingberg, one of the best all-around defenders in the league. Following them is a solid core of veteran talent, including Esa Lindell, Andrej Sekera, and Jamie Oleksiak.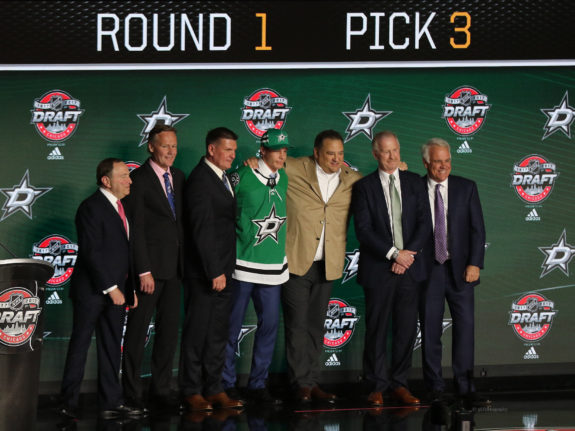 In terms of pure defense, there are few teams in the NHL that can match the Stars. This unit is brutal to play against, making each and every goal they give up feel like a victory in itself. This sort of play is one major reason why they reached the 2020 Stanley Cup Final, and it will be a reason why they should threaten for it again in 2021.
Number 2: Nashville Predators
Whenever you talk about the best defensive units in the NHL, it's impossible to not immediately think of the Nashville Predators. For years, they have been the franchise known for pumping out star defensemen, whether they stay in Nashville or are traded around the league to take over a top-four role.
The 2019-20 season was unusual for Nashville, though, as their defensive numbers were mostly below average for a team with so much talent. However, when you have players like Roman Josi, the 2020 Norris winner, and Ryan Ellis, you should expect the Predators to quickly return to their dominant form.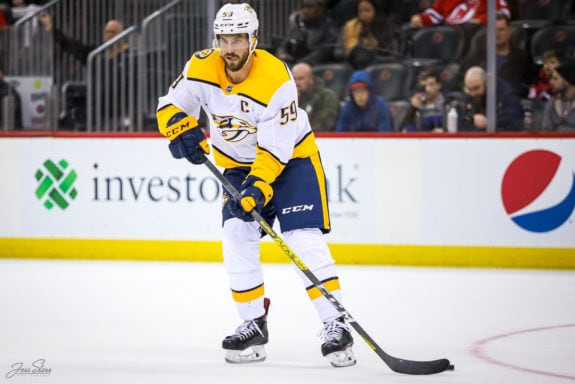 Add in budding stars Mattias Ekholm and Dante Fabbro and you have top-four that is, in a word, dominant. Even if their depth players lack in name recognition, given the defensive factory that Nashville is, there's no reason to believe that they won't be making noise throughout the season.
So, while there are a few more questions surrounding the Predators' defense than normal, this is still a unit that is among the best in the entire NHL.
Number 1: Colorado Avalanche
The Colorado Avalanche's defense is a rare example of what happens when everything goes right throughout the course of a rebuild. Just a few years ago, this unit was a mess, with no real identity outside of Erik Johnson, who has been playing more than 20 minutes a night for the franchise for the better part of the last decade.
Heading into the 2020-21 season, however, the Avalanche are experiencing an incredible windfall of talent on the blue line after some daft drafting and trades stocked their cupboard with high-ceiling players. It still starts with Johnson, however, the talent around him is now unlike anything he has played with before.
This incredible unit is being built around Calder Trophy winner Cale Makar. Since making his debut in the 2019 Stanley Cup Playoffs, Makar has played like one of the best defensemen in the entire league, driving offense while dominating play.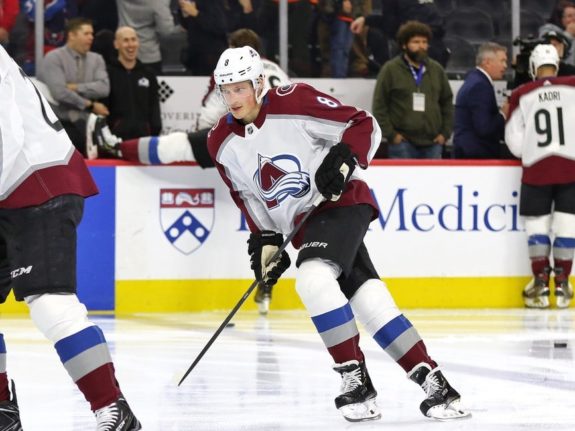 Next, you have the spoils from the Matt Duchene trade, which brought back Samuel Girard and a first-round pick that turned into the fourth-overall selection in the 2019 Draft, which was used to select Bowen Byram. If Byram can make the jump to the NHL in 2020-21, he could find himself taking on top-four minutes alongside Girard, a pairing that could be a force for Colorado.
This potential top-four alone is among the best in the entire NHL based on pure talent alone. However, Colorado is also flush with depth, having names like Ryan Graves, Devon Toews, and Ian Cole to who could take on top-four minutes without missing a step.
Related: Ryan Graves' New Contract a Bargain for the Avalanche
Given what we know, the Avalanche should be among the NHL's best teams next season, and with a defensive corps this strong, you can understand why.
Defense Will Help Carry Teams Through Uncertain 2020-21 Season
Everything about the 2020-21 season is muddled. Yes, the season will happen, but it will be in a way that no one has ever seen before.
With so much uncertainty, look towards defensive units like these to help carry their teams to glory. Defense may not always win championships, but it can be the constant factor that helps a team reach the playoffs while fighting for their ultimate goal of a Stanley Cup.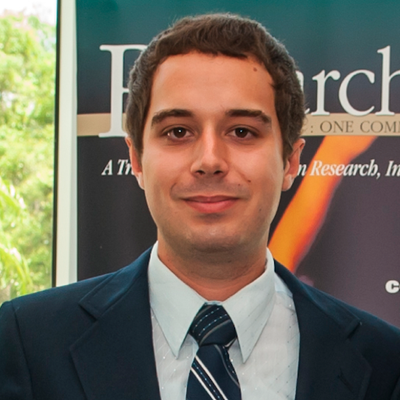 Eugene Helfrick is a Tampa Bay Lightning writer who is actually from Tampa Bay. He has written about the Lightning for six years, covering everything from their run to the 2015 Stanley Cup Final, to their crushing first-round exit in 2019, to their redemption in the bubble in 2020. While he is happy to talk about just about anything from cows to cars to video games, hockey will always remain one of his favorite pastimes.