By now, you've likely read two or three – maybe even four – lists of players who were deemed as notable omissions on the NHL's list of top 100 players of all time.
Most of those lists likely include current players like Joe Thornton, Evgeni Malkin and Jarome Iginla. I've also read lists that include Dale Hawerchuk, Michel Goulet and Ed Belfour to name a few others.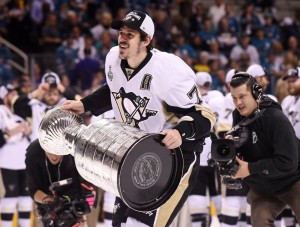 Now, in no way would I have wanted to break down a century of NHL hockey into just 100 players. After all, there was bound to be notable omissions as well as questions surrounding the inclusion of players still playing in the league. However, placing any more players on the list would've saturated what the league was attempting to do.
That being said, there's no real right or wrong when it comes to those listed (for the most part). At the same time, there's no real argument against adding certain players that were omitted from the list.
With that, there were two players that I felt didn't get the recognition they deserved when the league announced its NHL 100. Two players that played particular roles on their respective clubs over their careers and two players that have their names etched in the Stanley Cup.
A Rock on the Blue Line
The first played his first NHL game in 1989-90 after being drafted by the Los Angeles Kings in the fourth round (70th overall) in 1988. He went on to play parts of 14 seasons with the Kings, as well as two season in San Jose and parts of five with the Colorado Avalanche.
In 1,270 career regular season games with those three clubs he accumulated 777 points (240g-537a) and 1,679 penalty minutes. He had a hard shot that allowed him to quarterback the power play and notch 136 power play goals over his career.
He landed in the postseason 13 times over his career – scoring 26 goals and 73 points in 146 games. He captured his first and only Stanley Cup with the Avalanche in 2000-01 scoring 19 points (6g-13a) in 23 games that year.
Rob Blake was a seven-time NHL all-star. He won the Norris Trophy in 1997-98 and averaged nearly 25 minutes per game over his career.
Surprised that Rob Blake wasn't on the list #nhl100

— Rink Royalty (@RinkRoyalty) January 28, 2017
With 1,270 career games, he's tied for 73rd on the NHL's all-time list and 23rd among defensemen. He's 11th all-time in goals by a defenceman (240), 23rd in assists by a defenceman (537) and 18th in points by a defenceman (777). On top of that he has the third most power play goals from a blue liner (136) behind only Al MacInnis and Ray Bourque.
While not every player could be named in the league's top 100, it is kind of shocking that Blake didn't get the nod to be named alongside the game's best.
A Hall of Fame Moustache
The other omission that I was a little taken aback by was that of Lanny McDonald. McDonald was drafted fourth overall in 1973 by the Toronto Maple Leafs. He made his NHL debut in 1973 and played parts of seven seasons with the Leafs. From there, he spent a couple seasons in Colorado with the Rockies before spending some of his best years with the Calgary Flames.
Over his 16-year career, McDonald accumulated 1,006 points (500g-506a) in 1,111 regular season games. He saw playoff action in 13 of his 16 season, collecting 84 points (44g-40a) in 117 career games and won the Stanley Cup with the Flames in 1988-89 with one of the biggest goals of his career.
While he didn't have the individual awards like some of the others named to the list, McDonald did reach the 1,000-game plateau, the 500-goal plateau and the 1,000-point plateau in averaging just under a point per game (0.91) over his career.
In saying that, he was a four-time all-star. He won the Bill Masterton Memorial Trophy in 1982-83 for perseverance and sportsmanship and he also won the 1987-88 King Clancy Memorial Trophy for leadership and humanitarian contributions. As well, he finished eighth in Hart Trophy voting in 1982-83 (a year in which Wayne Gretzky won the award).
McDonald ranks 44th on the NHL's all-time goals list (500) and 83rd in points (1,006). To top it all off, he was inducted into the Hockey Hall of Fame in 1992 alongside Bob Gainey, Marcel Dionne and a number of others.
Who is the biggest omission for you on the #NHL100 list? (Reply with other responses) #NHL #NHLAllStarWeekend

— Tape2Tape (@Tape2TapeTHW) January 28, 2017
As I said earlier, it can't be easy to choose 100 players from a century of hockey. But the league did so and had to know there would be some questions regarding those who didn't make the cut. Along with the number of other lists that name their major omissions from the NHL 100, add Blake and McDonald as players that should be recognized for their unbelievable careers in the NHL.
Instead, we'll have to wait another 100 years and maybe then we'll see the names of those who find themselves on the outside looking in.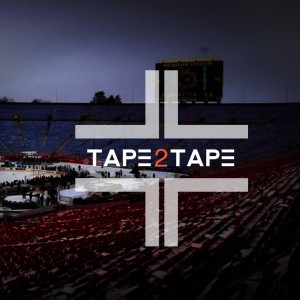 Have some thoughts about the column? Let me know on Twitter at @AndrewGForbes or @Tape2TapeTHW.
Tape2Tape is a column looking at some of the biggest stories from around the world of hockey. Discussing different topics, it focuses on delivering some opinion to hockey's biggest fans. Whether you agree or disagree, we would love to hear your thoughts.