The Calgary Flames have had a disappointing season in 2022-23, but it's not over yet. In an unlikely turn of events, they can still make the postseason. Regardless if they finish eighth, ninth, or 10th in the Western Conference, they will still be considered mediocre. Rebuilding isn't really an option right now, but moving some assets and altering the team is an option that should be looked at.
The Flames have a few players entering the final year of their contract, but the focus here is on Tyler Toffoli, who has had a career year and whose trade stock is very high. With one year left on his deal worth $4.25 million, he could be moved in the offseason for a great return and to open up space. Here's a look at three possible destinations.
Washington Capitals
The Washington Capitals will be looking to bolster their lineup in the offseason after they moved those players they couldn't extend at the trade deadline. This not only freed up spots up front but money as well. Toffoli is on a great contract for the impact he's had with the Flames this season. With players like Elias Lindholm, Jonathan Huberdeau, Nazem Kadri, and Andrew Mangiapane, the 30-year-old Toffoli is leading the Flames in goals (31) by eight as well as in points (67) by four.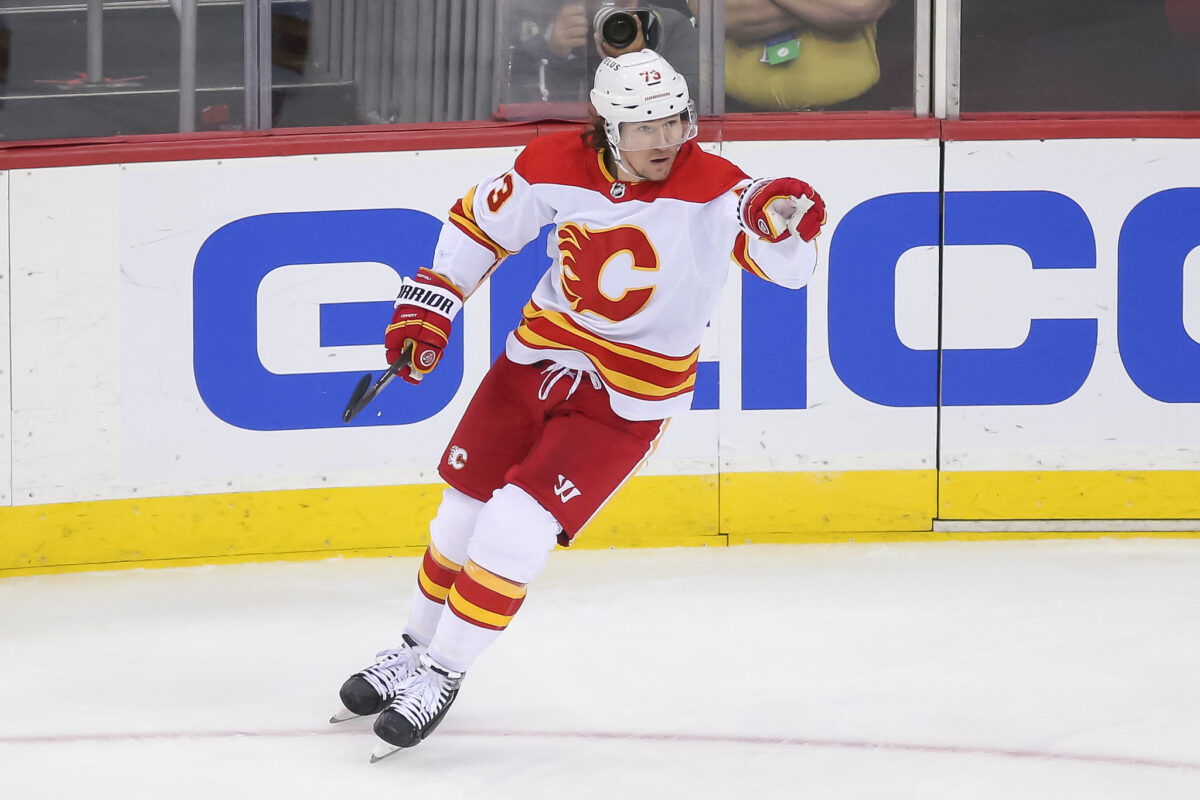 The Capitals are looking to come back stronger and stay competitive, while Alex Ovechkin is still chasing the all-time goals record. Their core is getting older, and the ideal situation for them is to acquire a top-six player who is signed short-term to give them an impactful option right now. Top prospects Connor McMichael and Hendrix Lapierre could be available while the Capitals also loaded up on draft picks at the deadline. Targeting one of the young forwards to insert into the Flames' lineup next season should help them in the long run.
Winnipeg Jets
The Winnipeg Jets may very well lose Pierre-Luc Dubois in the offseason. At the very least, he is expected to find a way to get to Montreal to play for the Canadiens the first chance he gets. As this isn't ideal for the Jets, they have will need external options to likely fill a top-six role which includes Toffoli. The Jets not only have a couple of young forwards who may be in play – so they can get what they need upfront and win in the short-term – they also have more than enough young defencemen that they can't fit in their lineup.
Related: Flames' Toffoli Vouches for Head Coach Darryl Sutter
---
Latest News & Highlights
---
Oliver Kylington's future is in question as he has missed all of this season. Calgary also lost both Juuso Valimaki and Connor Mackey to the Arizona Coyotes this season, and their defensive prospects/young defensemen have run thin. Could Dylan Samberg or Ville Heinola be an option as a return? Both are NHL-ready and could fit in on the Flames' defence. The Flames need a reset, not a rebuild, so getting NHL-ready young players in return will be key.
Dallas Stars
The Dallas Stars will be looking for top-six help on the wing after the season, as Max Domi and Evgeni Dadonov are set to become unrestricted free agents and aren't necessarily top-six options even if they stick around. Toffoli has more than proven he is an impactful scorer, while Jamie Benn has had a great season, but it might be an outlier as he has not produced at this level offensively since 2017-18.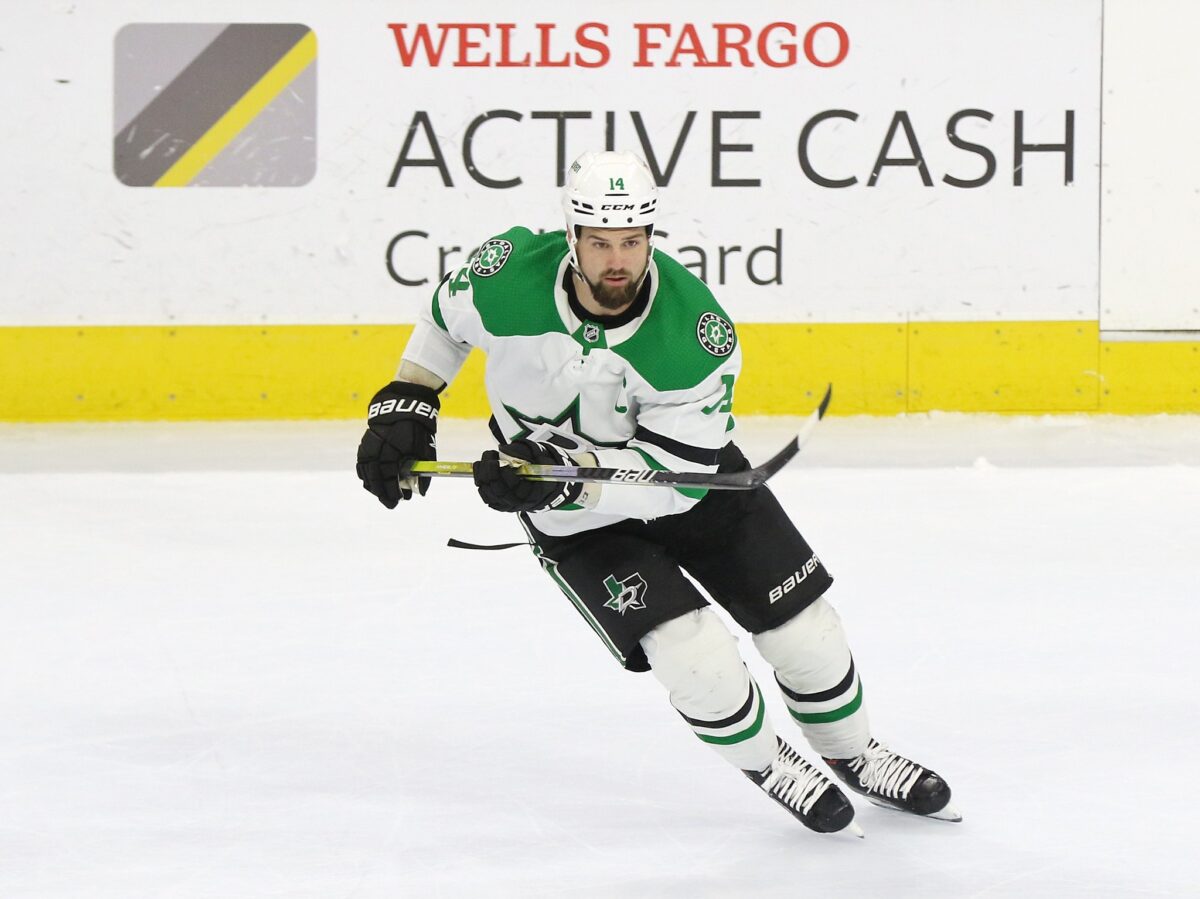 With some of the forwards, and thus scoring, either heading to free agency in the offseason or likely to drop off next season, a possible addition of Toffoli would add a better secondary layer of goal-scoring to the team. Toffoli fits in nicely cap-wise and Ty Dellandrea could be in play because Wyatt Johnston surely isn't.
The offseason decisions for the Flames aren't clear yet, as Brad Treliving showed us last season just how much he can change the roster in a short period of time. He may try to chase the mistakes he made last offseason by making some rash decisions in the coming months, whether the Flames make the playoffs or not.
---
---