The Calgary Flames are inching closer to being eliminated from playoff contention, and seemingly nothing has gone right this season. Players aren't scoring and have noticeably regressed, the defensive structure isn't what it was last season, the goalies aren't winning the team games, and Darryl Sutter hasn't made any friends on the team.
There must be offseason changes so that the Flames aren't stuck in mediocrity and can come back strong to not only make the playoffs in 2023-24, but have a deep run. This will make them more enjoyable to watch and give the city hope again after a disappointing season. Let's take a look at four offseason changes that must occur to change the narrative.
Darryl Sutter Fired
No matter which coach takes his place as head coach, Sutter must be gone. He has pissed too many players off to the point that they don't even want to play for him anymore. His method of coaching may have worked right when he showed up, but it's outdated and wears on players. You shouldn't hate coming to work when you're an NHL player, but that seems like the feeling for some of the Flames when they have to put up with Sutter on a daily basis.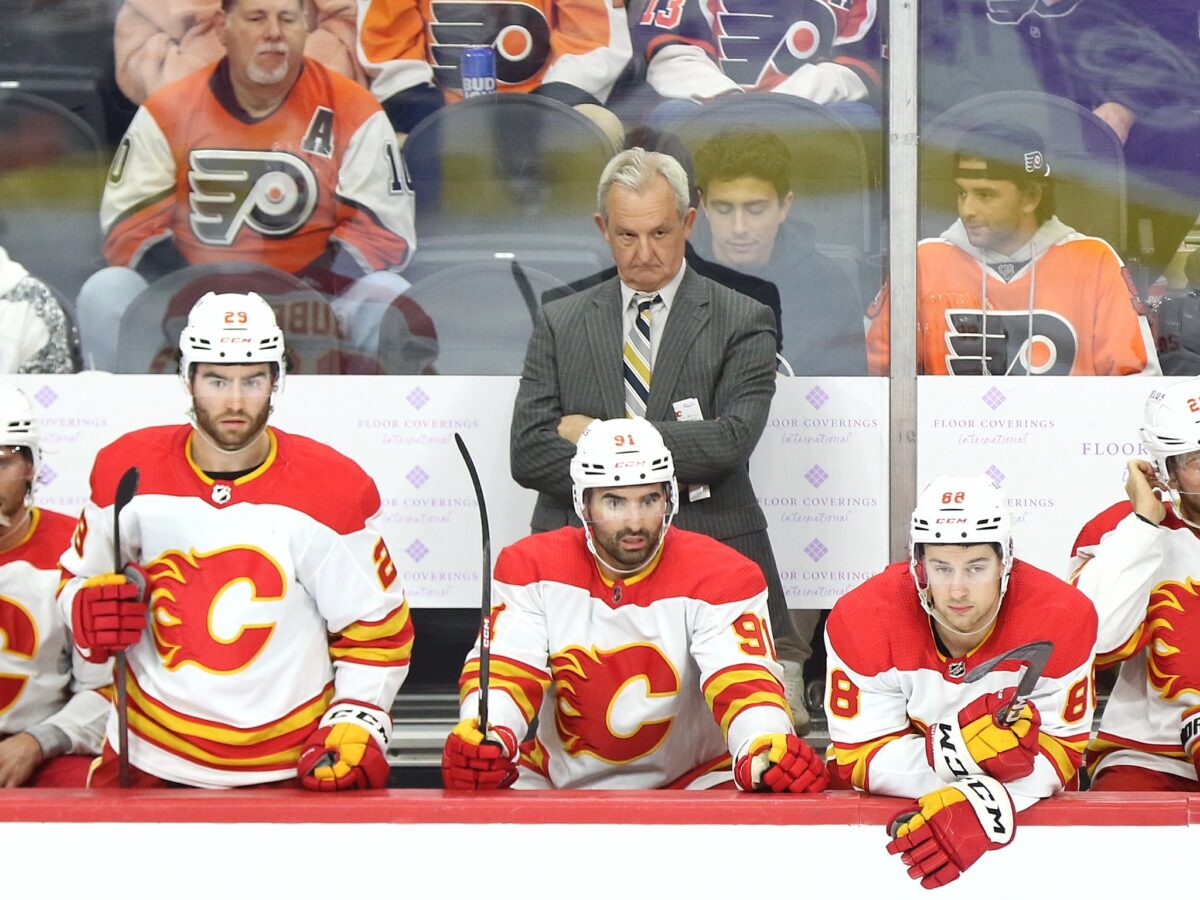 Sutter has made more than one comment this season that hasn't sat right with the players, whether it was directed toward a rookie or veteran. Not only would it lighten the mood in Calgary around the team, but with a new coach comes new opportunities players feel like they have. This means they could get a look on a higher line, power play/penalty kill, or even in the NHL altogether. Matthew Phillips may have a chance in Calgary. A number of teams changed coaches last offseason in what was called the coaching carousel. For the most part, it has worked out very well for those teams, as the Boston Bruins, Vegas Golden Knights, and Dallas Stars top that list.
Add a Top-6 Forward
What general manager Brad Treliving failed to do, and for good reason with how the season was heading for the Flames, was add scoring help at the trade deadline. It is clear that most of the players took steps back offensively, which was a big part as to why they lost so many one-goal games and aren't in a playoff spot. Most notably, Jonathan Huberdeau and Nazem Kadri have scored at a much lower rate than last season, and understandably so, going from offensive-minded teams and career years to a defensive system.
Related: 4 Flames Who Won't Be Back Next Season
---
Latest News & Highlights
---
It should be noted that Andrew Mangiapane severely underachieved compared to the goal total from last season. Rookies or young players weren't utilized until it was nearly too late. However, what also wasn't utilized was the cap space, as the team didn't even need to put an eligible Oliver Kylington on the long-term injured reserve (LTIR ) this season and give themselves an extra $2.5 million. Next season, with a new coach, I expect the underperforming players to have better years, but adding another actual top-six scorer is a must. Even with the big contract extensions of Huberdeau and MacKenzie Weegar kicking in, Milan Lucic's contract is over. With better years overall by many of the players and one more piece to solidify the top six, the Flames can be dangerous again.
Make a Goaltending Decision
Come next season, the Flames will have three goaltenders that should be in the NHL and will have to make a decision. At this point after two incredible seasons by Dustin Wolf, the future will arrive very shortly (from "Should Dustin Wolf get an NHL game? 3 Flames keys for their final 10 games", The Athletic, Mar. 22, 2023). It will likely just hurt him to stick it out in the American Hockey League (AHL) any longer. He's arguably not only the top goaltending prospect outside of the NHL right now, but the best prospect signed to a team.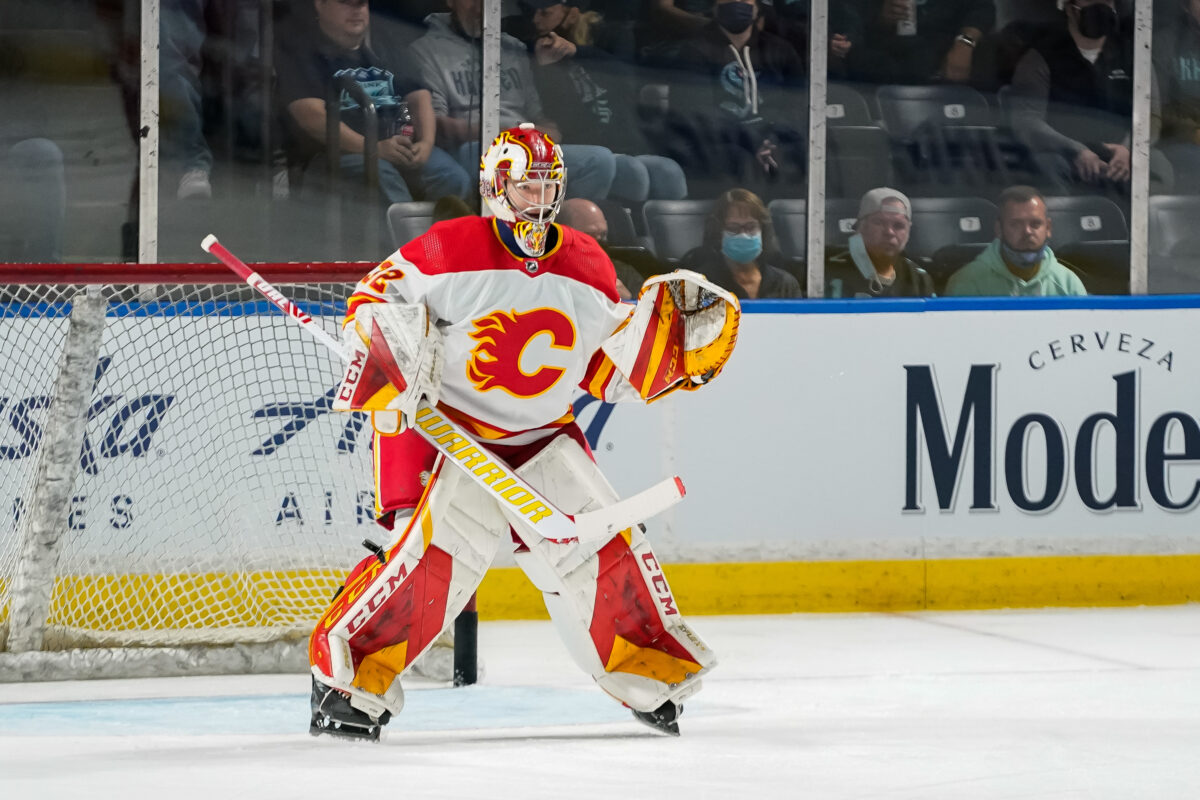 Wolf has yet to play a game in the NHL but is 69-18-6 with a .927 save percentage in his two full AHL seasons. It shouldn't be expected that he comes in and starts, but crazier things have happened. He is as ready as any goalie prospect will be with those numbers, and the Flames will either have to move on from Dan Vladar or Jacob Markstrom. Vladar is the likely choice seeing as his cap hit and term is more attractive, and he is less experienced to play in front of Wolf right now. I would argue that Markstrom can bounce back to a degree and start 60 percent of the games next year with serviceable numbers. In that case, Wolf won't be thrown into the fire, but he will have the opportunity to get acclimated as he is the future starter in Calgary.
Decision on Kylington
The uncertainty surrounding Kylington didn't help the back-end this season as the team was one man shorter than expected and didn't make an offseason addition as they thought he'd be back at some point this season. I mentioned the cap space that he would have freed up to do something, but it was too late at the trade deadline, and Troy Stecher was the only reinforcement the defence got this season.
Kylington still has one year left on his contract, and it is a good contract. It won't be difficult to move if they opt to go that route and retool their defence. But he should and might be welcomed back if everything is cleared up by next season. Having him back in the lineup after the strong 2021-22 season he had or shipped out and having his role filled are the only two options. The Flames can't go into next season with another year of his good contract being wasted and left sitting on their hands waiting to hear if he'll return to the lineup or not.
The Flames have the personnel to be a very good team but also have the potential to have a repeat like this season and be stuck in mediocrity. In order for the latter not to happen, most or all of these changes must occur in the offseason. It is a big one to dictate the future of the franchise for the coming years.