In this edition of Calgary Flames News & Rumors, Nazem Kadri is said to be the latest player to be growing tired of Darryl Sutter. In other news, Chris Tanev was unable to play in Tuesday night's match vs. the Anaheim Ducks and is currently listed as day-to-day with an upper-body injury. Meanwhile, the Flames are said to be close to signing prospect Matt Coronato.
Kadri Not Happy With Sutter
Throughout the 2022-23 season, there have been plenty of reports from well plugged insiders that plenty within the Flames dressing room have grown tired of Sutter's rather negative demeanor when it comes to coaching. One such player who has been rumored to not be a fan of the veteran bench boss is Jonathan Huberdeau, and his agent Allan Walsh all but confirmed that when he sent out a tweet recently calling Sutter out. Now, the other of the Flames' highly touted acquisitions from this summer is said to be fed up.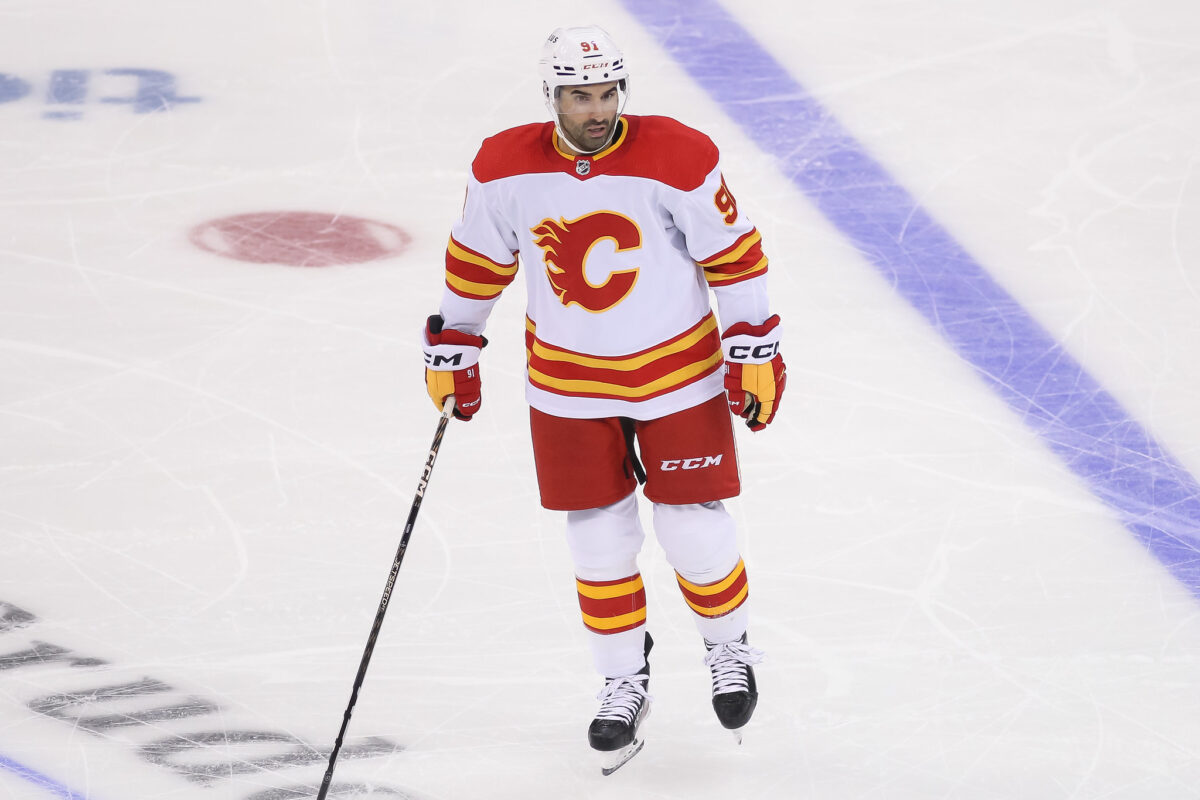 Speaking on his 32 Thoughts podcast, Elliotte Friedman said that he believes Kadri isn't happy with how things have gone during his first season with the Flames, and in particular doesn't think the communication between the players and Sutter is where it needs to be. From the sounds of it, things may have reached a tipping point after a Saturday night loss to the Dallas Stars.
"I've heard that Kadri's been very vocal about what he sees going on in Calgary and why they aren't firing on all cylinders," Friedman said. "He's been very blunt about the communication between players and the coach there. So, I'm betting some of that frustration boiled over in that game on Saturday night. I'm curious to see where this is all going to go."
With just 10 games remaining in the 2022-23 season, there won't be any type of coaching changes in the immediate future. That said, given the long-term commitments this organization has made to both Huberdeau and Kadri, it seems that there may be a legitimate possibility that the Flames have a new coach behind their bench come the 2023-24 campaign.
Tanev Injured Once Again
As it has for many Flames, the 2022-23 season has been a frustrating one for Tanev. While he has managed to play pretty well when in the lineup, it isn't exactly a secret that he has been playing through lingering injuries all season long, some of which have forced him to miss a few games here and there. That happens to be the case right now, as he sat out of Tuesday night's game vs. the Ducks with what the team is calling an upper-body injury.
Related: 3 Takeaways as Flames Defeat Ducks to Keep Playoff Hopes Alive
---
Latest News & Highlights
---
While no further updates have been given, it sounds as though Tanev could return as soon as Thursday night vs. the Vegas Golden Knights. The Flames will certainly be hoping that's the case, as they will need him in the lineup down the stretch if they hope to fight their way back into a playoff position.
Flames Close to Signing Coronato
Since selecting him with the 13th-overall selection at the 2021 Draft, Flames fans have closely followed Coronato during his time at Harvard University, where he has impressed in a big way. In his two seasons at the collegiate level, he has amassed an impressive 38 goals and 72 points in 77 games. That said, much like with any college player, there was some fearing that the now 20-year-old may choose not to sign an entry-level deal and instead head for free agency. Thankfully for the Flames organization, that doesn't appear to be the case.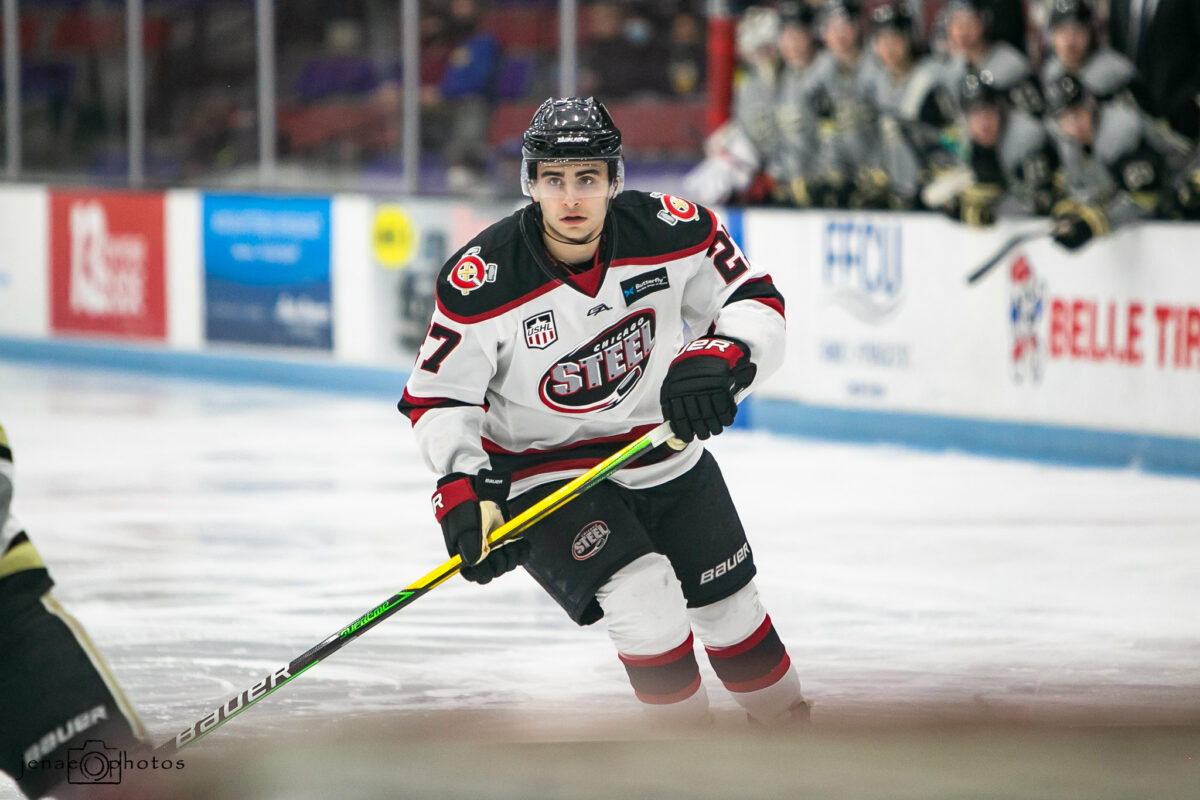 Brad Treliving is flying out to Connecticut to watch Coronato and Harvard play in the Frozen Four, where he and his teammates will have their season wrapped up any time between this Friday all the way up to April 8. When that happens, it is being reported by several that the two sides will sign a contract, thus ending Coronato's time as a collegiate athlete.
Assuming this happens, it is very possible that he could get in a few NHL games this season, which would bode well for him heading into 2023-24. While it remains very possible he at least begins next season in the American Hockey League with the Calgary Wranglers, he should be making a serious impact for the Flames in short time down the road.
Looking Ahead for the Flames
Thanks to their Tuesday night win over the Ducks, the Flames still remain just four points shy of the Winnipeg Jets for the final wild card position in the Western Conference. They will look to further close that gap on Thursday vs. the Golden Knights, and will then wrap up their week with an afternoon game on Saturday vs. the San Jose Sharks. As for scoreboard watching, the Jets also have two games remaining this week on both Thursday and Saturday, the first coming against the Ducks and the second against the Los Angeles Kings.
---
---