The 2022-23 NHL Trade Deadline gave fans plenty to discuss, with a handful of future Hall of Famers trading jerseys. Interestingly, lost in the headlines is the fact that three Conn Smythe Trophy winners (Ryan O'Reilly, Patrick Kane, and Jonathan Quick) departed the franchises where they won the award as well as a Stanley Cup ring. 
Related: Notable Hart Trophy Winners Who Got Traded
Conversely, we looked into the history books to find out that 17 players who won the playoff most valuable player award departed those franchises through a trade. Next, we sorted the list based on the days between winning the Conn Smythe Trophy and the trade date. 
Jonathan Quick – Mar. 1, 2023
Conn Smythe – June 11, 2012 (3,915 days)
Quick spent the first part of his 16-year career with the Los Angeles Kings until a trade to the Columbus Blue Jackets in March 2023, eventually ending up with the Vegas Golden Knights a few days later.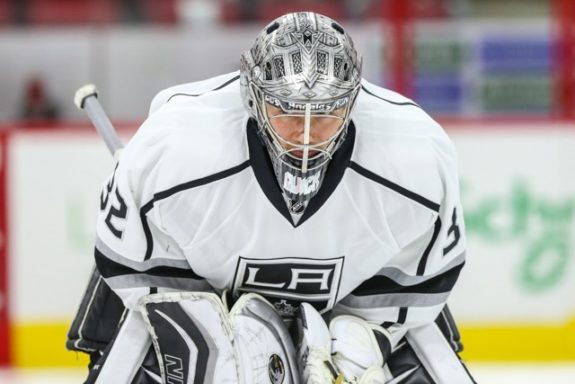 During the 2012 playoffs, he was 16-4, recording a .946 save percentage (SV%) and registering three shutouts for the Kings' first championship.  
Brian Leetch – Mar. 4, 2004
Conn Smythe – June 14, 1994 (3,552 days)
Brian Leetch should have stayed with the Rangers for his entire career, but after a decline in production and the team's inability to win the playoffs, they dealt him away to the Toronto Maple Leafs in 2004.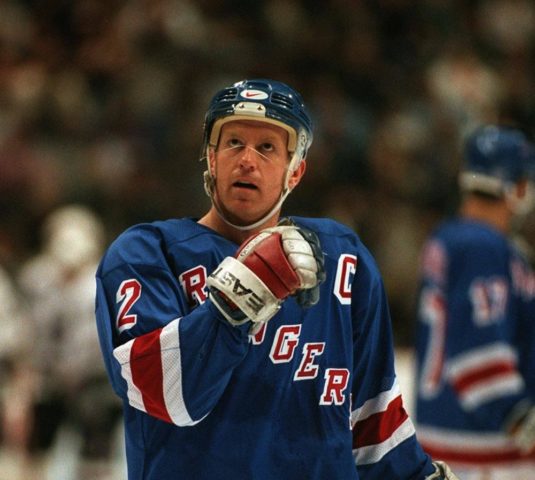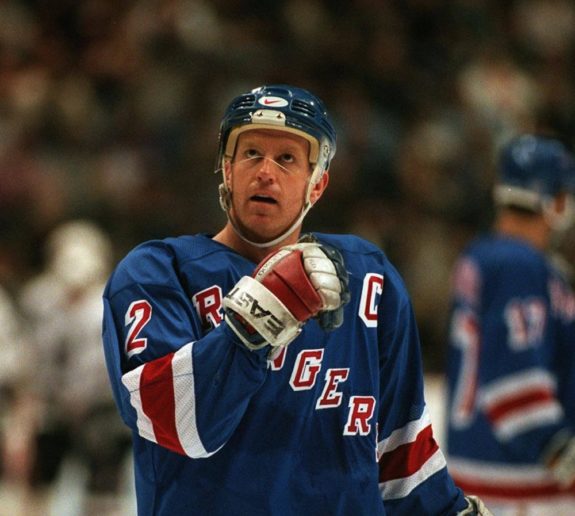 Although he had already won the Calder and Norris Trophies, Leetch was a star in the Rangers' run to the 1994 title scoring 34 points in 23 games. On top of breaking a 54-year curse, he was plus-19 with four game-winners.   
Patrick Kane – Feb. 28, 2023
Conn Smythe – June 24, 2013 (3,536 days)
Kane was one of the core four players for the Chicago Blackhawks, who won three Stanley Cup titles in 2010, 2013, and 2015. Eventually, the team entered a rebuild, and Kane requested a trade to the New York Rangers in 2023.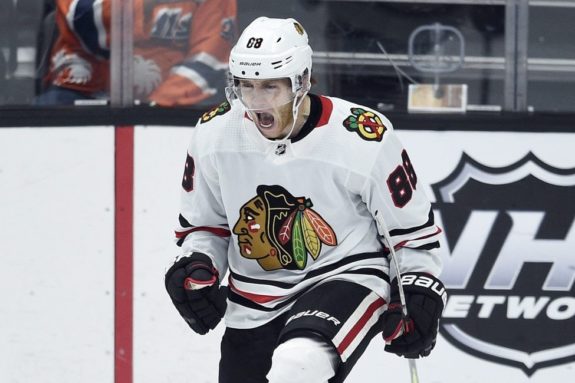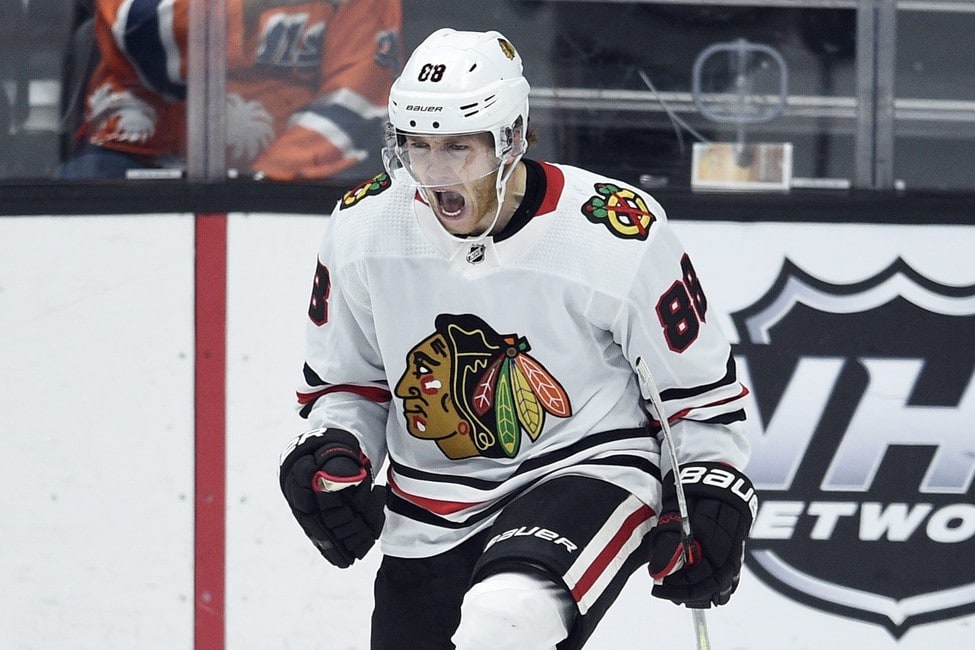 He registered 19 points in 23 games when the Blackhawks won in 2013, scoring nine even-strength goals and collecting two game-winners. Even though he had better numbers in 2010 and 2015, Kane was among the best performers in 2013.  
Mark Messier – Oct. 4, 1991
Conn Smythe – May 19, 1984 (2,694 days)
Mark Messier won five Stanley Cup titles with the Edmonton Oilers before taking his talents to Broadway to lead the Rangers to the 1994 championship. Additionally, he remains the only captain in NHL history to guide two different franchises to a ring.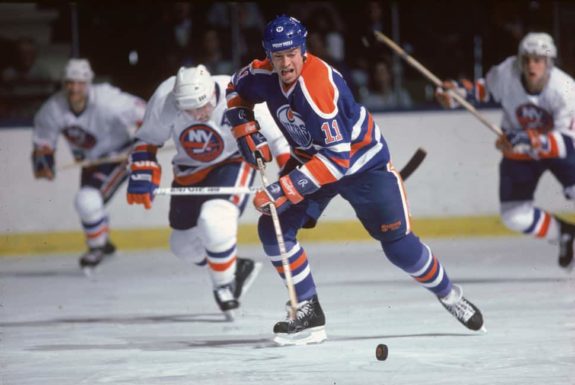 When the Oilers captured their first title in 1984, Messier won the Conn Smythe Trophy thanks to 26 points in 19 games, which was good enough for third in scoring. Ultimately, he beat out teammate Wayne Gretzky because he was fearless on the ice, and his style of play was a significant reason the team won. 
Jean-Sebastien Giguere – Jan. 31, 2010
Conn Smythe – June 9, 2003 (2,428 days)
Currently, Jean-Sebastien Giguere remains only one of five players ever to win the Conn Smythe Trophy while being a member of a losing team in the Stanley Cup Final. Eventually, the Ducks parted with their playoff hero when they dealt him to the Maple Leafs in 2010.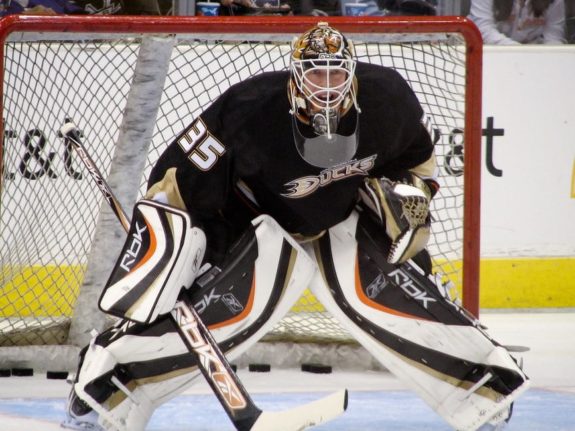 During the Anaheim Ducks' first attempt at a championship in 2003, Giguere went 15-6 while posting a .945 SV% with five shutouts and a 1.63 goals-against average. Although he lost to Martin Brodeur and the New Jersey Devils in seven games, he eventually earned a ring in 2007.
Duncan Keith – July 12, 2021
Conn Smythe – June 15, 2015 (2,219 days)
Duncan Keith was also a member of the Blackhawks' core four members with three championships. Eventually, he became the second player of the group to leave (after Brent Seabrook) and requested a trade to Western Canada, ending up with the Oilers in 2021.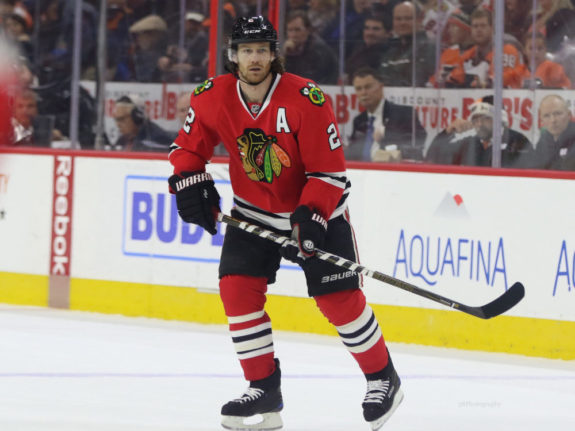 Surprisingly, Keith led all players in the 2015 Playoffs with 18 assists while chipping in three game-winning goals. Moreover, he finished the postseason with a plus-16 rating, the best mark of anyone. 
Bill Ranford – Jan. 11, 1996
Conn Smythe – May 24, 1990 (2,058 days)
Bill Ranford joined the Oilers in 1988 after a trade from the Boston Bruins, the team he would face and defeat in the 1990 Stanley Cup Final. Eventually, the Oilers fell out of contention, and Ranford's production dropped, leading to a trade back to the Bruins in 1996.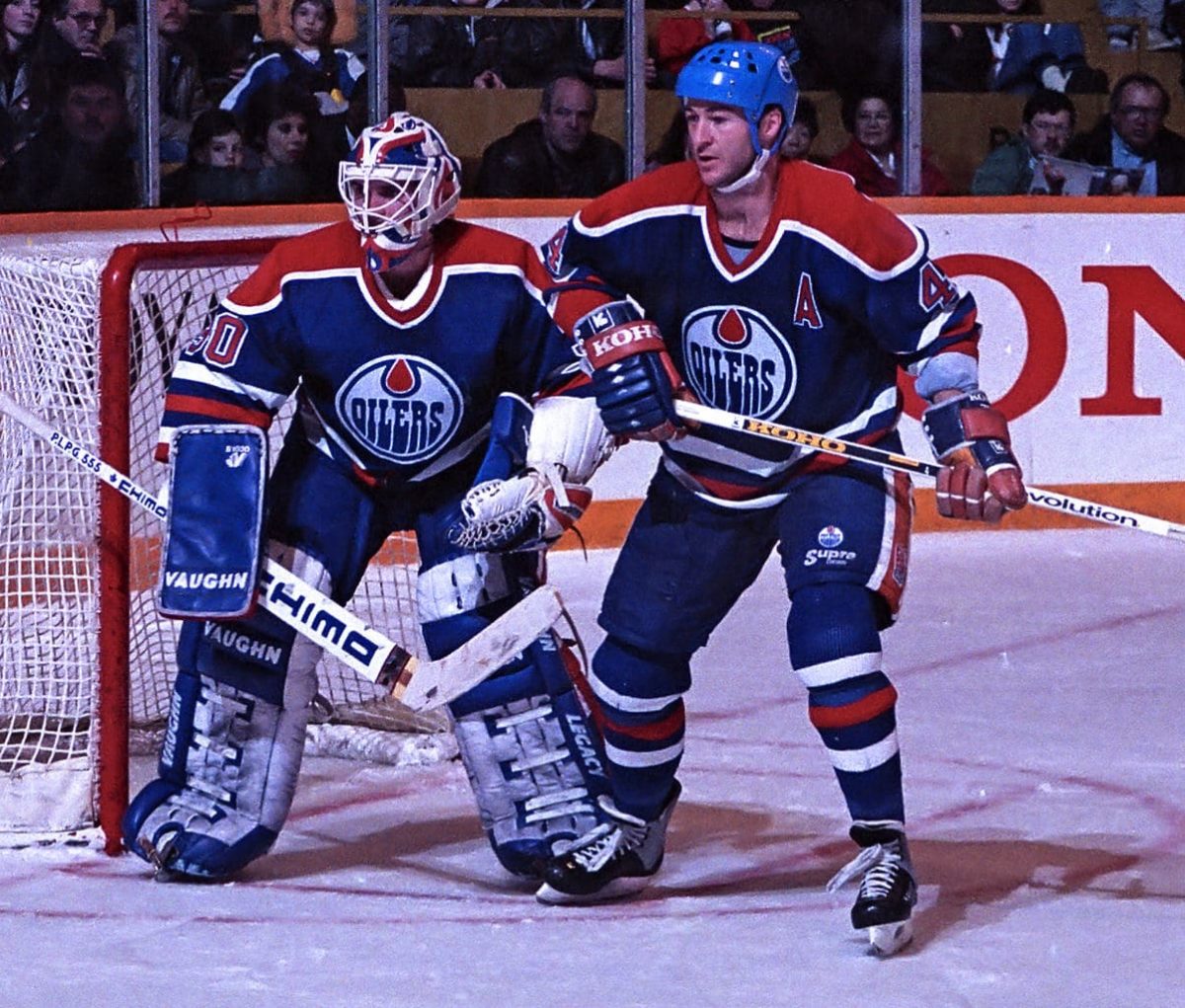 While backstopping the Oilers to their last championship in 1990, he played in 22 games with a 16-6 record, surrendering a playoff low 59 goals and producing a .912 SV%. 
Al MacInnis – July 4, 1994
Conn Smythe – May 25, 1989 (1,866 days)
Al MacInnis was one of the many homegrown talents who helped the Calgary Flames raised the Stanley Cup in 1989. However, after finding success that season, the organization failed to duplicate it in the following years, so MacInnis wound up with the St. Louis Blues in 1994.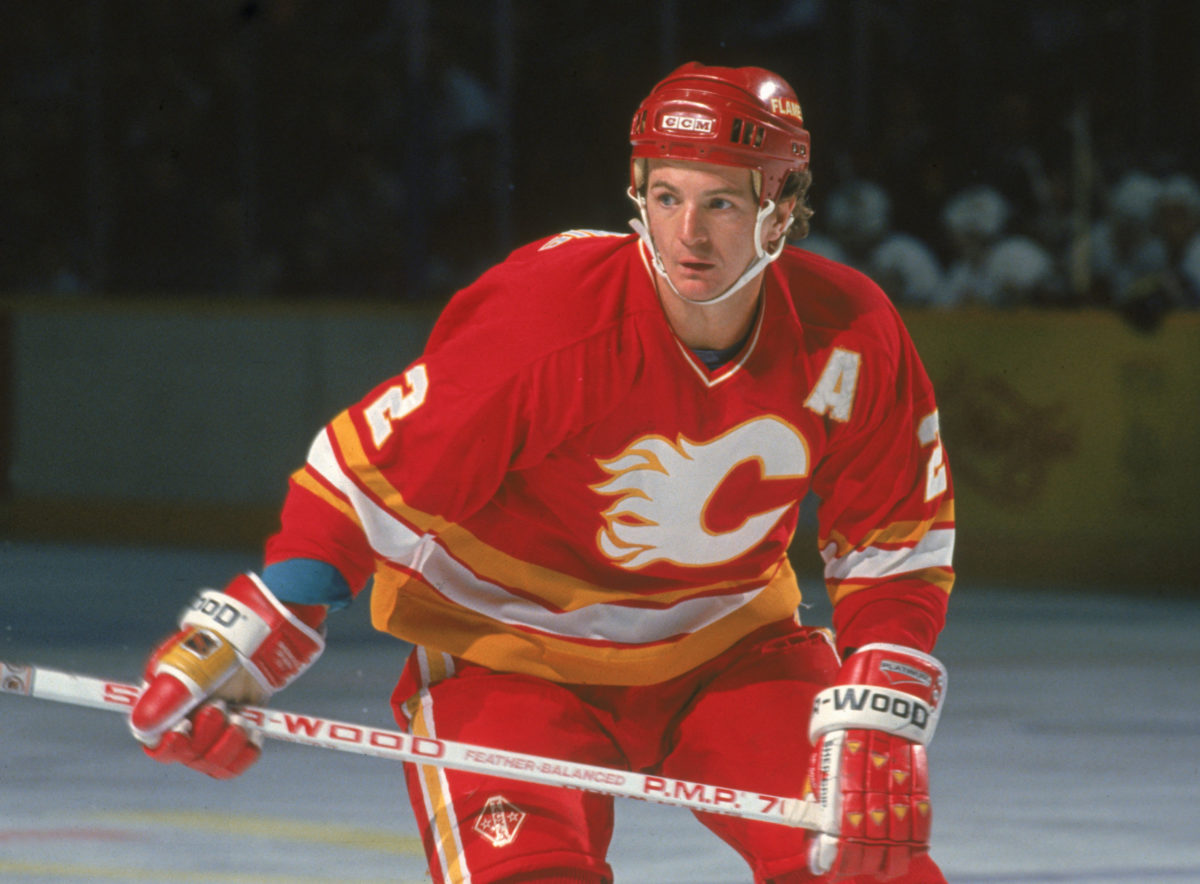 Interestingly, while leading his team to victory in 1989, he led all players with 22 games played, 24 assists, and 31 points. Additionally, four of his seven goals were game-winners. 
Ron Hextall – June 30, 1992
Conn Smythe – May 31, 1987 (1,857 days)
Ron Hextall is the first goalie in NHL history to score a goal and is one of the few players to win playoff MVP on a losing team. Despite being among the best to wear a Philadelphia Flyers jersey, he was dealt away in a package deal that brought Eric Lindros to town in 1992.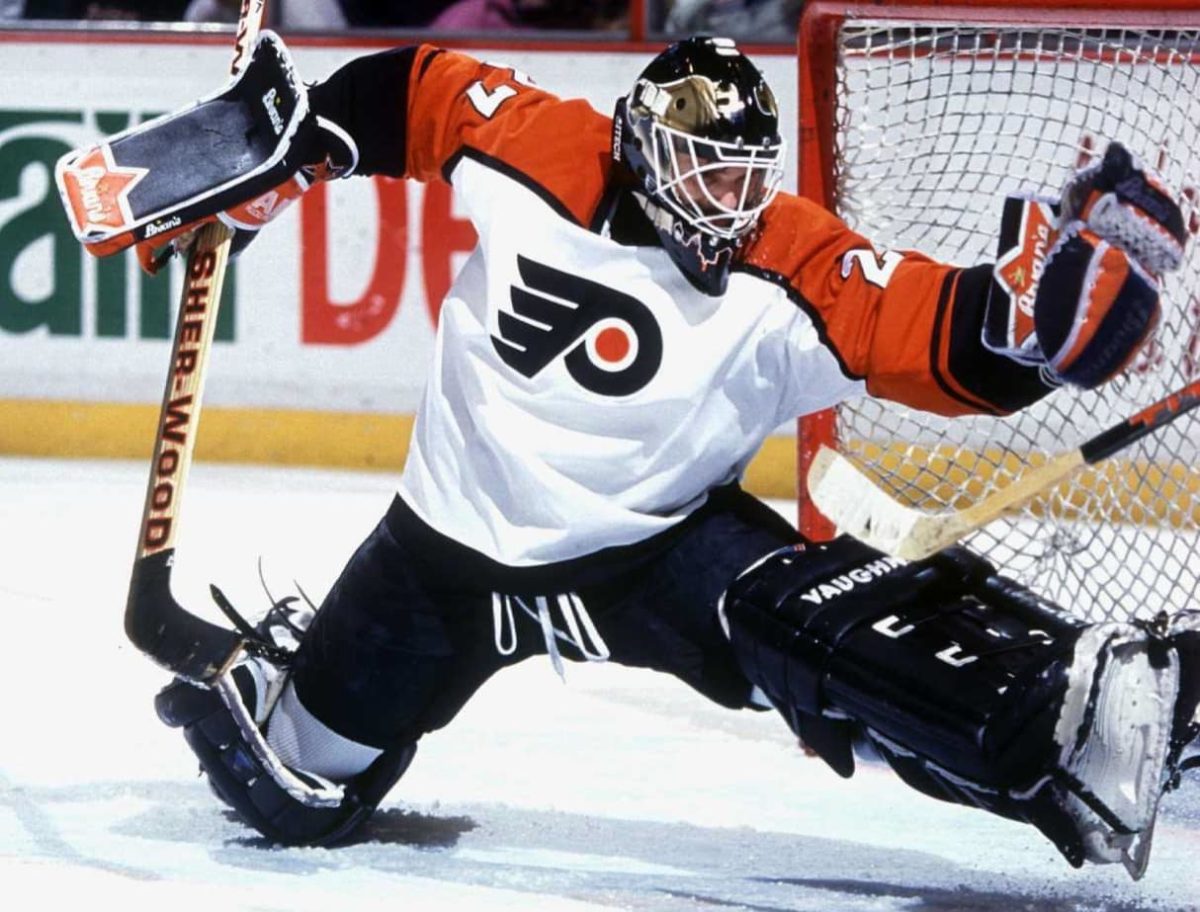 As a rookie in 1987, Hextall led the league with 26 playoff appearances, producing a 15-11 record while giving up just 71 goals. Additionally, he had two shutouts and played 1,542 minutes. 
Roger Crozier – June 10, 1970
Conn Smythe – May 5, 1966 (1,497 days)
Roger Crozier became the first player in league history to be named Conn Smythe winner from a losing team, backstopping the Detroit Red Wings to within two games of their first championship since 1955. Furthermore, he became the first playoff MVP traded, to the Buffalo Sabres, just a few seasons removed from winning the award.
---
Latest News & Highlights
---
Despite losing in Game 6 of the 1965 Final, he managed a 6-5 record through 12 games while surrendering just 26 goals in 668 minutes. 
Ryan O'Reilly – Feb. 17, 2023
Conn Smythe – June 12, 2019 (1,346 days)
O'Reilly was a vital member of the 2019 Blues team who edged out the Bruins in a seven-game series. Unfortunately, the Blues have struggled to field a contender and began dealing away players, including O'Reilly, who found a new home with the Maple Leafs in 2023.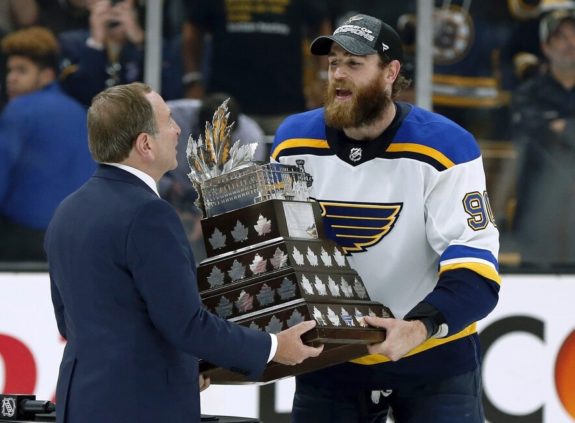 Although he wasn't a homegrown talent, he complimented his teammates, and together, they won it all. Moreover, he led the league with 23 points in 26 games while collecting two game-winners. 
Brad Richards – Feb. 26, 2008
Conn Smythe – June 7, 2004 (1,359 days)
Brad Richards joined the Tampa Bay Lightning as a 20-year-old in 2000, leading them to a Stanley Cup title within four seasons. However, despite all his success, the franchise decided to move him at the last minute at the 2008 trade deadline, sending him to the Dallas Stars.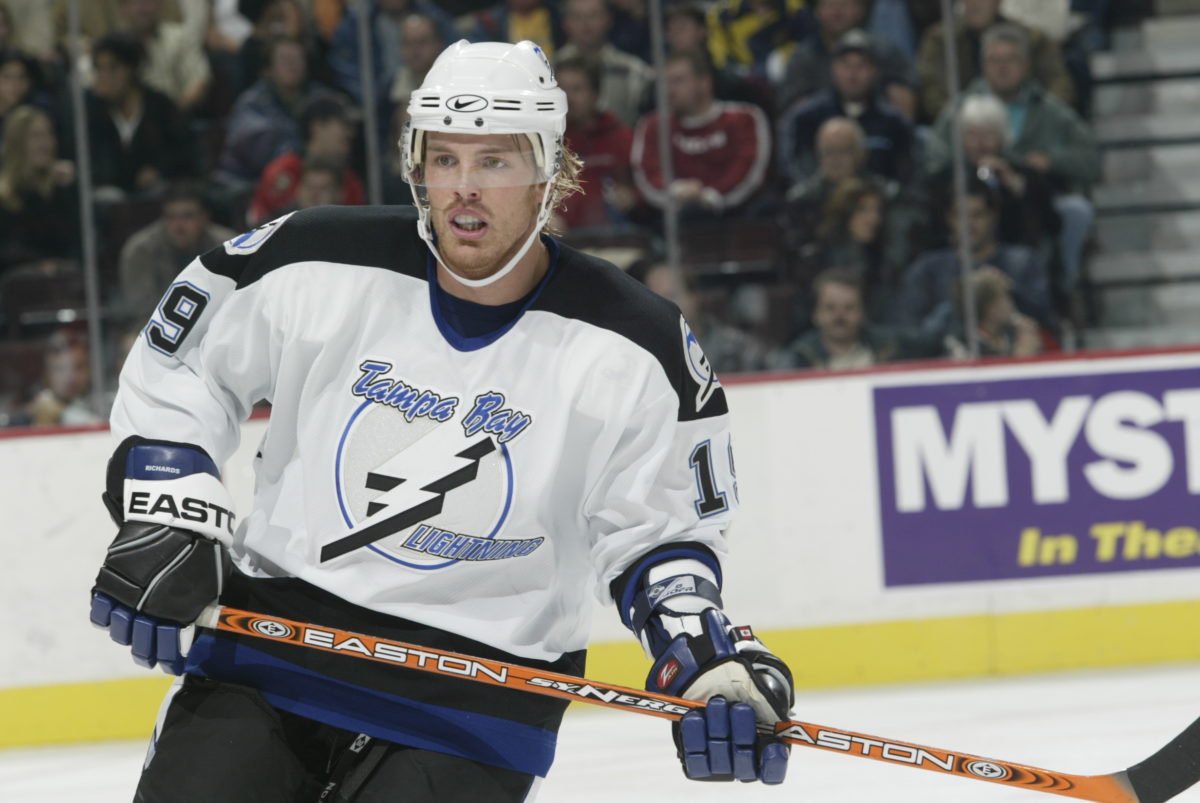 Historically, Richards had one of the best postseasons of any player, registering seven game-winning goals while producing 26 points in 23 games. 
Joe Nieuwendyk – Mar. 19, 2002
Conn Smythe – June 19, 1999 (1,004 days)
Joe Nieuwendyk won a Stanley Cup in Calgary before a breakdown in contract negotiations led to a deal with the Stars in 1995. Eventually, he was one of the missing pieces the Stars needed to win it all in 1999, beating out the Sabres in a thriller. However, the organization moved on in 2002, trading Nieuwendyk to the New Jersey Devils, where he won his third championship in 2003.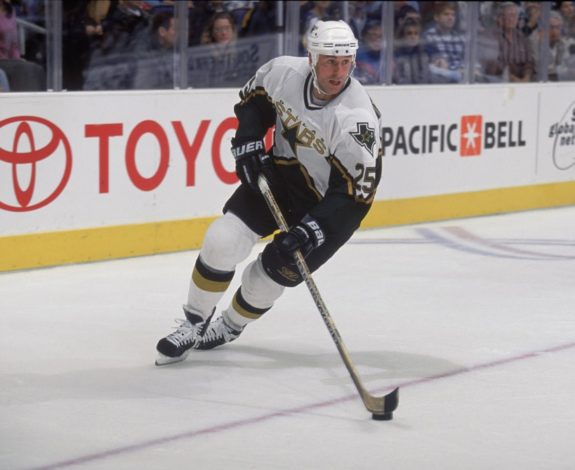 However, during the 1999 Playoffs, he collected a league-best 11 goals with six game-winners while skating in 23 contests. Additionally, eight of his goals came at even strength. 
Patrick Roy – Dec. 6, 1995
Conn Smythe – May 24, 1986, June 9, 1993 (910 days)
Patrick Roy may be the greatest goalie of all time, but that debate will always be open to discussion. However, he does remain the only player in league history to win the Conn Smythe Trophy on three separate occasions, carrying the Montreal Canadiens to the 1986 and 1993 titles. Despite Roy's heroics, he found his way to the Colorado Avalanche in 1995, where he would win his third championship a few months later.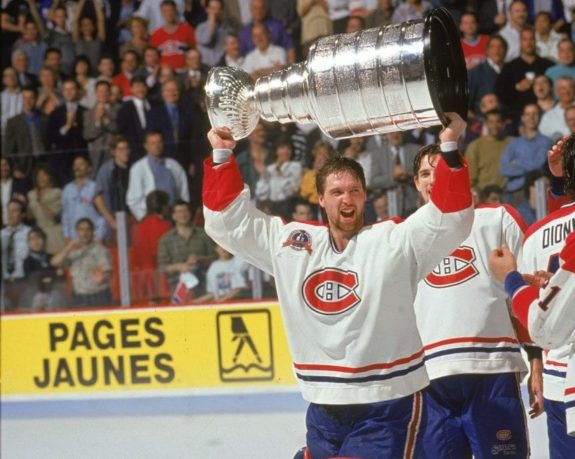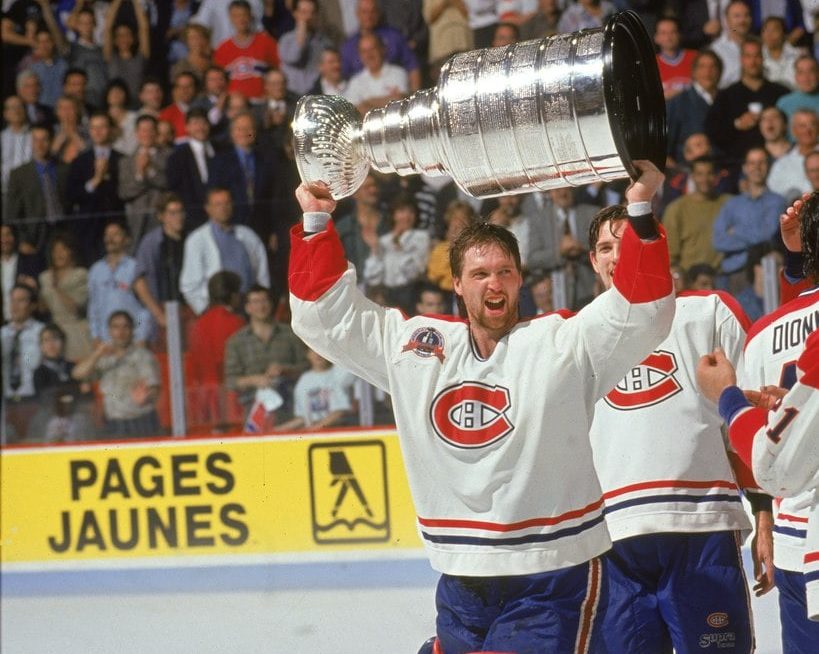 Interestingly, no Canadian-based team has won the Stanley Cup since Roy backstopped Montreal to their 24th championship with a 16-4 record in 1993. 
Tim Thomas – Feb. 7, 2013
Conn Smythe – June 15, 2011 (603 days)
Tim Thomas is a legend in the Boston area after delivering the Bruins to the Stanley Cup in 2011, setting a handful of postseason records along the way. Although he experienced success during a short period in his professional career, Thomas' off-ice antics led to a trade to the New York Islanders just two years removed from breaking a 39-year championship drought in Beantown.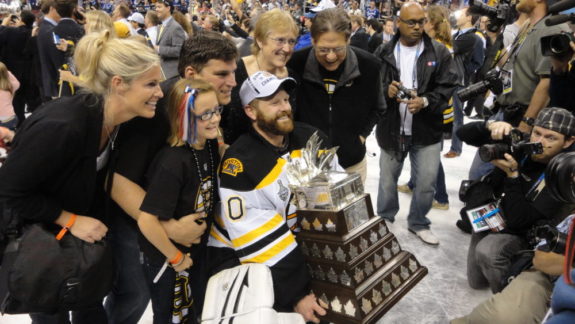 Historically, Thomas' 2011 Playoff numbers rank amongst the best all-time thanks to a .940 SV% and 1.98 GAA in 1542 minutes during 25 games. 
Claude Lemieux – Oct. 3, 1995
Conn Smythe – June 24, 1995 (101 days)
Claude Lemieux should end up in the Hockey Hall of Fame someday because wherever he went, his team would eventually win the Stanley Cup. After winning as a rookie in 1986, Lemieux wound up in New Jersey and was the driving force behind the franchise's first win in 1995. However, before opening night of the following season, the team traded him to the Avalanche, who would win the Stanley Cup a few months later.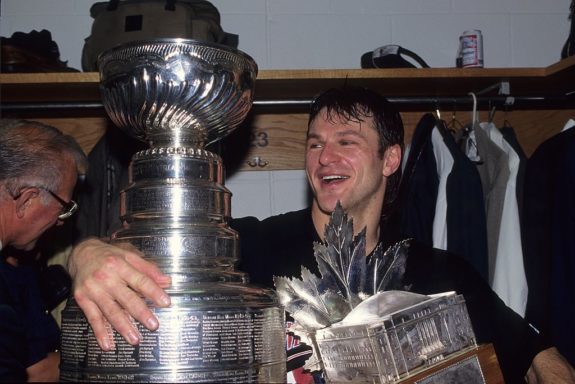 During the 1995 Playoffs, which witnessed the Devils sweep a powerhouse Red Wings team in the Final, Lemieux led the league with 13 goals in just 20 games. 
Wayne Gretzky – Aug. 9, 1988
Conn Smythe – May 30, 1985, May 26, 1988 (75 days)
Gretzky holds the most records in NHL history and is considered the greatest of all time. Even though many felt he would never play outside of Edmonton, their owner traded away The Great One to the Kings just 75 days after winning the Conn Smythe Trophy for the second time in his career.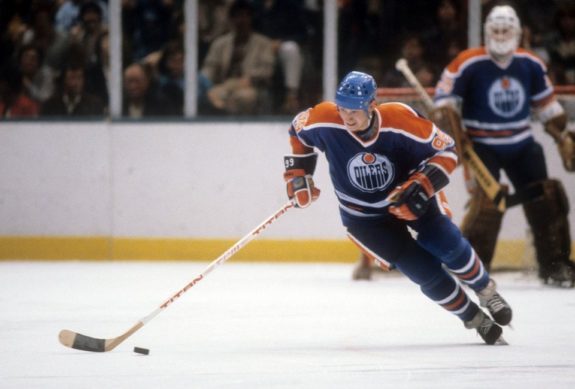 Interestingly, Gretzky set a personal best of 47 points in 1985 to win his first playoff MVP award; however, in 1988, he led the league with 31 assists and 43 points in just 19 games. 
Mike Vernon – Aug. 18, 1997
Conn Smythe – June 7, 1997 (72 days)
Mike Vernon is from Calgary, Alberta, and remains the only goalie in team history to lead his hometown team to a championship. Despite his successes, the team felt after 10 seasons that a prospect deserved a shot, leading to Vernon joining the Red Wings in 1994.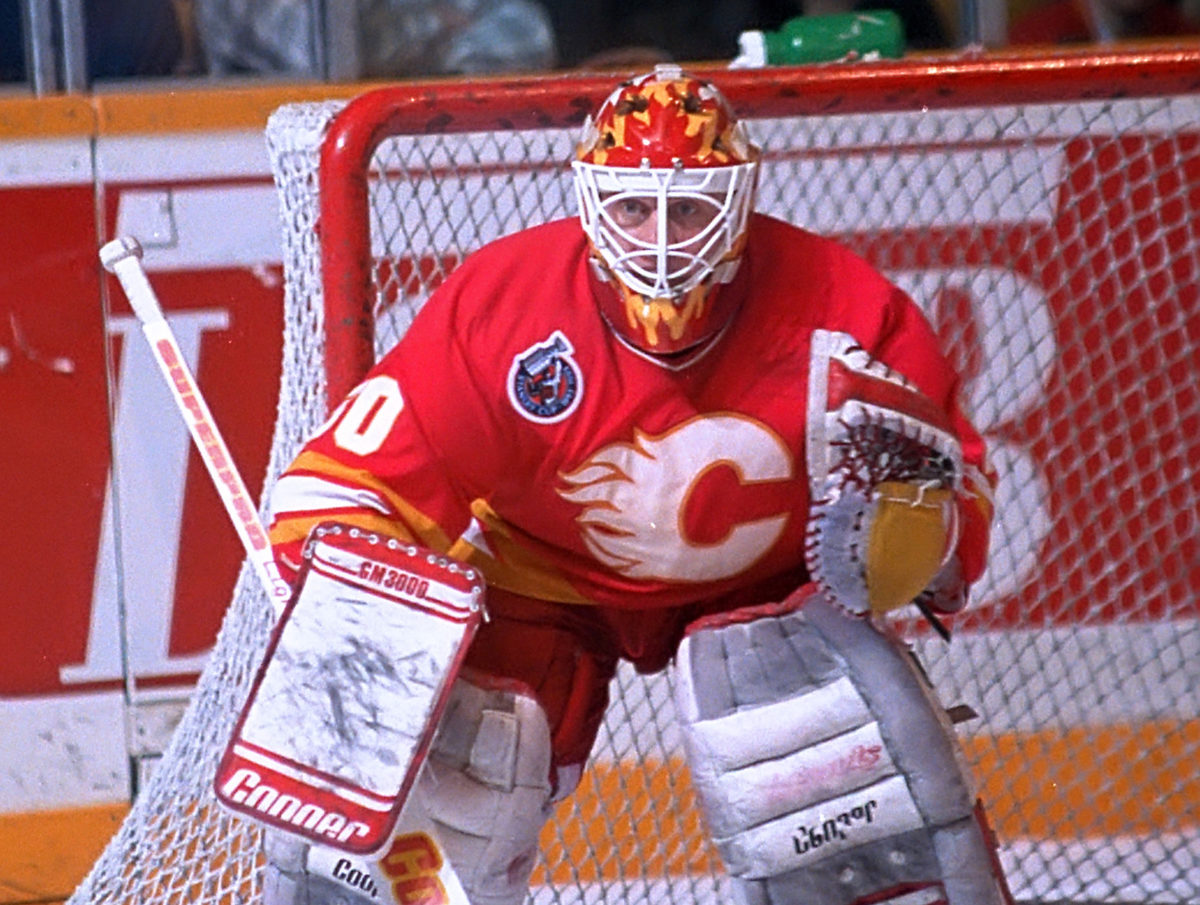 Eventually, Vernon would capture his second Stanley Cup title, helping Detroit break a 42-year championship drought with a win in 1997. Sadly, after posting a 16-4 record in the postseason, the Red Wings had to make a move to protect Chris Osgood, so they dealt Vernon to the San Jose Sharks just 72 days after winning the Stanley Cup. 
Historical Context
Surprisingly, five Conn Smythe winners between 2010-2019 have found new homes outside the franchises they won championships with, including the 2011 (Thomas), 2012 (Quick), and 2013 (Kane) winners. 
Additionally, they join a list of two players dealt from 2000-2009, including back-to-back winners, 2003 (Giguere) and 2004 (Richards). However, this decade fails to compare with 1990-1999, which saw six players traded, including 1990 (Ranford), 1993 (Roy), 1994 (Leetch), 1995 (Lemieux), 1997 (Vernon), and 1999 (Nieuwendyk). 
Related: Notable NHL Captains Who Got Traded
Interestingly, outside of the four members of the Islanders dynasty (1980-1983), every other winner from the 1980s eventually wound up traded; 1984 (Messier), 1985 (Gretzky), 1986 (Roy), 1987 (Hextall), 1988 (Gretzky), and 1989 (MacInnis). 
Ultimately, before Gretzky became the second Conn Smythe winner dealt in 1988, Crozier was the only playoff MVP included in a trade for 20 years. 
---
---