Each Friday, Ten Fantasy Thoughts brings you valuable insight to line changes, buy-low candidates and updates on why a player may be struggling or surging for the past few weeks. This week, Ten Fantasy Thoughts will be discussing Jeff Carter's offensive woes, the return of a few Stars and much more.
1. Artem Anisimov is currently sitting at five-percent owned on Yahoo! while playing the past few weeks with Marian Gaborik and Derek Stepan. The Russian Rifle has thirteen points in his last fourteen games and has fourteen shots in his past three games. While playing with Gaborik and Stepan, he has been a left winger which begs the question as to when he will gain left-wing eligibility on fantasy hockey sites. The Rangers rotated forwards on the top powerplay last game while shifting Gaborik to the second unit to spread the offense. Anisimov was one of those forwards on the top unit.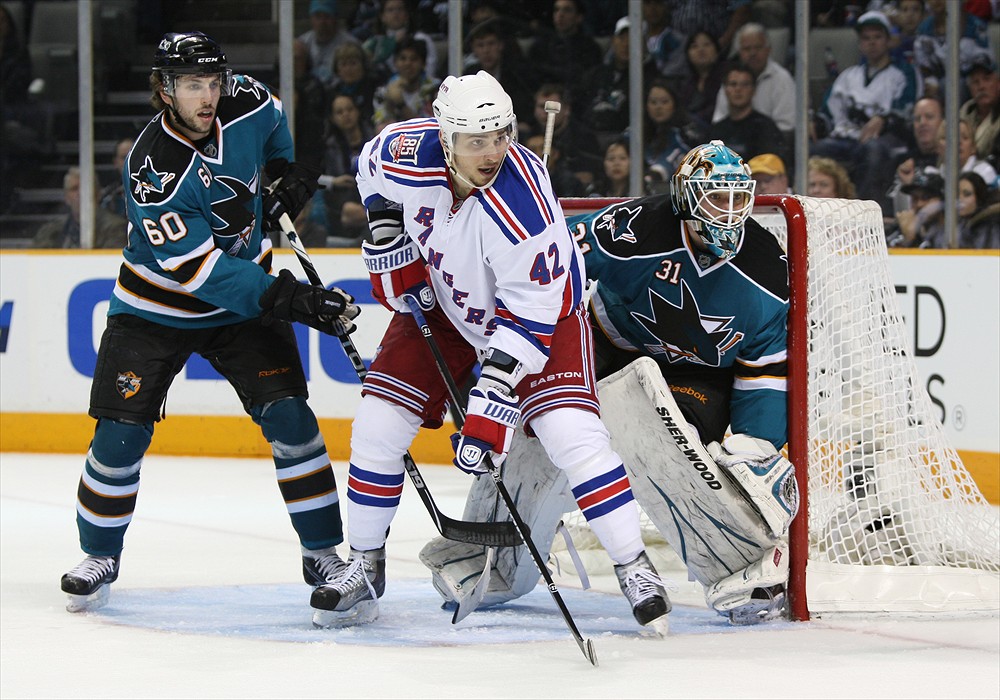 2. Buy-low candidate of the week: Jeff Carter. He has a career 10.7 shooting percentage but this year he is running at 5.4%. From those numbers, one can double his goal totals. Also interesting to note is that his linemate Rick Nash's percentages are also operating well below careers totals (7.7% vs career 12.9%). Look for Carter's assist totals to rise when Nash starts finding the back of the net. Shooting percentages almost always balance out so look for these guys to start shooting at a much higher rate and ride the hot streak while it lasts.
3. At the one-third mark of the season, Patrik Berglund has struggled with a miserable total of six goals and eleven points in his first 28 games.  This could be due to the fact that the 23 year-old had fairly high expectations being a 2006 first-round draft pick and coming off a career high of 52 points in 82 games last season. He finished the year with 31 points in his last 39 games. Berglund is beginning to show promise though, having a four-game point streak up until last night. The return of linemate David Perron and an eventual upswing in the eam's powerplay production should create some tremendous production.
4. The Montréal Canadiens powerplay has scored three goals in its last 65 opportunities. The belief of many Habs fans is that there are two key reasons for their powerplay struggles. Firstly, they have been rolling defenseman P.K. Subban, Alexei Emelin, Raphael Diaz and Josh Gorges on the extra man, none of whom who have proven capable of running a powerplay at the NHL level. Secondly, Kirk Muller played a significant
role with Montréal's special teams. The powerplay excelled last season under his guidance, even without the talents of Andrei Markov and before the arrival of James Wisniewski. They can only wait and hope that Markov's return will take some pressure off the forwards and open up some space for better scoring chances.
5. Nick Foligno has been an offensive stud so far this season with ten goals and nine assists in 29 games. He is not known for having a deadly shot, superior hands or an elite vision, but he is surprising many with his sixteen points in his last seventeen games along with his enormous amount of hits. Last season it took him 25 games to finally register his first goal and he only managed six points in that span. Foligno is traditionally a thirty to thirty-five point player, but playing on a line with the all-star candidate Daniel Alfredsson and Cornell graduate, Colin Greening, who also found an offensive game in his offseason, sets the course for a career year. Foligno is only six-percent owned on Yahoo!. Here is a beauty from Nick Foligno on Wednesday night: http://www.youtube.com/watch?v=A7K7CGTlnaM
6. The revolving door of potential linemates for the Ducks duo, Ryan Getzlaf and Corey Perry continues to spin. The Ducks have tried Matt Beleskey, who has three points this season, Niklas Hagman, who was waived by the Flames, as well as the usual Bobby Ryan. However, none of them seem to be sticking under new coach, Bruce Boudreau. If I were a fantasy hockey manager, I would keep a close tab on who is lining up next to these two as he would have tremendous offensive upside playing alongside the reigning MVP and the balding playmaker, Ryan Getzlaf.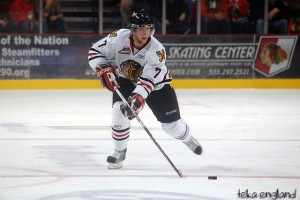 7. Kris Letang is out for the next little while with a mild concussion. Paul Martin has replaced him and Steve Sullivan sits on the other point.  Since Sullivan isn't getting any younger, will Martin be the only legitimate option next to Letang in the next few years? While Martin did have a 37 point campaign following the lockout, there is a star rising in Portland Winterhawks', Joe Morrow. He was selected in the first round this past June and excelled at rookie camp, even making it to the final cut at the Penguins training camp. He has a left-handed shot and sits in third in the Western Hockey League in points by a defenseman. The Sherwood Park native turns nineteen today.
8. Last night the Dallas Stars welcomed back hard-working forward Brenden Morrow and offensive-defenseman Alex Goligoski. The last time that the two were in the lineup was November 20th. The usual offensive suspects struggled throughout their absence but a few Stars won't be too happy to see them back: Souray (0G/0A), Ribeiro (0G/5A), Benn (1G/3A), Eriksson (1G/3A), Dvorak (3G/4A) and Ryder (3G/2A).
9. Could Dustin Penner be turning a corner? With the injury to Mike Richards, Dustin Penner has slid into a top line role next to Anze Kopitar and Dustin Brown. Penner has a three game point streak and has taken three or more shots in each of those games. Penner had 63 points back in the 2009-10 campaign while playing with the likes of Nilsson, Gagner, Horcoff and Hemsky. He may be turning into the player the Kings paid for at last year's trade deadline.
10. Why can't Alexander Ovechkin seem to get onto the scoresheet as much as years past? Here is an informative statistical breakdown of Ovechkin's struggles, written by DobberHockey's Ryan Goddard: http://www.dobberhockey.com/index.php?option=com_content&view=article&id=4181%3Aare-they-worth-it&catid=911%3Aryan-goddard&Itemid=117&fb_source=message