In Monday's gold medal game, Canada survived a nail-biter to win their first gold since 2009. The 2015 tournament ended up being a very low-scoring, tight defensive one compared to recent years. Only 176 goals were scored this year, compared to 202 and 220 the past two years.
There were a number of players or teams that disappointed during the course of the tournament. In each case, a lot was expected of them coming into the tournament because of their pedigree, but they failed to live up to the hype.
5. Vitek Vanecek, Goalie, Czech Republic
Vanecek was the first European goaltender selected in last year's draft, 39th overall to the Washington Capitals. He was anointed the starter for the Czechs based on his strong play for the U20 team heading into the tournament. His .938 save percentage in those games gave Czech fans confidence in what was supposed to be one of their strongest teams in years.
He started the first three Czech games, losses to Russia and Switzerland, and a win against Denmark. In his lone win, he faced just 14 shots and let in 3 goals, and the Czechs needed overtime to beat Denmark. Among goalies who played over 50% of their team's minutes, he finished with the worst save percentage (.829) and second worst GAA (4.31).
When backup Miroslav Svoboda took over in the final two games, he posted a .942 save percentage and 1.51 GAA. In addition, three European goalies selected after Vanecek in 2014 (Shestoryorkin, Soderstrom, Husso) vastly outplayed him in the tournament, averaging a .925 save percentage.
4. Team USA's Offense
Coming into the tournament, much ado was made about the American offense. It featured four former first rounders, a likely 2nd overall pick in Jack Eichel, and a possible 1st overall pick in Auston Matthews. In their pre-tournament game against Sweden, they rang up 10 goals.
Based on 3 pre-WJC games, summer & players' previous work, can say this is easily best USA F group I've seen since I started covering (2007)

— Chris Peters (@chrismpeters) December 24, 2014
Alas, it ended up being their lack of offense that led to the US being the first team eliminated from the tournament. The defense and goaltending did their job, allowing 7 goals in 5 games. The offense, however, mustered just 15 goals. The power play in particular was very ineffective, converting just 14% of their opportunities. For a comparison, Canada and Sweden were both over 40%.
Aside from Dylan Larkin, the five former first rounders and future lottery picks contributed just five goals all tournament.
3. Jakub Vrana, Forward, Czech Republic
The second Czech to appear on the list, Vrana was expected to carry the offensive load along with David Pastrnak. The 13th overall pick in 2014, he dazzled fans with his skill at Capitals prospect camp. This season, his 16 points in 23 games in the SHL was second most among all players under 19 in the league.
While Pastrnak held up his end of the bargain for the Czechs, Vrana floundered. Pastrnak led the team with 7 points, and Vrana was able to produce just two goals and an assist. Vrana had been a point-per-game player in six games for the U20 national team heading into the tournament. His three points ended up being just a one point improvement on his performance in last year's tournament.
Not the greatest WJC for #Caps prospects Jakub Vrana and Vitek Vanecek http://t.co/1zzLAmx9NC

— RMNB (@russianmachine) January 3, 2015
2. Kasperi Kapanen, Forward, Finland
The 22nd overall pick in 2014, Kapanen got a cup of coffee with the Penguins in preseason and was impressive in those four games as an 18 year old. Upon returning to KalPa (a team his father Sami owns the majority of), Kapanen posted an impressive 16 points in 19 games in Finland's top league. That point production was leaps and bounds better than anyone in his age group.
Kapanen was supposed to be on the Finnish team that won gold in 2014, but was injured in selection camp before the tournament. As defending champions, the Finns would have a target on their back in 2015. If they were going to repeat, they would need a big performance from Kapanen, their premier forward.
Through all of pool play, Kapanen was held off the scoresheet entirely. He failed to generate the offense expected of him, and as a result, the Finnish team suffered. He managed to score one goal in Finland's quarterfinal matchup against Sweden, but that ended up being his only point all tournament.
1. Team Finland
After winning their first gold medal since 1998 last year, Finland came into this tournament with something to prove. The last time the Finns entered the tournament as defending champions, they went 2-3 overall, bowing out in the quarterfinals. They were certainly hoping for something better this year.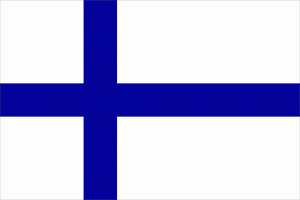 Unfortunately, Team Finland fared even worse this year. They went 1-2-1 in pool play, with their only victory coming against the now relegated German team. In pool play, they scored a paltry five goals in four games. They nearly matched their tournament total in goals during their quarterfinal loss to Sweden, where they scored a whole three goals.
After scoring four points in last year's tournament, Artturi Lehkonen managed just one goal. Kapanen was invisible. Their best forwards ended up being two that haven't even been drafted yet; 2015 eligible Mikko Rantanen and 16 year old Jesse Puljujarvi.
Juuse Saros was a wall in net for the Finns last year, posting the best GAA (1.57) and save percentage (.943) en route to gold and being named to the tournament all-star team. This year, he struggled with a GAA above 3 and save percentage of .875 before losing the job to Ville Husso.
Bill Schoeninger is a Philadelphia Flyers writer and current Boston University student studying business. Coming to THW from Hometown Hockey, Bill follows and writes about the Flyers, Boston University Terriers, and NHL Draft prospects. Follow him on twitter @BSchoeninger17