There has been a lot of talk lately, deservedly so, about realignment as a result of impending expansion in the NHL. Let's assume that you are a hockey fan reading this right now and you agree that the Stanley Cup Playoffs is the best postseason in professional sports. Now what if we told you that we could make the NHL postseason and the Stanley Cup Final even better? Still with us? Good. All it will take is one simple move to make great, greater and to create a buzz in the hockey (and possibly) sports world. In a way it's not really a new idea, as the NHL previously had this format for their postseason — in the 1979–1980 season, a new playoff system was introduced where 16 of the league's 21 teams would qualify for postseason play. The four division winners would qualify for the playoffs while twelve wildcard positions rounded out the sixteen teams.
Let's do away with divisions, and conferences and just have a league of 32 teams (with the addition of two more teams), with the top-16 teams qualifying for the tournament. The teams will be seeded 1-16 with the one seed playing the sixteen, two playing fifteen, etc., and yes, there will be possible long distance (travel-wise) series; something Detroit had to deal with for years while they were in the Western Conference and Toronto dealt with before they moved to the Eastern Conference when the Quebec Nordiques moved and became the Colorado Avalanche. If you have a good-great season, you'll earn home-ice and therefore will have to travel less, especially at the start of series.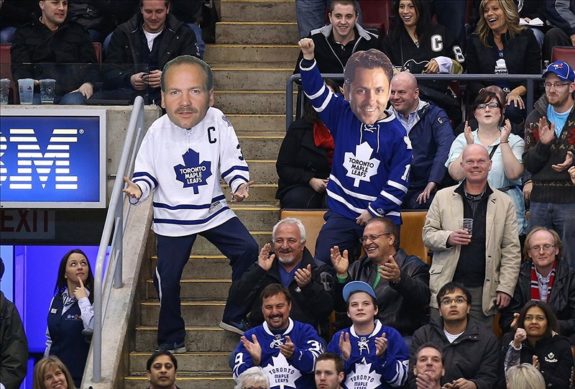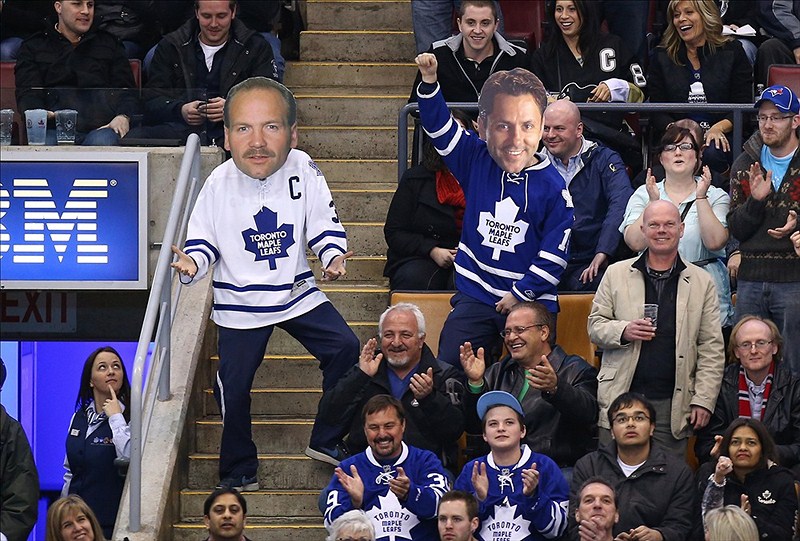 Here are last year's standings, with the teams ranked 1-16 by points; all sixteen teams made the playoffs under the current format by the way. Under the 'new' format here is what the first round match-ups would look like:
1-New York Rangers vs 16-Calgary Flames
2-Montreal Canadiens vs 15-Pittsburgh Penguins
3-Anaheim Ducks vs 14-Winnipeg Jets
4-St. Louis Blues vs 13-Ottawa Senators
5-Tampa Bay Lightning vs 12-Detroit Red Wings
6-Nashville Predators vs 11-Minnesota Wild
7-Chicago Blackhawks vs 10-New York Islanders
8-Vancouver Canucks vs 9-Washington Capitals
Under the new format, we would have actually gotten two of the same first round match-ups that we saw during April: Ducks v Jets and Lightning v Red Wings. The real bonus to this possible change would be to think of the scenarios that could play out — imagine a Habs v Bruins Stanley Cup Final, or an all-California Final, or a Minnesota v Dallas Final, and so on. With the recent changes in divisional play and scheduling teams are now playing less games against the teams that they are competing for playoff spots with, so why not do away with that format so that each game does in fact have an impact on the standings. With 31 opponents on a team's schedule they would eat up 62 of their 82 games on the schedule just playing each team twice (home and away), the remaining twenty could involve the closest 'geographical opponents' to cut back on that travel that may be necessary come playoff time.
@DRdiabloTHW Amen. Every sport needs to do this. Too many teams on the schedule to make divisions matter anymore. Take the top 16 and go.

— Michael Gwizdala (@MichaelTHW) July 26, 2015
With the likelihood that the two teams added will be located in Las Vegas and Quebec City, there will have to be some form of realignment as the East already has 16 teams and the West currently has 14 — already an unfair and unbalanced issue. If the NHL is insistent on keeping some form of divisional play they could go the route that the NFL did when they expanded to 32 teams as our Colin Fitts points out. In this scenario there would be eight automatic bids to the Cup tournament and eight at-large bids for the remaining 24 teams to battle over; not unlike the format mentioned at the top of this article that the league used at the start of the 1980s. Recently teams have battled to the final day for one or two spots, imagine what this would have been like last season with an opportunity for the Kings (95 points), Bruins (96) and Flames (97) to possibly leap frog each other.
https://twitter.com/FittsTHW/status/625374709463396352
The nostalgic, old school crowd won't want to change formats but the game has evolved so much (for better or worse) the last few years (see: the shootout, no red line, trapezoid, 4-on-4 overtime, 3-on-3 overtime, etc), what is there really left to hold on to? Some will say rivalries will be ruined, but rivalries aren't ruined by not being in the same division or conference. From the fan's point of view: once an enemy, always an enemy and this creates the opportunity for new rivals/enemies. The players don't stay with one team their entire careers anymore, often jumping ship to sign a contract with a "rival" that offers more money or term or both.
@DRdiabloTHW some people will be hurt over the loss of "division rivals" but let's be real, a rival is a rival no matter what div they're in

— amayzingamanda (@amayzingamanda) July 26, 2015
Maybe this is all a pipe dream. Maybe we'll never get to see a Blues-Blackhawks Final or we'll never see Johnny Gaudreau's Flames battle Connor McDavid's Oilers for not only Alberta, but the Stanley Cup as well. The NHL has made so many changes that from this chair it seems like the logical next step in not only being an innovative league but being risk-takers; which for all the heat that the NHL does take, they are not afraid to take chances with not only non-traditional franchise locations, but also with their rule changes throughout the last twenty or so years.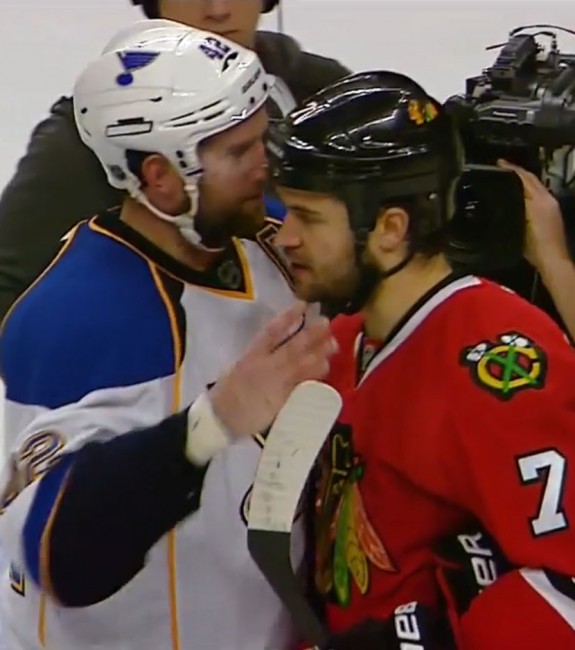 The NHL has also implemented rule and format changes on a three-year, almost probational basis, with the opportunity to revisit or tweak certain issues or even make new rules on the fly at times as we've seen. Likely though, unfortunately, we will never see this come to fruition; but it's sometimes fun to dream. As is pointed out below, the teams in the Eastern Time Zone (which outnumber the ones in the West) will likely never go for this; the West teams are already screwed with travel as is for the most part and don't you think the Oilers would have a better chance at becoming a playoff team with out having to battle their way out of the rugged Pacific Division that contains the Ducks, Kings, Canucks, Sharks and Flames currently?
https://twitter.com/FittsTHW/status/625373397669654528
Dan Rice can be reached via Twitter: @DRdiabloTHW or via Email: drdiablo321@yahoo.com