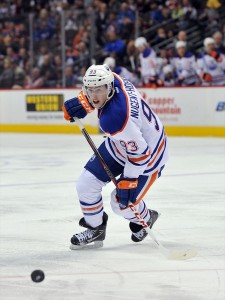 There have been many outstanding first year players in the NHL this season. Matt Read and Sean Couturier have both enjoyed great seasons in key roles for the playoff bound Philadelphia Flyers. Adam Henrique of the New Jersey Devils and Carl Hagelin of the New York Rangers have put up strong numbers for their respective teams. But it might be a two horse race for this years Calder trophy, as two players have shone brighter in their freshman years.
Gabriel Landeskog, drafted 2nd overall in 2011 has had a breakout year for the Colorado Avalanche. He finished the season second among rookies in goals with 22 while playing all 82 games. (Matt Read led all rookies with 24 goals, but the fact that he's 25 years old might keep him from winning the Calder). Landeskog has an astounding +20 rating on a non-playoff team, and proved to be one of the most important players in the Avs fight for the playoffs this season. Colorado fell short of the postseason, but they were in contention right till the end, eventually landing in 11th place in the Western Conference. Injuries to star Matt Duchene paved the way for Landeskog to become arguably the Avs best player. His maturity has led many to believe that he is the next captain in waiting. At just 19 years of age, Landeskog proved his versatility, playing in all situations, including on the penalty kill. His 52 points is tied for first among rookies. The player he is tied with? The only man chosen ahead of him the draft, Ryan Nugent-Hopkins.
Nugent-Hopkins, for all his skill and hockey sense, was pegged by some pundits as not being NHL ready. They felt he wasn't big enough or strong enough to compete at the highest level. But the Edmonton Oilers believed that their prized prospect would be able to handle the riggers of an NHL season, and despite a freak injury that limited his games played, they were correct. In just 62 games (20 less than Landeskog), RNH finished with 18 goals and 52 points on a dismal Oilers team that finished 29th overall in the NHL. Despite the Oilers talent, the team struggled mightily all year, and are destined for yet another lottery pick. But the teams woes didn't stop RNH from having an outstanding rookie campaign. The 18 year old was dominant at times, his ability to create chances and read plays enabled him to produce at a high level all season long. By prorating his stats, if Nugent-Hopkins had played all 82 games, he would be projected to get 77 points, far more any other rookie this season.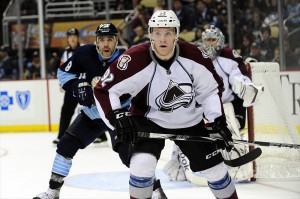 Both rookies have had great seasons, and there can be strong arguments made for either one to win. Some will cite Landeskog's importance to his team's playoff run, his versatility and his plus/minus rating (RNH was a -2 on the year). Supporters for Nugent-Hopkins will note how many fewer games he played than Landeskog, yet they have the same number of points. His detractors however will note his defensive struggles, while Landeskog excelled without the puck. Neither player led their team into the playoffs, so there isn't an advantage there (even though the Avs came closer) and they're just about the same age. It will be a tough choice for voters as both players are very deserving. Who gets your pick?