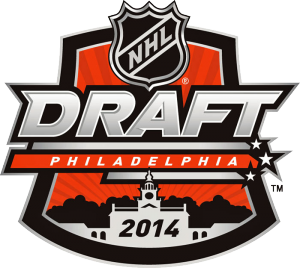 With Lord Stanley's Cup having found its home for this summer, the official NHL season has drawn to a close. Logic would dictate that, since there are no more hockey games being played, there will be a sharp decline in media coverage around said sport. For the NHL, this couldn't be farther from the truth. Arguably the busiest time of year for any hockey writer (on average) is always the period between Gary Bettman getting booed at centre ice in the Stanley Cup Final to when Bettman gets booed on the stage of the NHL Entry Draft. This is the time of year where insider connections are most abused, rumour mills are generating some of the most convoluted schemes and fact sometimes is stranger than fiction when it comes to NHL storylines.
At the centre of all of this is the NHL Entry Draft where fans, GMs and the media alike get to salivate, speculate and perhaps even postulate the next incarnation of The Great One. Nobody's gotten it right yet, hoowever, as Wayne Gretzky's half of the record book still threatens to remain untouched for the foreseeable future. If nobody has gotten it right since Gretz came into the league in '79-80 (first year in the NHL, even though he was never drafted), who's to say there ever will be a "Next One"? Why should we even pay attention to a league's draft where the best player in its history, who will likely never be ousted from that position, hasn't played a game in over 15 years nor even worked in an NHL arena in 5?
Much more than the young guns
Rich Evans, a Vancouver based hockey agent and founder of Points West Sports & Entertainment, was kind enough to sit down and have a conversation with myself about the upcoming NHL Draft. Rather than talk about the importance of picking up high draft picks for a team in rebuild mode, we talked about why the draft was such a big deal in the first place. Drafted players come and go and outside of the top ten selections it's usually a fairly arbitrary ranking system by each team as to where they select each player. Statistically speaking, it's anyone's guess outside of the first round whether or not a player will have a significant impact in the league. Just take a look at this graph, found on Hockey Prospectus (s/t to Matt Pfeffer for the legwork) which I came across by reading That's Offisde's post for Canucks Army on why they should draft Sam Reinhart.
That's a breakdown of a player's average GVT (Goals Versus Threshold) in relation to the position in which he was drafted. That's Offside does a much better job explaining the finer details, so here's what he says about GVT:
 It measures player contributions in GVT (Goals Versus Threshold), which is essentially a hockey version of baseball's WAR. GVT measures a given player's contribution in goal differential contributed above a replacement level player (ie: one freely available on the open market. Guys like Zac Dalpe, Tom Sestito, Andrew Ebbett, etc.), but it's not commonly used due to the fact that most of the time, we're trying to predict how a player will perform in season n+1 by looking at how he did in season n. GVT uses goals, which we all know are noisy on a season-by-season level, so it's usefulness is generally limited by sample size issues. When looking at the scope of a career however, most of these issues should wash out, leaving us with a good measure of career-long player value.
With that in mind and a fancy graph on hand, you can see that as the draft goes on the average quality of a player decreases exponentially. Outside of the first round its really tough to say whether you'll get a player like Austin Smith (128th overall, 2007 draft)  or Evans' client,  Jamie Benn who was drafted one spot back of Smith by the same team (Dallas had back to back picks).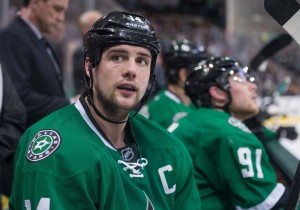 Heck there's 4 players out of the first round of that 2007 draft that haven't stepped foot on NHL ice (Logan MacMillan, Patrick White, Angelo Esposito, Nick Ross), one drawing a total 1 GP of major league experience (Nick Petrecki), and one drafted in the top ten that has 20 games played since 2007 (Zach Hamill). So if it's so hard to accurately judge whether a player will inevitably become a great NHL-er, why do people tune in to this sensationalized Powerball draw?
The real deal on Draft Day
No, what makes the NHL Draft such a hot-bed for storylines in the League of Extraordinary Hockey Writers is usually what happens behind the scenes. Minus the sadists in the crowd, nobody really tunes in to watch Gary Bettman get booed every ten minutes or so when he gets to hop on his three-step ladder in front of the podium. They tune in to hear about Vancouver trading Cory Schneider for the 9th overall pick, or get all giddy about the Staal brothers uniting in Carolina at the expense of Brandon Sutter (and arguably any chance Pittsburgh had at winning another Cup in the near future). Evans, a veteran of many NHL entry drafts as a player agent, says that the super-hyped off-season event provides a unique opportunity for deals to be made:
"Its a big deal, and there's a lot of drama (see Vancouver's Schneider trade). The draft brings all of the GM's and agents together in one city. That doesn't happen any other time during the year. It allows for deals to either start (i.e. preliminary discussions) or finish in the culmination of a trade. So it's a pretty unique event in the sense that it brings everyone together in one city for 48-72 hours. (It's) where a lot of work gets done."
It's true, you'd be hard-pressed to find another event throughout the course of a calendar year that would find every GM in physical attendance, making the efficiency at which deals can be made much higher than playing telephone tag with a colleague who works over a thousand miles away. Thanks to many current (and former) GM's in the league, however, there are also plenty of no-movement clauses that players get to enjoy in their contracts. This means, that in order for a lot of high profile deals to be completed there needs to be the consent of said player being dealt, something that usually is worked through by a player's agent. Who else is usually in attendance at draft day, advising younger clients as they wade through their first steps into professional hockey? If you guessed agents, then give yourself a pat on the back or something, because that's exactly who it is. So with every GM and most agents in attendance, it's fair to assume that lightning will most likely strike in the bottle that is the draft floor.
How do you draft marketability?
It's one of the toughest questions to answer for Gary Bettman, but it seems as though he has identified a pretty unique calendar date to not only attract new fans but also feed the mouths of fans he's already won over. Bring 'em in with the promise of young talent, keep them with the possibility their new favourite team will make a blockbuster deal at the draft to make them instant Stanley Cup favourites. New fans get to ogle over the Sidney Crosbys, the John Tavares', the Steven Stamkos', etc. while the seasoned fan gets to speculate how the final piece to their own team's Stanley Cup puzzle will be found by trade. Bettman even gets fans to rally to the NHL just by sheer hatred of him; rivalries are broken and comaraderies are forged (if only for a day) whenever the diminutive commisioner steps up to the podium to introduce the next pick. All the while he stands triumphant, smiling away at the visibly growing fanbase of the league he's both built up and destroyed multiple times during his tenure. Hate him or love him, Bettman will remain the man behind the podium, grinning away at the marketing success that has become the NHL Entry Draft.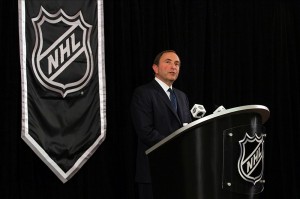 (S/T to both Rich Evans and Daren Hermiston of Points West Sports & Entertainment for the insight into the Entry Draft on the other side of the lens)