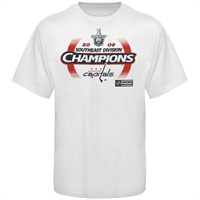 Atlanta Thrashers: A playoff run could be in the cards
08-09 Season in a Nutshell: The Thrashers experienced a lot of turmoil last season. They had to deal with the persistent rumors that they would fly the coop of Atlanta for colder pastures in Canada, the reality that they were only a season away from losing Ilya Kovalchuk to free agency, and struggling to find its identity under head coach John Anderson. They finished 13th in the Eastern Conference with 76 points.
Key Acquisitions: Nik Antropov, Tim Stapleton, Anthony Stewart, Maxim Afinogenov
Key Losses: Brett Skinner
Player to Watch: Zach Bogosian, D- The big, physical defenseman will be relied upon to shore up the team's suspect blue line, a tall order for a kid only entering his second year in the league.
Must watch games: November 27th at Carolina, February 13th at Chicago, April 1st at Washington
For a more detailed preview of the upcoming season in Blueland, check out my colleague Brian Rudisel's season preview here on THW.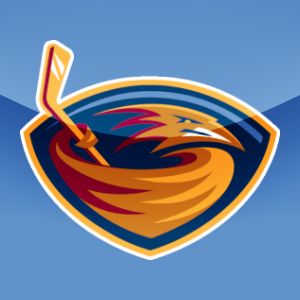 Strengths:
-Defense could be improved: With the trade for Pavel Kubina, and with the continued maturation of Zach Bogosian and Nathan Oystrick, the Thrashers' blue line could be one of the team's strong suits this season. These players are all capable of physical play, a key to stopping division rivals Washington and Carolina. In addition to the physicality, the offensive punch that Ron Hainsey provides the squad is also invaluable to a team looking to rebound after a dismal season.
-Ilya Kovalchuk's contract status is netting serious front office moves: With Kovalchuk being the most sought after free agent this off-season, should he get to that point, the Thrashers are making every effort they can in order to convince their star forward to stay. With that in mind, they signed Nik Antropov and traded for Pavel Kubina, and are bringing in a lot of players to their training camp, just to see who will stick. Afinogenov fit that mold, and was signed by the Thrashers to a one year deal.
Weaknesses:
-Goaltending could be an issue: Okay, maybe "could be" isn't the right term. The more correct phrase is "likely will be". With Kari Lehtonen not even in the competition for the number one goalie spot in Atlanta, it's going to be up to a couple of unproven guys in Johan Hedberg and Ondrej Pavelec to help shore up a team that's still maturing on defense.
-Improvement comes as other teams are doing the same: The Thrashers' division features foes that simply make heads spin with their talent. The Capitals are one of the top teams in the entire league, and the Hurricanes made the conference finals last season, so those two are well established. Florida is re-tooling this season, but will still be a threat. With Steven Stamkos and Victor Hedman leading the way, the Lightning are looking to recapture the magic that has eluded them since they've hoisted the Stanley Cup. Overall, the division is a talented one, and it will be tough for Atlanta to stand out.
Jim's Prediction: 4th in Division, 11th in Conference
Carolina Hurricanes: The storm will continue in Raleigh with another playoff berth
08-09 Season in a Nutshell: The Hurricanes demonstrated why they are regarded as one of the most difficult teams to play on the road. Their home arena is a deafening experience for opposing teams, and they used this advantage to make it all the way to the Eastern Conference Finals, losing in a sweep at the hands of the Penguins.
Key Acquisitions: Tom Kostopoulos
Key Losses: Mark Flood
Player to Watch: Tim Gleason, D – On an aging team full of veterans, Tim is going to be looked upon to shore up a weak blue line and help protect goaltender Cam Ward. This was a big weakness in the Pittsburgh series, and it must be addressed if Carolina wants to succeed.
Must watch games: November 25th at Anaheim, January 14th at Detroit, April 10th at Boston
For a more detailed look at the Hurricanes, check out T.O. Sports' preview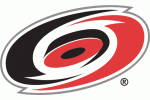 Strengths:
-Playoff experience is always a plus: After taking out the number one seeded Bruins last season, the Hurricanes were summarily dispatched from the postseason by the eventual champions, the Penguins. Even though their playoff run ended rather abruptly, the Hurricanes still carry not only the scars of that defeat, but also the experience of having played deep into the post-season. That is always a key for a team that is serious about contending for a Cup.
-Reduced goals against a huge plus: The Hurricanes have accomplished an interesting feat since they won the Stanley Cup in 2006: they have reduced their goals against total every season since. Their 226 goals allowed last season were best in their division and fourth overall in the conference. This total is due in large part to the excellent net-minding of Cam Ward, but also can be attributed to a gritty defense as well.
Weaknesses:
-Poor special teams could derail the Canes' title hopes: For a team that made it to the third round of the NHL playoffs, it was surprising to learn that their special teams weren't all that, well, special. They ranked 15th in the league last season on the power play, and they ranked an even worse 19th on the penalty kill. If they want to be taken seriously as perennial contenders, those ranks have to come up.
-Behind Cam Ward waits………: The Hurricanes aren't exactly blessed with a solid back-up in case Ward goes down with an injury. Last year's back-up Michael Leighton sported a GAA of 2.92, almost a half goal a game worse than Ward, and a save percentage of .901%. This doesn't exactly spell total doom, but it certainly is a letdown if anything should happen to Ward.
Jim's Prediction: 2nd in division, 6th in conference
Florida Panthers: Will the Cats claw back in to the playoffs?
08-09 Season in a Nutshell: After a decision to keep Jay Bouwmeester past the trading deadline that sparked controversy and gnashing of teeth, the Panthers came up just short of the playoffs, but drew quite a few fans to their arena in the process. They fought tooth and nail to the bitter end, but were bested, barely, by the Canadiens.
Key Acquisitions: Scott Clemmensen, Jordan Leopold, Steven Reinprecht
Key Losses: Craig Anderson, Jay Bouwmeester, Drew Larman
Player to Watch: David Booth, LW – An Olympic hopeful, Booth will have to have a stellar offensive season in order for Florida to be a playoff contender. He is capable of it, and he will be  a key to their success or failure this season.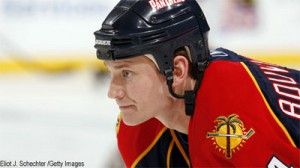 Must watch games: October 2nd vs. Blackhawks (Versus), January 3rd vs. Pittsburgh, March 13th at San Jose
For a more detailed preview of the Panthers' upcoming season, Panthers Correspondent Karl Selvig's piece is a good one to check out.

For a sneak peek, here's a bit from Karl on the Panthers:
Offensively, the story all season will be whether or not past draft picks will finally realize their full potential.  The "Sunshine Express" line should be reunited, with Stephen Weiss (2001 first round), Nathan Horton (2003, 1st round), and David Booth (2004, 2nd round).  Throw in 2004, first round pick Rostislav Olesz, who has yet to score more than 14 goals in a season, and you have an amazing amount of untapped potential.  Beyond that top line, the Cats will be hoping for more from sophomore Michael Frolik (21 G, 21 A in his rookie year) and then a return to Y2K for Cory Stillman, Radek Dvorak, and Steven Reinprecht.   More rookies will be counted on this season, including Shawn Matthias and Michael Repik, both of whom saw NHL action last season.
On the defensive side, it's all about turnover.  Jay Bouwmeester, Karlis Skrastins, and Nick Boynton have all skipped town.  On the return ship came Jordan Leopold and Ville Koistinen.  Last season's defensemen-not-named-Bouwmeester Keith Ballard and Brian McCabe will be leaned on heavily to provide the stability on the blueline.   A handful of rookies will also be competing for playing time on the blueline, including first round draft pick Dmitri Kulikov, and highly touted prospects Keaton Ellerby and Jason Garrison.
It will be a season of cautious optimism and ifs for the Panthers.   If the offensive chemistry gels early in October, they should be OK.  If their defense can click early on, they should be OK.  If their prospects can realize their potential, they should be OK.  If newly acquired Scott Clemmensen can push Tomas Vokoun to be better every game in net, they should be OK.  If not, the Panthers will be the first team ever to go a full decade without seeing a playoff game.
3rd in division, 10th in conference
Tampa Bay Lightning: Will adding Thunder (Hedman) be enough for a renaissance by the Bay?
08-09 Season in a Nutshell: The Lightning had a completely lost 2008-09 season. They were bad on the ice, fired head coach Barry Melrose a mere 16 games into his tenure, had ownership issues throughout, AND didn't manage to trade Vincent LeCavalier before his no-trade clause and new massive contract kicked in. At least the Lightning managed to draft Victor Hedman with the number 2 overall pick.
Key Acquisitions: Antero Niittymaki, Mattias Ohlund, Matt Walker, Alex Tanguay
Key Losses: David Koci
Player to Watch: Steven Stamkos, C – With the first line loaded up with talent, Stamkos is going to have the responsibility to make the players around him better. With a better defense behind him, Stamkos is going to have a lot of freedom given to him, which will either make or break the young man.
Must watch games: October 6th at Carolina, December 17th at Detroit, March 2nd vs. Philadelphia (Versus)
DailyFaceoff.com has a preview for the Lightning you can check out.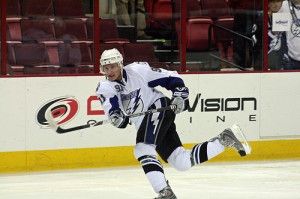 Strengths:
-Massive improvements on the blue line: The Lightning blue line is going to be a huge plus for them this season. With the addition of physical defenseman Matt Walker, and also with adding Mattias Ohlund to the mix, the Bolts seem to be reconstructing their defensive corps in a very solid manner. Oh yeah, drafting Victor Hedman number two overall in the draft will certainly help things as well.
-Offense will be improving as well: Stamkos had a very solid rookie season last year, and a lot of experts have been predicting that he will be one of the break-out stars of this upcoming season. In addition, Vincent LeCavalier will likely improve without the scrutiny of possible trades looming over his head, and Martin St. Louis will continue to produce as well. Depth isn't there, but front-line talent certainly is.
Weaknesses:
-Net-minders do little to inspire confidence: For all the players that the Lightning have added on defense this off-season, the one position that it seems as though they have made zero progress on is their starting goaltender spot. Bringing in Mike Smith and Anter Nittymaki doesn't exactly seem like a recipe for success, but it's what the Bolts have got.
-The first dozen is always the hardest to get through: During their initial 12 game stretch to open up the season, the Lightning are in for a tough haul. They have to play at Carolina, home dates with the Canes and the Devils, travel to Pittsburgh, face the Sharks in Tampa, and play at Philadelphia. That seems like a schedule that is absolutely ripe to tear the team apart very early in the campaign. If they can get through those first 12 games with 10-12 points, their chances at a successful season will improve dramatically.
Jim's Prediction: 5th in division, 15th in conference
Washington Capitals: High-scoring denizens of the Capital will continue their success
08-09 Season in a Nutshell: The Capitals continued their resurgence onto the NHL landscape with a solid season, led by Alex Ovechkin's 56 goals and 54 assists. They played 14 postseason games as well, but all that was worth was a second round exit at the hands of the Penguins.
Key Acquisitions: Mike Knuble, Brendan Morrison
Key Losses: Donald Brashear, Sergei Federov, Brent Johnson
Player to Watch: Alex Semin, LW – Semin had 79 points in just 62 games last season, and he will be looked to join Ovechkin and Niklas Backstrom as potential 100 point studs.
Must watch games: January 21st at Pittsburgh, March 14th at Chicago, April 5th vs. Boston (Versus)
For a more detailed preview of the Capitals' upcoming season, you should check out THW Capitals Correspondent Matt Leighton's preview piece
Strengths:
-Offense: On a team that has players like Ovechkin, Semin, Backstrom, and Green, there is little doubt that they are capable of outscoring anybody on any given night. Lesser known guys like Brooks Laich and Tomas Fleischmann had solid seasons as well for the Caps, so their talent isn't limited to their first two lines by any stretch.
-Power play is an absolute beast: The New York Rangers had 48 power play goals last season, good for 29th in the NHL. They were also Washington's first round playoff opponent. The Capitals last year had 50 power play goals…..at home. They were the league's number one power play unit last season, and with players like the aforementioned members of the offensive juggernaut, it is not hard to see why.
Weaknesses:
-Penalty killers are taxed to the limit: The Capitals were short-handed 386 times last season, third most in the league. Giving teams that many opportunities at power plays can be a daunting challenge, and it contributed mightily to the team having the 17th ranked penalty killing unit last year. The number of minor penalties needs to be reduced greatly, or the stress of constant penalty killing could prove an insurmountable obstacle.
-Will Varlamov or Theodore grab the reins? Jose Theodore was decent last year, notching a 32-17-5 record, a GAA of 2.87, and a save percentage of about .900%. Semyon Varlamov only played in six regular season games, going 4-0-0 with a 2.37 GAA. He did take over in the post-season, however, and helped the Capitals come to within a game of knocking off the eventual champion Penguins. The big question coming into camp is, who will be the starter? If there is any type of goalie controversy brewing in Washington, it could spell trouble for team chemistry.
Jim's Prediction: 1st in division, 2nd in conference
James started out for The Hockey Writers covering the Atlanta Thrashers in 2009, and has also covered the Chicago Blackhawks, served as NHL Correspondent, and is now a Managing Editor and the site's NHL Central Blogger. He also writes for The Golf Writers.