The Hockey Writers announced this week that their fantasy coverage will experience a nice expansion.
Led by newly appointed editor, Andrew Forbes, the fantasy section will look to provide advice for those involved in all sorts of fantasy hockey leagues using the latest news and notes from around the NHL.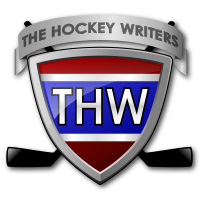 Including a brand new fantasy homepage as well as a newsletter devoted to readers interested in subscribing to THW's fantasy content. The newsletter will be available for readers to subscribe to once the new fantasy page is up and running.
With THW's revamped focus on fantasy coverage, writers will provide readers with individual team and player coverage dealing with both injuries and their fantasy value. All types of leagues (single season, dynasty and keeper) will be taken into consideration with the growth of the site's fantasy coverage as The Hockey Writers moves to become a go-to site for all fantasy owners.
Stay tuned for more information as it becomes available, and keep your eye out for the new look THW homepage.