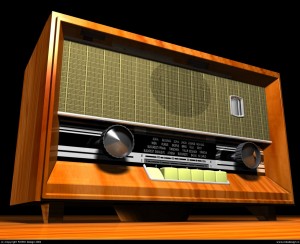 In an effort to bring you the best NHL coverage on the internet, we're pleased to announce that 'The Hockey Writers Live' radio show will be debuting this Sunday, September 26 at 6pm EST.  The in-depth analysis you've come to expect from TheHockeyWriters.com will take to the airwaves each and every week throughout the regular season.
Associate Editor Rick Gethin will be joined by co-host Mike Colligan and guests from across North America.  With insight from head coaches, general managers, scouts, and our 50+ local team correspondents, we want 'The Hockey Writers Live' to become part of your Sunday routine.
This week's episode will feature an interview with Chris MacFarland, Assistant General Manager of the Columbus Blue Jackets.  Chris joined the organization in 1999-2000 and currently assists GM Scott Howson in a variety of hockey operations roles.  He'll be speaking with Rick Gethin and Mike Colligan about his duties in the organization and the outlook for the team in the coming years.  The Blue Jackets are looking to return to the postseason after a disappointing campaign in 2009-10.
Timo Seppa of ESPN Insider and Hockey Prospectus will also be joining the THW Live crew on Sunday.  Timo and the folks at Hockey Prospectus just released their impressive 352-page guide for the upcoming season that is loaded with breakdowns and statistical analysis of all 30 NHL teams.  Timo will be talking about the Guide and chatting about the current state of the Buffalo Sabres.
Click Here to visit the show's main page.  Listeners can join in via chat and ask questions throughout the show.  Want to submit your questions for our guests ahead of time?  Email us at TheHockeyWritersLive@gmail.com
If you can't catch THW Live on Sunday, you'll still be able to listen or download any show throughout the week from our TheHockeyWriters.com home page.
More information will be posted here in the coming days.