For generations, the sport of hockey and its players have been an integral part of our lives. The game has brought countless memories to its fans, memories that will last a lifetime. Whether it is a thrilling overtime victory in the Stanley Cup Final, or the agony of a Game 7 loss, fans are on the edge of their seats, right in the action with their favourite players.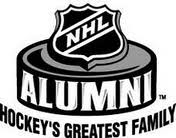 When hockey players leave the spotlight of the NHL, they certainly do not leave the hearts and minds of their fans. With that in mind, The Hockey Writers and the NHL Alumni Association are set to begin an exciting new project, hoping to bridge the gap between hockey fans and their hockey heroes. At the same time, helping to raise awareness about the NHL Alumni Association and the great work they are doing in so many communities throughout the hockey world.
The Hockey Writers and the NHL Alumni Association are pleased to announce a new feature here at THW called Ask the Alumni. Beginning in November, a different NHL Alumni member will answer questions submitted by you, the THW readers.
How Will It Work?
By following The Hockey Writers and the NHL Alumni on Twitter, and tuning in to the THW Live Radio broadcast Sunday's at 6pm EST, you can find out which player we will be speaking with each month. Send your question, along with your name, and the city you live in to thwnhlalumni@gmail.com – Some of your questions will then be used in an interview with that month's Alumni guest. The answers to your questions will be posted in an article here at The Hockey Writers.com.
Along with the Ask the Alumni interviews and articles, The Hockey Writers will bring you news about the NHL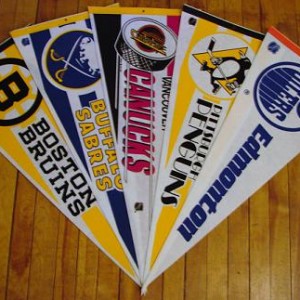 Alumni Association and its members, their charitable work, full coverage of the NHL Alumni Week next October, and information about the NHL Alumni Hockey Tour.
We are also looking for your input – Who would you like us to talk with? Send your suggestions to the previously mentioned email address and we will try our best to get in contact with that Alumni member. The Hockey Writers.com has experienced tremendous support from you, our readers, and we are very excited to be working with the NHL Alumni Association, helping to bring you closer to your hockey heroes.
A very special thank you from The Hockey Writers to NHL Alumni Executive Director Mark Napier and the Alumni's Marketing and Media Coordinator Dylan Wade for helping to bring this project to our readers.
Our first NHL Alumni guest for "Ask the Alumni" is Hall of Fame member and Stanley Cup champion Lanny McDonald. Send your questions for Lanny MacDonald to thwnhlalumni@gmail.com