During his NHL career with the Montreal Canadiens, Minnesota North Stars, Edmonton Oilers, and Buffalo Sabres, Mark Napier dazzled fans and the opposition with his speed and puck handling abilities. In 767 career games, he scored 235 goals and added 306 assists. He started his professional career in the WHA as an eighteen-year-old with the Toronto Toros and spent two seasons with the Birmingham Bulls before the WHA and NHL merged; he scored 136 goals in 237 WHA games.
The two-time Stanley Cup Champion (1979 with Montreal and 1985 with Edmonton), is still adding to his assist totals, helping players transition into retirement and raising funds for numerous charities as the Executive Director of the NHL Alumni Association.
It is a busy time of the year for Napier, as the 8th Annual NHL Alumni Week gets underway in Toronto, Ontario on October 4th. The featured events include a gala dinner and award ceremony on Monday evening, the NHL Alumni golf tournament on Tuesday, and the festivities wrap up with "Grapes with the Greats" on Wednesday. In the midst of planning for Alumni Week, Napier shared some time with The Hockey Writers.
Awards for Guy Lafleur and Dick Irvin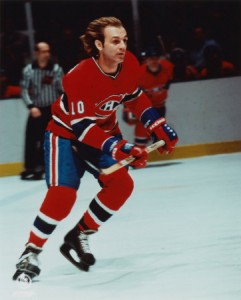 At the award ceremony on Monday evening, Montreal Canadiens legend Guy Lafleur will receive the Man of the Year Award, and the long-time voice of the Canadiens and Hall of Fame broadcaster Dick Irvin will receive the Keith McCreary Seventh Man Award. As a former Canadiens forward, Napier has a unique perspective on this year's award winners.
"A big part of it, is we recognize the charitable work that they have done, and I know personally what Guy has done in and around Montreal," said Napier on the telephone from his Toronto office. "Any time he's called upon, including his trips over to Kandahar, which is pretty spectacular, he's always very giving of his time. Guy is very well-deserving of this award, so this will be one of the easier ones we have handed out."
A first round selection of the Montreal Canadiens in the 1971 NHL draft, Lafleur played 17 seasons in the league with Montreal, the New York Rangers and the Quebec Nordiques. A 5-time Stanley Cup champion, he entered the Hall of Fame in 1988. Lafleur was the 10th member of the NHL's illustrious 500-goal club. In 1127 career games, Lafleur scored 560 goals and added 793 assists. He also accumulated 134 playoff points during his time in Montreal. Past winners of the Man of the Year Award include Gordie Howe, Bobby Hull, Andy Bathgate, Jean Beliveau, and Ted Lindsay to name a few; putting Lafleur in with some very elite company.
"Yeah, not too bad eh," Napier said with a laugh.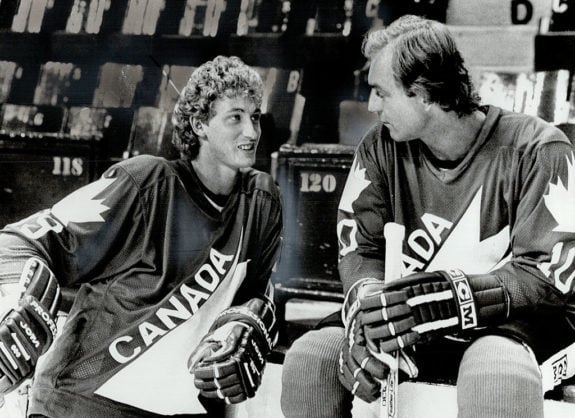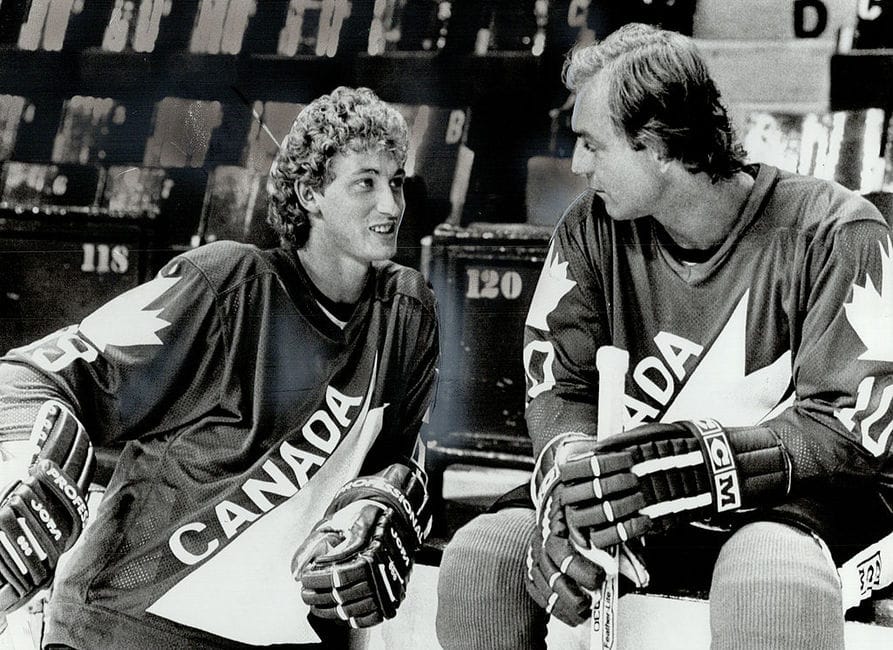 Dick Irvin – Longtime Voice of the Montreal Canadiens
The Seventh Man Award, named in memory of Keith McCreary, a Chairman of the NHL Alumni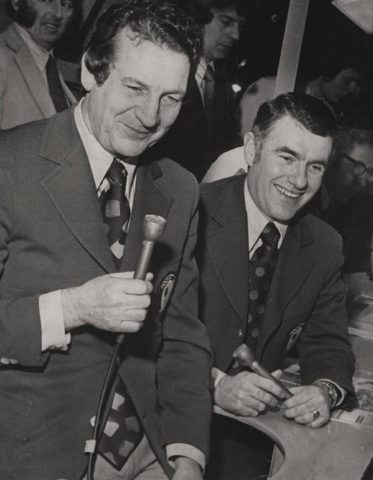 Association, will be presented to Dick Irvin. For many Montreal Canadiens fans that listened to the games on the radio and for Hockey Night In Canada viewers in the Montreal area, Irvin's voice was the voice of the Montreal Canadiens for several generations. Inducted into the Hockey Hall of Fame in 1988 as a broadcaster, Irvin worked at Hockey Night In Canada from 1966 until1999. He is still involved with special events on the broadcast. He has also authored six books since 1988 and has always been active with many charitable organizations. His father, Dick Irvin Sr., is a Hall of Fame NHL player and coach, in the league as a player from 1922-23 to 1928-29 and as a coach from 1928-29 to 1955-56 with Chicago, Montreal, and Toronto.
"Once again, Dick is very well-deserving of this, with the vast amount of hockey knowledge that he has, but also, here's another guy that does a ton of charity stuff that a lot of people do not even know about," said Napier.
"We recognize with the Seventh Man Award, guys that have made contributions to the game but never played the game; Dick is almost perfect for this with the history of his dad and his family. When you think of hockey, you think of Dick Irvin calling those games. He's also always supported the Alumni and the Montreal Alumni quite a bit and we are very happy to be recognizing him with this award."
Past winners of the Keith McCreary Seventh Man Award include, Scotty Morrison, Brian O'Neill, Jim Gregory, and Norm Jewison to name a few.
Mark Napier and NHL Alumni Week
While Alumni Week has witnessed strong support from the business community for several years, the event was not immune to last year's economic downturn. However, the celebrations are back on track and Napier expects an exciting week ahead for the Alumni and its supporters.
"Last year obviously was a challenge," Napier confided. "We lost a few tables at our dinner and we lost a few spots in our golf tournament, but not too many. We are back up to where we were a couple of years ago with our table sales, there are roughly 420 people that come to our award dinner, and actually, our golf tournament is sold out."
The start of another NHL season also marks the beginning of the Alumni Hockey Tour, sponsored by Scotiabank. Alumni players gather to take on various teams, often the local law enforcement officers or the local fire department, to help raise money for charity. It is a great way to help the people and communities that have supported the players during their careers, and former teammates and rivals lace up the skates again for a worthy cause.
"Yeah, that's a lot of fun because usually we play the local police, firemen, or emergency guys and they are all very well respected in their communities and they are really great guys," said Napier. "We get to do something we love, which is play hockey, and we get to help raise money and it's nice because it stays in the local communities."
"We have fun, although we certainly don't skate quite as quickly as we used too but we are like little kids when we get back out there on the ice. We have a group of about thirty or forty guys that we can call upon. I really look forward to those games."
One trip the Alumni players have embarked upon several times is not close to home at all. On numerous occasions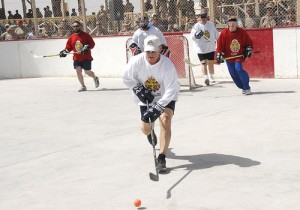 they have journeyed to Afghanistan, visiting the Canadian troops in Kandahar. It is a difficult and dangerous venture, but the joy it brings to the soldiers makes it all worth the effort.
"I went over in March of last year," Napier recalled. "We plan to go over again sometime this year; it will be pretty special. A big part of it is that there is no political motive involved; it is simply to support the troops. It is a great morale boost for them and it is also great for our guys to do it."
In their work on and off the ice, the Alumni Association and its members continue to make a difference in many communities. Napier and his fellow alumni are shinning examples for today's hockey players and hockey fans; great things can be accomplished by working together as a team. Congratulations to Guy Lafleur and Dick Irvin, and thank you both for providing us with so many wonderful memories. As Napier said, with all of their charitable work, they are very deserving of the honours bestowed upon them at the 8th Annual Alumni Week.
Look for more news on the NHL Alumni Association and its members here at The Hockey Writers in the future.
Andrew Rodger is an independent sports columnist and member of the Canadian Association of Journalists. Along with operating The Voice of Sport, he covers the Ottawa Senators and writes the "Ask the Alumni" series here at The Hockey Writers. He is the resident writer for the NHL Alumni Association and a contributor on CBC News Now.