The NHL is a league of have and have nots. Some teams haven't the financial capacity to keep up with their competitors in the annual free agency drive. This can have a compounding effect on attempted transactions in any given off-season. Whether Team-X can keep up with the established financial juggernauts, it often matters not. Why is any top free agent going to exercise his right to a competitive salary on a rebuilding team with no hope of adding anyone else? It's a vicious cycle.
This leads to questionable signings and transactions. Could the Florida Panthers have spent their $5.5 million annually that they threw away on Dave Bolland for Mikhail Grabovski's services instead? Doubtful. Circumstances play a larger factor in free agency than we ever give them credit for. It's not as simple as throwing money elsewhere. For the Edmonton Oilers and Winnipeg Jets of the league, it's not so much the rebuild that scares free agents away. Ever spent months at a time living in -30 weather? Not overly enticing.
Expectations have to be guarded for certain teams. That's not a free pass though. A little homework here and a little prudence there can lead to some very savvy signings with potential to help now and further down the road. Lets take a look at some of the teams that failed to exercise either.
Buffalo Sabres
A quick glance at the front page of www.CapGeek.com reveals the spenders and savers of this season. The bottom five teams in terms of dollars against the cap this season are a varied group. Most can't spend to the upper limits and the teams in markets that would support such spending aren't willing to compromise their chance at a high-draft pick with a spending spree. The Buffalo Sabres find themselves a member of the latter group. Their owner, Terry Pegula, has enough money to add the Buffalo Bills to his burgeoning sports empire — it's the desire, not the finances, that are lacking.
The Sabres spent with one intention this off-season: reaching the salary cap floor. With their five notable free agent acquisitions, none top Matt Moulson's contract in length at five-years. Coincidentally, Moulson is their only off-season signing with the ability to contribute now and towards the end of his contract. Let's look at their summer in full:

The average contract length on Buffalo's seven free agent signings is two-years. They had to offer a defenceman as bad as Andre Meszaros $4 million to raise the average on their AAVs to $2.4 million. The funeral pyre of Brian Gionta cost them the same price as Derek Roy, Mike Ribeiro, T.J. Galiardi and Devin Setoguchi with room to spare. It's entirely possible that the Sabres really do value their signings to the ascribed value of their deals. The reality though, is that it's much more likely the Sabres need place holders in order to reach the floor and protect their younger and more volatile prospects from entering this abominable environment.
If this off-season doesn't indicate the Sabres desire to go all-in on the Connor McDavid sweepstakes, I haven't a clue what could. It's not just the free agent acquisitions that confound and puzzle the mind. Despite finishing with possession numbers that rival the Toronto Maple Leafs for worst in the league, Ted Nolan remains behind the bench. If this weren't astonishing unto itself, consider for a second that Sabres general manager, Tim Murray, is a firm believer in the value of analytics in hockey. Nolan places no such value on these wacky new numbers. Murray appears all too happy to let his team sink under Nolan's guidance.
Winnipeg Jets
There are only two acceptable ways to operate a franchise. Either a commitment to the future is made and approached through drafting above all else, or the aim is to win now. Working towards neither of these goals with any conviction is wasted time. The Jets, for all their patience, have too much talent to hover in lottery territory. By that same token, this club has done next to nothing in the last few years to push this team into playoff contention. For every one-step forward, this club takes another two steps backwards. At their best they've finished ninth and at their worst eleventh. A proverbial no-man's land.
The Jets spent another off-season in stasis. It's not so much the moves they did make, so much as the ones they continue not to. This off-season was their last chance to free themselves from the boat-anchor that is Ondrej Pavelec's contract. By not buying Pavelec out, the club has committed to at least another three-seasons with him on their books. Trading Pavelec could prove impossible; which team would willingly surrender assets to acquire the league's worst starting goaltender? Winnipeg also made clear their intention to keep Dustin Byfuglien a right-winger, despite his being the Jets best defenceman.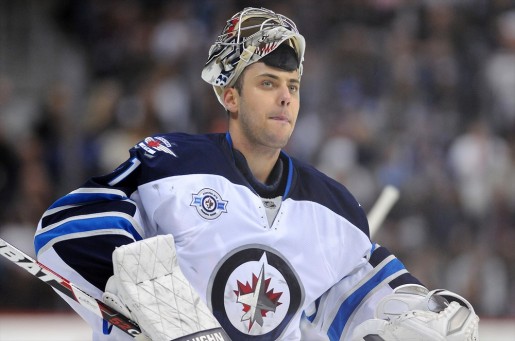 To the credit of Winnipeg's general manager, Kevin Cheveldayoff, his one major free agent signing was a great one. In bringing in Matthieu Perreault the Jets found a criminally undervalued center with second-line upside. Those are rare in the free agent market and inking one to a 3-year/$9 million contract has to be considered a coup for Cheveldayoff. The other acquisition of note, T.J. Galiardi provides the club with value away from the puck in a bottom-six role. Galiardi draws penalties at a prolific rate, among other valuable skills.
Looked at in a vacuum, the clubs two primary acquisitions via free agency are great. The problem is, they don't add anything to this club. If the Jets's losses in free agency are taken into account, they haven't made any upgrades. They've brought in replacements. The definition of insanity.
Ottawa Senators
Eugene Melnyk isn't regarded as the most pro-active owner in any role exceeding obstruction. Despite playing in a large and profitable Canadian market, the Ottawa Senators under Melnyk's ownership find themselves with the 29th lowest salary cap space used in the league. This lack of cap-commitment is the byproduct of the Senators commitment to a "cost-per-point" ideology at the negotiation table:
You know what? Any idiot can go spend money. There are so many idiots out there that spend to the cap every year – take a look at where they are. It all comes down to cost per point. That's the only stat I care about – cost per point.

– Eugene Melnyk, Ottawa Senators owner

January 14, 2012 on TSN1200's "The Drive"
I don't need to tear this apart. Everyone else has already. It's crap. That didn't stop the Senators from inking a measly one free agent signing in the supposed frenzy this summer. Despite last season's step out of the playoffs being widely considered a letdown, Ottawa invested just two-years and $7 million towards David Legwand to right the ship. As if that could make up for the loss of a bordering on elite play maker like Jason Spezza.
To the credit of Ottawa, they've locked up a tremendous chunk of their core, players like Kyle Turris, Erik Karlsson, Clarke MacArthur, Bobby Ryan and Milan Michalek to team-friendly contracts that in theory should allow them to be big players in free agency. They lack experience down the wing and in their bottom-six. They lack a true first-pairing defenceman to go alongside Karlsson. They have the money to address this, they choose not to. If not free agency, the Sens should be first in line to capitalize on teams that need to move players out to create space at the upper limits of the salary cap. They've done little over the last few years to indicate a desire to.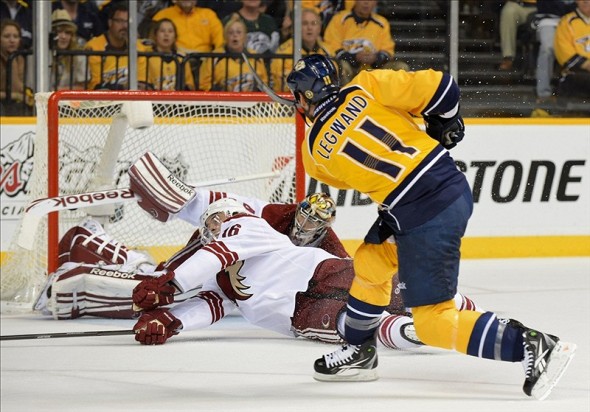 There's several sides to this lame-duck approach at managing a club. The Sabres will vastly over value players on short-term deals just for the sake of reaching the floor. Winnipeg didn't move the needle a single tick as far as their playoff ambitions are concerned. The Senators refusal to do anything sticks out the most. One can only guess as to what end these clubs aim to achieve. Well, except for Buffalo. It's pretty darn obvious they're all in on McDavid…