This is the week most WHL fans had circled on their calendar.
It marked the first meeting of the season between perennial Western Conference powerhouses, with the Kelowna Rockets visiting the Portland Winterhawks for a two-game set on Thursday and Saturday.
It was to be a highly anticipated rematch of last season's Western Conference final, won by Portland in five games. It was also expected to be a battle of division leaders, with the assumption Kelowna would be leading the B.C. pack and Portland topping the U.S. contingent. Just about everybody, including our THW panel, predicted that.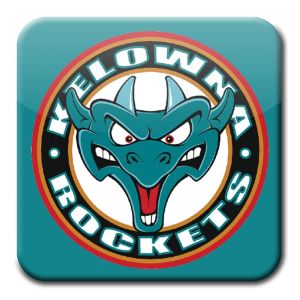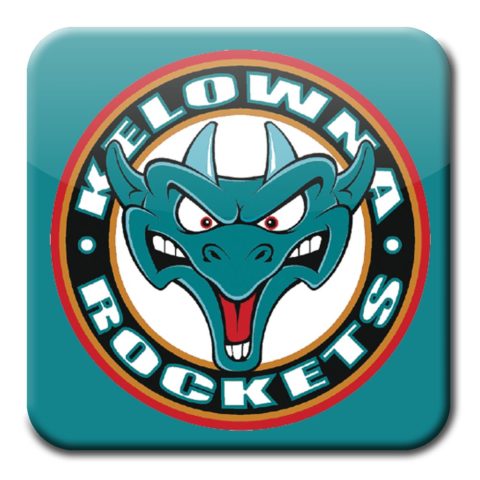 Add in the rivalry factor, with the Winterhawks having eliminated the Rockets from playoffs in three of the last four years (2011, '12 and '14) en route to reaching four straight WHL championship series and capturing the Ed Chynoweth Cup in 2013.
Both franchises had seemingly strong returning rosters, which made this week's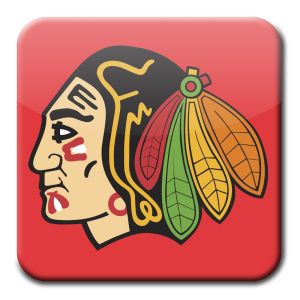 showdown all the more enticing on paper.
Yeah, scrap that.
When the two teams take the ice Thursday, it will be a first-versus-worst matchup that nobody saw coming and that has consequently lost some of its lustre. In fact, the league-leading Rockets (12-1-0-0) will entre that contest with twice as many points as the lowly Winterhawks (5-9-0-2) — in three fewer games played, no less. The Rockets will almost certainly remain ranked No. 1 in the entire CHL for a third straight week, fresh off a 6-1 blowout of the then-No. 6-ranked Brandon Wheat Kings this past Saturday in Kelowna. The Winterhawks are no longer on the rankings' radar despite debuting at No. 10 (out of 60 total teams) back on Sept. 10. Portland has actually won 4 of its last 6 games, but one of the setbacks was a 10-3 thumping in Brandon two weekends ago.
Granted, the Kelowna-Brandon game wasn't actually a cakewalk — the Wheat Kings outshot the host Rockets 32-22 and were trailing only 2-1 through two periods — but the discrepancy in those results is telling. Kelowna has clearly achieved some separation from Portland and is deservedly the early-season title favourite, although the Winterhawks will be looking to reel the Rockets back in beginning with this head-to-head homestand.
Despite being at opposite ends of the standings, there will still be plenty at stake, with this initial encounter serving as a measuring stick for both teams — no different than their respective first-looks at the East-favourite Wheat Kings. Or only look in Kelowna's case, as the Rockets' regular-season schedule doesn't feature a return trip to Brandon. What a shame, that is, but what a playoff clash it could still turn out to be in the WHL final. That seven-game series would be must-see TV, just as it always is when Kelowna and Portland square off.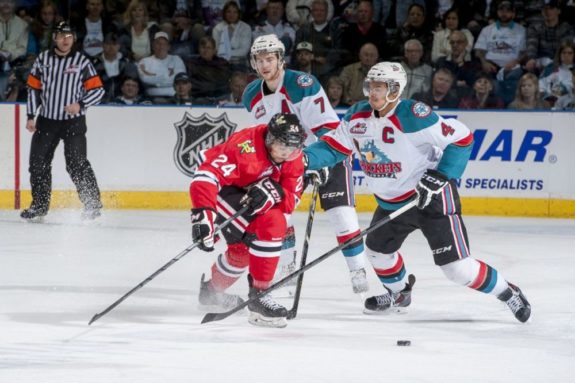 Portland has the potential to power its way back into contention, led by the dynamic offensive duo of Nic Petan and Oliver Bjorkstrand, but the Winterhawks will need better goaltending from Brendan Burke and over-age acquisition Bolton Pouliot plus improved defensive play in front of them in order to make another run. Making the playoffs will be their first challenge, and if they can accomplish that goal with some late-season momentum, then Portland would be the underdog everybody wants to avoid, including Kelowna.
First things first, though, the Winterhawks will want a strong showing this week — and ideally get at least a split with the Rockets — to prove they are still a threat and a team to watch out for as the campaign progresses.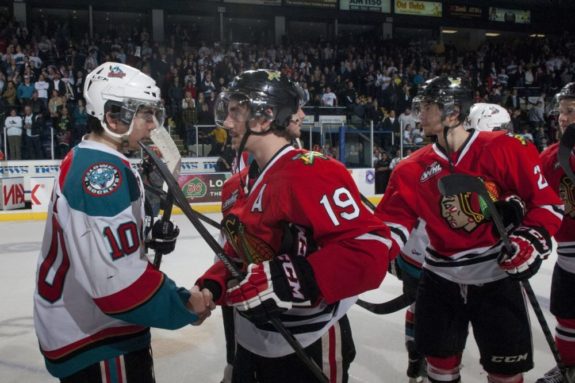 Kelowna is the team to beat right now, and only the Tri-City Americans have managed to do that, prevailing 5-2 two weekends ago in Kennewick, Wash. But the Rockets were quick to avenge that defeat with a convincing 4-0 victory over the visiting Americans this past Wednesday.
The concern with Kelowna, some thought, was between the pipes and whether Jackson Whistle could pick up where CHL goaltender of the year Jordon Cooke left off last season. After two years of playing second fiddle to Cooke, Whistle has taken the reins and ran with them, stopping all but one of the 54 shots he faced in Kelowna's two most recent triumphs. His efforts, including first-star honours against Brandon, earned Whistle the WHL's nomination for the Vaughn CHL goaltender of the week award.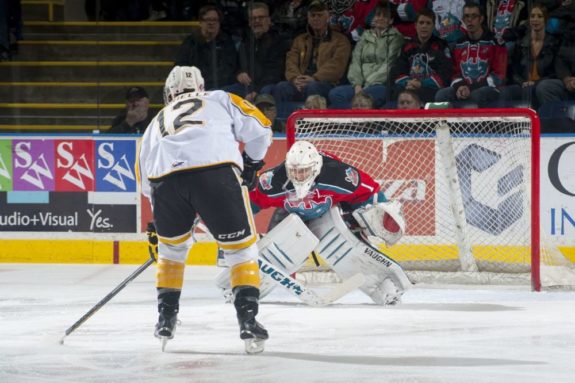 The Brandon game was also heavily scouted with potential 2015 first-round NHL draft picks on display in Rockets forward Nick Merkley and Wheat Kings defencemen Ryan Pilon and Ivan Provorov. That trio was labeled A-level prospects by Central Scouting's pre-season watch list, and they have lived up to their lofty billing thus far. Merkley was the best of the bunch during Saturday's showcase, keying Kelowna's win with a four-point performance including a highlight-reel shorthanded goal. Pilon and Provorov also had their moments, but they shone brighter the previous night in an 8-5 victory over the Kamloops Blazers as both were plus-5 with Provorov scoring his seventh goal of the season and Pilon picking up three helpers.
Merkley's outburst rocketed him into second in league scoring, with 4 goals and 24 points in just 13 games — trailing Cole Ully of the Kamloops Blazers, who has 9 goals and 26 points in 16 games. Provorov, a Russian import, is second overall in rookie scoring with 14 points in as many games, while Pilon's 16 points (2 goals, 14 assists) in 14 games are second only to Rockets captain Madison Bowey's 18 points (6 g, 12 a) in 11 games among defence leaders.
Asked about matching up against the Brandon pair, and the increased attention from the scouting community, Merkley appeared to be taking it all in stride.
"You have to put that behind you and just play your game," he said prior to facing off. "There's a little added pressure because of that, but just try to play your game and do the little things right, and then the success will come in the end."
Bowey, a second-round selection of the Washington Capitals in the 2013 NHL draft, is also in the spotlight this season as a candidate to crack Canada's world-junior team. He knew there would be extra eyes in the Prospera Place stands when the Wheat Kings came to town, with Hockey Canada's brass possibly looking on, but Bowey was taking a similar approach to Merkley.
"Being an older guy, I try not to put pressure on myself and try to make sure the younger guys aren't putting pressure on themselves as well. For me, it'll definitely be a good test to show how I can play against the top lines and the top teams in our league," said Bowey, who emerged as the game's second star ahead of Merkley after scoring two power-play goals.
Chances are many of the same scouts will be following the Rockets to Oregon, to see how Bowey handles Team Canada returnee Petan and how Merkley stacks up against Portland power forward Paul Bittner, another A-level prospect who has struggled to live up those high expectations with only 6 goals and 9 points through 14 contests. Talk about the perfect time for a breakout game, both for Bittner and the Winterhawks.
Larry Fisher is a sports reporter for The Daily Courier in Kelowna, British Columbia, Canada. Follow him on Twitter: @LarryFisher_KDC.