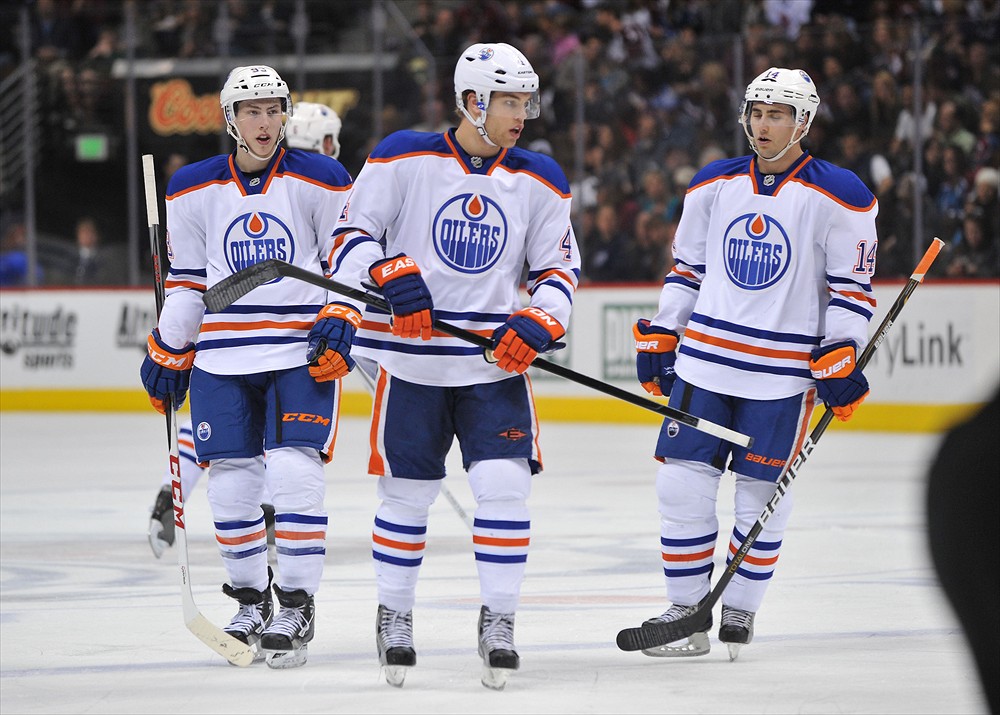 When it comes to the NHL, there seems to be a constant "changing of the guard" in terms of stars. The Ray Bourques replaced the Bobby Orrs, the Wayne Gretzky era replaced Marcel Dionne's, Jaromir Jagr took over from Mario Lemieux, and eventually the Sidney Crosbys and Alexander Ovechkins took over from the stars of Jagr's era. While Crosby and Ovechkin still rule the NHL – Ovechkin's recent offensive woes notwithstanding – there is a new crop of young up-and-comers who are ready to take over the league. The following list of players are those who are ready to take over the NHL, to become the next generation of super talent and to inherit the throne once the Crosbys, Ovechkins, and Datsyuks are out of their prime.
John Tavares
Tavares is the closest on this list to being a bonafide NHL star. Last season he had 30 goals and a total of 81 points. Pretty amazing for a 21-year-old. If his wingers Matt Moulson and Brad Boyes can find good chemistry with him, next season could see Tavares reach 90 points, propelling him into the ranks of superstardom in the NHL.
Taylor Hall
The first overall pick in 2010 has shown small signs of brilliance in his young NHL career. He possesses the ability to take over a game with his dynamic speed and blistering wrist shot. He forces defenders to play off of him, which enables him to get off that quick wrist shot. Hall greatly benefits from having a plethora of other young talent playing with him for the upstart Edmonton Oilers. His Achilles heel thus far has been his propensity to find himself in dangerous situations on the ice, resulting in various injuries. If he can stay healthy this season, he could score 40 goals.
Gabriel Landeskog


Last year's Calder trophy winner and the now youngest captain in NHL history, Landeskog is the complete package. Not only does he have the ability to be an offensive juggernaut, his leadership abilities are reflected in the Avalanche's decision to make the 19-year-old captain of the team. He can kill penalties, back check, forecheck, and put up points at an alarming rate. Landeskog is one of the bright young faces of the NHL.
Tyler Seguin
The Taylor vs. Tyler debate is far from being decided, as both Hall and Seguin are still in the beginnings of their likely lengthy NHL careers, and both find themselves on opposite ends of the spectrum in terms of team success. Hall has been on a basement team, while Seguin has won a Stanley Cup with his Boston Bruins. Seguin is, as anyone who follows the Bruins can tell you, the future of the Boston Bruins. Possessing blazing speed and a pinpoint shot, Seguin will soon be one of the Eastern Conference's perennial All-Stars.
Jeff Skinner
The 2011 Calder Trophy winner experienced a minor regression points-wise in his sophomore season. The 20-year-old went from 31 goals and 63 points in his rookie season to only 20 goals and 44 points last year. Still, the fresh-faced kid from Markham, Ontario has the offensive prowess to score 40 goals next year. The Hurricanes made some big moves this season, including signing Skinner to a six-year extension, and the team's success will largely depend on Skinner's ability to bounce back from last season.
Jamie Benn
Benn is already one of the top power forwards in the league. With his soft hands and thick shoulders, he is a nightmare for defenders across the league. Think of a young Todd Bertuzzi. Coming off a 26 goal season last year, Benn has the opportunity to play with the likes of Derek Roy, Jaromir Jagr, and Ray Whitney this year. It's a safe prediction that Benn's goal production will increase this year, making him one of the best 5th round draft picks in recent memory.
Alex Pietrangelo
Pietrangelo is the future of the St. Louis Blues. He is one of those young stars around whom you can build your team. Solid in his own end and terrific on the powerplay, Pietrangelo is one of those rare all-around defencemen who can do it all.  Additionally, he a phenomenal skater who can chase down even the quickest of forwards. There are likely many Norris trophy nominations in Pietrangelo's future.
Jordan Eberle
When you're surrounded by number one picks, it's easy to leave the heavy lifting to the other guys. But for Jordan Eberle, he's never been one to leave the hard stuff for others. The 22nd overall pick in 2008 has thus far been the Oilers' best young player the past two seasons. Last year he led the team with 34 goals and 76 points. The 22-year-old finished 16th in NHL scoring and didn't have his wingman, Taylor Hall, for large chunks of the year. Next year we will see if Eberle can maintain his torrid scoring pace.
Erik Karlsson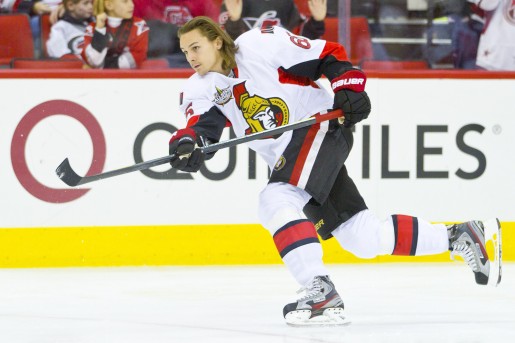 Karlsson was nearly omitted from this list as it's safe to say that he's already an NHL star. This year's Norris trophy winner, Karlsson racked up a staggering 78 points last season; that's 25 more points than the next closest defenceman, Brian Campbell. It's doubtful that Karlsson will maintain that scoring rate throughout his career, but his ability to move the puck up the ice and rack up points on the powerplay will ensure that he is a mainstay on the Eastern Conference All-Star roster.
Oliver Ekman-Larsson
The young Swede scored 13 goals and 19 assists last season; respectable numbers for a 21-year-old defenceman. More impressive than his offensive numbers, however, is the Swede's capabilities in his own end. Watching OEL play in his own end, one is astonished at how easily the Coyotes' defender thwarts opponents in his own zone. Ekman-Larsson is one of the bright young spots on the Phoenix roster which needs more players like him.
Evander Kane
The enigmatic forward possesses undeniable offensive capabilities. The young forward is coming off his first 30-goal season and it's a safe bet that he has the ability to become a 40-goal scorer sooner or later. The only thing holding him back is his alleged attitude and possible desire to get out of Winnipeg. If he can stay focused on his game and push himself to higher levels, there is no reason Patrick should be the only Kane in the All-Star game.
Adam Henrique
As impressive as his rookie campaign was, Henrique showed what is made of in this year's playoffs. He scored five goals in the post-season and two of them were overtime, series clinching game-winners. The kid has ice in his veins. He will no doubt be called upon to improve this year and to take on added responsibilities with the departure of captain Zach Parise, and it's safe to assume that Henrique will deliver.
Logan Couture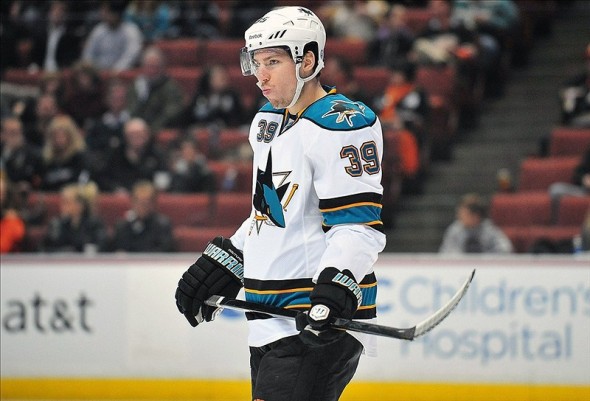 Couture has scored more than 30 goals in each of his two full NHL seasons, and there's no doubt that he can eclipse the 40-goal mark this year. He has continually been given more responsibility on both ends of the ice and has delivered on all accounts. As Joe Thornton and Patrick Marleau age past their primes, Couture will easily take on the role of leader on the San Jose Sharks. Expect this to happen sooner rather than later.
Jake Gardiner
While many fans and media alike would claim that Gardiner is the second coming of Bobby Orr, it's more realistic to state that he is a promising young defenceman with the potential to become an NHL stud. Gardiner showed maturity, poise, and well-rounded capability in his rookie season with the Leafs, and if he continues to progress this season, expect him to become one of the big names of the Eastern Conference.
Ryan Nugent-Hopkins
Many members of the media and fans alike wondered if the 175-pound kid from Burnaby, BC would be able to play against mammoth NHL defencemen. Despite getting injured from a strange tumble into the boards, Nugent-Hopkins had a terrific rookie season for the Edmonton Oilers, finishing tied for first in rookie scoring with 52 points. His greatest attributes are his speed, skating ability and vision on the ice. Nugent-Hopkins resurrected Edmonton's powerplay and showed that there are some things to look forward to for the Oilers.
Who do you think should have been on this list? Who should have been left off? Leave your comments below! Follow @Champion_Dave on Twitter.