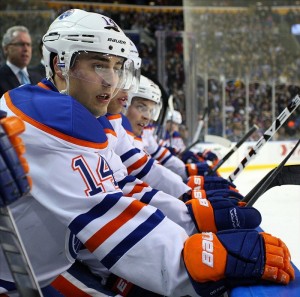 For sports fans, and perhaps only sports fans, the end of summer is the best time of year. Baseball is gearing up for the playoffs, NFL football is underway, and hockey is right around the corner. This year, however, rather than excitement over the start of the NHL season, there is fear that there won't even be a season at all. The CBA negotiations are not going well, in fact talks between the two sides have completely broken off, and the September 15th deadline is looming closer. The optimists among us feel that there will be  deal hammered out in the eleventh hour, and we will have hockey to enjoy come October. However the majority of those in the hockey world feel that all signs are pointing to a lock-out. Will the season be shortened, or cancelled all together, nobody knows.
The players are understandably itching to get back on the ice, and with the uncertainty of the situation, many are contemplating playing elsewhere in the case of a work stoppage. Some teams are facing much more uncertainty, as floundering fanbases may not be around when the puck does eventually drop. In the case of the Edmonton Oilers, there likely isn't much danger that fans will lose interest. In fact, with the summer the team has had, people should be lining up just to get glimpse at this team. There have been rumors about shortened contract lengths in the new CBA leading many GM's to lock-up their players long term before any such restrictions are enforced. And to the surprise of no one, the Oilers wasted little time in signing two of their budding stars to contract extensions.
After the Oilers announced that they had signed Taylor Hall to a multi-year extension, it was expected that his teammate, and roomate, Jordan Eberle wouldn't be far behind. Hall himself hinted to Eberle's desire to remain with the team. Hall was locked up for 7 years at a total income of $42 million dollars. Many expected the same type of deal for Eberle and it was pretty close. The Oilers announced last week that they signed him to a 6 year, $36 million dollar deal.
"Obviously me and Taylor want to be a part of this team for a while," Eberle said. "That's why we signed this way. I think it signifies the young core of the group wanted to be here. We see the direction the team is going and that's in a forward direction. I think this year is definitely going to be a big year for us as far as developing our name as a team. Our success in the past couple of years hasn't been nearly where we want it to be and next year is going to be a huge stepping stone for us." (CBC)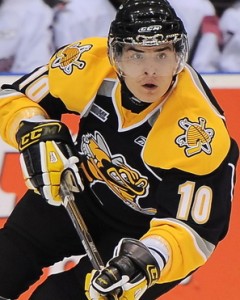 There is a lot of stability on this roster when it comes to key players and their contracts. Even first overall pick Nail Yakupov was signed to a 3-year entry-level contract earlier this summer. The question for Yakupov, however, is what he will do in the event of a lock-out. He played for the Sarnia Sting in the OHL last season, and is eligible to play there again. However reports have indicated that he won't be heading back to junior, but rather over to Russia to play for his hometown team. Yakupov didn't confirm on deny the reports, but he is certain that he won't be returning to Sarnia.
If any Oiler fans are concerned about their young star going to the KHL, fear not. Yakupov wants to play in the NHL, he wants to be in Edmonton, and like many of his peers, he just wants to play hockey this season. And let's hope that it's in an NHL arena.